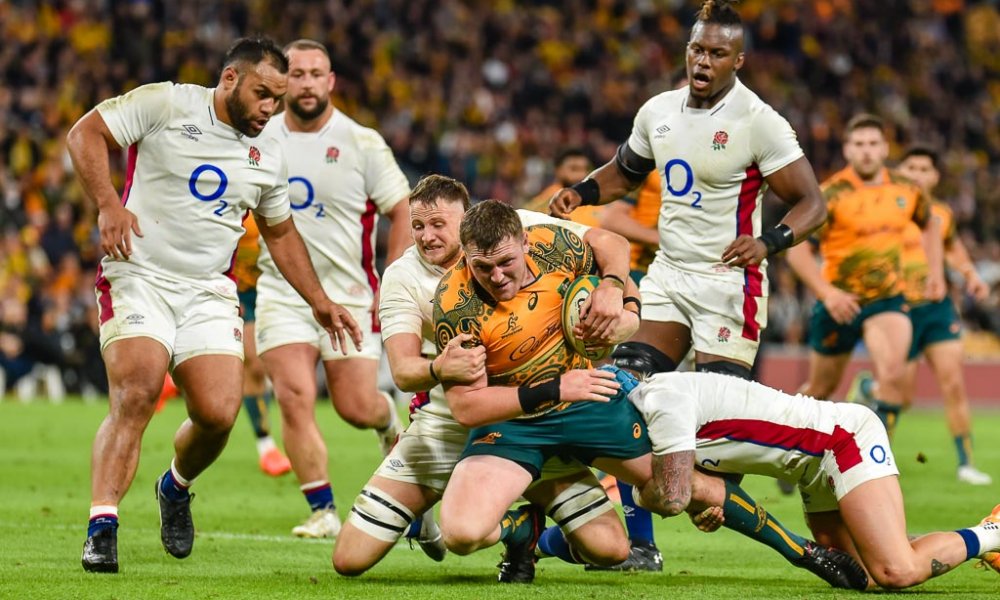 Eddie Jones dips toe into League water with defence coach Brett Hodgson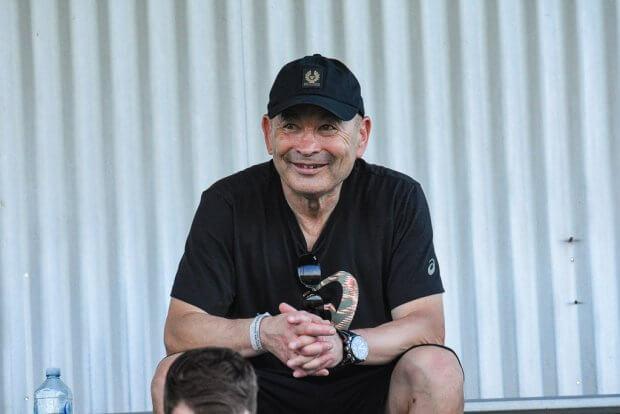 Rugbypass reports that Eddie Jones has named his Wallabies new defence coach, appointing Brett Hodgson on a two year deal through to the end of 2024. The former NRL player had been due to start working as the England defence coach for the 2023 Guinness Six Nations. With Anthony Seibold having signalled his intention in October to quit that role, Jones picked Hodgson as Seibold's successor and he spent the Autumn Nations Series shadowing his fellow Australian. However, after Jones was dismissed in early December as the England head coach, the RFU confirmed on 2 January that Hodgson would not be part of the new set-up under Steve Borthwick.
A Rugby Australia statement read: "Former NRL star and England assistant coach Brett Hodgson has been appointed as the Wallabies defence coach on a two year deal until the end of 2024. Hodgson joins Rugby Australia following a highly decorated career as both a professional player and coach, having played over 350 first grade games in NRL and English Super League, as well as representing New South Wales in State of Origin."
"Following retirement as a player, he began his coaching career in 2012 as a kicking consultant with Sale Sharks in the English Premiership before becoming an assistant with Hull FC in the Super League. He then moved back to Australia to take up a role with his former club, Wests Tigers in 2018, returning to the UK as head coach of Hull FC at the end of 2020. The 45 year old most recently joined Eddie Jones as England's defence coach in November last year and will begin his role with the Wallabies effective immediately."
Jones commented: "Brett is a hard-working and detailed young coach who will be a great asset to the Wallabies and the coaching staff. He has worked under some great coaching mentors like Gus Gould and Tim Sheens in his time as a player and a coach, so he's well-schooled and I know he will give his best to the job of producing best defence in world." (mate)
Angus Bell to miss Super season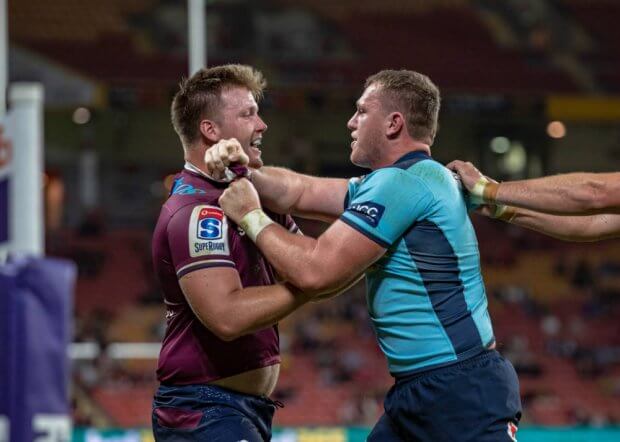 Gone insane from the pain that they surely know.
For whom the Bell tolls. Time marches on
Nathan "creeping death" Williamson reports that the NSW Waratahs are set to be without Wallabies prop Angus Bell for the next four months after he re-injured his foot during last week's opener against the Brumbies. It's the same injury that kept him out of the majority of the 2022 international season, reportedly rupturing the ligament in the big toe of his right foot.
Bell was influential in the first 20 minutes, setting up Max Jorgensen's opening try with a brutal run and offload. After the recently re-signed loosehead won the Waratahs a scrum penalty, the expressionless reaction from him told forwards coach Pauli Taumoepeau something was wrong.
"It's demoralising," Taumoepeau said. "He's done so much work to get to this point and he knew (he'd injured it), he was silent. The scrum happened, we dominated, so as a forwards coach I was quite happy but he sort of caught my attention and I didn't really understand what he was talking about. When I ran out there for him, he didn't really give me anything other than getting 10 steps into it and he said, 'My toe's gone'. "You could just tell it wasn't good. He didn't stop, he just kept walking straight past me back to the sheds. He knew straight away. I went back and looked at the footage. His reaction after a dominant scrum like that was he knew immediately what had happened."
The timeline leaves Bell pushing to be fit for July's condensed Rugby Championship, joining fellow front-rower Taniela Tupou on the sidelines for the first half of 2023.
RA friction with Eddie Jones not ruled out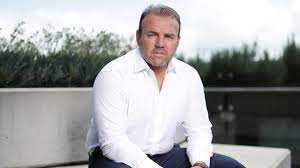 Rugby 365 reports that Rugby Australia boss Andy Marinos says Eddie Jones will have carte blanche at the selection table but still expects to "butt heads" with the famously easy-going new Wallabies coach. Marinos won't intervene as Jones sifts through the talent pool (from Randwick to, er, other places) to come up with a 33 man squad for the Rugby World Cup in France this October. But that doesn't mean Jones will have completely free rein to do as he pleases.
"We've got to operate within the confines of the business and the frameworks," Marinos told reporters in Sydney ahead of Friday's Super Rugby Pacific opener between the Waratahs and Brumbies. "But in terms of how he wants to play the game and populate his team, and how they want to present themselves, absolutely. That's what every coach needs to have. They've got to build their own identity and their culture and we're here ready to support to make sure he can achieve those things."
While Dave Rennie, who used 69 players during his three year, 34 test tenure, was based at Australia's home of culture & sophistication (Gold Coast), Eddie Jones will be stationed at RA headquarters at Moore Park in Sydney. Marinos didn't blame distance on Dave Rennie's Wallabies record, but does believe having the coach nearby is better.
"I don't think it's a completely inhibiting factor," Marinos said. "We had good communication with Dave, Webbie (team manager Chris Webb) was always here so we knew exactly what was going on with the Wallabies.But just the benefit of being able to have those offside, round-the-water-cooler chats, it does have a benefit and you can keep on top of things a lot better."
Inevitably, though, Marinos expects the CEO and national coach to clash. "It's healthy when you do because you've got to have tension in a high-performance environment," he said. "Otherwise there's a degree of apathy that comes in. I don't think that we're going to be actively looking to have confrontation, but there will certainly come times – I'm sure as there is with every coach – where there's a difference of opinion in terms of what they want and what the business can deliver."
One robust discussion sure to come will be around the cap of three overseas-based players being available for Wallabies selection as Jones fights to get the World Cup team he wants, and which the RA chief executive says he won't interfere with.
Force get Thrush again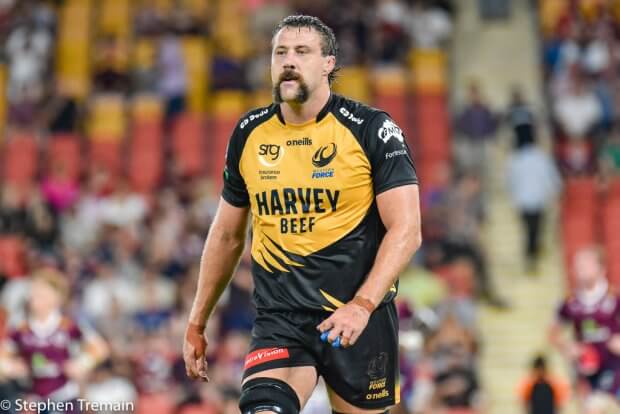 Planet Rugby reports that second-row Jeremy Thrush says that he is enjoying his Deckard-like call back from retirement after starring in Western Force's victory at the weekend. The 37 year old handed in his badge and his gun at the end of last season, but injuries have left the Force short at lock.
Thrush was duly tempted out of retirement and was on the bench for their Super Rugby Pacific opener against the Melbourne Replicants. The Force found themselves 24-10 down just shy of the break but mounted a stirring comeback with Thrush coming onto the pitch to score the winning try.
"I was pretty settled with my decision to step away from the game at the end of last year, and I could pursue a coaching career with the Force and the academy," he told reporters on Tuesday. "I was reasonably happy with that decision. It's been a pretty interesting week and a half."
The ex-All Black, who earned 12 caps, answered the Force's SOS following injuries to Izack Rodda and Ryan McCauley. "I was pretty buggered and my nose was bleeding pretty bad," he added. "It was maybe five minutes before that when I went down with a stinger in my neck and I was on my knee and thinking, 'What am I doing?'. You get out there and you put the boots on and you cross that line, I found it pretty enjoyable to be out there."