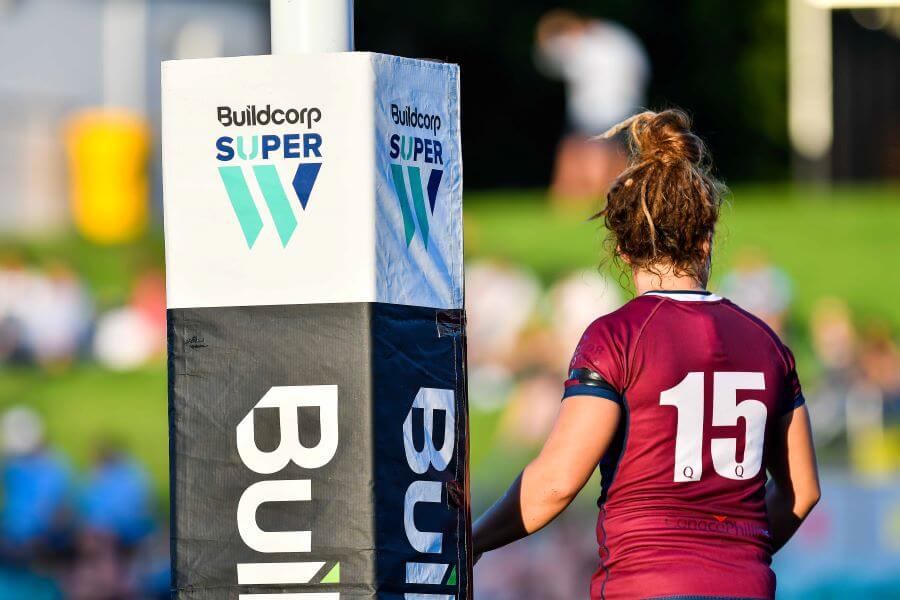 There was excitement in the air in Newcastle last Saturday as the faithful arrived to see the Wallaroos take on Japan. The merchandise stand had already sold out of Wallaroos beanies and scarves, a testament to the level of support from the crowd, and perhaps also a nod to the pretty chilly weather conditions.
The 4,000 fans filled the stadium and the anthems were sung with emotions, both teams clearly proud to be representing their countries.
Grace Hamilton took on her role as captain with emotion, strength and pride and she delivered an incredibly performance which earned her player of the match.
Grace lead the Wallaroos to a solid 34-5 win over Japan and the Wallaroos first win on home soil.
While the final score showed a one sided game, Japan has plenty of possession and looked likely to capitalise at several times throughout the game. The Japanese won the Newcastle crowd over with their style of play and their respectful nature. The Japanese will have used this week to evaluate their game and will turn up to Sydney with confidence that they can improve on what they delivered in Newcastle.
The Wallaroos have many areas that they need to work on and polish by the time they play New Zealand in August. No doubt the team have been working on their passing game in the lead up to Sydney as passes were landing at the feet of players. Kicks for conversions were also not as accurate as they need to be when they are in a tight game.
Looking to tonight's game in Sydney the Wallaroos go in as clear favourites yet it would be foolish to underestimate Japan. An early try from Japan would give them confidence and it is important the Wallaroos remain defensively strong.
Win, lose or draw tonight, this test series is a huge step in the right direction for Women's Rugby in Australia. Playing together, getting to know each other's strengths and weaknesses, becoming accustomed to putting on the green and gold and simply more time out on the field is what these girls need in order to be competitive in New Zealand in 2021.
The record numbers of viewers who watched the Women's Football World Cup this year has made it clear that people do want to watch women play sport. 28.1 million people watched games throughout the world cup and were rewarded with high quality and entertaining matches. The Wallaroos playing more test matches will only keep increasing the quality of the game and the quantity of the audience.
Wallaroos Team News:
Coach Dwayne Nestor has made two changes to his starting lineup giving tight head prop, Eva Karpani, and winger, Lori Cramer, starting debuts.  The exciting ball running ability of Karpani provides immediate impact to the team as she starts in the place of Evi Horomia.  Outwide the place kicking abilities of Cramer earns her a start ahead of the speedy, and unlucky, Mhicca Carter.  Queensland prop Christina Sekona is in line for her test debut from the bench.
1.Emily Robinson, 2. Averyl Mitchell, 3. Eva Karpani,4. Michaela Leonard, 5. Alisha Hewett, 6. Millie Boyle (vc), 7. Emily Chancellor, 8. Grace Hamilton (c), 9. Cobie-Jane Morgan, 10. Trilleen Pomare, 11. Lori Cramer, 12. Ariana Hira Herangi, 13. Alysia Lefau-Fakaosilea, 14. Samantha Treherne, 15. Mahalia Murphy
Reserves
16. Ashley Marsters, 17. Liz Patu Wests, 18. Christina Sekona, 19. Rebecca Clough, 20. Shannon Mato, 21. Georgia Cormick, 22. Arabella McKenzie, 23. Mhicca Carter
Match Details:
The Wallaroos take on Japan in the second Test at North Sydney Oval, Friday, at 7pm. The match will be broadcast LIVE on FOX SPORTS and Kayo as well as LIVE on RUGBY.com.au Radio.