A heart transplant? I'm just saying what a fair number of you were thinking after last weeks' annihilation by the All Blacks.
Why is it that the Wallabies always flatter to deceive?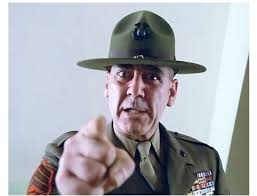 I don't know about you but I had it in the back of my mind that this test was going to turn out badly despite all the deluded chatter otherwise. Why was that?
Because it consistently turns out badly against the All Blacks these days, especially when we play them in their own backyard and you can never really trust that the Wallabies will fully turn up on the day.
The only time we ever seem to defeat them is either the occasional first home test of a series (when they're perhaps a little underdone) or when it doesn't count – when the Bledisloe's already lost.
Is it a surprise that we didn't win on Saturday night? Nup, we haven't won in New Zealand since 2001 or at Eden Park since 1986 and I can't see it changing any time soon.
You could sense it right from the beginning of this match that it was heading south. Sure, the All Blacks were worked up over their sub-standard play the week before and you knew they'd come out firing but the nature of the Wallabies' surrender and ineptness was obscene.
They had a sniff of improvement the week before off the back of the Waratahs' Super Rugby trophy but it counted for nothing on the day. When they're not expected to do well they sometimes exceed expectations, when they are … they don't.
What a let-down for Australian fans – many were gutted, especially in the manner of the defeat. It looked like a ticker free zone?
It's partly this 'over-confidence' thing again and it's well-stoked by the media. As soon as there's a sniff of improvement we're 'gonna be' world beaters.
I guess the Wallabies themselves were full of it, thinking how great thou art after the draw, which was in reality a loss in Bledisloe Cup terms.
---
Surrendering in this manner is a collective responsibility but I think it's probably time to single a few players out. None more so than some of the soft forwards.
First up, Rob Simmons comes to mind. Australia's premier lineout forward and a good Super Rugby player but at this level he just can't match it physically with the likes of Retallick and Whitelock.
He's always had that ill-disciplined gene in his game and you can get away with that some of the time, but not in matches against this level of opposition. His yellow card was the straw that broke the camel's back, and so early in the proceedings too.
This game was probably tailor made for Big Kev (there isn't any other competition apart from the departing Kane Douglas) and he may have been there somewhere but for injury. He'll need a start soon.
Next patsy is Cliffy Palu. Big Cliff had a very good Super Rugby season and was looking back to his best. But when has he ever been consistently good against the All Blacks?
He turns anonymous and missing in action – I know he made a few tackles but he's a repeat offender and needs to do more than just this. Someone as experienced as him should be leading from the front.
This season Scott Fardy hasn't lived up to the form of last year. He's in a position where there are alternatives and I suspect either him and/or Cliffy will 'get his collar felt' in the selection room.
We could go on – Kepu's another one who lacks consistency. When the All Blacks put the pressure on these guys they folded like a house of cards. And it wasn't long before the white flag was raised.
This doesn't seem unusual any more. Is a lack of heart in their DNA?
At least the Poms gave it a nudge against the All Blacks and never looked like the shambles we were on Saturday.
I'm over it ….