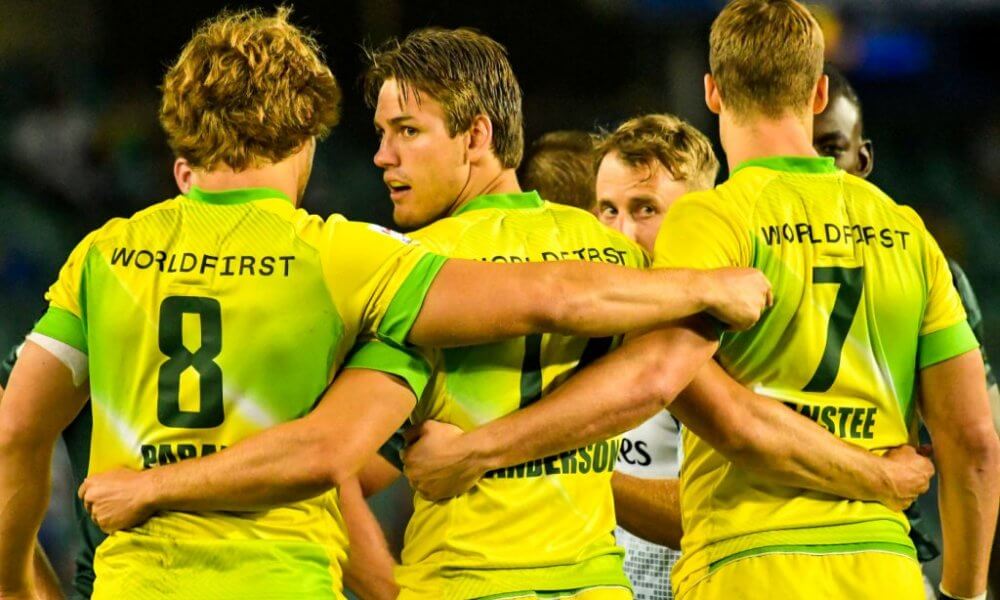 The Sevens hits party central this weekend with Las Vegas ready to turn up the heat on one of the tightest World Series circuits we have seen in recent years. Will the USA finally get a competition win in front of their home crowd, or will the Aussies overcome a tough draw? See blow to find out all you need to know before the action on Saturday.
What happened last time? – Sydney Sevens
New Zealand notched their second tournament victory of the series, running out 21-5 victors over the USA to go tied top of the table. New Zealand were deserved winners off the back off a disciplined defensive effort throughout the competition, with the Kiwis only conceding 6 tries in 6 games. The USA continued their frustrating start to the World Series, making their 4th consecutive Cup final before failing at the final hurdle. England made up some much needed ground on the ladder, collecting a 3rd place finish off the back of a surprising victory over Fiji in the bronze final. Australia performed well against stiff opposition to place 5th, but once again will be frustrated with close losses to Fiji and South Africa in the knockouts.
Australia
Once again facing a tough pool the Aussies are up against after the loss of key player Maurice Longbottom for this weekend. However, the Aussies right now seem to be one of the few teams who can push Fiji all the way with a number of tight losses in the recent tournaments, but as we have seen with much of the Series they seem to lack that killer blow at the death. The Aussies showed signs of overcoming this with a brilliant win over South Africa, showing the discipline and attacking capabilities required to go deep into the competition. Nonetheless, the Aussies need to build on this performance if they want to show they are developing as a side.
With Longbottom out youngster Jeral Skelton will take on greater responsibility in attack, but as he showed on a number of occasions in Sydney he has what it takes to be a leader in this side. Skelton has all the qualities required to be a great Sevens player with his silky footwork and big body making him one of the most exciting prospects in Australian rugby.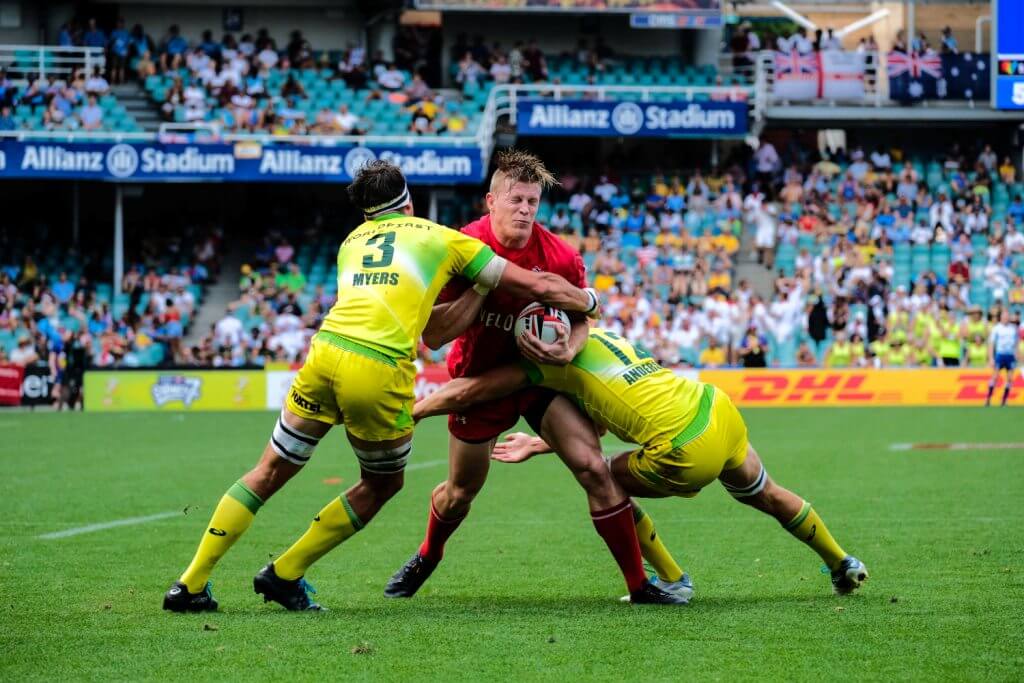 Fixtures (AEDT)
Aus vs Wales – Saturday 10am
Aus vs Scotland – Saturday 1:01pm
Aus vs Fiji – Sunday 6:52am
Squad:
Lewis Holland ©, Nick Malouf (vc), Jesse Parahi (vc), John Porch, Ben O'Donnell, Jeral Skelton, Simon Kennewell, Michael Wells, Liam McNamara, Henry Hutchison, Brandon Quinn, Mathew Hood, Tom Connor
Team to watch
Spain
Spain have been on the circuit for a number of years but are now starting to show some real promise after coming 7th in Sydney and Cape Town. With a relative weak pool in Vegas this weekend there is a great opportunity for Spain to continue their good form and show off their attacking prowess that has made them a joy to watch this year. Furthermore, keep an eye out for Pol Pla, who currently with 14 tries has been Spain's go to man in attack with great success. The little speedster had great footwork and a great turn off pace that makes him lethal in attack.
Games not to miss
New Zealand vs Samoa – Saturday 11:06am
USA vs Argentina – Saturday 2:51pm
Fiji vs Australia – Sunday 6:52am
England vs South Africa – Sunday 9:10am