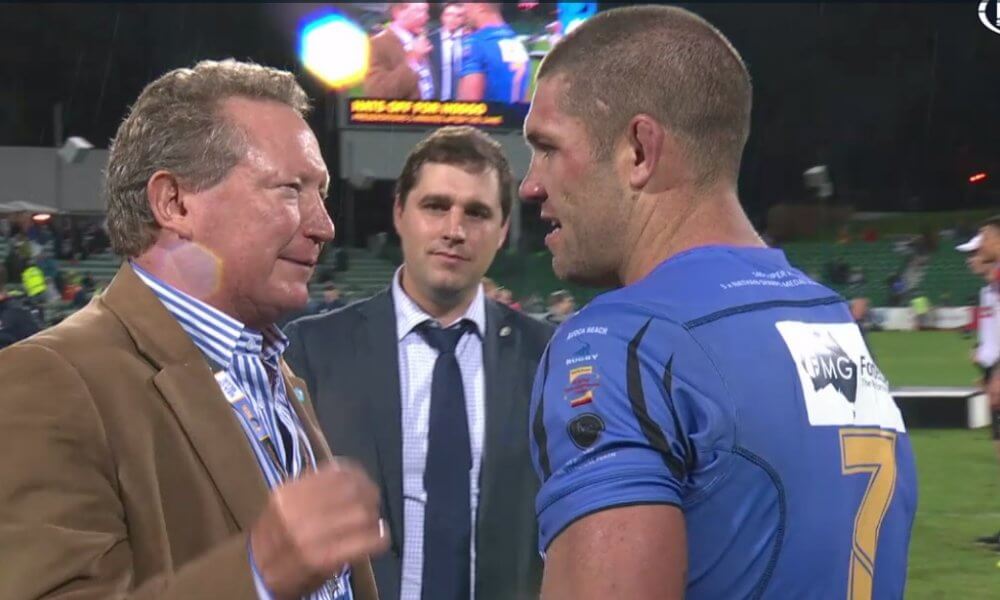 Perth – This Friday will see the debut or rebirth of the Western Force, 72-96 hours after they were cut last year.
There are a few nervous administrators amongst the Force's ranks, as their hard work will come to bear against the Fiji Warriors in the first game of World Series Rugby.
No one is more nervous than the Force's benefactor, mining billionaire Twiggy Forrest, who has told the Off-White Card that he hopes this second coming won't be as disappointing as The Last Jedi.
"I've got high hopes right now," Twiggy said, "just like when I saw The Last Jedi. I thought, 'It's Star Wars, it's the second movie, just like Empire. It's got to be good'. But then it was a bit shit.
"I've taken a gamble with this Force team. I really have. I have the confidence and trust that World Series Rugby will rescue rugby in Western Australian and add value to professional rugby.
"Add value – unlike that gambling B story in The Last Jedi. The whole casino planet B-plot added nothing to the movie. What a crock of shit. Remember Benicio Del Toro's character? What was his name? I couldn't tell you the name of the character he was so utterly meaningless. Just Benicio Del Toro with a lisp."
The Force will play the Fiji Warriors – a mixture of Fiji national team players and Fijian Drua squad members – in front of a sold-out crowd at NIB Stadium.
With 20,000 fans expected, the attendance would make it the biggest crowd in Australia in 2018 – beating all the Super games.
In attendance will be the song of WA Rugby, Matt Hodgson, who will be there with his sons and other people's sons and maybe a few daughters too.
Twiggy is very happy that he'll be able to put some smiles on children's faces.
"The ARU's stupid decision to cut the Force meant most importantly for me that west coast kids wouldn't have a team to look to. A childhood dream as it were.
"I used to have one of those, but then Rian Johnson f*cked it with The Last Jedi."
You can catch the game live on 7MATE in WA (delayed in NSW and QLD), and nationwide on Fox Sports.