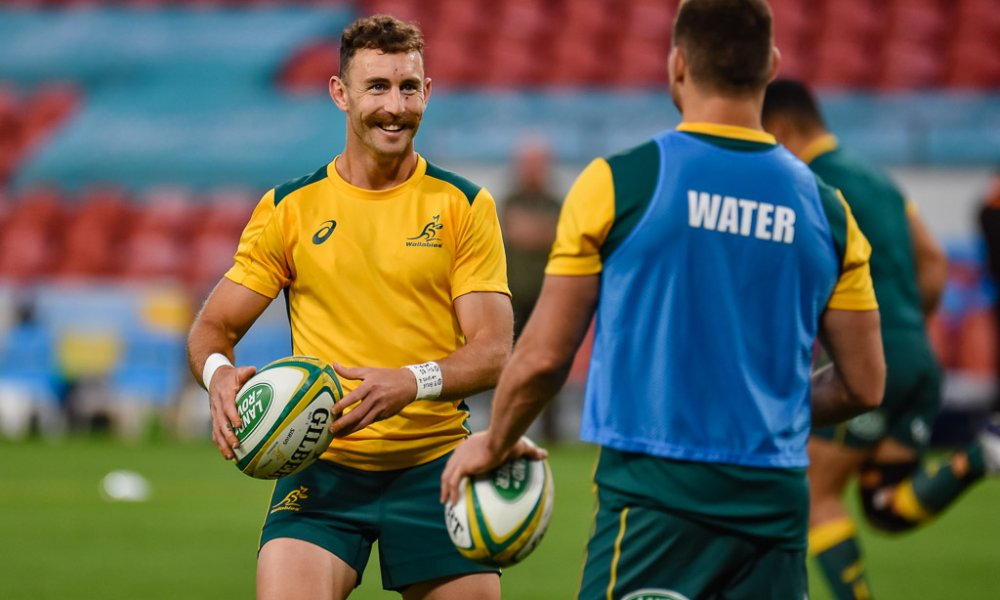 Tuesday's Rugby News looks at the Players stood down by the Pumas, those Reds (and Wallabies) centres,
---
Three Argentinian Players Stood Down
There's no getting around this story. I actually thought of not covering it as I've done with other stories in the past but here we go anyway.
Argentina has stood down three players for the last Tri-Nations match of the tournament including Captain Pablo Matera.
Matera, as well as two other senior players Guido Petti and Santiago Socino, look also set to miss the Tri-Nations finale against the Wallabies on Saturday at Bankwest Stadium for xenophobic comments made on Twitter in 2011 and 2013.
"The Argentine Rugby Union strongly repudiates the discriminatory and xenophobic comments published by members of the Los Pumas team on social networks and meeting urgently, the Board of Directors resolves: First, revoke Pablo Matera's captaincy and request the staff to propose a new captain to the Board of Directors," a Argentina Rugby Union statement read.
"Second, suspend Pablo Matera, Guido Petti and Santiago Socino from the national team until their disciplinary situation is defined.
Matera has since taken the Tweet down and suspended his account.
He did, however, issue an apology on his Instagram account.
"I had a tougher time. I am very ashamed. Apologies to all those who were offended by the atrocities I wrote," he said.
"At that moment I did not imagine who I was going to become. Today I have to take charge of what I said 9 years ago.
"I'm also sorry to my team and my family for the moment they are going through my actions and thanks to the people who love me for their support."
Horan Talks up the Wallaby Centres
I was as surprised as  everyone else when Hunter Paisami took to the Wallaby 12 jersey like he'd been wearing it since under sevens. But take to it he did and now one of the Wallabies all time great inside centres has given him the thumbs up!
Paisami has come from nowhere to the Wallabies in a short time but it was a thirteen that he's made his mark. Now, with Jordan Petaia recovery from the injury that gave Hunter his chance in the first place, ability in another position can only work in his favour.
Now, the Reds duo have the chance to develop into the Wallabies' long-term centres partnership and do what Horan did by winning a World Cup first with Jason Little outside him and later Dan Herbert during their 1999 World Cup triumph.
"Yeah, they've got time to form a partnership and partnerships take time," Horan told RUGBY.com.au.
"You look at Ma'a Nonu and Conrad Smith, you want to have different styles, and different strengths and weaknesses in a partnership. It's combinations, it's awareness, it's the ability to understand 90 per cent of the time what your partner's going to do. What's his favoured side of the field to run on, what's his preferred tackling side et cetera.
"Jordy is better at 13 than the wing because there's more opportunity for him to be involved in the play. But I think they should swap and change a bit more to get Jordy a bit more involved coming in at 12."
I wonder what the Reds backline will look like next year? They already have a very good 12 in Hamish Stewart, Now it looks like a great 12/13, a great 13/14 and three very good wingers.