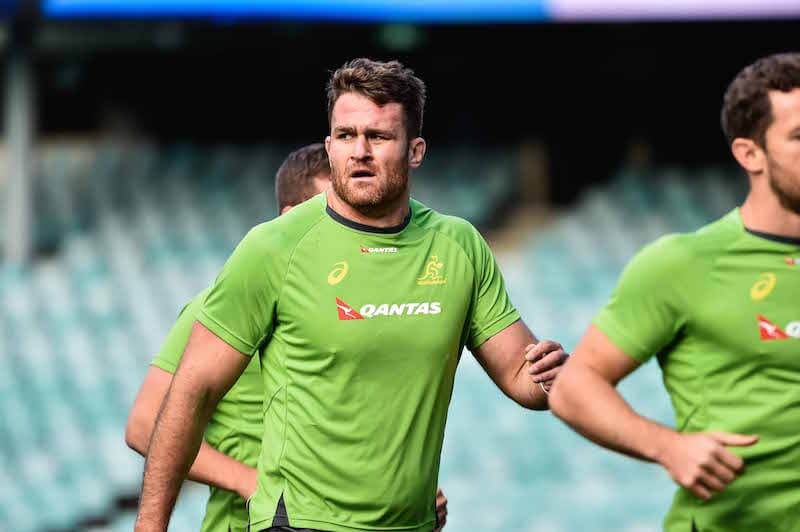 Tuesday's Rugby News sees Horwill's final match, No special treatment for Skelton, Sydney 7s new home, and Junior Wallabies kick off their campaign.
---
HORWILL SIGNS OFF IN STYLE
Former Australian second rower James Horwill signed off his professional career on the weekend, playing his final match for the Barbarians against England in front of 40,000 people  at Twickenham.

Big Kev was honoured to be made captain of the BaaBaa's as the most internationally capped player on 62 caps in a squad that consisted of players from nine different nations. 

"I probably didn't expect it to happen, I know I'm lucky to be here," said Horwill.

"I've wanted to play for the Barbarians since I became a professional rugby player and to lead them is very special.

Horwill has plenty of experience wearing the captains armband, captaining Australian during the 2011 World Cup, the Queensland Reds to a premiership and co-captaining Harlequins in the Premiership competition.

It will be a match Horwill will remember, as the giant second rower was spotted lurking on the left wing by former All Black Colin Slade. Slade put on a well weighted cross field kick to the unmarked Horwill, who gathered the ball to score the Barbarians first try.

Fellow Wallaby Taqele Naiyaravoro scored the final try of the match, giving Horwill the final kick of the match, that ultimately sprayed to the far left of the uprights, but ended with a huge smile on the face of the former Wallaby.

England ended up victorious 51-43.

Barbarians coach Pat Lam said: "Fair play to England, it shows there's some great talent coming through. There was hunger and desire in their team. Some of their guys wanted to prove a point."

England XV 51

Tries: Bassett, Hammersley, Smith, Dombrandt 2, J Williams

Cons: Smith 6

Pens: Smith 3

Barbarians 43

Tries: Atkinson 2, Horwill, Louw, Heffernan, R Williams, Naiyaravoro

Cons: Slade 3, James
NO CHANGES TO THE GITEAU LAW FOR SKELTON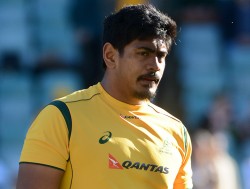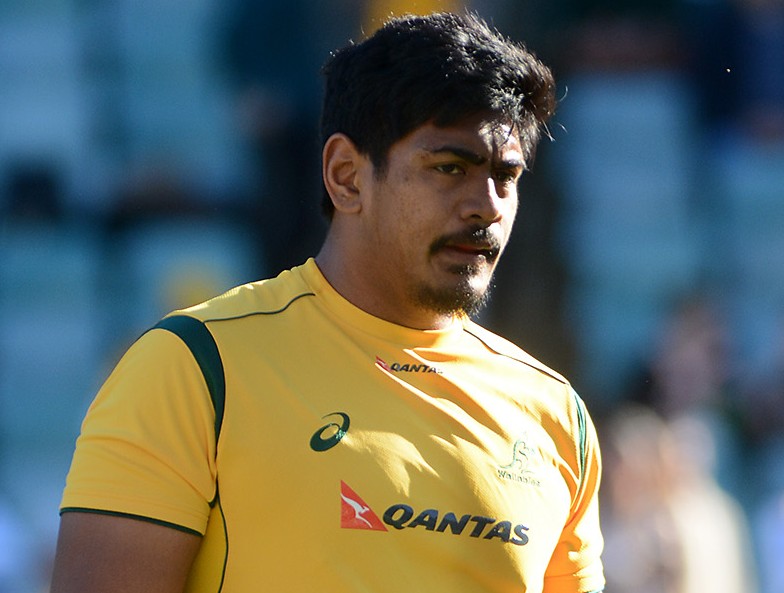 Rugby Australia has no plans to alter the Giteau Law in order to bring in form second rower Will Skelton home for the World Cup according to CEO Raelene Castle.
Skelton has been playing excellent rugby for Saracens in England, who have had a highly successful season, with the big man inking a new deal to stay at the club for two more seasons.  It appears though that Skelton has a desire to play for the Wallabies in the World Cup.
Under the current Giteau Law a player must have given seven consecutive years service to Australian Rugby, and played 60 test caps for the Wallabies. If they don't meet the requirements that must be signed to an Australian Super Club for the next two season.
There has been a suggestion that the rule could be changed for Skelton, allowing him to play for the Wallabies before returning to Super Rugby in 2022.
Castle ruled out the idea but not before stating that Skeltons management team had reached out to Australian Rugby to bring him home.
"The Giteau Law is something that an enormous amount of time and effort was put into the thought, despite what people might think," she said.
"There was an enormous amount of thought of the implications, why the number was 60, how the rule's implemented in a sensible pragmatic way and from our perspective, there'd be no intention to move away from that in relation to Will Skelton.
"His management has been in touch with our footy guys about his desire to want to come back and play for Australia but like all international players there's some rules around and we have to make sure we apply those rules with a level of consistency."
Waratah's coach Daryl Gibson believed that Skelton was still signed with Saracens making him unavailable and despite contradicting reports, the Rebels have denied claims that he is on the verge of signing with the Melbourne franchise.
Exeter halfback Nic White has a slightly unconventional pathway back to Australian Rugby, he has signed with Rugby Australia, which makes him eligible to play in the World Cup, but is yet to find a Super franchise for next season.
BANKWEST TO HOST SYDNEY 7S
The HSBC Sydney 7s has found itself a third home, with the tournament now taking place at the new Bankwest stadium in February 2020.
Previously held at Allianz Stadium and Spotless Stadium, the move to Bankwest is expect to create the ultimate rugby atmosphere, bringing fans far and wide to the new Paramatta stadium.
Bankwest Stadium precinct will be transformed into a Rugby festival with live bands, rides, interactive entertainment, the kids' zone, and plenty of places to eat and drink. Fan-favourites that have become synonymous with the HSBC Sydney 7s will return with Dance Cam, Kiss Cam, The Gun show, and Karaoke all to feature again. Some new entertainment additions will be added in the coming months.
Rugby Australia CEO Raelene Castle said she was excited about the move and the opportunities that come with it.
"We are looking forward to taking the HSBC Sydney 7s to Bankwest Stadium, continuing our drive to showcase the event in Sydney's west.
"The fan experience at Bankwest Stadium is nothing short of world class and it will lift the event to another level in 2020.
"It is a huge year for Rugby Sevens next year with the Tokyo Olympic Games and those who come along to Bankwest Stadium in February will find out why it is one of the fastest growing sports on the planet.
"The HSBC Sydney 7s is a wonderful celebration of different nationalities and cultures, with supporters flocking from the Pacific Islands, Europe, Africa and America. Sydney has earned the reputation as one of the most popular stops on the World Series circuit for players and fans alike."
Fans can register for resale access here.
JUNIOR WALLABIES TO FACE ITALY
Junior Wallabies coach Jason Gilmore has named his squad to face Italy in the opening round of the U20s World Cup in Argentina. 
The squad had a highly successful U20s Oceania competition, upsetting the Junior All Blacks in a thrilling game, and Gilmore is calling on that character from his boys in the World Cup.
Before the tournament there was much emphasis and focus put on team build and strong culture, with the squad activity being a climb up Mt Kosciuszko, something that Gilmore believes has paid off.
"I think you can get carried away with these guys, everyone talks about skills and how good they are," he said.
"That's just a non-negotiable, they're playing for their country so they have to be skilful but we've spent a bit more time on what's important to us behaviourally and building that into our culture as well and the boys have really taken that and run with it."
Once again Gilmore will rely on a mixture of Super Rugby players and club players, with Reds rookie sensation Isaac Lucas given the fullback jersey.
Gilmore has warned his boys about the dangers Italy possess in a strong forward pack, but how lethal they can be out wide.
"They've got a very big forward pack, they're pretty similar to last year, so they'll be pretty physical, good at the scrum, good at lineout maul," he said.
"They've got a really good back three, two wingers and a fullback that are pretty electric on their feet and a good kicking five-eighth.
"So, they'll play that traditional Italian style of football with lots of energy through the forward pack and quite quick on the edges."
1. Angus Bell, Sydney University 2. Lachlan Lonergan, Tuggeranong Vikings 3. Josh Nasser, University of Queensland 4. Michael Wood, Brothers 5. Trevor Hosea, Harlequins Rugby Club 6. Harry Wilson, Brothers 7. Fraser McReight ©, Brothers 8. Will Harris, Eastern Suburbs 9. Michael McDonald, Palmyra 10. Will Harrison, Randwick 11. Mark Nawaqanitawase, Eastwood 12. Noah Lolesio, Tuggeranong Vikings 13. Semisi Tupou, Box Hill 14. Triston Reilly, AU7s/Randwick 15. Isaac Lucas, Sunnybank
Reserves
16. Joe Cotton, Wests Bulldogs 17. Bo Abra, Eastern Suburbs 18. Darcy Breen, Sydney University 19. Rhys Van Nek*, Easts 20. Esei Ha'angana, Melbourne Unicorns 21. Pat Tafa, Northern Suburbs 22. Nick Frost*, Queanbeyan Whites 23. Carlo Tizzano, University of Western Australia 24. Henry Robertson, Sydney University 25. Ben Donaldson, Randwick 26. Sione Tui, Melbourne Unicorns 27. Kye Oates, University of Queensland 28. Joey Walton, Gordon
FIXTURES
Tuesday June 4
11:30pm – Australia vs Italy, Club de Rugby Ateneo Inmaculada, Santa Fe
Saturday June 8
11:30pm  – Australia vs Ireland, Club de Rugby Ateneo Inmaculada, Santa Fe
Thursday June 13
Australia vs England, 4.30am AEST, Club de Rugby Ateneo Inmaculada, Santa Fe