Sydney prepares for a round of mud wrestling, while Canberra takes a break and the Brisbane comp picks up the pieces after one of the worst weeks anyone can remember.
Queensland Premier Rugby
Round 11 Results:
Easts 27 def. Gold Coast 15
GPS v. University: match abandoned, declared nil-all draw
Sunnybank 33 def. Norths 16
Brothers 52 def. Souths 21
The emergency at Yoku Road and its tragic denoument overshadowed the other Round 11 matches, but the results count in the competition. The Breakers took it up to the Tigers early in each half but as they do every week, the comp leaders kept their composure and countered with steady scoring, racking up three converted tries along the way. The Sunnybank–Norths game was a closer contest than the scoreline indicates; however, in competing as strongly as they did the Eagles conceded a heavy penalty count and Matt Lucas bagged the points for the Dragons. The traffic was mostly one-way at Chipsy Wood with Brothers leading 40–0 well into the second half. Three late converted tries to the Magpies provided some consolation. The latest bonus point garnered by the Brethren sees them just one point below the Tigers on the table.
Ladder:
Easts 47
Brothers 46
University 42
Sunnybank 39
GPS 38
Souths 16
Wests* 14
Sunshine Coast* 13
Gold Coast 13
Norths 4
* game in hand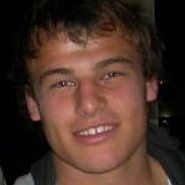 Round 12 Fixtures:
Brothers v GPS at Jack Ross Oval, 3:00pm
Norths v Sunshine Coast at Hugh Courtney Oval, 3:00pm
Sunnybank v Souths at Old Mac Oval, 3:00pm
University v Gold Coast at St Lucia 1, 3:00pm
Wests v Easts at Sylvan Road, 3:00pm
Team lists
Queensland Rugby canvassed its options ahead of this round, consulting experts in trauma counselling and asking all the clubs how they felt about playing; the decision to go ahead was unanimous. Brothers and Jeeps looks like the match of the round. The Eagles and Stingrays have a rare solid chance to notch a win; the other results should go in line with respective ladder positions. There'll be a minute's silence before all matches to pay respects to Halley Appleby and his family, and players from every club will wear black armbands.
Sydney Premier Rugby
Round 15 Results:
Sydney Uni 37 def. West Harbour 15
Southern Districts 66 def. Penrith 24
Norths 54 def. Gordon 30
Easts 20 def. Randwick 16
Eastwood 39 def. Manly 24
Parramatta 40 def. Warringah 32
Some big scores were racked up in last weekend's games, some of them by losing teams. Maybe the long season is dragging a bit and tiredness is taking a toll on defensive structures. Regardless, bounteous hauls of five-pointers make for very watchable rugby. Uni, the Rebels and the Rats headed west in search of fortunes and only the last went home disappointed, with the Two Blues having celebrated 'Back to Parra Day' in winning style. The Rebels had 40 points on the Emus by half-time, and honours were pretty much even from there. The Students kicked away from the Pirates in the second half to take another bonus-point win; Tahs rookie Tom Kingston bagged a hat-trick. The Beasts needed a late converted try to get up over the Wicks at Woollahra. It seems something is not quite working in Beastland, but Brendan McKibbin saved the day this time. For the Greens, No. 8 Henry Vanderglas is in terrific form. It's no surprise that the Woods dished the Marlins; this was a three-tries-to-two win and the healthy margin was provided by Pierra Hola's boot. Norths had a 10-point lead over Gordon at half-time and then the game blew out into a try-fest: eight to the Shoremen and four to the Highlanders. With the bonus point Norths jumped Randwick to take fifth place on the table and it's a mathematical possibility that they could be second after this round's matches.
Ladder:
Eastwood 70
Manly 52
Easts 49
Sydney Uni49
Norths 47
Randwick 43
Southern 36
West Harbour 32
Gordon 30
Parramatta 24
Warringah 21
Penrith 18
Round 16 Fixtures:
Sydney Uni v. Penrith at University Oval No. 1, 3:00pm
Southern Districts v. Northern Suburbs at Forshaw Rugby Park, 3:00pm
Manly v. Easts at Manly Oval, 3:00pm
Parramatta v. Gordon at Merrylands RSL Rugby Park, 3:00pm
Warringah v. Eastwood at Pittwater Rugby Park POSTPONED
Randwick v. West Harbour at Coogee Oval POSTPONED
Team lists
NSWRU Wet Weather notices
I shudder to think what condition the No. 1 surface will be in before the Students–Emus game, let alone after it. I like the look of the Souths–Norths clash; let's see which team is determined to be in the finals. The Rebels' lineup includes Ita Vaea, Cooper Vuna and the Honey Badger, while the Shoremen have Cam Shepherd at 11 (as well as the very in-form Cam Crawford at 15).  That's the game the ABC1 team should be broadcasting, but they're going to the University instead after losing access to Manly Oval. At least we'll get the chance to see Berrick Barnes's return to the field — he's been named at 15 for the Students. Manly and Easts… toss a coin. McKibbin at 9 for the Beasts versus Willie Ripia in the Marlins' 10 guernsey would be intriguing in better conditions but this match will be slow and stodgy. Parra's up-and-down form makes the Gordon match unpredictable, but I'll predict the round results anyway: Parra, Uni, Norths and Manly to win; the only certainty is that everyone will get cold and wet.
ACT & Southern NSW Premier Division
Round 15 Results:
Wests 39 def. Uni-Norths 26
Tuggeranong 22 def. Royals 20
Queanbeyan 23 def. Easts 20
Did the Owls turn their season around against the wounded Lions? They did not. All matches went with respective ladder positions but that's not the full story for the Tricolours and Royal Blues, who have shed the easybeats profile from the early season results and are competing strongly every week. In a seven-club comp that's great to see, and of course it makes things brighter back at the respective clubhouses. Royals are in particularly good form and they would have been gutted to just miss beating the rampant Vikings. The Eagles are lurking, enjoying a two-week break… they'll meet Royals when matches resume on 30 July.
Ladder:
Gungahlin* 61
Tuggeranong 58
Wests* 58
Queanbeyan 41
Royals 36
Uni-Norths* 29
Easts 21
*game in hand
No games this weekend