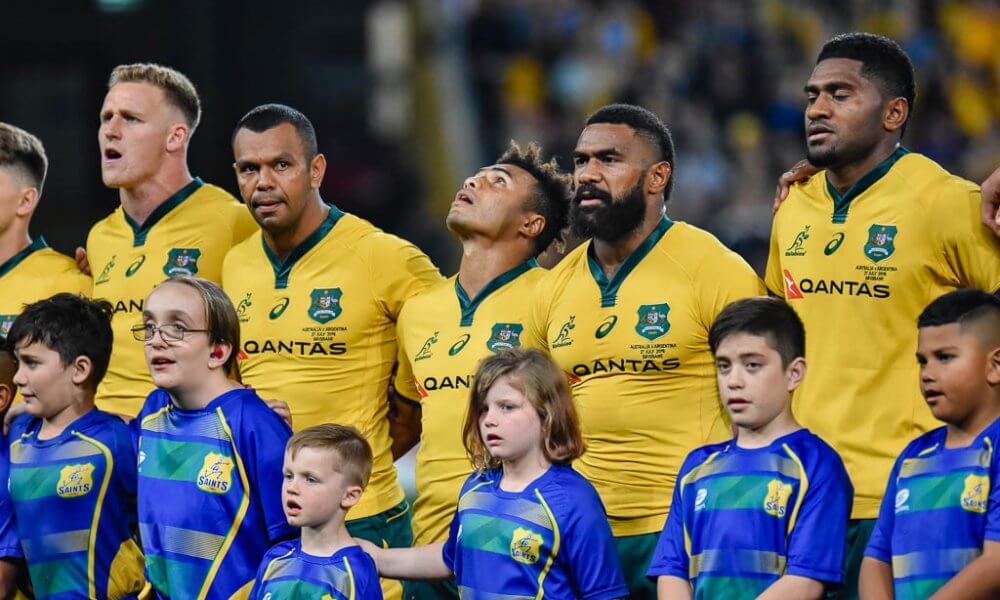 Thursdays Rugby News sees Justin Harrison named RUPA CEO, Beale gives an honest reflection, Alex Mafi re-signs, and gender neutral World Cups.
---
FROM PRESIDENT TO CEO
Former Australian Lock and current Classic Wallabies boss Justin Harrison has been named as the new Rugby Union Players' Association (RUPA) CEO.

Harrison replaces Prataal Raj who held the position for eight months. Harrison had been the previous front runner for the role of CEO before Raj took the job, pushing Harrison to take the role of Classic Wallabies manager. It was in that position that Harrison has pushed for growth on and off the field and worked tirelessly with the Gold Blooded tour to grow the game in Australia.

The 45 year old, 34 test lock is fondly remembered for his line out steal on debut against the British and Irish Lions had previously served as the RUPA president in 2004-05.

Now Harrison will be the players chief representative as Rugby in Australia begins to face some massive challenges of the future.

"The Australian rugby eco-system is entering pivotal times, and I am excited to be given this opportunity to help shape what is on the horizon for our game," Harrison said.

"All of us, as Australian rugby's stakeholders, have a responsibility to drive positive transformation, and to possess the desire to see the code return to the forefront of innovation on a global scale.

"The players have a great opportunity and a key role to play in delivering this change through engagement and real time investment through all levels of the game, and I look forward to representing our great Rugby family on behalf of the men, women, boys and girls who are the past, present and future members of RUPA."

RUPA Chairman Bruce Hodgkinson AM SC said Harrison would bring a valuable perspective to the players' association.

"Justin's contribution to the game in Australia, and the journey which he has been through over the course of more than two decades, provides him with a fantastic perspective on the future of the game here and the role which RUPA will play within it," he said.

"Justin's prior experience within RUPA and knowledge gained as a player, coach and administrator within professional Rugby globally for more than 20 years positioned him as the ideal appointment.

"He cares deeply about the code's success and wants to contribute to the positive direction of Australian rugby. The Classic Wallabies is one of the most respected programs within Australian Rugby at this point in time, and Justin has been a major part of gaining that respect and delivering outstanding outcomes for the greater good of the game."

Harrison will take over the role in eight weeks after completing his responsibilities with the Classic Wallabies.
BRUTAL HONESTY FROM BEALE
After a very forgettable night at the office at Eden Park, Wallabies fullback Kurtley Beale knows he will be a target come the World Cup.
Beale was electric in Perth but couldn't make anything work in New Zealand, coughing up five turnovers and missed several tackles. Many of those mistakes were costly, with the All Blacks scoring points.
Speaking at the Foxtel Rugby World Cup launch, Beale put his hand up to own the poor performance and said he and the team will use the pain and disappointment as a driving force to perform better come World Cup time.
"I know there was a few errors there from myself, with the box kicks and the wet weather footy, forcing passes," Beale said.
"There are a few little adjustments there that could have happened throughout the game, reflecting on it now.
"Again, as a player you just have to make sure you keep building on those things and make sure that you understand about the mistakes and how that can have an impact on the game.
"I feel like I have a good understanding of that now and along with my teammates I will make sure I keep working hard on those small little errors and make sure that it doesn't happen again.
"We knew they were going to bring it to us and they certainly did that. It still hurts, the result, but there are a few lessons that we can take from that game and make sure we can keep building on that, throughout the World Cup."
Looking back on the match it is easy to see how lethal the All Blacks can be with their counter attack game, capitalising on opposition mistakes.
"They just capitalised on those errors and turned them into points, it is as simple as that," Beale said.
"They're a very effective team like that and once they get a good lead, as the opposition you tend to internalise and there were times there where we brought ourselves back into the game but probably left it a bit too late to be able to connect and make the most of those opportunities.
"Again they're all learning curves for us and as players and coaches, we all understand that and we will be working on that over the next few weeks."
It had been a world-wind of a fortnight for the Wallabies, who after beating the All Black in Perth gained international headlines suggesting the Wallaby powerhouse could be returning, before reality came knock and pushed the Australians back to Earth.
Playing the best team in the world as often as Australia does have its perks but also has a downside according to Beale.
"Over the last two games against the ABs, there is so much that we can take from that and it's only going to help our confidence," Beale said.
"Although the result didn't go our way, again, we are playing the best team in the world and they are certainly giving us the ability to look at the areas we need to work on.
"And then make sure when we get to the World Cup, we have experienced those weaknesses and we are making sure that we don't put ourselves in that position in the future. It is probably a good thing for us and we will make sure it doesn't happen again."
REDS LOCK IN MAFI
The Queensland Reds have continued their work at re-signing their young talent with hooker Alex Mafi signing a contract extension until 2022.
Mafi had a standout season, replacing Wallaby and starting hooker Brandon Paenga-Amosa, to start in 11 out of 16 matches. He was even included in the wider Wallabies training squad. 
"I'm very happy to secure my future here at the Reds for the next three seasons," Mafi said.
"Queensland is my home and I am excited to continue playing in front of my family and friends,
"We have a really good bunch of lads in the squad. We've all come through the Queensland pathway together,
"We've played against and alongside each other now for a good half decade but now is the time for us to start filling up the trophy cabinet." Mafi said.
Mafi's extension follows on from recent announcements of the re-signing of Taniela Tupou (until 2023), Tate McDermott (2023), Fraser McReight (2023), Angus Blyth (2023), Liam Wright (2021) and Angus Scott-Young (2021).
Reds Coach Brad Thorn has been really please with the recent re-signings and was wrapped to have Mafi in Queensland for three more seasons.
"Alex really stepped-up for us this season. He performed well and continues to grow with the more experience he gets," Thorn said.
"It's important we continue to develop and look after these players who have come through the system for future success in Queensland."
 WORLD RUGBY DROPS GENDER TITLES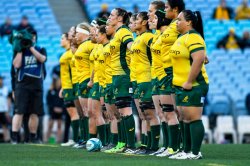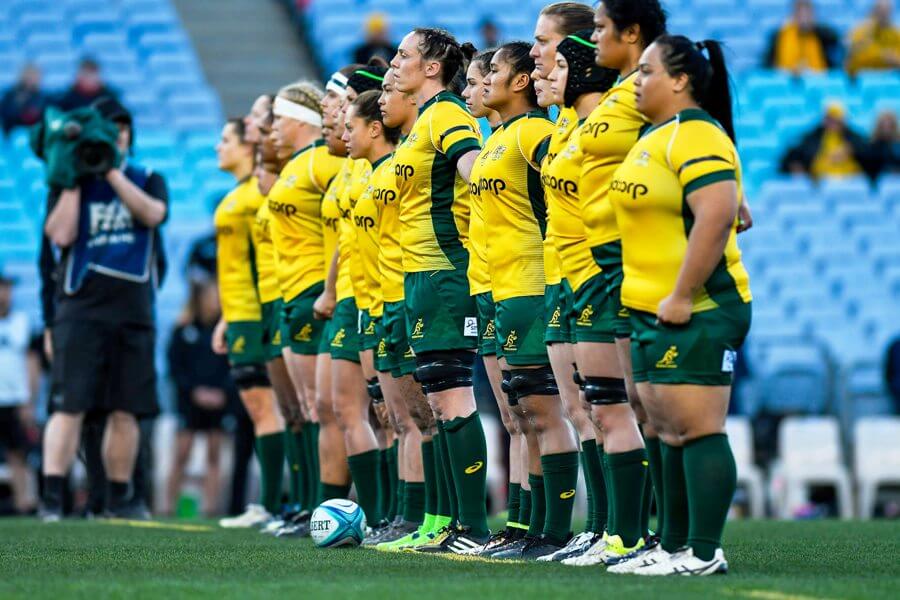 Warning: Alan Jones Trigger Warning!
World Rugby has taken a gender neutral approach to the Rugby World Cup, with both the Mens and Womens World Cups being simple known as The Rugby World Cup moving forward.
The initiative was announced Wednesday night, and will start with the 2021 Women's World Cup dropping the Womens from its title. 
This will include both the sevens and XVs game.
The initiative comes follows on from World Rugby's women's rugby campaign, dubbed "Try and Stop us", that featured Rebecca Clough, a Wallaroos veteran.
With World Rugby committed to developing the game among women, World Rugby chairman Bill Beaumont said this was a move in the right direction.
"This announcement demonstrates our ongoing and unwavering commitment to advancing women in rugby both on and off the field in line with our ambitious strategic plan, he said.
"Unintentional gender bias in sport is an ongoing issue. As a global sporting federation we need to be leading from the front on the issue of equality.
"By adopting gender balance in the naming of men's and women's Rugby World Cup competitions, we are setting new standards in equality in rugby."
World Rugby Women's Advisory Committee Chair Serge Simon described it as a "landmark" call.
"This is much more than an initiative – it is the ultimate statement of equality and a first for sport," he said.
"I am excited about this landmark decision, but this is the beginning of the journey. Together, we are working hard to do something very special for women, for the game."
World Rugby Chief Marketing Officer Marissa Pace added:
"World Rugby is clearly committed to equality in our sport and we decided that we no longer need to identify our marquee events with a gender bias from a brand level," she said.
"Our three World Cup events are the pinnacle of international rugby and we wanted the focus to be on the event and the athletes, not their gender. We're very proud to be leading the sports industry in this space."