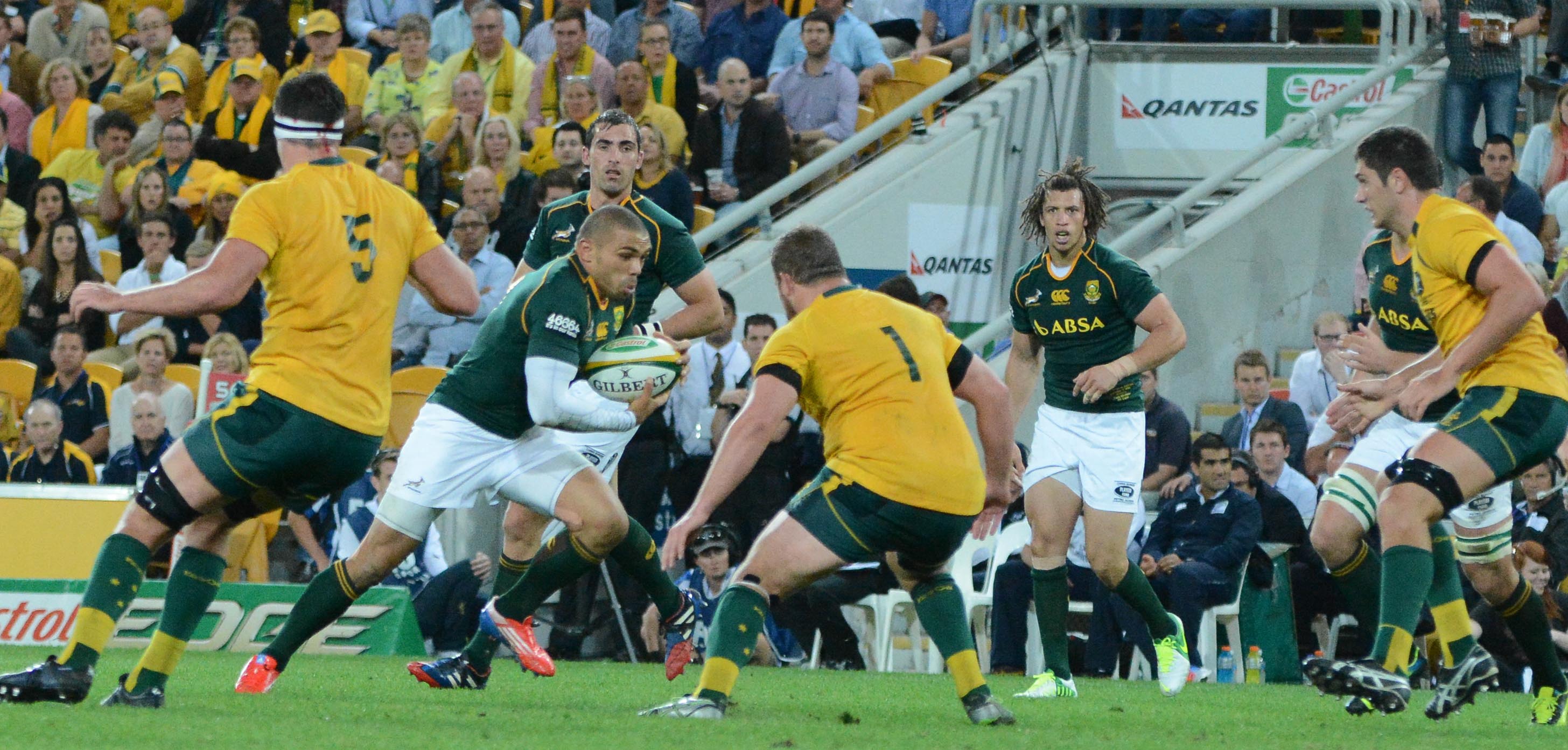 Thursday's Rugby News sees two legends calling time, Fardy in line for accolades, and Parahi on the Singapore Sevens.
---
Calling Time, Pt 1.
Womens rugby has moved forward in leaps and bounds over the last ten months, and a lot of that has come off the back of the outstanding way female rugby players have conducted themselves as fantastic role models.
Now, one of the greats of the Aussie Womens game has officially announced their retirement from international rugby.
Ash Hewson, the veteran who guided NSW to the first ever Super W title and whose boot proved to be the only difference in the grand final, has announced her retirement from playing for the Wallaroos.
While she is leaving the international game, she will remain a prominent figure in Womens rugby with a playing role at Sydney Uni, which could lead to a potential coaching role.
When asked why she was deciding to leave now, she made it no secret that it was time for the new generation to step up.
"To be honest, probably that [Super W] win (sealed my decision)," she said.
"I realised that the game's in really, really good hands and that competition I think week in, week out showed that.
"To see the young girls coming through and for me to lead that group of women to the first Super W final was really special and to be honest with you I don't think you can beat that, so it was definitely it was definitely seeing the young talent coming through."
Hewson bows out as the Wallaroos third most capped player and highest point scorer. She represented the Wallaroos at three World Cups, including their most successful campaign in 2010 that saw them finish third. She was also the Australian Womens Rugby Player of the Year in 2016.
Outside of rugby, she has also represented Australia in soccer, cricket and athletics.
"In any sport if you play it with love and passion which is exactly what women do," she said.
"There is not much financial reward and I think that will come in the future and that all comes through development and getting corporate Australia behind us and after the spectacle of this inaugural season I can't imagine that they wouldn't want to.
"I think I'll be playing for Sydney Uni until they take me away in a coffin.
"Club rugby's something I really enjoy and it's with an amazing club and an amazing group of girls and I've met some of my best friends and people that are very special in my life through rugby.
"In terms of Super W, I'd love to be a part of it again next year."
Calling Time, Pt 2.
As a legend of the Womens game calls time on her international career, a legend of the mens game calls time too.
The man, the myth, the legend, Mr. Byran Habana, will officially retire at the end of Toulon's season this year.
In an emotional post on Instagram, Habana confirmed that the knee injury he suffered a year ago is telling him it's time to move on.
"The inevitable moment has come knocking on my door and I've welcomed it in for a drink," he wrote on Instagram.
"It's been more than a year of hoping, trying, pushing and willing to get back on the field for one last time, to taste the sweet victory or encounter that gut-wrenching despair.
"But it's unfortunately just not to be. I, like most, would have liked my career to have ended differently, but sometimes things don't turn out quite the way we hope for.
"So at the end of this season, it's time to say goodbye and thank you to the game I so dearly love."
Habana finishes with a truly amazing record, and as one of the most loved and respected figures in world Rugby.
His record includes 61 caps for the Bulls (which includes two Super Rugby titles), 57 caps for the Stormers, and 66 caps for Toulon (which includes a Top 14 title and two European Rugby Champions Cup titles).
His biggest achievements however, came playing for the Springboks. He finishes with an unbelievable 124 caps (the second highest-capped Bok of all time behind Victor Matfield). That includes a Tri-Nations title, a British & Irish Lions series win and, to top it all off, a World Cup.
He also was the International Rugby Board Player Of The Year in 2007 and, even at the most recent World Cup in England, showed he's still got it when he equalled Jonah Lomu's record of 15 World Cup tries in a single campaign.
That really says it all.
"As a player, Bryan has set the bar incredibly high for succeeding generations," said South African rugby federation chief Mark Alexander.
"He has left behind a legacy of discipline, leadership and professionalism. He and his family can be very proud of all that he has achieved."
Habana finished off his post by saying one last thing:
"As a close friend once said: 'memories are all we have'. And I'm immensely grateful for the memories I take with me into the next chapter."
Hearty Fardy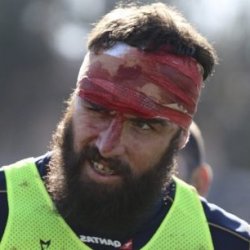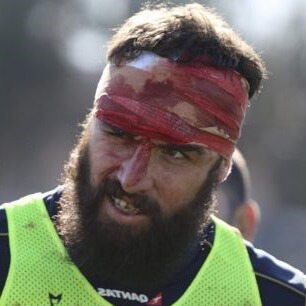 From one legend to another, Scott Fardy could be in line to win European rugby's most prestigious award off the back of his form with Leinster.
The former Brumbies veteran has, as we mentioned on Tuesday, been in the form of his life since moving to Leinster. Yesterday, he was revealed among five nominees for the European Player of the Year Award, despite the fact that he's not actually a European player.
Leinster will be heading to the European Champions Cup final against French outfit Racing 92 in May, and Fardy has competition for the gong, with fellow Leinster teammates Johnny Sexton and Tadhg Furlong up for the title, alongside Racing 92's Maxime Machenaud and Leone Nakarawa.
Owen Farrell, Maro Itoje, Jonny Wilkinson, and Sean O'Brien are some of the most prominent players who have earned the gong.
If only we could get Fardy to come back and play for the Wallabies, but he's only got 39 caps to his name.
God damn it.
Setting the Standards
With the disappointment of the Commonwealth Games behind them, the Mens Sevens team are turning their attention back to the World Series, which continues this weekend in Singapore.
Jesse Parahi will be directing the troops around again, however it will be a fresh focus for former Womens coach, now Mens coach, Tim Walsh. 
To help him with adjusting, current injured Sevens Skipper Lewis Holland will be helping Walsh to find his feet and set the standard for the team.
"He's a huge advantage for the team but selfishly it was more for me," Walsh said to rugby.com.au. 
"Just to help with the transition – having in depth chats with Lewi and the rest of the leaders.
"Lewi has great knowledge and understanding about this team and he certainly drives a lot of the different plays and structures.
"To have him here gives me a better understanding of what the team is all about.
"It's part of the transition for me and secondary, having him here is just a benefit for the team."
After the Mens had a mixture of youth and experience for the Gold Coast, the squad now has a lot more mature heads.
"They are very experienced and there are some core players there that really hold it together," Walsh said.
"But we are also looking to the future as well to make sure we have some strong depth within the squad."