Thursday's Rugby News has the Lions squad, Cheika chatting Wallabies, Adam Coleman still on ice, and the Waratahs shelving box kicks (for the moment).
---
Lions Squad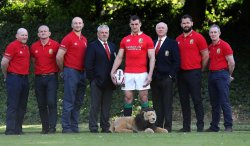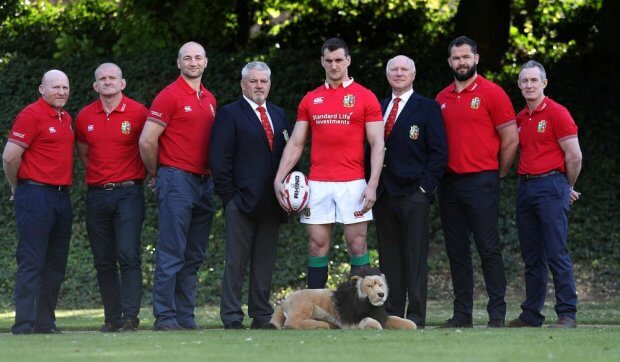 Warren Gatland has named his bumper squad for the June series against the Kiwis. And boy, is it a squad.
First things first – Sam Warburton is the captain again. He captained the side when they were in Australia last. The squad also contains 3 2 of the 4 nations' captains, with Greig Laidlaw (Scotland) not being around due to injury [and Dylan Hartley being excluded].
Also, get this – there are three (3) Kiwis in the team (Dylan Hartley Billy Vunipola, Ben Te'o and Jared Payne), but only two (2) Scots (Stuart Hogg and Tommy Seymour). The national breakdown is thus: 16 England, 12 Wales, 11 Ireland, 2 Scotland.
Anyway, without further ado, here's the squad (in pictures!):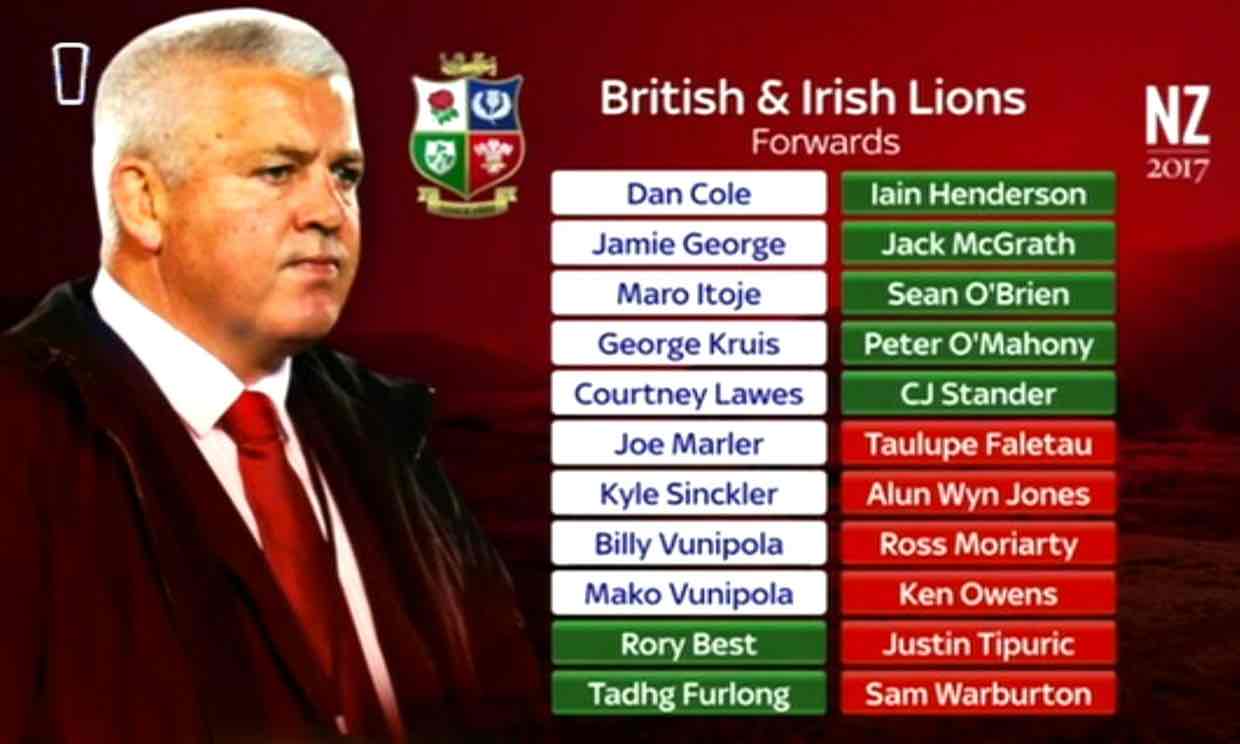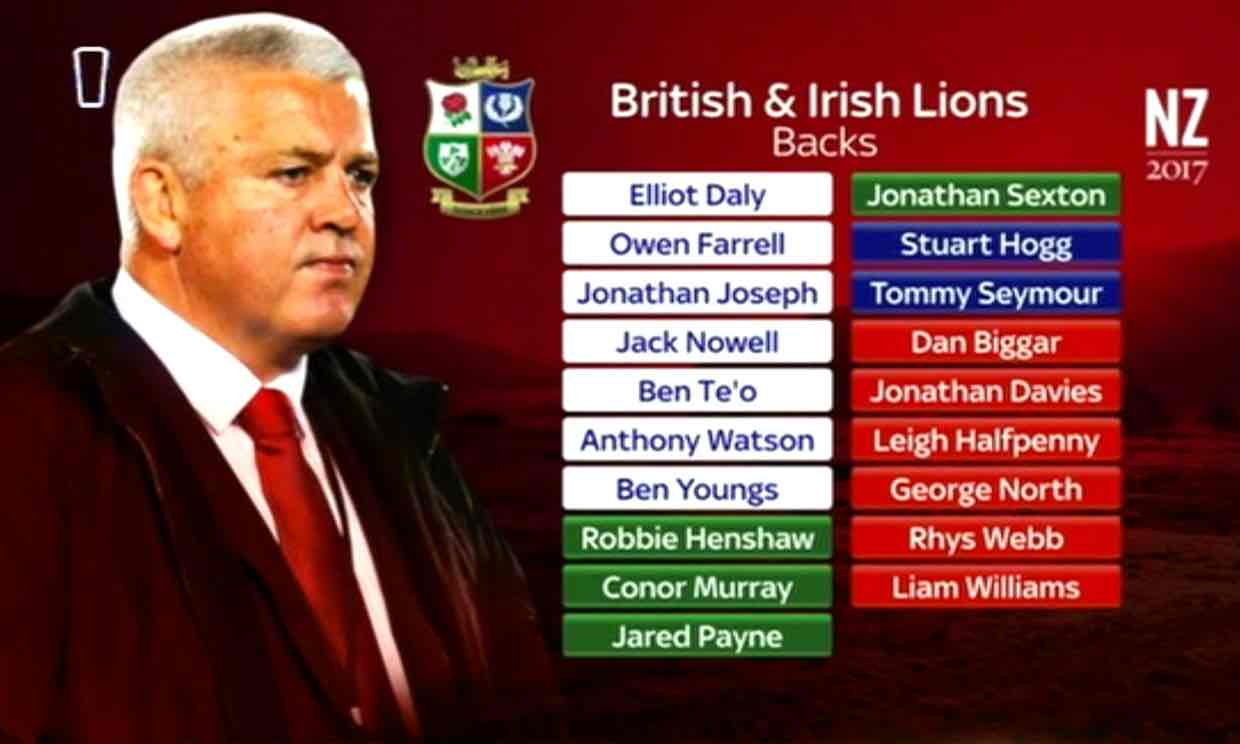 Cheika Chats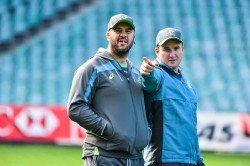 Michael Cheika has chatted to Fox Sports or something or other, and this is what he had to say:
"Tyrel Lomax was there," Cheika said. 'Tyrel Lomax' is the 20-year-old Rebels prop, son of Canberra Raider John Lomax, and 'there' was the 49-man Wallaby camp that Cheika had going on in Canberra over the long weekend.
"He's only had a couple of [Super Rugby] games but we see the potential."
Lomax wasn't the only prospect there, with Izack Rodda, Duncan Paia'aua, Ned Hanigan, Sef Fa'agase, Jake Gordon, and Richard Hardwick also there.
"Richard Hardwick, I've really been impressed with his form, so I think he could be crossing over into the other zone, a good character too," Cheika said.
"I think it was really positive that they were there. We're making a concerted effort with that group of players, so we can make a contest with the other group of players.
"And push, get our top players playing well, and get our young players coming through and all that squeezes out the best.
"Maybe we haven't focused enough on those guys in the past to come up and compete. Of that 48 there were 35 or so that we're looking at for June, and then maybe another 10 to 12 that are [future prospects]."
When asked about the prospects of the Wallabies, particularly against the ABs, this year, Cheika had this to say:
"We understand why people would be feeling like that but we've got a certain way we're going to play in the jersey this year," Cheika said.
"We toyed around with a couple of things last year in what we looked at, and tested a few things, and we're very clear on how we want to play and the cause we want to play for.
"We started instilling that in our players, just putting it in their minds now. We went around to everyone at the start of the year about that, and we reinforced it now because maybe some of the points we made haven't been picked up on by the Wallaby group of players.
"That doesn't mean you then jettison those ideas, because that's what we do too much of. I'm not letting this go lads, this is what we're doing, this is how we've got to perform on the field and these are the things we're looking for. I'm just not going to let it go, I'm never going to let it go until we play like that.
"I don't want to say too much about that stuff because it happens on the field, we've got to show it on the field when we play."
Guts & Passion. Got it.
Coleman On Hold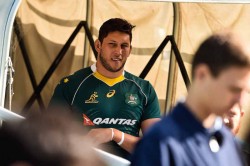 Despite having overcome his seven week long calf injury, locking superstar Adam Coleman won't be back for the Force this weekend in their game against the Chefs. Instead, his first game back will be against the Lions next round.
"I think the Chiefs game was an optimistic milestone, it was kind of a big target for us and he's very close (to playing)," coach Dave Wessels said, reports rugby.com.au.
"We don't want to play him for the sake of it and risk losing him again. It's better to go one more week and have him for the rest of the season.
"He really cares about the team and he's a very competitive guy and I think more than anything wanted to play, he wanted to have the opportunity to play against Brodie Retallick."
While he was chatting about Coleman, who was part of the Wallabies camp last weekend, Wessels bigged him up.
"He doesn't actually realise how good he can be, he can be a really world class player and I'm excited about the next 18 months to get him to that point," he said.
Meanwhile, the Force have signed Randwick's Mitch Short as cover for backup Michael Ruru, who's gone and strained his ankle. Ian Prior is expected to start, with Short on the bench.
Je Ne Box Kick Rien
The Waratahs are set to judo chop the box kick out of their repertoire. Yep, you heard that right!
"We have had the bye week to really reflect on where we are going wrong on that stuff. We have tweaked a few things, particularly our kicking strategy," Daryl Gibson told the Daily Telegraph.
"We have been victims of not controlling those situations and putting ourselves under pressure defensively.
"Early against the Hurricanes (we were) down 21 points and a lot of that was because of the box kicking situation, where we weren't getting a contest and not getting a good spread defensive line and putting ourselves under that pressure.
"So we have shelved the box kick for a while. We will put that in the back pocket and try something else."
No word yet on whether Mack the Mason will shelve his chip kick.
As announced yesterday, the Tahs have named their squad for the Kings game. With Andrew Kellaway (fractured throat bone – no, really) out for up to 6 weeks, there's been yet another backline rejig.
Israel Folau is back at fullback, while Rob Horne returns from injury to the 13 jersey. The Nard, whose head has probably been bubble wrapped all week, is playing at flyhalf again.
Oh yeah, and Dean Mumm's been dropped to the bench. Dave McDuling is gonna take his place.