Well thank God that weekend's over. Even Mother's Day couldn't make up for some of the rubbish we were served up. This year we vowed to find diamonds in the coal that is Australian Rugby, but we kept digging and digging and came up with squat. So this week we dig up the good, bad and ugly, daydream about Scott Fardy, check the pressure cooker we have created for ourselves, get Karma Chameleon stuck in our heads and discuss the merits of being popular.
The Good, The Bad and The Ugly
The Good – It was good to finally see the Sunwolves put together a classy performance and run rampant over the opposition. They scored some lovely tries and just totally outclassed the opposition and were pretty handy in defence too, making 150 out of 171 tackles.
The Bad – It was an Australian team that the Sunwolves finally beat slaughtered.
The Ugly – The Report Card
Yep. This week the Report Card is the ugly part of the Good, Bad and Ugly. I'm starting to get a bit sick of writing the same stuff every week!!
Reds D- Originally I was going to give the Reds a higher grade because of the number of tries they scored themselves compared to the opposition. But then I remembered that the opposition was the Sunwolves. Their discipline let them down – big time! The Sunwolves showed they were more than happy to go for goal, and with a kicker the standard of Parker they were sure to punish the Reds for any infractions close to being within kicking range. Their defence was average, missing 23 out of their 88 tackle attempts and they were just unable to match the Sunwolves in most aspects of the game.
Waratahs C- This was a tough one. At the 30-minute mark of the game they were getting an A+. They completely outclassed the Crusaders in that period, scoring 29 quick points through some very good tries. Their defence was tight and the Crusaders barely had enough of the ball to string a few phases together, and when they did it usually ended in a knock on. But then things changed. The Waratahs fell off some tackles (the stat of 25 defenders beaten by the Crusaders points to some defensive lapses) gave away some penalties (17 is a season high for them) and their level of play dropped. 29 points is a very big lead to let slip. If just one thing had been different they would have won – Foley missed two crucial penalties, either of which would have handed them the win.
Brumbies D- It's a bit of a broken record for the Brumbies. Pointless kicking, no options and silly errors. They looked good in the first half but once things started to go the way of the Rebels it's as though the Brumbies just had no plan B. They continually kicked the ball directly to the Rebels who had little work to do to get through the defence. This game showed why they are the worst team in Australia at the moment.
Rebels C Yes they won, against a very poor Brumbies team. Once the Rebels got some momentum in the second half it was clear the Brumbies were not going to be able to stay with them. The Rebels didn't really do anything too special, they were just better than the Brumbies. They ran double the metres and kicked about half as much. Those two things right there were the difference in the game.
Force B It's hard to really judge just how well they are going given the opposition, but the Force are really stepping up. They have a new coach, a mixed group of players who,. like I said last week, have had limited time together, and they are playing some pretty entertaining rugby. With lots of tries on the board they are starting to put together some good combinations.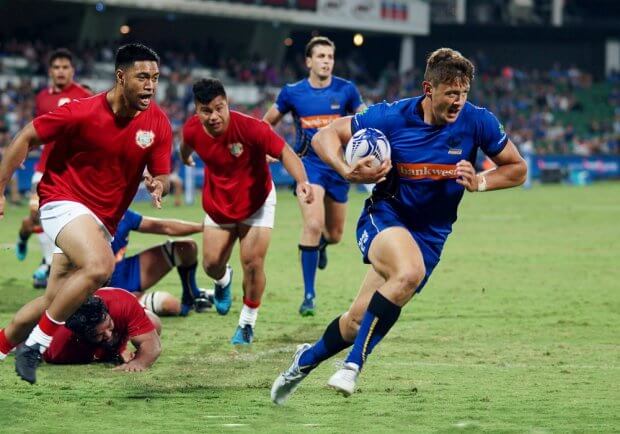 Champions Cup
Over the weekend we saw the final of the Champions Cup played out between Racing 92 and Leinster. For the first time the final was contested outside of one of the Six Nations countries, being played in Bilbao, Spain. Apparently this was done in an effort to expand Rugby across Europe.
While it wasn't a high scoring affair, it was a tight match with some tough play and big hits. Racing took a couple of big blows early, firstly when Dan Carter was ruled out, then around 3 minutes into the match when Pat Lambie left the field with a knee injury (thus showing how important it is to have a quality back up flyhalf in the team!).
For me, the worst part about watching this final was seeing Scott Fardy, not only playing in fantastic form but watching his interactions with the referee, showing what a great leader he could have been for Australia. I know many people have lamented on what a big loss he was to Aussie rugby, but during matches like this I think it becomes even more apparent.
But I digress. The Champions Cup final wasn't what I would call a wonderful spectacle, in fact the highlights reel (below) is actually quite dull, but it was still an entertaining match to watch. Racing took the lead early with a couple of penalties, and it wasn't until the 79th minute that Leinster passed them on the scoreboard. Backup, backup number 10, Remi Tales attempted a last-minute drop goal to level the match again and push it to extra time, but hooked the kick sending it wide and handing the Championship to Leinster.
Baked before it's put in the oven!
We have to win the Beldisloe; we have to beat the All Blacks; don't let the ball bounce the wrong way; we only have a 30 point lead; we need to be more physical; we need to be fitter; we need to be smarter; we need to do it better; we need to be better. If only that bounce of the ball; if only the ref called that; if only we had done that; if only they hadn't got that; if only………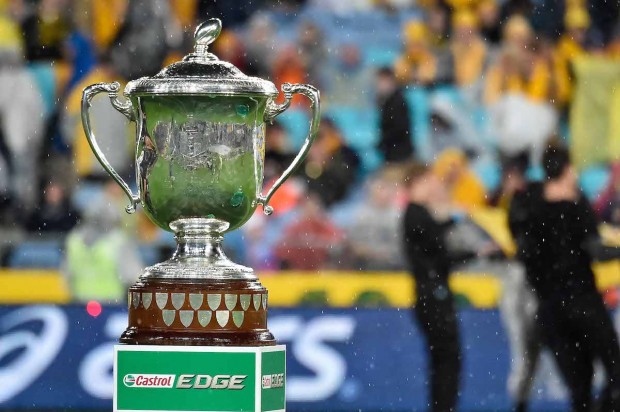 At some point when you take a step back you have to ask the question are we all holding on a little bit too tightly, too wound up, on the edge, a little too desperate perhaps? Have we played and lost the games in our minds before our teams take the field?
Take some time to think about it. Think of that list above and what expectations we are putting on our players and what we as supporters are expecting? Let's be realistic about this, can we actually change overnight or from one weekend to the next? If we did what about the following week?
Confidence, belief and success are all bed fellows. But Aussie rugby is struggling to get into any bed; and those beds we can get into are already self-soiled.
Over the weekend it was another demonstration of where the mental state of Aussie rugby showed where the key flaws lay.
Once the ball bounces the wrong way, the call goes against us or is missed and the momentum shifts away from us we implode. We get panicky and overplay and then the penalties and stupidity start. How many times have we seen our side bleed large amounts of points? How many times do we only show up for a portion of the game? How many times do we see our sides ill prepared to deal with the opposition? How many times does it come down to who plays the least poor?  
One thing that can't be denied is that whether you believe it to be an all-powerful super being, the universe or the Rugby Gods, it's an amazing coincidence that these bounces of the ball, refereeing issues, stupid decision and behaviours all seem to be being imparted exclusively on Aussie rugby and its Super Rugby players. 
Culture Club
Now I know we all want to point our finger at either the all-powerful super being, the universe or the Rugby Gods but it's really a long bow to be drawing. But the harsh reality is it's our players who are getting panicky, overplaying and giving away penalties and generally making stupid decisions.
Four years ago, I remember that most of the same players that are at the centre of the mental issues today were also the same players that featured in the Wallabies set up that was (and is still) struggling to perform for many of the same reasons. In the last 2 years we have brought some new blood into that same Wallabies set up and they now feature in the same mental issues both at Super Rugby level and in the Wallabies.
These issues continue to repeat and when we are looking at the "who" the names are very familiar. Why are Wallaby captained teams struggling with decision making, leadership and discipline? Why are many of the Wallaby players responsible for these errors. If not Wallaby players it's the experienced Super Rugby ones. It's unsurprising that the new blood is making poor decisions with the examples they have to follow and the leadership and culture they are exposed to.
There comes a point where we need to realise that we have been incessantly fighting to fix Aussie rugby by reconstructing it using the same parts, pieces and tools for years. This dog is not going to learn new tricks. It's that simple.
And why?
Well the dog's trainers don't know any new tricks for starters. Our coaching ranks are really poor and devoid of new ideas. Look at our teams and it's hard to envisage them beating Kiwi teams unless everything goes our way and then it will be a one off. There's also the usual "inbreeding" happening. We are certainly not breeding out the issues, rather making sure we keep the bloodlines pure even with the hereditary issues.
But how can that change with such positive progressive thinking leading the way? Reduce the footprint, smaller stadiums for smaller crowds. It's a defeatist attitude right off the bat from the top.
There is a point where we need to ask the hard question about real change for the sake of the game and its future. We need new. Not the old being used to try and create the new, but real new.
It will be hard to accept but Rugby needs a significant cultural shift.
Popularity is overrated
You watch this rubbish? Why?
It's not a game for the people. The MST's are pretty passionate when it comes to our Rugby especially the Brumbies. Each Brumbies home game we are the horrible selfish parents who drag our children to the games rain, (snow) or shine. So far, our children have missed two games collectively in the six years we have had them. On Saturday Mr Six was at the game and was struggling with his focus and interest. He was bored and getting over it. It was boring! And in his defence, it was. It was slow, with so many re-sets and stoppages. It was painful and unentertaining. So how do we keep people engaged in this, especially the younger generation?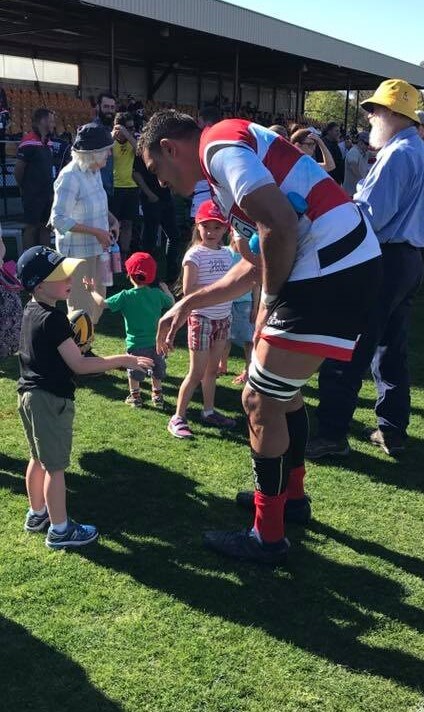 I stupidly watch this rubbish because of the love for the game. But it's HARD!
When I do I can't help but wonder what SANZAAR are trying to achieve? The draw is really poor and does little for Aussie rugby or to make viewing other games easy. I know it's only a professional multinational competition, but maybe making teams wear home and away strips so they don't clash is asking too much. Neutral referees; I would be happy with competent ones for starters but alas even using a TMO and all the technology that goes with it we still miss all the things I can see on my TV so I will lower my expectation to anybody who can blow a whistle occasionally. Must just be my TV that shows all the infringements.
But let's get closer to home. Does Rugby Australia or your team really care what you think or say? So, there were just over 5000 at the Brumbies game. Cold weather and and old stadium is just a distraction. The reality is the Rebels don't draw a crowd. Many have a disdain for the "bought" team. I will confess I do as well. I do want Aussie Rugby to be successful but the Rebels I really have mixed feelings about. So, with the game being hard to watch add in an unpopular team and you will always get low numbers.
But with your team do you have a voice. Does it count?
I get at times boards will make unpopular decisions for the betterment of the game but Rugby seem to make the decisions due to arrogance or ignorance.
How often do we all talk about needing real change? How often do we say this Super Rugby concept is dead?
I didn't want less Rugby but RA cut a team. Now the Force are showing that there is life in the game and that game isn't even the "top flight" Super Rugby.
"Please not that coach." Such a familiar call yet it happens again and again and as the supporters walk away what happens. Nothing. But does the game or do the clubs learn. Look at the Reds membership decline. But no, we stupidly don't learn.
When distilled down Rugby, like all sports, is about popularity. Unless you, me and lot of other people like it its dead in the water.
It's not that hard to understand. Can't change the rules? Well that excuse is now dead compliments of Twiggy ball.
Even the Kiwis were smart enough to get the help they needed from the enemy to improve and change and not even from a Rugby bloke. Thanks Mick for helping them.
Crowds are down ratings are down. But its ok as RA will just keep ploughing on.
Who cares about being popular? It not like its important.