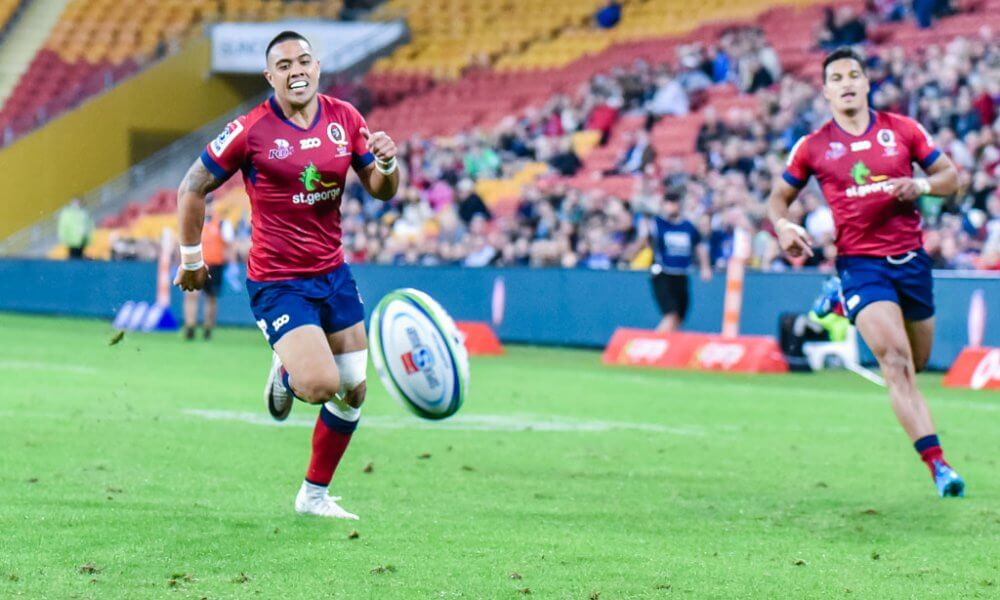 Welcome to a bit of a cheerier Top 5. Yep, this week I'm in a good mood, and not just because it was a public holiday in Canberra yesterday. But I'm feeling more positive about things. On the weekend we saw some good rugby. Some surprisingly good rugby actually. Here's hoping it continues! So this week we delve into the good bad and ugly, give out what I believe are the best grades of the season so far, talk stats, continue to give the nipple more press than it has had since Janet Jackson performed at the Superbowl, visit our friends over in Europe and check out some highlights. Have a great Tuesday!
The Good, Bad and The Ugly
Good – All of the Australian teams were actually competitive this weekend, with the Burmbies even getting an unexpected away win in South Africa. All teams played some good rugby, which is an encouraging sign heading into the Test window.
Bad – Our kicking. If we ever need an example of what good kicking in a game should look like, look no further than Damien McKenzie in the Chiefs win over the Tahs. His kicking during play was superb, putting the Tahs under pressure close to their line on numerous occasions. The Tahs on the other hand, kicked it out on the full, returned with pointless kicks direct to the opposition and put very little pressure on the Chiefs through their kicking. The Reds were in a similar boat, poor kicking potentially cost them the game. When scores are tied with just minutes left, kicking the ball to the Highlanders is never a good option.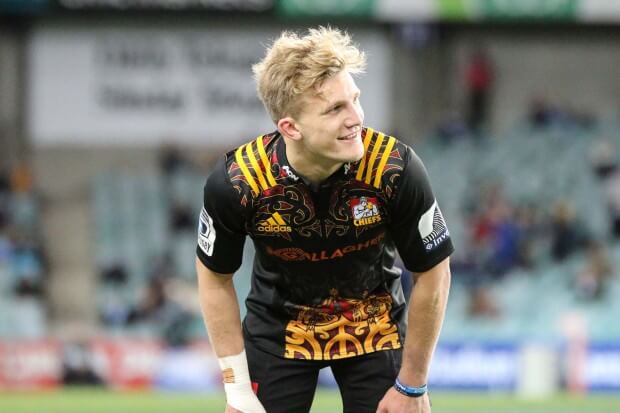 Ugly – Discipline. There are a lot of dumb moments that could have potentially cost Australian teams over the course of the season, and this round was no different. Diving into the ruck to clean out, but forgetting that you need to use arms, lazy runners taking their time to get back on side and interfering with play … and then there are the cards. Whether you agree with the red card to Folau Faingaa or not (personally I think it was the softest red card I have ever seen, the guy who tapped him in the face three times prior to the "headbut" used more force than Fiangaa did), it was a pretty dumb thing for him to do. Discipline has cost our teams in the past, look no further than last weekend against the Lions, and is something all teams need to improve.
Report Card
Rebels B- The Rebels got a decent win against a Sunwolves side who were missing their representative players (and head coach). Although they had a big winning margin, it wasn't until the second half when they really pulled away, and two of their tries were scored while the Sunwolves had a man in the bin. They had their moments in attack where they looked very good and their defence was fairly good, although the Sunwolves still found their way past 20 defenders, so the Rebels will need to tighten up against the Blues next week.
Waratahs C They put up a good effort against a tough Chiefs side, but were ultimately outplayed, particularly in the kicking battle. They looked good in attack, but players like Naiyaravoro would have been better off taking the tackle a couple of times rather than attempting some miracle offloads which ended in turnovers. Also their defence let them down a bit, missing nearly a quarter of their tackles which is never going to make things easy against a team like the Chiefs.
Reds C+ The Reds put in another great effort against a kiwi team, only to be pipped at the post. To be honest they only really have themselves to blame, handing the ball back to the Highlanders in the last minutes of the game through poor kicking just wasn't smart football. Their tackling and scrums were the highlights of the match, it was great to see a kiwi scrum being driven backwards.
Brumbies B+ Where has that performance been all year? It was far from perfect, discipline was again an issue for the Brumbies, but they coped with it much better this week. Their maul defence was outstanding, halting the Bulls on a number of occasions. They held on to the ball when it counted, funny how when they don't put in silly kicks they end up scoring tries. There was some great attack from Tom Banks, who had little difficulty in breaking multiple tackles. Hopefully they can keep this style of play up.
Check the Stats
After what was a fairly positive round, we thought we'd check out the stats to see if anything stood out.

Well so far we can see that all of the Aussie teams are running, a lot. Does this mean we are attacking more? The Rebels had a few clean breaks which helped their run metres and the Brumbies were able to go length of the field more than once without losing possession. Are our handling skills on the up?
The territory and possession stats are interesting to look at, especially for the Reds and Brumbies. The Reds dominated both areas in the first half but fell off both in the second, where we saw them kick more often. The Brumbies numbers are particularly interesting, they had less possession and hardly any territory in the first half, yet completely dominated the second half. For the last 18 or so minutes of the game the Brumbies were down a player, but they managed to maintain possession and territory for most of that period, shutting the Bulls out. Have they finally learnt to play smarter rugby?

It looks like most teams lifted their tackle rate, it felt like the Brumbies were defending a lot in the first half so I was surprised to see such low numbers. But having 74% possession in the second half, I guess they didn't need to tackle as much. 3 out of the 4 teams committed 10 or more penalties which, in my opinion, is too high. The Waratahs' discipline was very good, though they conceded the most turnovers, against teams like the Chiefs that usually doesn't end well.
We'll check in on the stats again after the break and look at how teams are faring over the whole season.
#FREETHENIPPLE (or not)
Yes, I know this has been discussed a LOT since it was first put out there on Saturday. There have been jokes a-plenty, many of them from rugby players. But I think it deserves a little more air time, purely because of what a ridiculous idea it is.
Now to be clear, I am all for making the game safer. High contact needs to be cut out and heads need to be protected. But is this the correct way to go about it?
Law 9.13 The acceptable height of the tackle is reduced from the line of shoulders to below the nipple line.
The law will now read: A player must not tackle an opponent early, late or dangerously. Dangerous tackling includes, but is not limited to, tackling or attempting to tackle an opponent above the nipple line even if the tackle starts below the nipple line.
It may just be a trial law during the trophy competition at the U20's, but lets take a look at the potential fallout from this law. Firstly there's the obvious issue of everyone's bodies being different. Nipples are not something that everyone has exactly 20cm below the line of the shoulder. It is a point on the body that cannot actually be seen by the referee. So how can they accurately officiate it without a fair amount of assumption? The "nipple line" is a very specific term, it doesn't say "mid chest" it doesn't say "below the shoulders" it says specifically the "nipple line". If a player is done for a high tackle can he request proof that he went above the nipple line? I don't imagine players would like to be carded for a referees assumption about where an opposition players body part is located.
Now that brings me to my second, and main point. I'm a female. Would this law apply to me as well? What about my daughter when she is old enough to play? Anyone who knows anything about women knows that many things can influence the position of the nipples. Different sizes, different supportive garments etc. So does the tackler need to consider that for every player they are going to tackle? Can I alter where players are permitted to tackle me simply by wearing a different bra (ooooh, now we're getting into uncomfortable territory discussing women's undergarments!)?
How many young girls hearing about this rule will be comfortable with the referee and other players being so focussed on where their nipples are? I remember quite well what it was like being a 13-year-old girl, things were awkward enough as it is. But imagine being that self-conscious young teenager playing a sport that has a rule regarding your nipples. Imagine a male coach trying to instruct his under 15 girls team how to tackle. Imagine being a mother or father to an under 15's girl and hearing the coach talk about nipples with them. Remember the wording, as it is written, specifies the "nipple line".
See how we've gone from it being funny, a bit of a joke when talking about the guys but it becomes a bit weird and creepy when talking about girls rugby?
It is just a trial law, in an under 20's male competition, I know. So all of this is hypothetical. But the potential consequences from such a law worded the way it is could actually be damaging to the game.
European Holiday
The Aviva Premiership and Pro 14 competitions came to a close over the weekend in fantastic fashion.
Saracens have been crowned Aviva Champions after defeating Exeter Chiefs 27-10. In what was a fairly one sided match, Saracens put on an outstanding performance to completely shut Exeter out of the match. Their big names (the Vunipola brothers, Maro Itoje and Owen Farrell) all played better than they had in weeks, hitting form at the right time.
Over in Dublin, Leinster completed the double. After winning the Champions Cup just 2 weeks ago, they defeated Scarlets 40-32. The score line flatters Scarlets a bit, with 2 of their 4 tries being scored after the 79th minute when Leinster had probably already turned to thoughts of celebrations. Ex Crusaders player Johnny McNicholl starred for Scarlets scoring 3 of their 4 tries, while ex Chiefs player James Lowe was a stand out for Leinster.
(Those things he's holding are called trophies. You get them when you win things. Fards likes winning things!)
Meanwhile, in France the finalists of the Top 14 competition have been decided, and again we will likely see some Aussies in the mix. Montpellier, with a host of international players, easily defeated Lyon 40-14 to become the first team through to the final. In the other semi, Castre defeated Racing 92, 19-14. In the final, keep an eye out for ex Brumbies players Jesse Mogg and Joe Tomane for Montpellier and ex Force player Steve Mafi for castre. Other players to watch include the who's who of the old Tri Nations – Aaron Cruden, Bismarck and Jannie du Plessis, Nemani Nadolo, Ruan Pienaar, Frans Steyn, all playing for Montellier. While Castre doesn't have as many familiar names, they will still be a serious threat come the final.
The final will be played 4:45 am (AEST) Sunday June 3. The game is being shown on Eurosport.
There was one other international played over the weekend … sort of. In what will come as welcome news to many, Eddie Jones' England suffered from a fairly hefty defeat, at the hands of the Barbarians. Playing at Twickenham, the Barbarians put on a spectacular display of rugby, beating England 63-45. While it wasn't a full strength English side due to the final of the Aviva being played, there were still a lot of regular English players in the side. But they were no match for the BaaBaas team which, with little time together to train, managed to run in 9 tries to 6. It was a thoroughly entertaining match with some simply beautiful rugby on display.
So…erm…It happened again

#rugby #rugbyunited #ENGvBAR pic.twitter.com/lmR0PPr5FB

— Barbarian FC (@Barbarian_FC) May 24, 2018
Highlights
Yes, after a weekend of some fairly good rugby the bonus section of the Top 5 has finally made an appearance again. My personal pick for highlight of the week (and yes I am showing a little of my bias here) is the try to Tom Banks in the 71st minute of the match against the Bulls. Length of the field, breaking tackles – it  had it all.