The man who knows all things rugby in Queensland, Jim Tucker, Broke the news yesterday that Brad Thorn and Quade Cooper had had an 'honest conversation'. Honest conversations with coaches are never a good thing and word is Quade is not training with the Reds anymore. There has been no official word from the Queensland Rugby Union yet, but Jim rarely gets things wrong. The reaction from the fans has covered the entire gamut of emotions from 'OH MY FUCKING GOD ARE YOU FUCKING CRAZY' to 'yawn, Quade is so 2011'.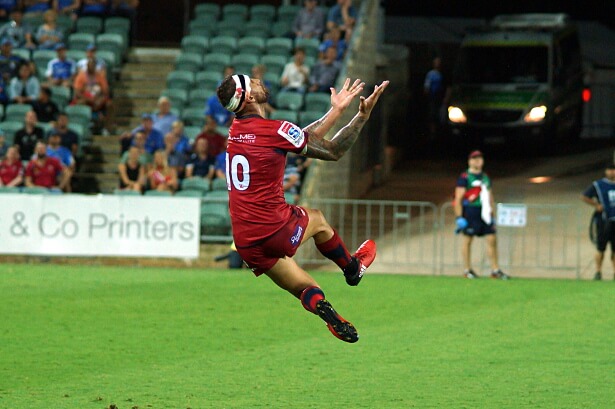 My reaction was 'What!'…Then nothing. Players, coaches and staff have been coming and going so often at Ballymore they're putting in a revolving door. After a while, you just get used to watching the rocket disintegrate on the launch pad and you stop watching. But I guess when you think about this it's bigger than any of them. Quade was the player Queensland built their 2011 Super Rugby around and was going to be that once in a lifetime player who the Reds and Australia would cherish. And then things started to go wrong. First coaching changes at the Reds forced many top line players out, then a major knee injury robbed him of his pace and much of his step and he was unwilling or unable to fix his defensive frailties.
But when Brad Thorn unexpectedly got the top job at the Reds, that revolving door again, I thought now is Quade's chance. If anyone can get things fixed it would be Thorn. Quade had tweeted that his leg finally felt as strong as it did before the injury. And if Thorn could run Cooper through the now infamous 'Game of Thorns' defensive drills just maybe… Maybe Quade could come out the other side a better player. Yet another rocket exploding on the launch pad?
Quade still has two years to go on a massive pay deal with the QRU and the ARU and could easily stick around and become the highest paid Brisbane Premier Rugby player of all time hoping that Brad Thorn might come a calling. Or he can look for a good deal overseas. With the glut of players on the market, it would be hard to get another contract in Australia.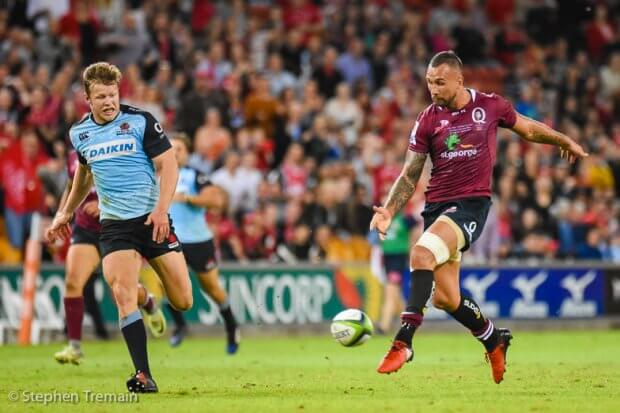 I'm gonna just come out and say it: Quade still has something to offer the Reds and Australian Rugby. But we need a player who will put his body on the line in defence. His game has to progress. It seems the days of flyhalves dominating the way teams plays are over and a more team orientated system, where everyone contributes to the playmaking role, has taken over.
What do you think? Should Quade have been demoted? Can he make it back? Is there still something that he has to offer?