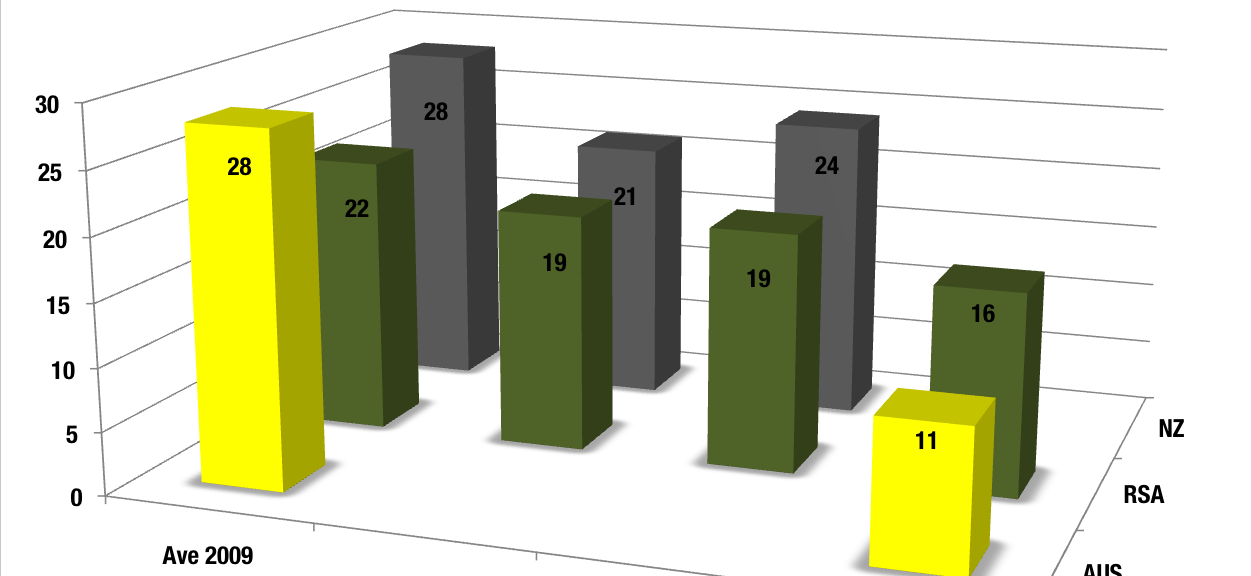 For the past few weeks we've heard relentlessly how the All Blacks have "re-invented" running rugby (unless a Queenslander's involved in which case it was the Reds they copied it from). This, apparently, is the reason they beat the Saffas so well, and the Wallabies just copied the ABs for their win last week.
Having watched all these games, something about this line of thinking hasn't sat right, and a quick look at the stats seems to agree; it's bullshit.
The first part of the myth is that the All Blacks haven't been kicking possession away, whereas the Boks were. Check out the number of kicks from each of the Tri-Nations matches so far, and compare them against last years' kick-a-thon.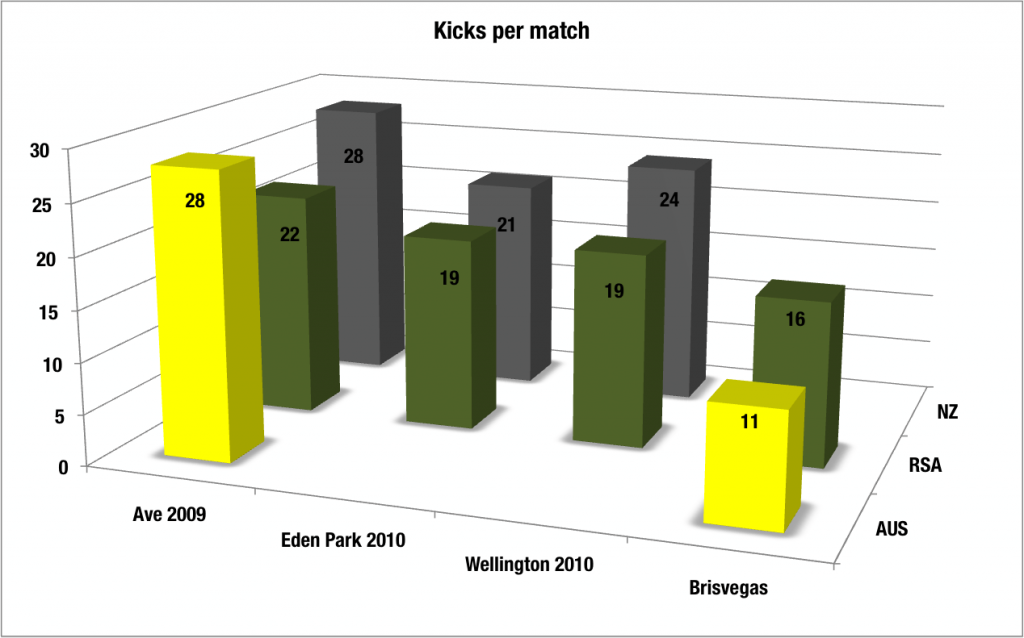 You'll notice that of all three teams, it's the All Blacks that have been kicking the most. But is this a fair measure? If the ABs have been retaining so much ball, surely they would kick more overall, even if they were kicking at a lower rate (this is why the average South African kick rate in 2009 was lower, they never had the ball so overall kicked less, although at a higher rate).
So to check this, I divided the number rucks/mauls (a measure of ball in hand possession) by the number of kicks across the three Tri-Nations games so far, and here is what you get.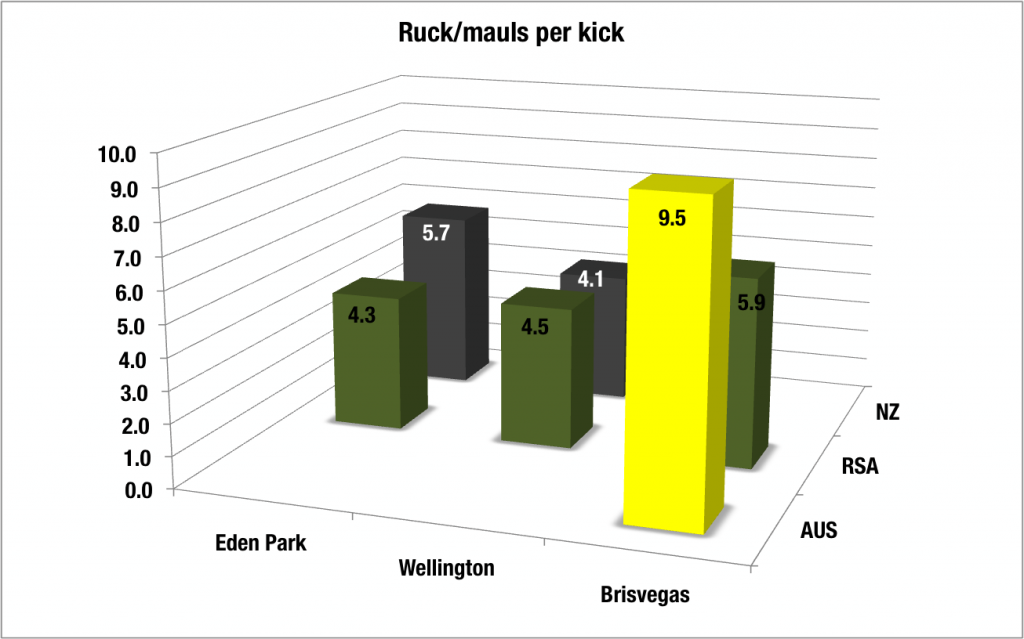 What these numbers show is that there is only one team that has demonstrably played a ball in hand strategy, and that is the Wallabies. I find this fascinating and important, because for the last few days I've been puzzling over what game plan the Wallabies should/will take into tomorrow's game in Melbourne.
The numbers confirm what I suspected – the All Blacks aren't playing a new brand of football, they're playing their traditional one, just very well. It also says to me that with the new ruck interpretations (if refereed), there is opportunity for the Wallabies, as it suits our style of play.
Think of the most famous recent victories over New Zealand; the 2003 RWC semi-final, or in Melbourne 2007. In both of these games the Wallabies treasured possession and by starving the All Blacks together with an aggressive defence, applied a pressure the Kiwi's couldn't live with. Mistakes, penalties, yellow cards and tries all followed.  Such a game plan couldn't work in the last years, as it was always too easy to disrupt possession, and even turn it into points. Not anymore.
So, going into Saturday's game, I'll be fascinated to see what the Wallabies do, as I believe the strategic opportunity is there. The question is, have the we the team to take the advantage?