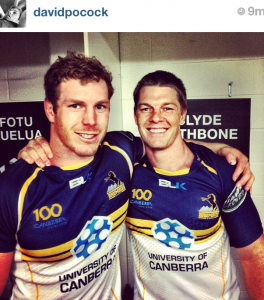 On 9 March 2013 tragedy struck these Social Pages. David Pocock's knee injury not only ended his season, it also ended my dream – nay, our dream, Social Pagers – that in 2013 I would see the lids-off version of this photo.
I think we were all relieved, though, that the Brumbies' commitment to equine culture didn't extend to his on-field treatment, because no one likes to see screens brought out onto paddocks.
But I was inconsolable; I couldn't write, I couldn't sleep, I could barely eat. Initially I listened to a lot of Alanis Morissette (while I was in the 'anger' phase of grief), then I moved to Celine Dion (for the depression phase). But eventually I reached acceptance and hope that I would find another. Hello, Clyde…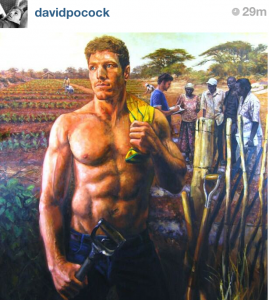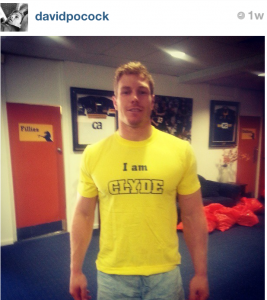 I like to think that our injured Social Pages Soldier posted this to help me move through the latter stages of grieving. And I just know he'd be happy that I've transferred my (admittedly fervent and borderline disturbing) affections onto Clyde.
Uncomfortable joking aside, if you are to follow one new Brumby on Twitter, make it Clyde Rathbone (@ClydeRathbone). The guy posts some of the most interesting links on his feed, and his responses to people are always thoughtful and considered.
---
 Brumbies in the Motherland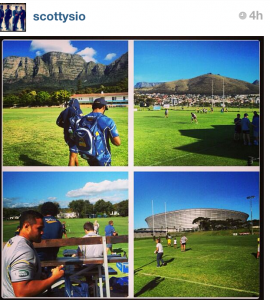 The Brumbies went home to South Africa and apparently they played some rugby. Usually this means posting some spectacular backdrops to training fields.
Thanks Scott Sio for this one.
Mark Swanepoel earned his first Brumby cap*.
*I'm a little disappointed the Brumbies don't keep with the equine nomenclature and refer to it as a bridle, but I do understand that Brumbies are notoriously difficult to bridle. I've seen The Man From Snowy River.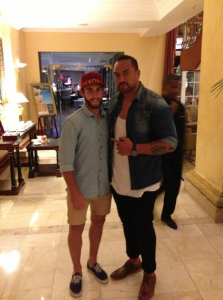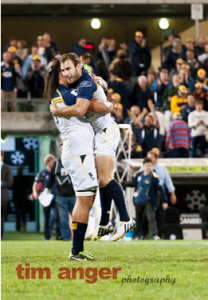 And big Fotu Auelua made a local kid's day when he took a photo with him.
It's these moments that really stay with little kids.

The best part is that Fotu then brought him on-field as the mascot! Talk about dreams coming true!
---
 Pic of the bunch
There is just so much awesome in this collage from Nic White.
Thanks, Nic!