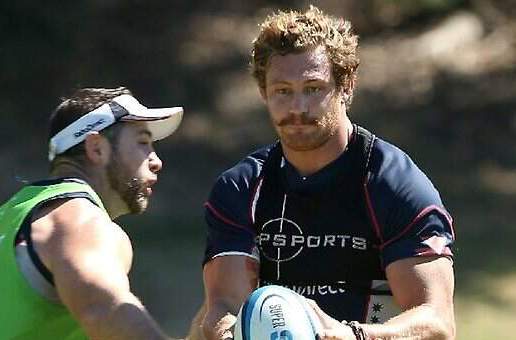 Here's our daily round-up of the hot news in rugby.
By the way, you can get these stories straight to your email inbox every morning by subscribing to our list via the link below.
---
Rebelswatch
A five-match losing streak, Beale suspended, Hill's job in jeopardy, talk of O'Connor going to the Brumbies… and now captain Gareth Delve is out with soreness for this weekend's match against the Force. Scott Higginbotham steps up to skipperhood.
Welsh tipped for Lions spots
Still in the home countries, the pundits are favouring the stars of Wales's Six Nations triumph for Lions selection. BBC Sport asked former internationals Jonathan Davies, Jeremy Guscott, Keith Wood, and Andy Nicol to name their first XVs — however, the only names the foursome agree on are Alun Wyn Jones, Adam Jones and Brian O'Driscoll. Also at the Beeb, Bryn Palmer put plenty of Welshmen in his recent Six Nations Team of the Tournament.