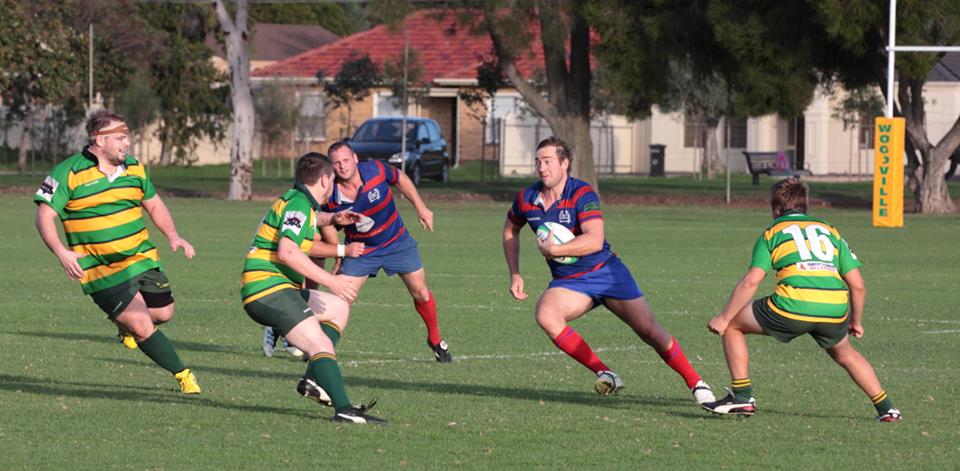 To all readers and supporters of rugby in SA. Unfortunately the report this week is going to be a bit of an abbreviated one. I was unable to attend any of the matches due to illness, and a lot of my sources were unable to provide me with any solid information for various reasons also. As such, rather than speculate on the games, I think it's better just to state the facts and look forward to next week. Hopefully I'll be able to do a short catch-up on each of the games next week. Thanks, Conor.
Also, a quick mention of good luck to the following players who will be representing the State at the ACT Provincial Championships next weekend:
Tom Price (vc) Woodville
Marty Van Eyk Onkaparinga
Thomas Hankey Burnside
Stevan Stanojevic Souths
Jack Campion Old Collegians
Dan Hartman Burnside
Ben Fiers Burnside
Jare Morrell Woodville
Dermot O'Rourke Brighton
Lincoln Ormsby Onkaparinga
Ratu Bola Niumataiwalu Souths
Rob Smedley (cpt) Old Collegians
Nathan Satala Brighton
Arni Kane Port Adelaide
Troy Doughty Onkaparinga
Jamie Aldred Onkaparinga
Bron Lett Adelaide University
Mark Cooper Barossa
Issac Nathan Onkaparinga
John Finnie Woodville
Matthew Love Burnside
Team Manager- Mark Dobson
Coach- Barry Cooper
Team Assistant- Richard Karpinski
Team Assistant- Helen Cooper
Head Coach Barry Cooper has done a fantastic job in selecting a very competitive team whilst dealing with a number of injuries and player unavailability. With the selection of players from both Adelaide University and the Barossa Rams along with a staff member from North Torrens it is fantastic to see that ten of the unions eleven senior clubs are represented in the team.
In A Statement From Rugby SA:
The last few years has been a difficult period for the senior representative program, especially since the Australian Rugby Shield finished in 2008. Due to cost issues in the last 6 months the men's state team has had to withdraw from both a trip to New Zealand and the Northern Territory.
Players have been invited to represent the South Australian State Side on a 'pay for play basis'. Whilst the most outstanding players were invited first it is not necessarily the best 23 players in the state at the time due to the side being player funded. When a senior representative program is fully funded the traditional 'Black Falcons' name will be re-adopted.
SA Rugby Union is very appreciative of the support shown by the ACT Brumbies at such short notice.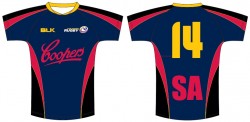 Onto the scores:
Round 6 – 31/05/2014
Match of the Week:
Onkaparinga 26 def Southern Suburbs 3
Burnside 24 def Brighton 10
Old Collegians 39 def Port Adelaide15
Woodville 20 def Barossa 0 (match forfeited)
Second Grade
Onkaparinga 19 def Adelaide University 12
Brighton 18  def Burnside 12
Old Collegians 75 def Port Adelaide 0
Woodville 15 def Elizabeth  10
Women's Premier Grade
Southern Suburbs 10 def Onkaparinga 5
Burnside (Bye)
Old Collegians (Bye)
Woodville (Bye)
Third Grade
Southern Suburbs 24 def Onkaparinga 12
Brighton 19 def Burnside 8
Old Collegians 74 def North Torrens 5
Adelaide University 25 def Barossa 10
Fourth Grade
Brighton 20 def Burnside 15
Old Collegians 39 def Port Adelaide/North Torrens 5
Elizabeth  43 def  Adelaide University 5
Onkaparinga Bye
Coopers Premier Grade Ladder

  Team

P

W

D

L

F

A

Df

BP 4t

BP <7p

Pts

Old Collegians

6

6

0

0

239

47

192

5

0

29

Burnside

6

5

0

1

174

81

93

4

1

25

Onkaparinga

6

4

0

2

139

124

15

3

0

19

Brighton

6

3

0

3

127

128

-1

3

1

16

Southern Suburbs

6

3

0

3

81

126

-45

2

0

14

Port Adelaide

6

2

0

4

127

198

-71

3

1

12

Woodville

6

1

0

5

101

164

-63

1

3

8

Barossa

6

0

0

6

0

120

-120

0

0

0
Next Round's Fixtures
Next Round:  Round 7 – 7/06/2014

Home Team

v

Away Team
Location
Time
Onkaparinga

v

Brighton
*Postponed*
3:20pm
Old Collegians

v

Burnside
Tregenza Oval /
3:20pm
Port Adelaide

v

Woodville
Riverside Oval / 1
3:20pm
Southern Suburbs

v

Barossa
Bye
Forfeit – Barossa withdrawn from Comp