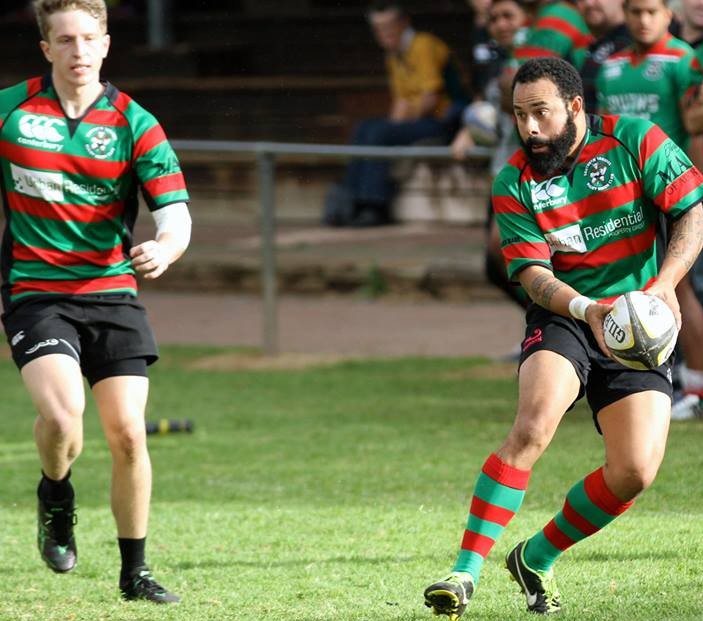 We've got all the action from round five of the Coopers Premier Grade right here, right now.
Round 5 – 24/05/2014
Match of the Week: Port Adelaide 27 def Brighton 25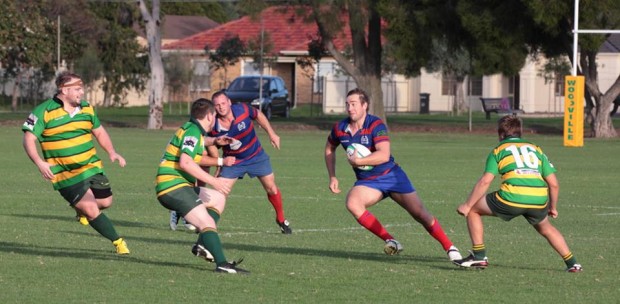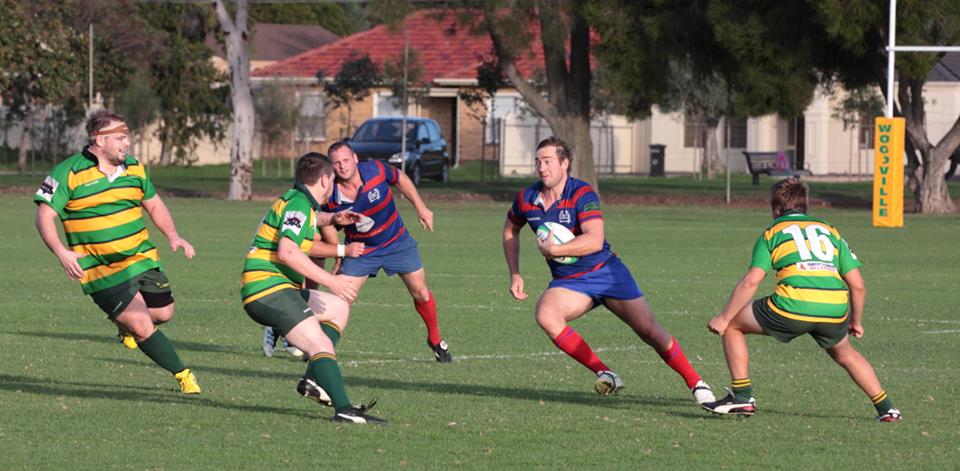 After just beating out Woodville last week by a mere 3 points, Brighton had to face a confident Port Adelaide team looking to make a push back into finals contention. The Tiger's run of close, competitive matches continued here, as an extremely tight, physical game ensued.
The game was played with plenty of force and on more than one occasion it threatened to boil over as the crowd fuelled the on-field drama. Brighton will be concerned by an off the ball incident that fractured the eye socket of fullback Paddy Fahy. This is currently being investigated by the SARU.
Both teams were very competitive upfront resulting in tries to forwards Anzio Louis and Ryan McConnell for Port and Logan Brown, Dan Naylor and Daniel Sulzmann for Brighton. In the backline, Ani Kane persistence for Port finally payed off with a vital try. Both flyhalfs Scott Dalgleish and Zach Douglas had strong games and showed excellent accuracy off the boot.
Best on ground for Port Adelaide must go to prop Aaron Cotton, who has been a revelation for the team since relocating from the Northern Territory.
Brighton's relative struggles this year must have people asking, has their quality of play changed or is it that the competition is finally catching up? This coming week Brighton will face a confident Burnside team who will look to win the game up front. Should Brighton capitalise out wide, and ask questions of Burnsides suspect midfield defense they may hit back in style.
For those of us who have followed first grade action over the last decade, we would certainly know to display caution when facing a wounded tiger. Will they bite back?
Other Matches
Old Collegians 50 def Woodville 3
After a heartbreaking final minute loss to Brighton last week, Woodville were looking to continue to build their season as they took on Old Colls at Gleneagles. Facing the undefeated leaders of the competition at this stage was never going to be an easy task. The matter was not helped by standout No10 Joe Smellie sitting out due to injury, along with primary ball runner Jay Morell, as a College outfit brimming with confidence started strong and never let up.
The Old Collegian backline was immense here, as demonstrated by the numerous tries scored out wide and through the centers. Lightning fast, strong and well organized, they have been playing some excellent rugby lately. Two tries each went to to centers Paddy Macklin and Delano Leen plus winger Chris Bartlett.  Liam McDonough and Rory Sheppard each scored one, with Rob Smedley rounding out the scoring with a number of conversions.
It was pretty grim day for the injury devastated Wasps, as they simply did not have the personnel handy to counter a rampant Old Colls team. Head Coach Vince Eli will be thankful for the upcoming bye and a chance to get some players back from injury.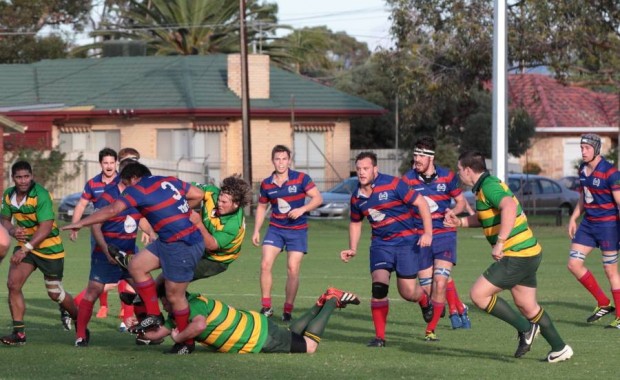 Burnside 22 def Southern Suburbs 6
Second place Burnisde took on Souths this week as they continue to chase Old Colls for that number one spot. There was no way Souths were going to give them an easy win here though, as they themselves look to make a push towards the top four before it gets out of reach. In a physical first half neither team was able to break free, scoring only a penalty each at half time. Souths Coach Tyronne Tepaiho had to deal with the last minute withdrawal of his starting centre combination due to illness, throwing the game plan into some disarray.
In the second it was a different story however, as Souths waivered while Burnside's superior fitness held them in good stead. It seemed like the physicality dropped off for Souths, who simply tired in the face of a consistently attacking Burnside. Strong running from Dan Hartman was a highlight, while ex Souths player Macca Heaney was excellent as well. Ultimately, Burnside put the game to bed thanks to a try scored off of a fantastic offload.
For Souths, Jayden Watene's kicking for field position was a highlight, as was the lightning fast runs of fullback Ratu Bola Niumataiwalu. Despite the loss, flanker George Tilley was impressive. Souths will be hoping that an injury to Matt Ramanumanu is not long term as his throwing at lineout time was sorely missed, as Souths simply could not rely on even winning their own lineouts. Souths will now be desperate for a win next week, as they seek to push Onkas out of the top four when the teams battle it out down at Baileys Reserve in what should be a belter. Clashes between Onkas and Souths are always entertaining, especially with South's coaches Tyronne Tepaiho and Fraser Watene being former Onkaparinga players.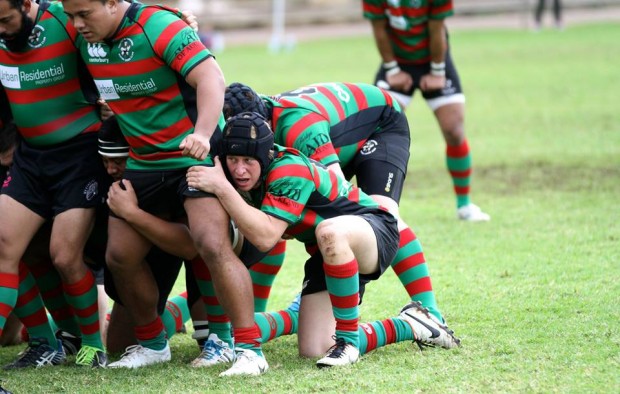 Onkaparinga 20 def Barossa 0
– Match forfeited –
Second Grade
Onkaparinga 41 def Elizabeth 0
Brighton 76 def Port Adelaide 12
Old Collegians 88 def Woodville 5
Adelaide University 27 def Burnside 8
Women's Premier Grade
Woodville 28 def Old Collegians 26
Southern Suburbs 100 def Burnside 0
Onkaparinga bye
Third Grade
Barossa 17 def Onkaparinga 7
Brighton 84 def North Torrens 0
Old Collegians 54 def Adelaide University 19
Southern Suburbs 52 def Burnside 10
Fourth Grade
Onkaparinga 22 def Elizabeth 12
Adelaide University 35 def Old Collegians 12
North Torrens/Port Adelaide def Brighton 12
Burnside bye
Ladder
Coopers Premier Grade
  Team

P

W

D

L

F

A

Df

BP 4t

BP <7p

Pts

Old Collegians

5

5

0

0

200

32

168

4

0

24

Burnside

5

4

0

1

150

71

79

4

1

21

Brighton

5

3

0

2

117

104

13

3

1

16

Onkaparinga

5

3

0

2

113

121

-8

2

0

14

Southern Suburbs

5

3

0

2

78

100

-22

2

0

14

Port Adelaide

5

2

0

3

112

159

-47

3

1

12

Woodville

5

0

0

5

81

164

-83

0

3

3

Barossa

5

0

0

5

0

100

-100

0

0

0
Next Round:  Round 6 – 31/05/2014
Home Team

v

Away Team
Location
Time
Brighton

v

Burnside
Brighton Oval /
3:20pm
Old Collegians

v

Port Adelaide
Tregenza Oval /
3:20pm
Woodville

v

Barossa
TBC
Forfeit – Barossa withdrawn from Comp
Southern Suburbs

v

Onkaparinga
Bailey Reserve / 1
3:20pm