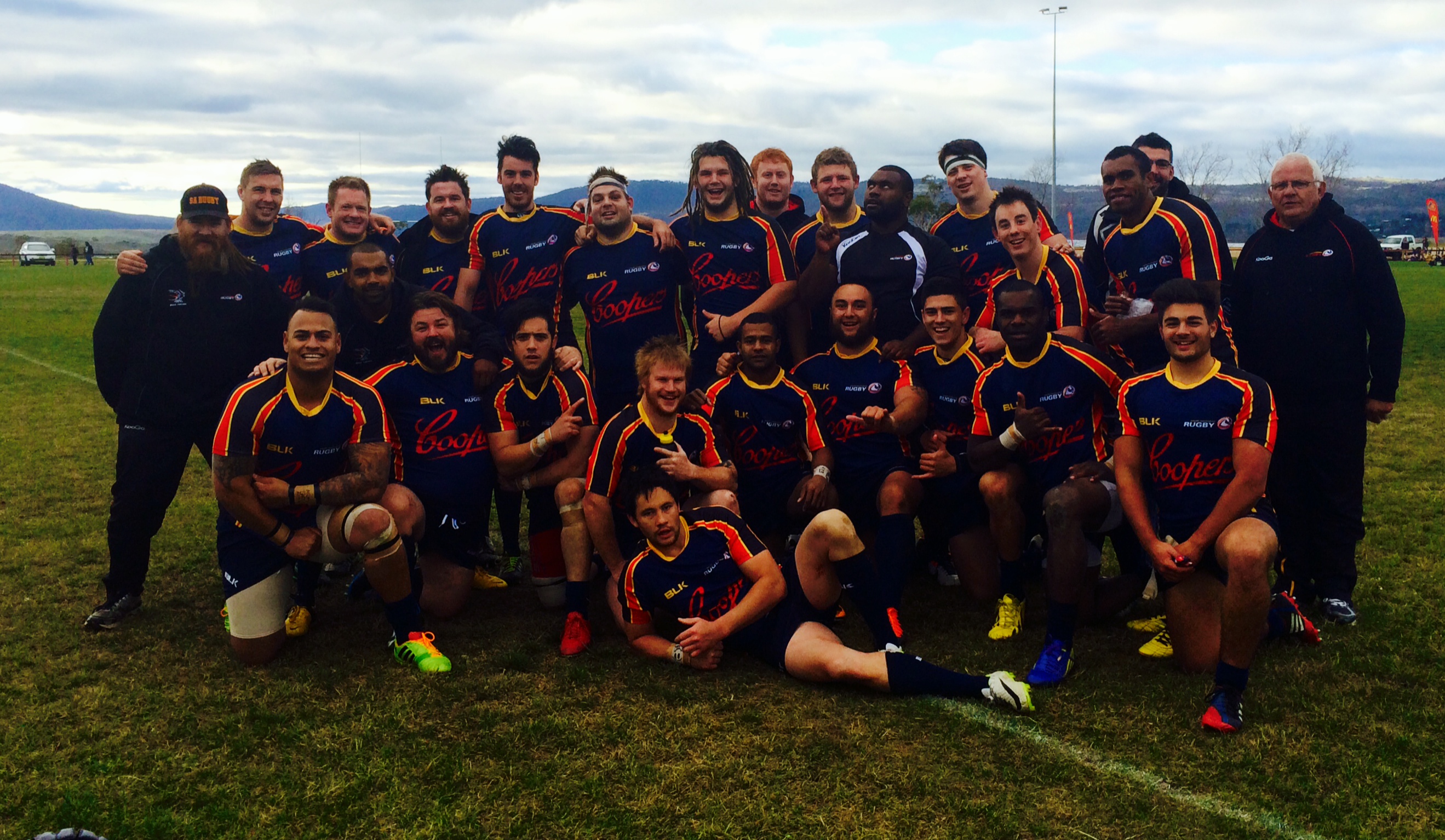 A few words on the recent South Australian State Rugby Trip to the ACT Provincial Championship, with information and analysis provided by SA Rugby's Mark Dobson.
The State Men's Team has recently returned from the ACT Provincial Championship in Jindabyne. After the disappointment of the New Zealand and Northern Territory trips not going ahead, it was fantastic to see a state men's team embarking on a good old fashioned rugby tour. The mix of players, coaches and helpers made for a great team dynamic that was full of energy, support and mate ship.
Despite the gruelling bus journey the players were in high spirits and were delighted with the accommodation and food on offer at the Station Resort (ran by the Perisher Group). The behaviour and attitude of the playing group was outstanding and strongly reflected 'the spirit of the game'. The ACT Brumbies have already extended an invitation to the 2015 Provincial Championships to be held in Wagga.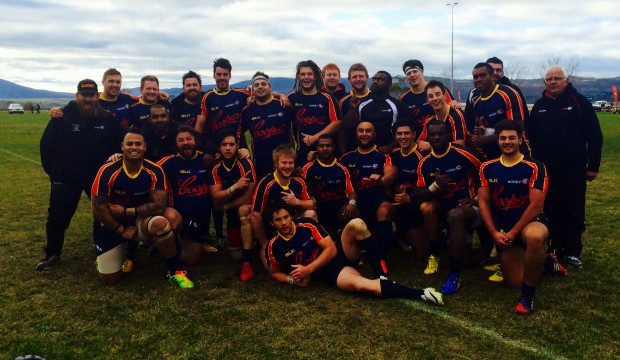 Head Coach Barry Cooper was very pleased with the effort displayed by the players "for a group of lads to come together so quickly and take ownership in a game plan was a pleasure to witness, there are some very talented players who have bright futures ahead of them. I also thoroughly enjoyed working alongside Mark Dobson who is an extremely talented and passionate individual, we quickly developed a well-structured working relationship that we both hope to build on as South Australian Rugby Union prepares for National Rugby Championship inclusion in 2016".
In summary Barry Cooper was keen to acknowledge some key individuals: "our front row were beasts, they dominated at scrum time and were instrumental in contact. In the back row, Ben Fiers and Jack Campion showed big engines to get stuck in ruck after ruck. Backs Troy Doughty, Rob Smedley and John Finnie showed exceptional leadership creating the perfect platform for me to introduce 19 year old Lincoln Ormsby and 17 year old Michael Marshall into the backline. These 2 youngsters are future stars who quickly brought our Fijian speedsters into the game out wide."
In response, Mark Dobson was also pleased with the tour. "We missed out on NRC inclusion in 2014 but I'm not going to let it happen in 2016. The SA Rugby community and SARU Board really need to get behind the rebuilding of the Men's State program over the next 2 years. It is imperative to the long term development of our game that we get a representative side in a national competition so we can establish a greater sports profile within the state. The benefits of achieving this will have a flow on throughout junior development, schools and clubs. I have spent years working with some amazing volunteers to create a junior rep program; we just need that last piece of the puzzle."
"I have already been in discussion with both Sydney Suburban and NSW Country about rep fixtures next year. By summer the whole program will have been overhauled to include strength and conditioning and have a stronger alignment with the Under 20's and Junior Gold Cup Squads. The Falcons brand needs to be brought back and built on over the next two years, financial support is going to be imperative in making this happen".
Players
Barossa: Mark Cooper.
Elizabeth: Junior Mira.
Woodville: Tom Price, Jare Morrell, John Finnie.
Old Collegians: Jack Campion, Rob Smedley.
Burnside: Thomas Hankey, Ben Fiers, Dan Hartman.
Adelaide Uni: Bron Lett.
Souths: Stevan Stanojevic, Ratu Bola Niumataiwalu, Kitione Rasotale, Etuate Bola.
Brighton: Dermot O'Rourke.
Onkaparinga: Marty Van Eyk, Isaac Nathan, Lincoln Ormsby, Troy Doughty, Jamie Aldred, Michael Marshall.
Staff
Head Coach: Barry Cooper
Team Manager: Mark Dobson
Team Assistant: Richard Karpinski
Team Trainer: John Marsh
Game 1
South Australia 26 vs. 43 Southern Inland
Tries- John Finnie 2, Dermot O'Rourke, Ratu Bola Niumataiwalu
Conv- Troy Doughty 3
Best- Jack Campion, Marty Van Eyk, John Finnie, Troy Doughty
Game 2
South Australia 64 vs. 21 Monaro
Tries- Etuate Bola 2, Dan Hartman 2, Michael Marshall 2, Ben Fiers, Tom Price, Jare Morrell, Kitione Rasotale
Conv- Troy Doughty 7
Best- Tom Hankey, Tom Price, Troy Doughty, LincolnOrmsby