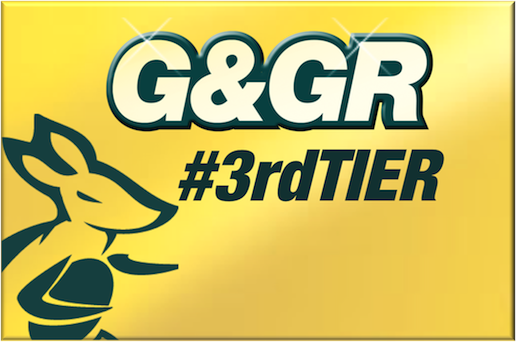 So the Reds and the Brumbies had a draw….that's headline news in rugby today. But let's talk about another headline-worthy thing – Round 3 of the Premier Rugby competition.
Easts v GPS certainly lived up to the tag of 'Game of the Round' with GPS narrowly winning 29-20.
Uni had an uncharacteristically close game against the Sunshine Coast, winning 22-12. With a margin like this, it's obvious that the Sunshine Coast have improved their form from last season.
Sunnybank came back from two straight losses with a staggering 82-8 victory over the Gold Coast.
This margin shows to the other teams that they are a force to be reckoned with when they play well and play to prove a point.
The battle of the Northsiders saw Brothers defeat Norths 44-20. I had the pleasure of watching this game and Brothers provided pressure right from the beginning. When they do this, they set themselves up for a strong and confident match. Norths made a comeback towards the end of the first half but the Brethren showed just that little bit more strength.
Souths had a hard-fought victory over Wests, winning 24-23. Towards the end of last season, Souths and Wests became the dark horses of the competition. It's often hard to separate the two teams and they're beginning to display their potential to produce good rugby earlier on in the season.
Full, detailed match reports are on the Reds website.
Check these reports out for all the highlights from each game. The Premier Rugby tag is also your one-stop-shop for all fixtures, results and try scoring statistics.
Also, in order to further promote club rugby in Queensland, there is now a "Premier Rugby Weekly" e-magazine under here.
Look on the Reds' Facebook page each week for the latest edition of Premier Rugby Weekly.
This weekend we had some amazing weather and some entertaining games. All of that and it's only the third week in. Already gearing up for chips, rum and footy next week.
.
.