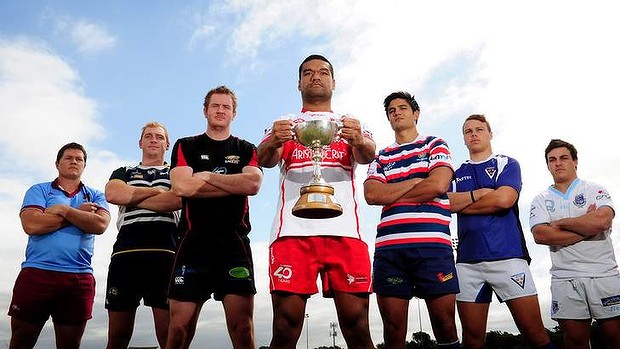 The Queanbeyan Whites will face a brutal battle with the Canberra Royals next Saturday after destroying the Wests Lions 45-18 in the John I Dent Cup minor semi final on Saturday.
Grand finalists last season, the Lions chose the worst time to be off their game, going down in a disrespectful manner with poor defence and failing to get basic plays right.
Having made the last two grand finals only to be defeated by the Tuggeranong Vikings each time, it was a terrible afternoon for coach Craig Robberds, who was understandably disappointed.
"They [Whites] were a bit too strong and clinical, particularly in that first half," said Robberds.
"We just didn't play as well as what we had been in the last couple of weeks, so unfortunately it was just one of those days where they were just too strong for us"
While Whites coach Adam Fahey wants to see improvements in key areas from his men at training to prepare for the do-or-die clash against the Royals, they did themselves no shame in thrashing Wests.
It was an inconsistent start to the season for the Whites, but they have managed key wins in the second half of the season and have been almost unstoppable.
ACT Brumbies reserve back Robbie Coleman starred for his Whites yesterday, an in amazing effort which came after a campaign in London for the World Club Sevens Championships.
He helped lead his Brumbies to victory there, before flying home and missing a training session to jet lag.
Fahey said that his side would need better composure and execution against the Royals next week.
"There's always things you can do better and improve, so we'll just focus on that this week and prepare best for Saturday," he said.
Half Sam Windsor also had a great game, leading what Fahey described as a great team effort which came at a crucial time.
"This time of year quality players rise to the top, and it was a very good team effort today and everyone stepped up and just to have those blokes that give you that confidence and extra added class makes a big difference," said Fahey.
While Wests have made the finals for three seasons straight now without a premiership despite two grand finals, Robberds did not want anything to change at the club, and said the equal talent throught the John I Dent Cup would always make premierships hard to come by.
"Anyone can win it, so whoever will go on to win next week will win the competition without a doubt," he said.
Wests will have till April next year to re-plan their premiership approach.
Queanbeyan Whites 45 beat Wests Lions 18 at Viking Park