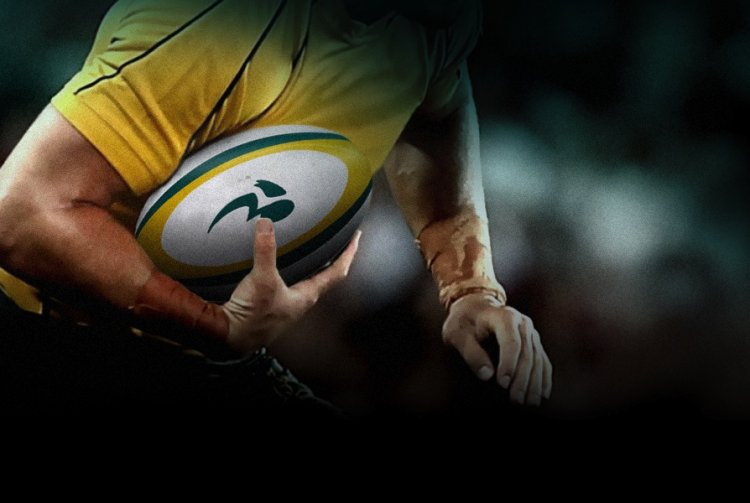 Last week we launched the first look at the comings and goings of each of our Super 14 teams, plus the new player in the market, the Melbourne Rebels.  This week we've seen a continuation in the signing-season with all teams announcing the re-signing or recruitment of players.  All teams, that is, except for the Western Force.
Unfortunately for the Force, recent news stories about coach John Mitchell declaring his decision not walk away from his contract when it ends in 2011 will not assist player recruitment. Especially when the smart money is on him losing his job at the end of this season.  The common thinking is that the Force need to cut Mitch lose at the end of the season, grab a new high profile coach (there's plenty of them hanging around right? RIGHT?) and use him to draw in some new talent.
But let's focus on the now and let's kick off by looking at the new kids on the block, the Rebels.

It is hard to determine what is official for the Rebels as their web site is so damn behind with the news.  Anyway, it would seem that Reds back up scrumhalf, Wallaby tourist and father of three, Richard Kingi, has made the move down south. Kingi had his Reds Academy contract upgraded to a full time contract just a few months ago, but seems to have left the QRU with their blessing. And fair enough too. With Reds skipper Will Genia continuing his impressive form and Benny Lucas (and his brother Matt) in the wings, the Reds seem well covered at scrum half. Kingi is sure to get a lot more game time at his new team.
Lachlan Mitchell is another young and exciting back looking to get more Super Rugby game time.
Only 22, Mitchell is a speedy outside back formerly from Sydney University. He spent time in the NSW Academy, and played for the West Sydney Rams in the now defunct ARC. He then made the decision to pack is bags and headed to London Wasps on a two year deal.  During his time with Wasps Mitchell played a few competition games, but featured off the bench mostly or with the Wasps' Academy. The boy has plenty of talent and now forms part of a potentially very speedy back three with his Wasps team mate Danny Cipriani.
In a terrific coupe, and a sad sign for the Western Force, last year's Australian Schoolboys lock Luke Joneshas become a Rebel. Signed out of school Jones did it all last year. He captained the NSW Schoolboys team at the National Championships and toured with the Australian Schoolboys team to the UK.  Part of the twin towers in the lock (along with Waratah Academy member Greg Peterson) the two provided Australia with a couple of two metre plus line-out targets.  The Force had belief that Jones could cover Number 8 or blindside as well, which is now something the Rebels get to consider as they continue his rugby development. Jones has benefited by the Force's injury plagued season by being named on the bench for a number of games.
The NSW Waratahs have continued where they left off last week with another productive week of signings, this time of the "re-signing" variety.
Interesting for the Tahs, both players pretty much cover the same position.  Ben Mowen and David Denniswere both re-signed for a couple of years and look set to battle for the starting jersey for most of that time.  Whilst Mowen can cover 8 and Dennis has played lock, it is the blind side flanker jersey that both look best suited for.  Mowen snagged the spot once Dean Mumm was
suspended after the opening game.  Two games there reaffirmed Mowen's status as an excellent line-out performer but Dennis has since be preferred in the jersey with Mowen on the bench (except for last week when he covered for the injured Wycliff Palu at the back of the scrum). And you can hardly fault the selection. Dennis surprised many when he was called into the Wallaby touring squad last year despite not having a Super rugby contract. The Tahs finally offered him a single year deal, but have now tied him in for another two. His running game is excellent, but his work rate and effectiveness in defence has been highly impressive.
Last week I was somewhat critical of the Brumbies in not being able to find a replacement for the retiring George Smith. Well didn't they respond (and yes, I have that power over the Brumbies).
Another schoolboy sensation in Michael Hooper has been promoted to a full time, two year contract, from the Brumbies Academy on the same day he was selected to make his Super 14 debut, replacing the injured Smith, against the Chiefs this weekend. Still only 18 himself, Hooper should have been an Australian Schoolboy last year, however a shoulder injury ruled him out. Instead Queensland's Liam Gill played and starred and rumours about that he is set to be signed by the Reds. So expect years of Hooper v Gill battles the way we have enjoyed anytime Phil Waugh and George Smith faced off.
Hooper will have competition from inside the Brumbies as well, as they have signed their own prodigal son in Julian Salvi. Salvi has spent the last season playing for Bath. So much of an impression did he make that the locals started their own petition to keep Julian and his family in the picturesque English town.  Salvi already has 49 caps with the Brumbies and was used effectively as an impact player from the bench covering all back row positions.  He's a natural leader and will be out to snag a starting jersey, if not at 7 then possibly at the back of the scrum.
The QLD Reds have come to the party with three last minute signings. It was all very hush hush and games of Chinese whispers for a period there, but today three further signings were confirmed
With Adam Byrnes announcing his departure last week, the Reds retaliated (or reacted) by signing up their first choice locks in Rob Simmons and Van Humphries.  Humphries has signed on for one more year, so that he will be playing at 35 years of age, whilst Simmons (20) has signed on for two years after making his first starting appearance for the season against the Force.
Humphries has had a great year and if the Reds can squeak out one more year of the same quality, then they've done well. At the same time it gives Simmons another year of guidance and learning, if he needs it.
The other signing is that of Scott Higginbotham. The back rower from the Wests club in Brisbane has been somewhat of a revelation over the last couple of years. Whilst 2009 showed flashes of his abilities, it also uncovered flashes of his inadequacies. 2010 has already proven to be a whole heap more consistent
whilst also adding experience at Number 8 to his bow.  A Wallaby jersey is a very real chance this year for this Higgaz with Attitude.
As for the Force? Nada. But at this time of year, their most important announcement would be that of a new coach. And one with a lot of clout. Oh, and coaching ability.
Provincial Report Card – Week One.
Waratahs = B.  A couple of solid signings, albeit both covering pretty much the same position. Throw in the two back-rowers they signed last week (McCaffrey and McCutcheon and you have to ask yourself, are the Tahs preparing themselves for life without Waugh and Palu?
Brumbies = B. I commented on their lack of replacement for George Smith last week, so having signed a couple of players to replace him, they've done well.
Reds = B+. Lock stock and two smoking barrels. Signing up to quality two metre locks when there is a national locking shortage is excellent news for the Reds.  Likewise retaining young, and passionate, forwards such as Higgers is a sure sign to the rest of the squad that its worth hanging around Ballymore for a little while longer.
Rebels = B- . Three very good signings due to the undoubted talent and youth of the players involved. But where is the key note player? The big name to add instant legitimacy to the organisation? Well the word is there are four 'signed' just sorting out their ARU top up. Who are they? We can only guess (Hynes, Morty, Palu and Fat Cat? Gasnier? Or Shepherd perhaps?)
Force = D-. It is getting a little desperate now if only because EVERY body else is signing and the Force doesn't appear to be. Plus you have the drama surrounding John Mitchell. Plus you have another loss last week with a toughie against the Bulls this weekend. The Force need some good news fast!