Got the blues because two Rugby World Cup matches have been cancelled and there's a big gaping rugby-shaped hole in your life? Fear not, it's the final round of regular season NRC and it is currently so close to call that nearly every match this weekend could potentially have an impact on which four teams will be left standing in the dash for the Toast Rack. Currently, with only first place and the wooden spoon effectively the only positions guaranteed not to change (sorry Sydney fans), there is everything to play for. Currently, the table looks like this: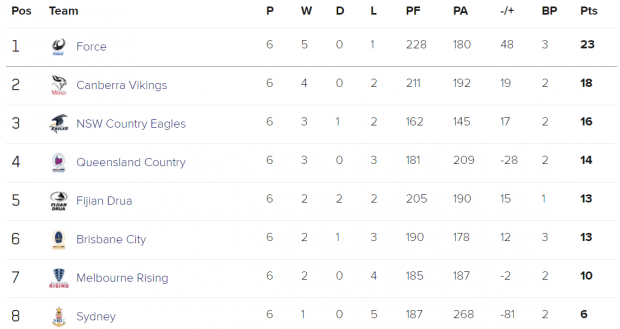 The Force arguably are in a safe position to clinch the minor premiership, and regardless of victory or defeat are guaranteed a home semi-final next week. Likewise, Sydney are a relatively safe bet for the wooden spoon unless they beat the Force with a bonus point and Melbourne lose in Brisbane. However, for everyone else, it's game on. Five points separate second and sixth. It all comes down to this weekend of footy for those teams. How bloody awesome. Let's take a look at the games coming up:
CANBERRA VIKINGS V NSW COUNTRY EAGLES (LIVE ON RUGBY.COM.AU AND KAYO)
FRIDAY 11 OCTOBER AT VIKING PARK (CANBERRA). KICK-OFF 6:00PM (LOCAL TIME)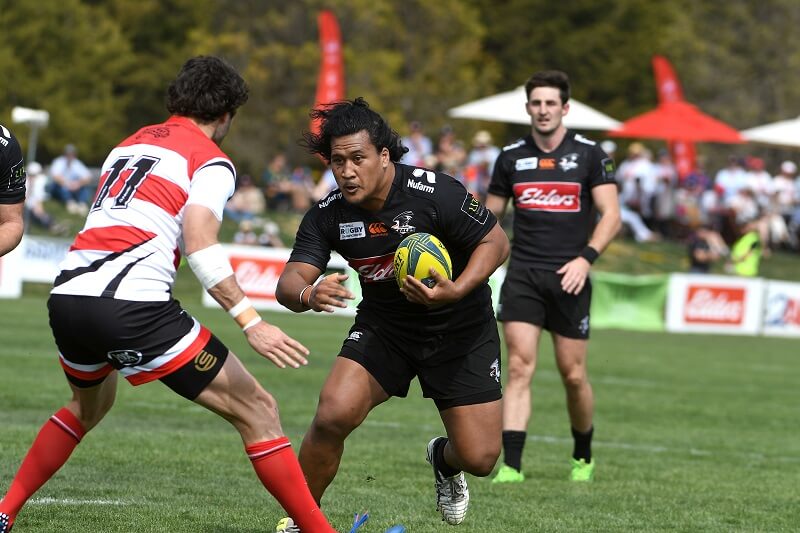 Reasons not to miss this match:
One of the more surprisingly popular rivalries in the short history of the NRC, Brett McKay said a few weeks back on our Dropped Kick-Off podcast that this was going to be a critical fixture in the context of the entire season. The winner of this match will be guaranteed a home semi-final, the loser could potentially be a risk of losing their position in the top four, pending other results.
Our only Friday fixture of the NRC this year, the Vikings come into this game with an impressive streak, having not dropped a game in the nation's capital since round 1 of 2018. The hosts will make three changes to the team that beat Sydney last week, with hooker Connal McInerney being announced as captain in place of injured skipper Darcy Swain.  Blake Enever will come into the second row in place of Swain, with Ryan Lonergan starting at half-back, moving Joe Powell to the bench. Lastly, Toni Pulu will return to the starting side, signalling the Vikings will be turning to a combination of experience in the forwards and flash in the backs to get them home.
The Country Eagles will be desperate to win here. Lose, and their season could be over. From that, it looks like they will be set to turn to their weapon in the forward pack, with Wallabies props Tom Robertson and Harry Johnson-Holmes starting. Jake Gordon will also be at scrum-half, and is likely to be playing a full game given the capitulation that occurred after he came off against Queensland Country. The Eagles could also potentially put up the Horan-Little Shield for a challenge, which would add even more weight to the event.
Canberra Vikings
1. Bo Abra, 2. Connal McInerney, 3. Angus Wagner, 4. Nick Frost, 5. Blake Enever, 6. Pete Samu, 7. Will Miller, 8. Rob Valetini, 9. Ryan Lonergan, 10. Bayley Kuenzle, 11. Mack Hansen, 12. Irae Simone, 13. Len Ikitau, 14. Toni Pulu, 15. Tom Banks.
Reserves: 16. Lachlan Lonergan, 17. Fred Kaihea, 18. Thomas Ross, 19. Jacob Helgesen, 20. Angus Allen, 21. Joe Powell, 22. Noah Lolesio, 23. Tom Wright.
Form
W L W L W W
NSW Country Eagles
1. Tom Robertson, 2. Tom Horton, 3. Harry Johnson-Holmes, 4. Pat Tafa, 5. Tom Staniforth, 6. Nick Champion de Crespigny, 7. Maclean Jones, 8. Will Harris, 9. Jake Gordon, 10. Connor O'Shea, 11. Mark Nawaqanitawase, 12. Joey Walton, 13. Ofa Manuofetoa, 14. Ben Woollett, 15. Tim Clements.
Reserves: 16. Andrew Tuala, 17. Angus Bell, 18. Chris Talakai, 19. Nathan den Hoedt, 20. Connor-James Vest, 21. Nigel Ah Wong, 22. Jack Grant, 23. James Kane.
Form
W W D L W L
TIP: CANBERRANS, GET THE HELL DOWN TO THIS MATCH, IT'S GONNA BE A BEAUTY! NSW COUNTRY WILL MAKE A GAME OF IT WITH THAT FORWARD PACK BUT AN IMPRESSIVE HOME ADVANTAGE SHOULD JUST BE ENOUGH FOR THE VIKINGS. CANBERRA BY 2
---
SYDNEY V WESTERN FORCE (LIVE ON RUGBY.COM.AU, FOX SPORTS AND KAYO)
SATURDAY 12 OCTOBER AT WOOLLAHRA OVAL (SYDNEY). KICK-OFF 12:00PM (LOCAL TIME)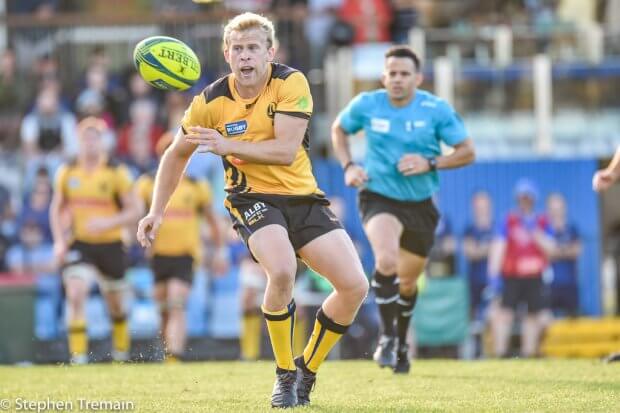 Reasons not to miss this match:
The only match to not have bearing on the outcome of the semi-finals, there is still plenty to play for both sides as one looks to finish their season on a high, and the other looks to sure up some consistency going into semi-finals.
It's been a year of missed opportunities for the revamped Sydney team. Aside from their amazing retro gear and one outstanding victory over Queensland Country, the men from the Harbour City have struggled to develop consistency all season, which has been disappointing to see considering the real need for fans in Sydney to buy into the NRC. Unlike the woeful 2018 season though, this season has shown a lot of promise despite the lack of results, and they've proven to be a real handful on multiple occasions. Ed Craig and Shambeckler Vui have been particularly handy, and with the likes of young prospect Charlie Gamble signing to the Tahs yesterday, he'll be looking to really make an impression on selectors.
The Force meanwhile have made one change, with Isaac Fines coming in for skipper Ian Prior, who has been ruled out due to injury. Following on from a close win at home against Brisbane City, I anticipate the men from the west will want to make a statement here. They were in a similar position come round seven last year, only to lose their final regular season game, lose all their momentum, and get dusted up in the first week of semi-finals by the Drua. I anticipate they'll want to win this one badly.
Sydney
Ru MacKenzie, Rory O'Connor, Charles Abel, Ryan McCauley, Tuitakau Kioa, Sambeckler Vui, Jack Digby, Charlie Gamble, Jordan Goddard, Jacob Abel, James Ramm, Lalakai Foketi (c), Jaline Graham, Joe Cotton, Wayne Borsak, Declan Moore, Christian Poidevin, Mitch Short, Tyson Davis, Ed Craig,  Cameron Clark, Harry Burey, Jack Digby, Will Harrison
Form
L L W L L L
Western Force
1. Harrison Lloyd, 2. Heath Tessman, 3. Tom Sheminant, 4. Fergus Lee-Warner, 5. Jeremy Thrush, 6. Henry Stowers, 7. Carlo Tizzano, 8. Tevin Ferris, 9. Issak Fines, 10. Andrew Deegan, 11. Jonah Placid, 12. Chris Tuatara-Morrison, 13. Pama Fou, 14. Byron Ralston, 15. Jack McGregor.
Reserves: 16. Feleti Kaitu'u, 17. Cameron Orr, 18. Chris Heiberg, 19. Benjamin Grant, 20. Aisake Meo, 21. Rory O'Sullivan, 22. Jake Strachan, 23. Christopher Miller.
Form
W W W W L W
TIP: IT'S THE LAST GAME OF RUGBY IN SYDNEY FOR THE YEAR, SO GET DOWN TO IT! SYDNEY HAVE PROVEN A HANDFUL AT HOME THIS SEASON (ESPECIALLY ON ARTIFICIAL TURF), BUT THE FORCE WILL BE LOOKING TO MAKE A STATEMENT. FORCE BY 20.
---
FIJIAN DRUA V QUEENSLAND COUNTRY (LIVE ON RUGBY.COM.AU AND KAYO)
SATURDAY 12 OCTOBER AT  LAWAQA PARK, (SIGATOKA). KICK-OFF 3:00PM (LOCAL TIME)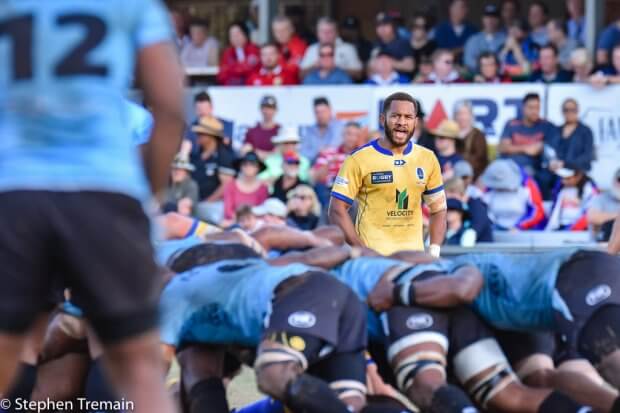 Reasons not to miss this match:
It's the match between fourth and fifth. The winner is in, the loser is out. Both teams come into this match having had seasons of ups and downs, but both look to be getting back into form at the right time. It's a rematch between the grand finalists of last year, and a contender for match of the round.
Following a slow start to the season, the Drua have finally clicked into gear in the last four weeks, with a big win in Sydney and come-from-behind win against Melbourne last week (seriously go watch the highlights, they're mint). Cyril Reece in the backs and Joeli Veitayaki in the scrum have been most impressive, and with everything to play for, expect a bunch of typical Fijian flair in the latter half of this game.
However, Queensland Country are in a similar position, having hit their strides again with back-to-back wins against two teams in the top four, NSW Country and rivals Brisbane City. A win here would put them squarely back in Toast Rack conversations, and they are certainly capable considering they are one of only three NRC teams to ever notch up a win in Fiji. Country have made three changes, with Jethro Felemi earning his first NRC start, Carter Ozanne coming onto the bench and test backrower Liam Wright making his return following a recover from a leg injury.
Fijian Drua
1. Joeli Veitayaki, 2. Tevita Ikanivere, 3 Ratu Makutu, 4 Tevita Naqali, 5. Peni Nabureitau, 6. Filimoni Camaitovu, 7. Johnny Dyer, 8. Eremasi Radrodro, 9. Peni Matawalu, 10. Enele Tikotani, 11. Levani Kurimudu, 12. Seru Vularika, 13. Cyril Reece, 14. Juita Wainiqolo, 15. Nacanieli Narequva.
Reserves:  Maikele Sivo, Jone Koroiduadua, Timoci Sauvoli, Rusiate Nasova, Jone Navori, Aporosa Tabulawaki.
Form
D L D W L W
Queensland Country
1. Jethro Felemi, 2. Bronson Fotuali'i, 3. Gavin Luka, 4. Angus Blyth, 5. Harry Hockings, 6. Angus Scott-Young, 7. Connor Pritchard, 8. Harry Wilson, 9. Tate McDermott, 10. Rohan Saifoloi, 11. Joey Fittock, 12. Hamish Stewart, 13. Daniel Boardman, 14. Filipo Daugunu, 15. Jock Campbell.
Reserves: 16. Matt Faessler, 17. George Francis, 18. Carter Ozanne, 19. Jeremiah Lynch, 20. Liam Wright, 21. Reuben Wall, 22. Patrick James, 23. Tom Lucas.
Form
L W L L W W
TIP: QLD COUNTRY HAVE BEEN IN BLISTERING FORM, BUT I HAVE A FEELING THE DRUA WILL KICK INTO ANOTHER GEAR WITH A FINALS SPOT UP FOR GRABS. DRUA BY 5.
---
BRISBANE CITY V MELBOURNE RISING (LIVE ON RUGBY.COM.AU AND KAYO)
SATURDAY 12 OCTOBER AT  EASTS RUGBY CLUB, (BRISBANE). KICK-OFF 3:00PM (LOCAL TIME)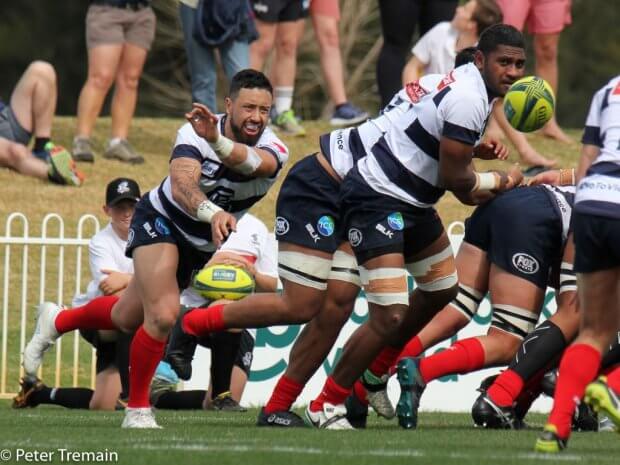 Reasons not to miss this match:
Like the Canberra-NSW Country match decides the top of the table, and the Drua-QLD Country match determines the middle of the table, this fixture is all about the outsiders, and it's all or nothing for Brisbane City. If results go their way, they could potentially wind up in fourth and make semis, so a typically strong Brisbane crowd will be needed to bring them home.
For City, it's simple: win, at all costs. Only sitting three points behind third place, there is everything to play for, and that is reflected in NRC veteran Brendan Paenga-Amosa being given the skippers armband, with Fraser McReight ruled out due to injury. Sam Wallis will fill the flanker-shaped void in the starting lineup.
The Rising will be bitterly disappointed with the result last week: a win against the Drua in Melbourne would seen them in serious finals contention. Realistically, there have little chance of making the top four, but nothing would bring this young team more encouragement than knocking off the two-time champions in Brisbane, and ending City's finals hopes. It's been a year of positive growth for this young Rising outfit, and with it being the last game of the season, they'll want to finish strong. They will be without Richard Hardwick, who has been ruled out due to failing a concussion test, however Ikapote Tupai will come into the starting lineup as a result.
Brisbane City
1. Dane Zander, 2. Brandon Paenga-Amosa, 3. Ruan Smith, 4. Rob Puliuvea, 5. Ryan Smith, 6. Adam Korczyk, 7. Sam Wallis, 8. Seru Uru, 9. Nick Chapman, 10. Isaac Lucas, 11. Jordan Luke, 12. Teti Tela, 13. Hunter Paisami, 14. Sefa Naivalu, 15. Bryce Hegarty.
Reserves: 16. Sean Farrell, 17. Dave Feao, 18. Rhys Van Nek, 19. Brad Kapa, 20. Connor Anderson, 21. Moses Sorovi, 22. Isaac Henry, 23. Ilaisa Droasese.
Form
D W L W L L
Melbourne Rising
1. Matt Gibbon, 2. Mahe Vailanu, 3. Vaauli Faamausili, 4. Ross Haylett-Petty, 5. Esei Haangana, 6. Luke Jones, 7. Ikapote Tupai, 8. Rob Leota, 9. Delai Moto, 10. Rodney Iona, 11. Ahmu Tuimalealiifano, 12. James Sooialo, 13. William Lewesi, 14. Lolohea Loco, 15. Justin Marsters.
Reserves: 16. Moli Sooaemalelagi, 17. Tetera Faulkner, 18. Jermaine Ainsley, 19. William Clift, 20. Pat Morrey, 21. Theo Strang, 22. Taylor Acheson, 23. Navarre Haisila.
Form
L L L W W L
TIP: AGAIN, THE FINAL RUGBY GAME OF THE YEAR IN BRISVEGAS, SO GET DOWN TO IT! THE RISING WILL BE KEEN TO GRAB A WIN HERE BUT I THINK BRISBANE HAVE TOO MUCH TO LOSE AND WILL BE UP TO THE CHALLENGE. BRISBANE BY 7.