Brisbane City has quite a bit of ground to make up in this year's NRC, starting this weekend. After winning back-to-back titles in 2014 and 2015, they crashed to finish in 6th and 7th place in the 2016 and 2017 competitions. They have some big names among their squad (more on that later) and a healthy mix of players from all the Brisbane Premier Rugby squads. Hopefully, the 2018 season sees them regain their attacking flair and finish in the Top 4.
The coaching staff
Mick Heenan is at the helm for a second year, supported by returning assistant Elwee Prinsloo (GPS) and new appointment Elia Tuqiri (Souths). These are three coaches who have successfully coached winning Premier-grade sides – Heenan is epic at UQ, taking them to 8 straight finals, three titles and the minor premiership in 2017 and 2018. Elwee was the drought-breaking coach at GPS and Elia coached Souths to be premiership contenders behind Quade Cooper.
With the competition one team smaller after NSW again voted one of their own teams off the island, building early consistency will be key. On paper, the coaching staff look like they can build both a solid scrum and an attacking backline, but it didn't convert to challenger, let alone title, success last year. It remains a tough ask to pull together players from 9 teams for only 8 weeks and if RA is serious about this competition they may look to extend it in future years to give club players a genuine crack at the higher grades.
The Players
There are changes in the Brisbane City squad from 2017 with a lot of players no longer around or signed to other state franchises and therefore more likely to play for their NRC team. A fair few players with a Reds contract in 2017 didn't have one in 2018, so that also depletes the ranks.
Let's talk about the elephant in the room. Quade Cooper. Karmichael Hunt is less an elephant in the room and more an elephant in the next room.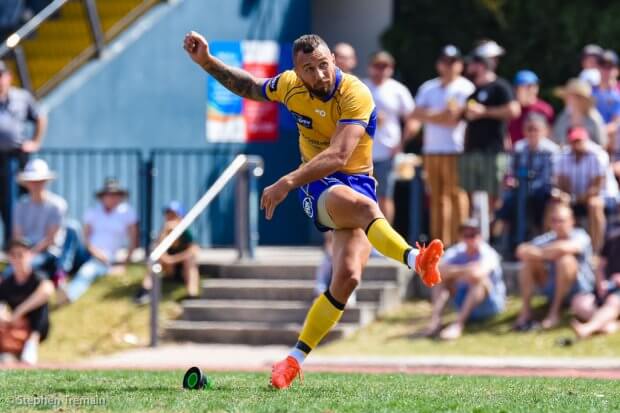 Quade Cooper
Cooper remains a top-class rugby player, in spite of the Reds'/Thorn's churlish refusal to acknowledge he even exists. He is clearly on the outer, and I hope the QRU is serious when it says it will stay out of the team Heeno picks each week. Because if you were naming a team with the aim of winning the title, Cooper is there front and centre, every week. He trained and played hard for Souths, and I expect him to be named and show those numpties how expensive their mistake is. Starting flyhalf, every week.
Karmichael Hunt
And then the elephant in the room next door. Karmichael Hunt. He hasn't played any serious rugby all year, so he will be undercooked. But then this is the NRC and not Super Rugby, and he is (for better or worse) a world-class athlete. I would prefer to have him on the bench, but most of the other backs named with him are wingers, so we may not have proper fullback options.
Andrew Ready
Ready is off in New Zealand playing in the ITM Cup, so Brisbane City will need to find a replacement hooker. BPA may be available as he appears to be out of favour at the moment with Cheika-tantrum, but that wheel turns quickly so who knows?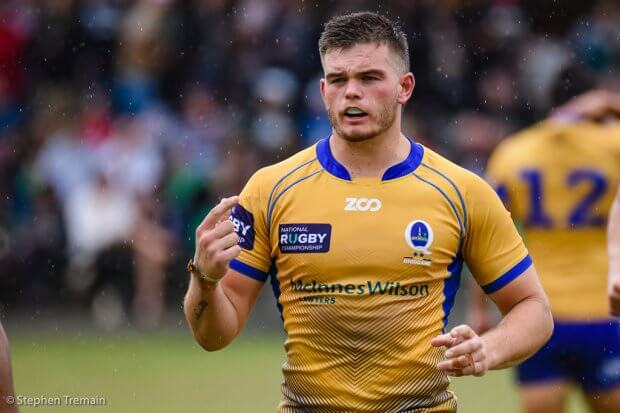 The Ones to watch
There continue to be some standout players in Qld Premier Rugby, and I am excited to see them on the field for Brisbane City.
Matt Gicquel from GPS had a sterling grand final and deserved the Tony Shaw medal, and Pat Morrey always shows excellent leadership on the field.
The scrumhalf for the Reds continues to be a confusing battle with Moses Sorovi, James Tuttle (Queensland Country) and Tate McDermott (Queensland Country) all getting game time this year. The lack of ability to settle on one is hurting the Reds, and I hope Sorovi shines for City.
Emori Waqavulagi is an absolute speedster and carved it up on the wing for Souths, outside Quade. A threatening attack if they get moving.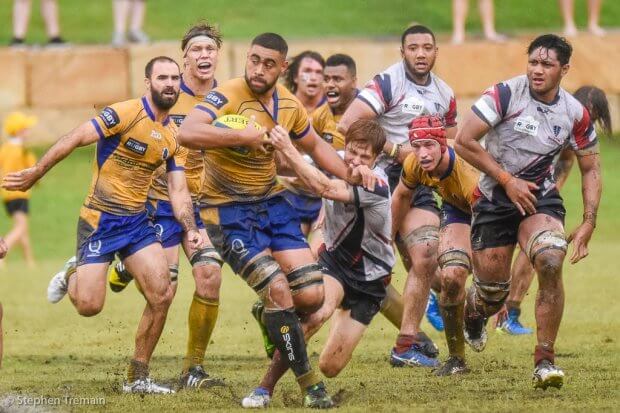 The draw
With the QRU shopping the Brisbane City games around to clubs that can afford to pay the $ to host, and Ballymore in a right state, not one of the Brisbane City matches will be played at their 'home ground'. The upside to this is that clubs can use the star names, and their local club players, to attract more people to the matches.
| | |
| --- | --- |
| Round 1 | Brisbane City v Western Force – Norths Rugby Club, 3 pm |
| Round 2 | Fiji Drua v Brisbane City – Lautoka, 3 pm |
| Round 3 | Sydney v Brisbane City – Woollahra Oval, 3 pm |
| Round 4 | Melbourne Rising v Brisbane City – Adelaide, 12.30pm |
| Round 5 | Brisbane City v Queensland Country – Wests Rugby Club, 3 pm |
| Round 6 | NSW Country Eagles v Brisbane City – Camden Rugby Park, 3 pm |
| Round 7 | Brisbane City v Canberra Vikings – Easts Rugby Club, 2 pm |
Every time I look at the draw I get a sinking feeling. It is a tough draw for Brisbane City, with only three of their 7 matches at home, and a trip to Fiji in their four away matches. The Force will be exceptionally difficult to beat having effectively played a season together in the IPRC, and the Drua will fly in front of their home crowd. The Sydney squad will undoubtedly be the Sydney Uni squad with a few bolt-ons, and the Queensland Country match should be a cracker as they are fielding virtually the same team as last year, minus Thorn as coach.
The prediction
Tough draw and the Negative Nelly in me sees us outside the top 4, in spite of my wishes.
Brisbane City Squad
Props: Feao Fotuaika (Souths), Josh Nasser (UQ), JP Smith (Reds/GPS), Ruan Smith (Reds/GPS), Misioka Timotea (Wests)
Hookers: Brandon Paenga-Amosa (Reds/Sunnybank – Wallabies allocated), Andrew Ready (Reds/Easts), Moli Sooaemalelagi (Sunnybank)
Locks: Nathan Den Hoedt (Sunnybank), Jeremiah Lynch (Wests), Zac MoiMoi (Bond), Lukhan Tui (Reds/Souths – Wallabies allocated), Jale Vakaloloma (Easts)
Back Row: Matt Gicquel (GPS), Michael Gunn (Reds/Easts), Reece Hewat (Reds/Norths), Adam Korczyk (Reds/UQ), Fraser McReight (Brothers), Pat Morrey (UQ), Tuaina Tualima (Sunnybank), Dillon Wihongi (Wests)
Scrumhalves: Scott Gale (UQ), Moses Sorovi (Reds/UQ)
Flyhalves: Quade Cooper (Souths), James Dalgleish (UQ)
Centres: Con Foley (UQ), Matt Gordon (Easts), Samu Kerevi (Reds/Souths – Wallabies allocated), Isaac Lucas (Souths), Tautalatasi Tasi (Souths)
Outside Backs: Alex Gibbon (Brothers), Karmichael Hunt (Souths), Lachlan Maranta (Reds/Wests), Jayden Ngamanu (Reds/Souths), Emori Waqavulagi (Souths)
The postscript
How on God's green earth did so many Sunnybank players make it in? They had a shocking finish to their year (bottom of the table) and lost twice to clubs they haven't lost twice to before! Perhaps the move to oust Seib and parachute in Virtue wasn't a good one – clearly good players, but can't get enough out of them for a win? Disclaimer – I am a Sunnybank fan, and finishing with the wooden spoon hurts.