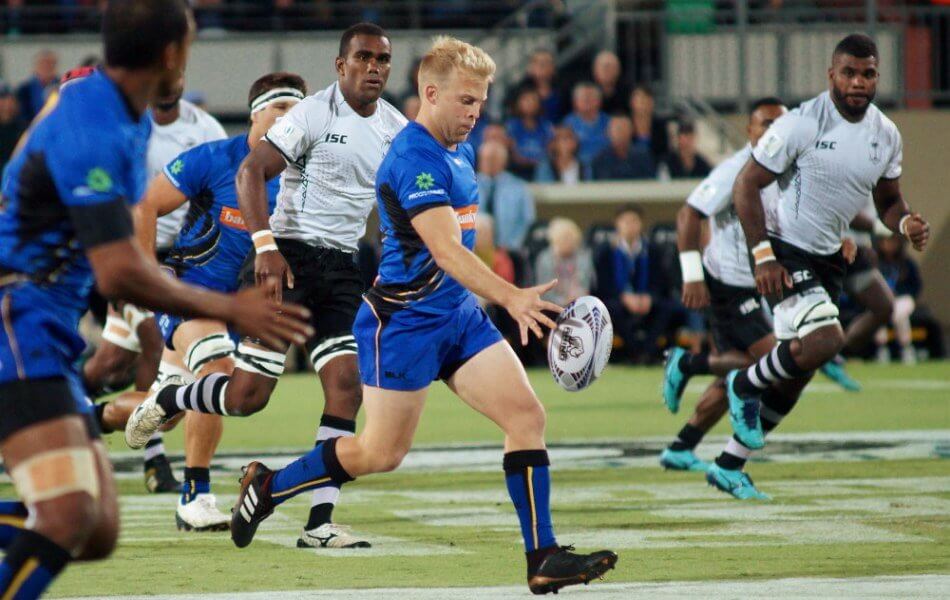 This seasons NRC is suddenly upon us and not without a twinge of sadness in acknowledging the Spirit name vacating, as I'd followed the Spirit in the NRC as closely as the Force in the Super Rugby Competition and now that marks an end of an era – for now (hopefully).
The Force name now continues through from Super rugby and World Series Rugby into the NRC in a logical move that strengthens brand recognition and following, particularly amongst the junior quarters here in Perth, which is a completely understandable and logical decision.
The general chat this time last year was that of spitting anger directed at RA, some of that has dissipated, and the focus has become more that of supporting what we (in Perth) have here and what we are a part of. This has led to predominantly a joy of supporting rugby and the rugby community here getting behind the Force. It's a good thing and long may it continue.
This season the competition has been shortened due to the removal/merging of 2 NSW teams and as such there are only 3 home games to enjoy, they will all be held at the McGillivray Oval, which is part of the UWA sporting complex allowing for the theme of "Fill the Hill!" from previous seasons to continue.  And given this seasons following of the WSR, we may need a bigger hill.
The Spirit finished 4th in 2017 and are the current holders of the Horan-Little Trophy Holders and with the first game being an away match against Brisbane City in Queensland – Sunday 2nd Sept , I'm not sure the trophy will be up for grabs until round 2 v NSW Country Eagles played in Perth on the following Sunday.
Coaches
Tim Sampson is the head coach after coaching the Vikings through to the grand final in 2017 and taking up the opportunity after travelling West when approached by Andrew Forrest and Matt Hodgson for the World Series of Rugby, spending time working with a growing squad and developing a game plan and structure. Van Humphries comes to WA as a highly regarded player turned coach and will be focussing his energy on the forwards, while Jacques Fourie taking on the backline and defensive set up.
From the outset this looks a balanced trio combining with Matt Hodgson, as head of elite performance. It will be hardly surprising then to see a fitter than all others, in your face, distribution and ball movement and full speed style of rugby.
The kind of rugby that you cannot wait to catch up with mates and enjoy on the hill as the spring weather takes hold in Perth.
Force – 2018 NRC Squad
Front Row                                                                                           2nd Row
Chris Heiberg                                                                                     Jeremy Thrush
Harrison Lloyd                                                                                   Benjamin Grant
Kieran Longbottom                                                                         Fergus Lee-Warner
Cameron Orr                                                                                      Lachlan Valentine
Harry Scoble                                                                                       Leon Power
Heath Tessmann                                                                              Josh Furno
Markus Vanzati
Feleti Kaituu
Tom Sheminant
Back Row                                                                                             Halves
Carlo Tizzano                                                                                      Ian Prior
Chris Alcock                                                                                        Issak Fines
Harrison Orr                                                                                       Elliot Tuner
Brynard Stander                                                                               Andrew Deegan
Henry Stowers                                                                                  Peter Grant
Tevin Ferris                                                                                         Jack McGregor
Rodney Iona
Centres                                                                                                 Outside Backs
Marcel Brache                                                                                   Masivesi Dakuwaqa
AJ Alatimu                                                                                           Rod Davies
Maalonga Konelio                                                                            Dane Haylett-Petty
George Pisi                                                                                         Brad Lacey
Sheldon Tarawa                                                                                    Clay Uyen
Henry Taefu                                                                                       Jack Hardy
Looking across the squad there are many names to recognize with players returning to the Force squad in Chris Alcock, Chris Heiberg (still pumped at scoring his try a few weeks ago in the math with the Tonga representative team), Kieran Longbottom after a couple seasons abroad.
Previous and current international players being a part of the squad make up in Jeremy Thrush (All Black) George Pisi (Samoa), Peter Grant (Springbok), Marcel Brache (USA), Masivesi Dakuwaqa representing Fiji in the gold medal winning team at the Olympics.
From a local viewpoint a number of players that have been a part of the club scene and couple of players having made their way through the WA pathways in the likes of "the Kalgoorlie Kid" Clay Uyen who taught Taqele Naiyaravoro a rugby lesson last year, Carlo Tizzano a young open-side player beginning to make a name for himself at the next level.
A player to keep an eye on is Andrew Deegan at flyhalf who turned heads at the 'Possibles v Probables' match played a couple weeks ago. It's a good thing to have DHP listed in the squad as a Force player and I hope he gets to take the Field in Force colours, but we'll have to wait and see if schedules coincide and allow for that to happen.
A number of players I haven't mentioned and that's only because it's a short season preview, but the squad is nicely balanced, both in youth and experience, speed and power, local and international players. The mix looks good.