How are the NRC law variations and other changes working?
After four rounds, nearly halfway through the pool stages, it's time to have a look.
It's also worthwhile to consider what the prospect is for these changes being adopted by World Rugby at a higher level.
Nothing will be changed before the Rugby World Cup next year anyway, which means that the NRC can trial them for two seasons before they can be tested in a professional environment, most likely in 2016 Super Rugby.
Scoring changes
In the NRC penalty goals and drop goals are valued at two points (instead of three); conversions are three points (two).
Changing the scoring system in some way was the number one request from the public when an NRC panel asked for ideas. It sounded like a no-brainer so that more tries would be scored and fewer penalties attempted.
How's it working?  If more tries  was the aim, it worked a treat: penalty shots have been like silent halfbacks: rare.  In Round 3, for example, there were only four penalty goals attempted—one per match.  In Round 4 none were attempted.
Mind you, the score was 2-2 at one stage in a game at Coogee Oval, when the ball and ground was so wet the teams had trouble scoring tries.
At first there was too much hot-potato off-loading trying to get the ball wide to score tries, rather than trucking it up to earn the right to do so first. There was some white-line fever from 40 metres out also—but all this moderated over four rounds.
After four rounds, 141 tries were scored in the 16 games—an average of nearly nine per match.  Competition leaders Melbourne Rising were averaging eight per game by themselves.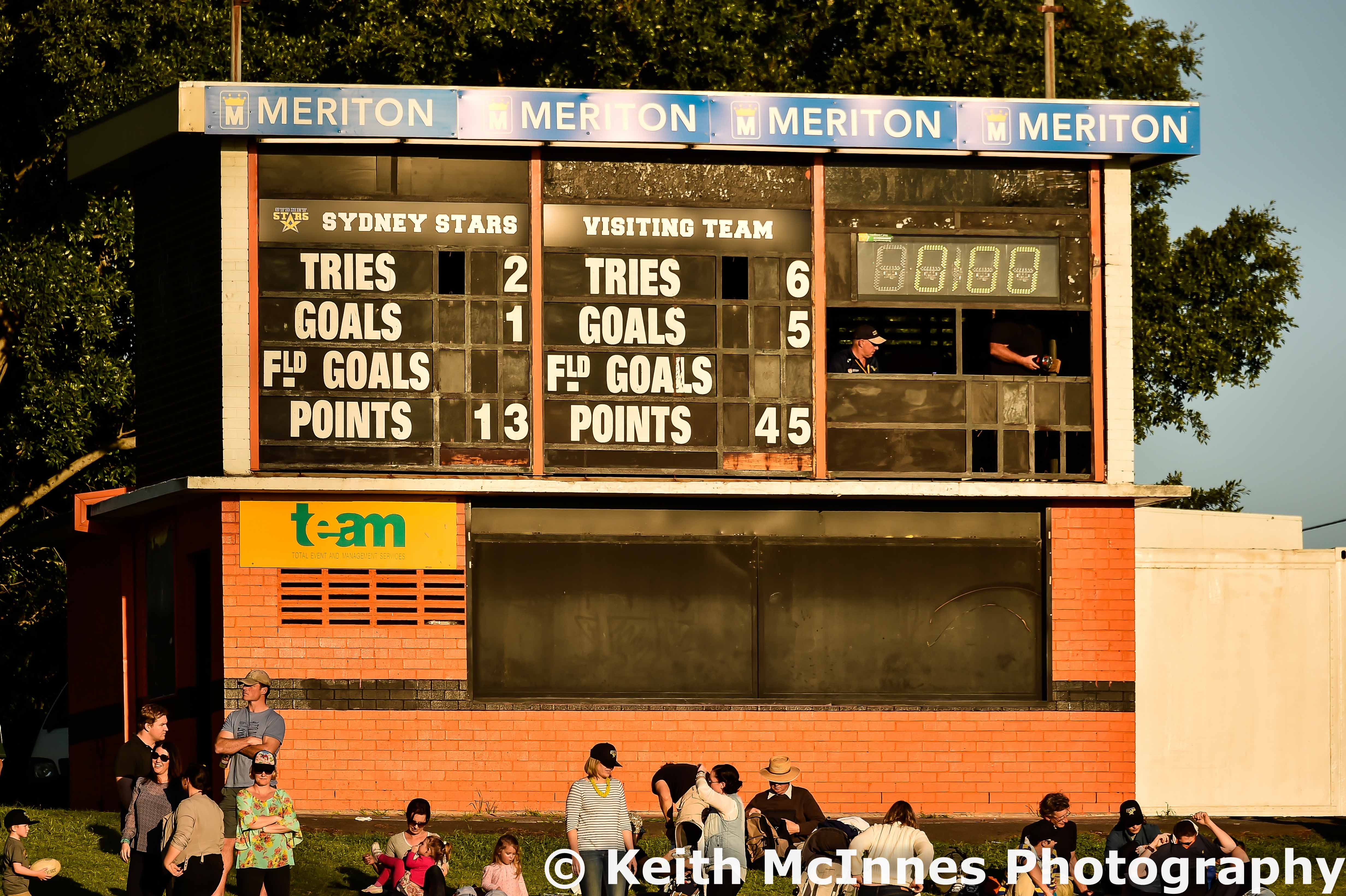 Will this go further?   No.
If most Aussies had their way it would, because it encouraged high tempo rugby and stopped the time wasting from kicking penalty goals. In the future it would help to increase Super Rugby crowds also.
But a few naysayers thought, even after enjoying NRC games, that there was no need to change a scoring system that was already nicely balanced.
Their arguments in our forums against the scoring changes included:
• The fabric of the game was affected.
• If high-tempo rugby and more tries were wanted they could be attained with the scoring system as it was if players and teams were good enough; and if they weren't, they should be trained to become so.
• Although there hadn't been too much cynical play defending at the goal line in the NRC, there would be in professional rugby, right? Pro teams would give up two points to save eight, because referees were always too shy giving out yellow cards, weren't they?
• The powers-that-be in the northern hemisphere, where rugby is played in bad conditions two months of the year, and sometimes three, wouldn't be interested in approving changes that encouraged racehorse rugby, would they? There were too many draught horses in their player stables for starters. The French would hate it: they loved their grinding rugby.
• So, why develop players in a false environment?
Bonus points for tries
Instead of getting a try bonus point after scoring four tries, teams have to score three more tries than their opponents do to get one.
This means that only one team can get a bonus point for tries in a game; so it rewards defence more than the standard system does.
In 2010 the Chiefs beat the Lions 72-65 in the Super 14 with the sides scoring nine tries each—and the Lions got two bonus points. Both teams should have been docked a point for crap defence.
How's it working?  OK – because nobody is talking about it. Maybe that's one to look at near the end of the competition.
Will this go further?  There's a good chance that it will, but the Poms may not like it simply because the French have had the system for years. There's history there.
TMO protocol
The TMO protocol was changed back to how it was.
Amen. I was the first to applaud the new system in 2013 to rule on, for example, forward passes when a try was scored, because I had seen it work in the Top 14. People said that it would slow the game down but I replied that no, it wouldn't, because you scarcely knew the protocol was in operation in France because it was used sparingly.
How wrong was I?
What happened? Once the TMO protocol was changed referees around the world over-used it and there was an outbreak of conservatism as referees tried to out-TMO the others. Even the French referees escalated their use of the TMO in the Top 14 because the rest of the world was doing so.
Wayne Barnes and a few others started making their own TMO decisions based on what they saw on the big screen to speed things up, which made everybody happy except the people selling beer at the ground.
How's it working?  Great in the TV games—as expected. At least the change in 2013 demonstrated how dud it was in practice; never to return.
Will this go further? Certainly—the clubs in the Aviva Premiership hate the present system and that is always a good sign that a change will be accepted.
Moreover I noticed that in Round 1 of the Aviva Premiership that the referees weren't using the TMO in regard to how the ball was coming out of the hands in try-scoring movements, which was dumb from day one; so they will be conditioned to change the protocol back to how it was.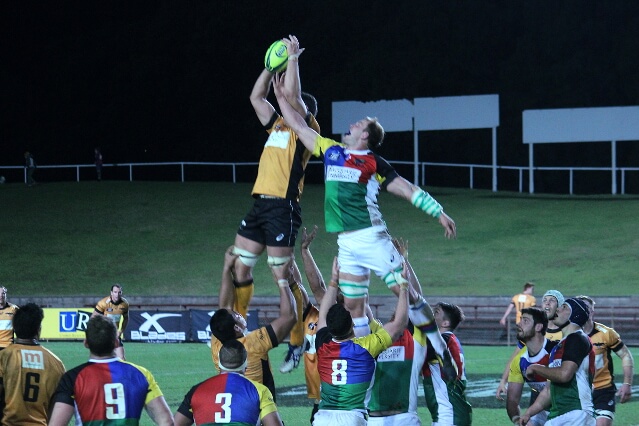 Not straight throws
Skew throws to the lineout that aren't contested near where the ball is thrown to, are ignored in the NRC provided they are credible throws: not to the outside shoulder, or worse.
Once the proposed variations were put before the public this was voted number one.
How's it working?  Great. I suspect that defending teams are opposing more now so that the throwing teams don't get a leg up.
Will this go further?  It has a good shot after the northerners try it out first.
There were a few underarm throws in the NRC straight to the belly of first man in the front of the lineout; which gave the front defender no time to contest. This won't go down well north of the equator nor in the RSA.
Some folks will say that lineout throwing is a skill that shouldn't be corrupted: look what's happened in the NRC—they turned an openside flanker (Lala Lam) into a hooker, for crying out loud. And by the way: that is another chance for the sneaky Aussies to dodge a scrum, the cunning bastards.