The fifth iteration of the NRC culminates this weekend with an enticing match up between two of the most entertaining teams of the competition. It's remarkable how far this tournament has come and if you had told me way back in 2014 that in just a few years time the Grand Final would be held in Fiji and feature QLD Country I would have nodded politely and scoffed at your behind your back.
No team, over that first three years, were worse than QLD Country. In fact their win record was twice as bad as the next worst team, the Greater Sydney (and indeed Western Sydney) Rams.  The fact that they managed to turn that 13% win record into a premiership the next year is a credit to all involved, most noticeably their coaching team headed by Brad Thorn. Thorn obviously is tasked with turning around the Reds, also with a dismal win percentage, while new coach Rod Seib has maintained the momentum and guided his team to the Grand Final again, despite missing the key 2017 players such as Liam Wright, Taniela Tupou and Izaia Perese.
The Drua's early foray into the competition was by no means as pedestrian.  I recall watching their first match, against Brisbane City at Ballymore, and thinking they had some talent but wouldn't be serious title contenders.  Just one week later they turned it against a handy Melbourne Rising team and I changed my stance immediately.  However last year their flashes of brilliance was matched by moments of seeming apathy. A 60 point lesson dealt out by Canberra Vikings followed by two losses at home to round out the season raised concern as to their temperament. While they snuck into the finals, they were knocked out easily by the very team they play this weekend.
Coach Senirusi Seruvakula knew he had a challenge ahead of him in 2018. Key players would be lose, including captain John Stewart and gun utiliy, Peceli Nacebe. More than that he needed to ensure his team could retain their composure for a full 7-week season (plus finals) let alone through a match.  Winning at home was non-negotiable. Winning on the road would define their season.  The intent in the players was there from the start. Momentum built early and they were able to see it through the duration of the NRC with just the one loss, on the road to QLD Country.
The home final for the Drua this weekend is undeniably a huge advantage for the team.  However if there is a team they need any advantage they can get, it's this QLD Country team.  They Queenslanders are yet to drop a game to the Drua and that includes their preliminary clash last year in Suva and the Semi Final a couple of weeks later in Toowoomba.  Call it over confidence or incredible hospitality, but the Drua have generously decided to put the Horan-Little Shield on offer this weekend as well. The Shield was always devised to be played for just in the preliminary rounds however the Drua have opted to double-down on the trophy front and put it on the table next to the toast rack.
FORM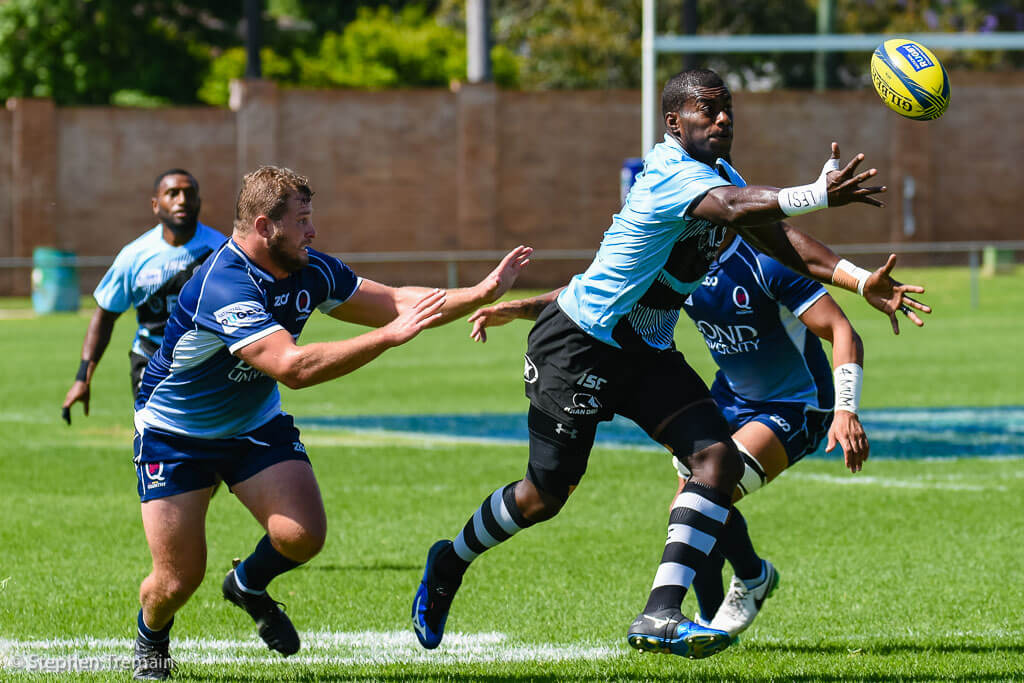 The Drua's draw this season was always going to do them favours.  To start their season with two games in a row gave them a huge leg-up in starting their season with a blast.  Just three away games also played into their hands and they managed to win two of those games, with their only loss of the season being in Mackay to Duncan Paia'aua's team.  In fact it looked like the away ground hoodoo remained as they fell to a big deficit against the Sydney Rays the following week. However the Fijians overcame the 19 points they were behind with some brilliant play that you could call season defining.  They have never looked back since with a last round away win over the clinical Western Force perhaps the season highlight.
Queensland Country seemed to be cruising through the early stages of their tournament with three wins in their first three weeks.  While the Grand Final re-match in Round 1, against the Vikings, was impressive the team never seemed to find the groove they had last year.  Back to back losses, to the Western Force and then Brisbane City, seemed to put their final aspirations back on their heels. It was now Country's turn to be favored by the draw as they faced the poorly performed NSW teams in their final two rounds. Despite the comprehensive victories they still entered the finals with questionable form. But good  teams respond in style and that's what QLD Country did last week. In arguably their best performance of the season, played in challenging conditions on the Gold Coast, the Queenslanders held off a determine Force team in impressive style.
[one_half last="no"]
Fiji Drua
Seruvakula has named an unchanged line-up for their Grand Final clash this weekend in what has been a fairly settled season in terms of team selection.  The only change comes on the bench with the powerful outside back, Avete Daveta, coming into the squad for Lepani Raiyala. Despite some indifferent form of late fullback Apisalome Waqatabu retains his spot with his goal kicking a particular advantage.  He'll form a dangerous combination with the two wingers Levani Kurumudu and Aporosa Tabulawaki. Between the three of them they have scored 20 tries this season.
Meanwhile in the pack another threesome combination, that on the back of the scrum, will prove just as dangerous.  After a blistering start to the season at openside flanker, captain Mosese Voka has moved to blindside to find space for the prodigiously talented Jone Navori. Meanwhile No 8 Eremasi Radrodro has proved a wrecking ball through every opposition defense he's faced.
[/one_half]
[one_half last="yes"]
Queensland Country
Seib has had one change to his starting line-up from last week, this one forced through injury. Scrumhalf James Tuttle is out with a ruptured Achilles tendon leading to Tate McDermott getting the call-up. It shouldn't prove too much of an inconvenience however as McDermott has started on four occasions this season already and provides a legitimate running threat.
Jordan Petaia has been exceptional this latter part of the NRC season, and his combination with Paia'aua  in the centres is a real opportunity for the visitors. It will feel unnatural, but Queenslanders should be grateful for Michael Cheika's selection to overlook Petaia for the Japanese leg of the current Wallaby tour.  Further in James Slipper and his young front row will be eyeing the Drua scrum as a potential area of dominance after the Fijians struggled, early, against the Vikings last week. [/one_half]
TEAMS
[one_half last="no"]
FIJI DRUA
Joeli Veitayaki
Mesulame Dolokoto
Benji Makutu
Peni Naulago
Albert Tuisue
Mosese Voka (c)
Jone Navori
Eremasi Radrodro
Frank Lomani
Alivereti Veitokani
Aporosa Tabulawaki
Cyril Reece
Apisalome Vota
Levani Kurumudu
Apisalome Waqatabu
Ratunaisa Navuma
Eroni Mawi
Luke Tagi
Tevita Naqali
Johnny Dyer
Peni Matawalu
Enele Malele
Avete Daveta
[/one_half]
[one_half last="yes"]
QUEENSLAND COUNTRY
James Slipper
Efi Ma'afu
Kirwan Sanday
Harry Hockings
Angus Blyth
Angus Scott-Young
Tom Kibble
Caleb Timu
Tate McDermott
Hamish Stewart
Chris Feauai-Sautia
Duncan Paia'aua (c)
Jordan Petaia
Filipo Daugunu
Jock Campbell
Richie Asiata
Harry Hoopert
Jake Simeon
Rob Puli'uvea
Harry Wilson
Harry Nucifora
Tom Lucas
Patrick James
[/one_half]
PLAYERS TO WATCH
FIJI DRUA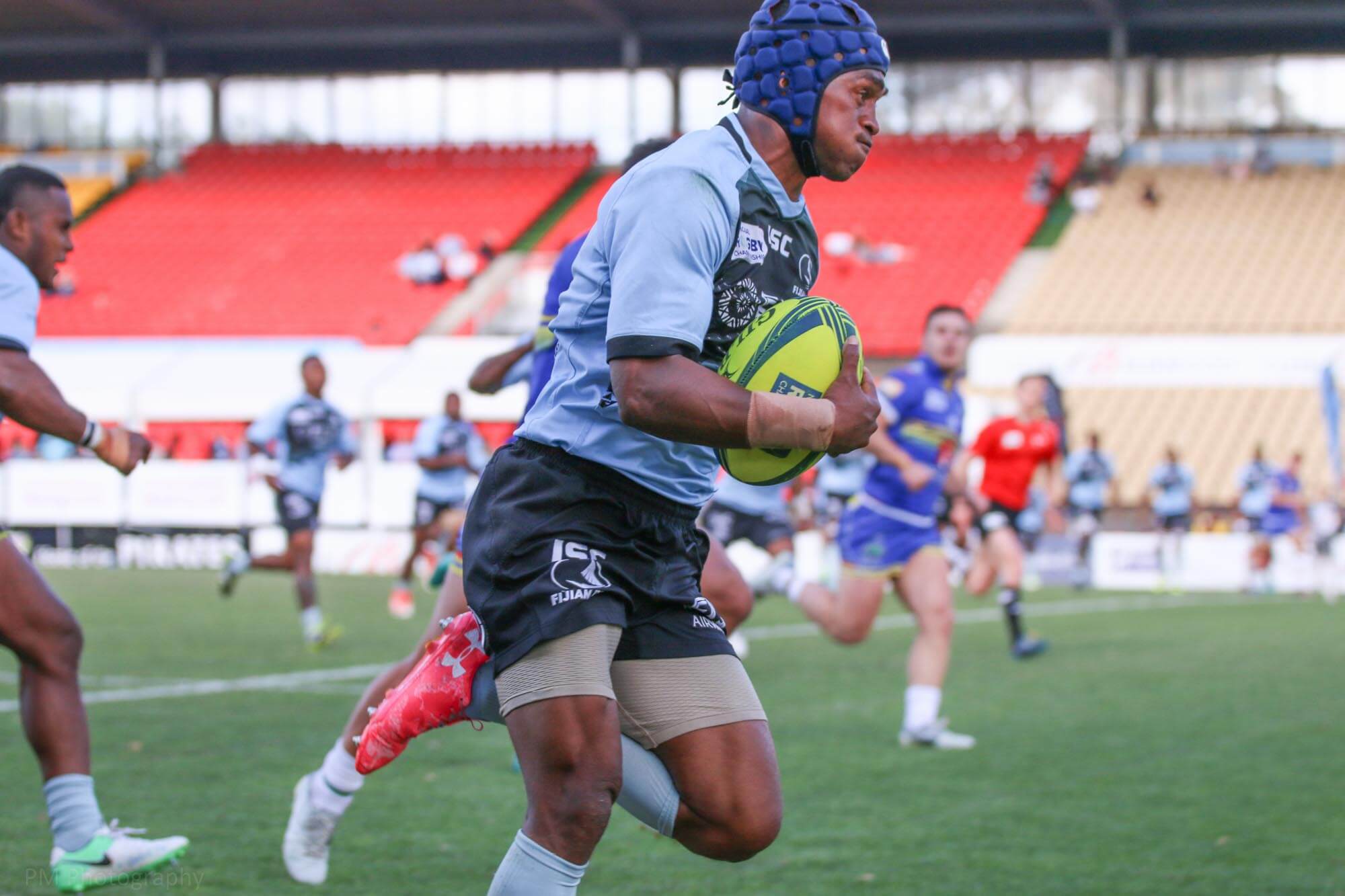 [one_third last="no"]
Alivereti Veitokani
My pick as the player of the tournament, the Drua flyhalf is Larkham-like for way more than his choose of match day headware. Seemingly blessed with all the time in the world he can step, run, kick, pass and continues to instinctively pop up in the right spot in support.[/one_third][one_third last="no"]
Albert Tuisue
The former Ram has had a few discipline issues this year but has proven to be one of the most impactful forwards in the competition.  Tuisue loves to run with the ball in hand (very effectively mind you). Almost as much as he loves smashing opposition players in defense.[/one_third][one_third last="yes"]
The bench
This could be the decisive match up. The Drua bench is packed with quality with probably the best impact player of the year, Johnny Dyer, leading the way. Throw in the likes of Daveta, Malele, Naqali, Mawi and Navuma and the Country outfit will have no respite as the match closes out.[/one_third]
QUEENSLAND COUNTRY
[one_third last="no"]
Hamish Stewart
It's cliched, sure, but both 10's are pretty damn vital to their team's chances on Saturday. Stewart's defense could prove key against the free-running Fijians, but his vastly improved kicking game will come under intense pressure from that dynamic back three of the Drua, and Veitokani as well.[/one_third][one_third last="no"]
The locks
After a stand out 2017 season, and memorable moments in their debut Super Rugby season this year, I've been disappointed with young Hockings and Blythe this NRC. That was until last round when they dismantled the Force lineout and were huge around the field. They have the chance to rule the lineout again this week and will need to be prepared for the physicality of the Drua pack.[/one_third][one_third last="yes"]
Filipo Daugunu
While Daugunu hasn't crossed the line anywhere near as many times as he did last NRC, I reckon his form has been dramatically better than last year. For one he's getting way more involved, making strong metres up the middle rather than just out wide while he's actively looked to link with support rather than just score himself. It makes him a dangerous prospect against his countrymen this weekend.[/one_third]
PREDICTION
I'm concerned that the Queensland Country pack won't be able to handle the physicality of the Drua pack. They'll rely heavily on Caleb Timu to make metres and that may not be enough.  The Drua seem to have too many game breakers througout their 23, which is likely to be very important in a Grand Final. The home crowd helps as well. Drua by 8.
MATCH DETAILS
| | |
| --- | --- |
| Date: | Saturday, 27th October |
| Venue: | Churchill Park, Lautoka |
| Kick-off: | 3:30pm local time (1:30pm QLD time) |
| Referee: | Nic Berry |
| AR1: | Jordan Way |
| AR2: | Aaron Pook |
| TMO: | Tevita Rokovereni |
| Weather: | Scattered thunderstorms, high humidity, windy |