We are just days away from the culmination of what has undoubtedly been the most intense, highest quality and, I'd suggest, most news-worthy Buildcorp NRC since inception. For the first time ever, we will have a Grand Final that doesn't take place at Ballymore as Tamworth becomes the centre stage for the big match.
It all kicked off just eight weeks ago and it's fair to say that this weekend's two competing teams, the NSW Country Eagles and the Perth Spirit, each kicked off their season in style. The Spirit opened the tournament with a win that many considered an upset when they upstaged an all-star Melbourne Rising team in a morning match at the University of Western Australia Sports Park.  The Eagles, meanwhile, gave the reigning two-time champions, Brisbane City, a massive wakeup call by dishing up an impressive win at Sydney University.
Scully Park in Tamworth is the venue for this weekend's game, which will be played at prime time on Fox Sports following on from the Bledisloe Cup double header in Auckland. It's a massive day for Australian Rugby and significant in that it will end with the focus being on regional NSW.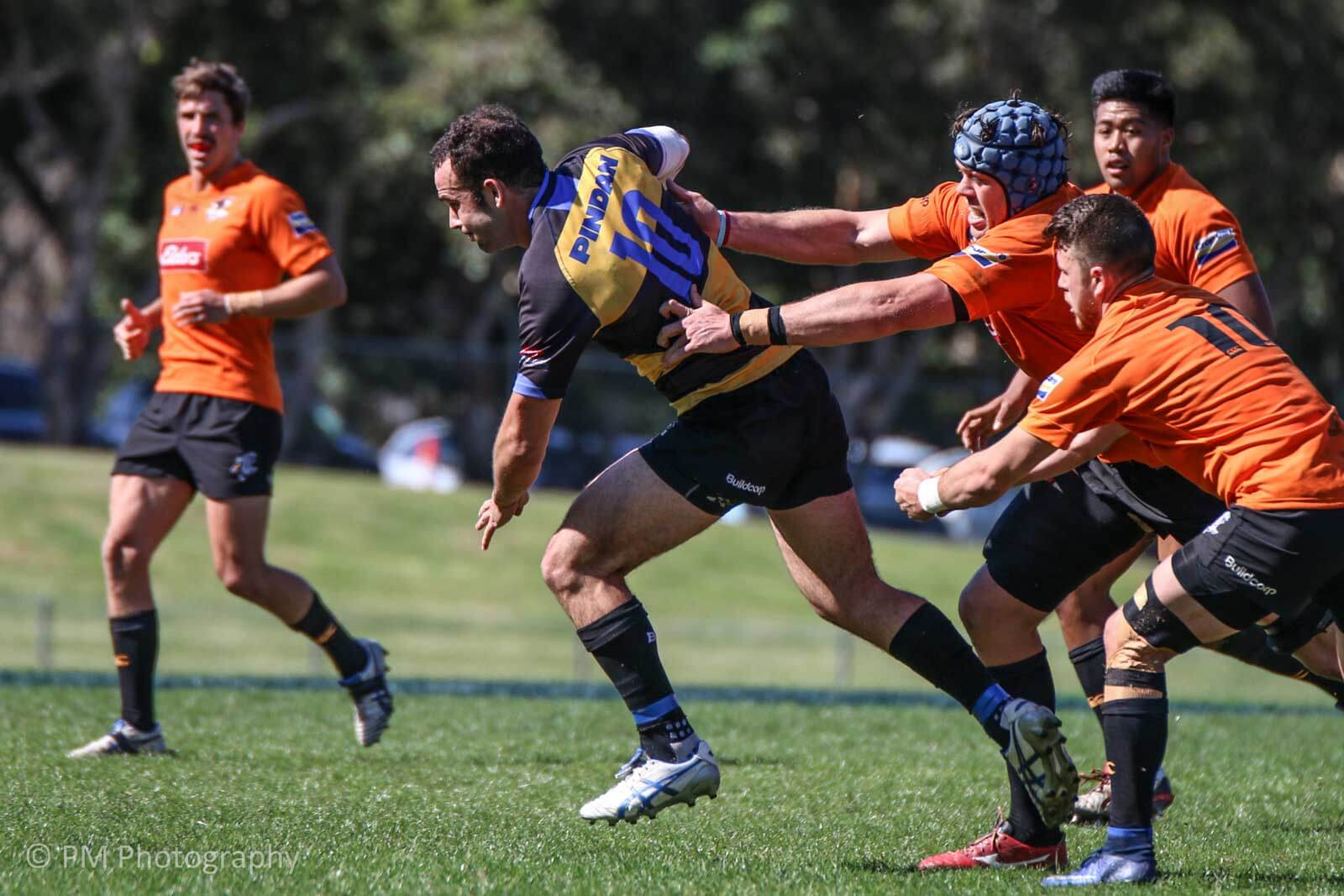 FORM
The Eagles have been without doubt the stand out team all season. Their consistency is evidenced by the fact they only dropped one game this year – an away match to Queensland Country when they were without regular starters Andrew Kellaway, Sam Ward, Jake Gordon and Tim Buchanan. They were back to their blistering best last week with a 50-24 win over the Melbourne Rising in the semi-final.
The Spirit have only lost two games all year which, when you factor in their travel challenges, is almost just as significant as the Eagles' efforts. Perth's losses were to the Sydney Rays in Round 2, a result they reversed last week in the semi-final (42-24) and their Round 5 loss to NSW Country.
TEAM NEWS
The Eagles remain without Ned Hanigan who was injured in the aforementioned loss to Queensland Country. To challenge the Eagles further,  is the unavailability, from last week's team, of front rowers Tolu Latu and Tom Robertson who have been called up to the Wallaby squad.
The Spirit, meanwhile, welcome back the GAGR Player of the NRC in flyhalf Jono Lance slotting straight back into the 10 jersey, despite the Man of the Match performance of his replacement, Ian Prior, last week.  While the Eagles will be without Robertson and Latu, the Spirit welcome the news that Luke Morahan will remain with them and start at fullback.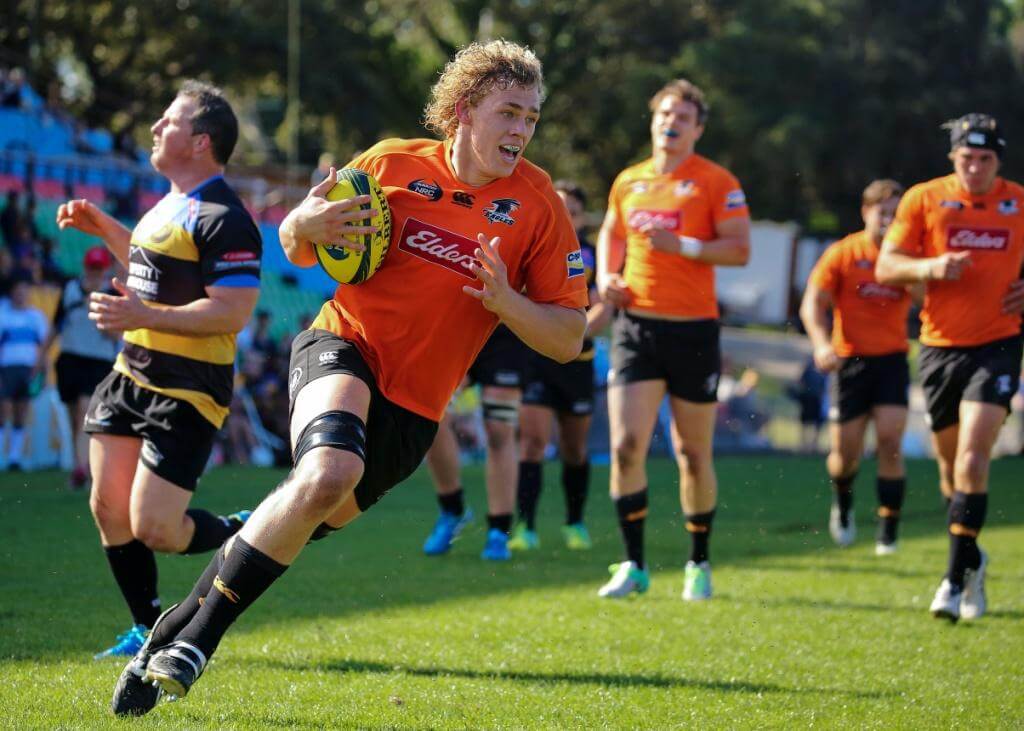 KEY MATCHUPS
Fullback: Andrew Kellaway has eaten up NRC defence pretty regularly throughout the history of the competition. This year, however, injury has curtailed a fair chunk of his season. Returning in the last round, he is still finding his full running game but the influence from the back is very much evident. Luke Morahan has done some magical manoeuvres for the Spirit this NRC. He started the first three games on the wing, but when given the chance to start at 15, against QLD Country, he lit the field up. He'll be the X-Factor that the Eagles must keep bottled up this weekend.
Scrumhalf: The Eagles Jake "Flash" Gordan is many people's tip to be crowned the NRC Player of the Year at the John Eales Medal in a few weeks' time. So well has the competition's leading try-scorer been playing, that pundits are calling for his inclusion in the Wallaby squad for their upcoming UK and Europe tour. Ryan Louwrens is probably a little less well known, at least by us East-Coast Elitists. The WA Rugby fans will tell you that Louwrens is the man! He may not have the speed of Gordon, but he has great strength and technique and can create a match defining moment out of nothing. What a battle.
Loose Head Prop: Now obviously as loose head props, these two will not face off mano-a-mano, at least in the scrums. However the impact each has on their team will be significant on the outcome of the match. Ryan has been somewhat of a revelation this season, thriving with the leadership responsibilities and showing off a ball-in-hand game previously rarely seen. Cowan has just come into the Spirit team after injury and has been an important leader in his own right. His scrummaging at stages last weekend was downright vicious so we know we can expect some fun and games come set piece on Saturday night.
Swapsies: This one is a little quirky. Last year Jono Lance, of the Spirit, was directing the NSW Country Eagles around the park and playing terrific footy. At the same time Kyle Godwin, of the Eagles, was running around at inside centre for the Perth Spirit. Both ended up being named in the GAGR Team of the Year and now have switched sides. Lance has seen less footy than Godwin, but has been excellent when on the park. Meanwhile Godwin has grown into his position wonderfully after a slow start to the season and has been red hot these last few weeks.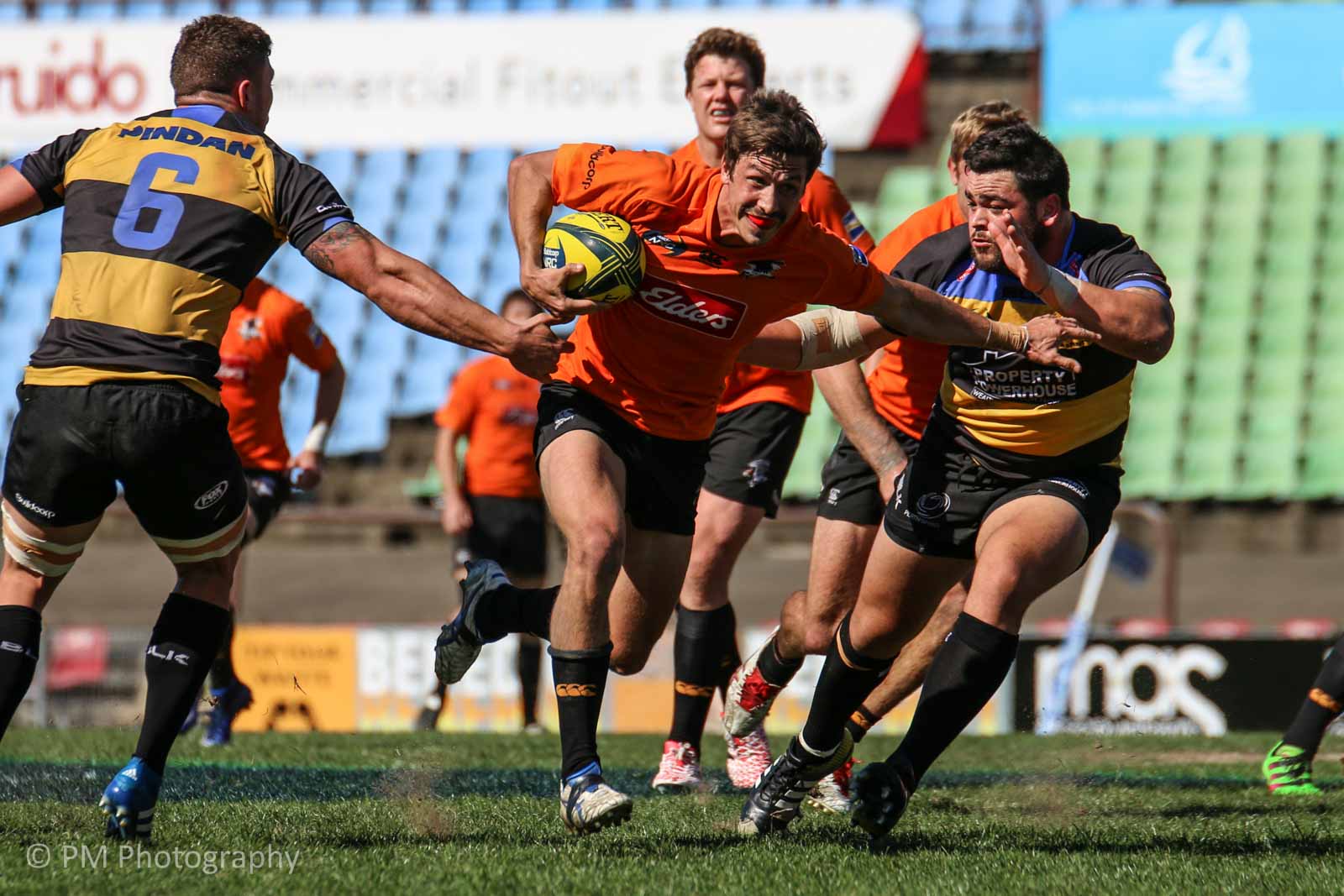 PLAYERS TO WATCH
Reece Robinson (Eagles) – has been electric this last half of the season displaying an arsenal of attacking weapons that will prove him to be a constant danger to the Spirit defence.
Sam Figg (Eagles) – has produced some memorable performances in the NRC and particularly of late. An absolute workhorse around the park, has an invaluable attacking game out wide.  
Ross Haylett-Petty (Spirit) – missed the first half of the season through injury, but there's been no stopping him since. Has the bulk of a lock, but plenty of skill to his game too. Dangerous close to the line.
Jermaine Ainsley (Spirit) – had a breakout year last year, and was rewarded with a Super Rugby debut this year. A damn strong scrummager who runs and tackles with plenty of force and intent.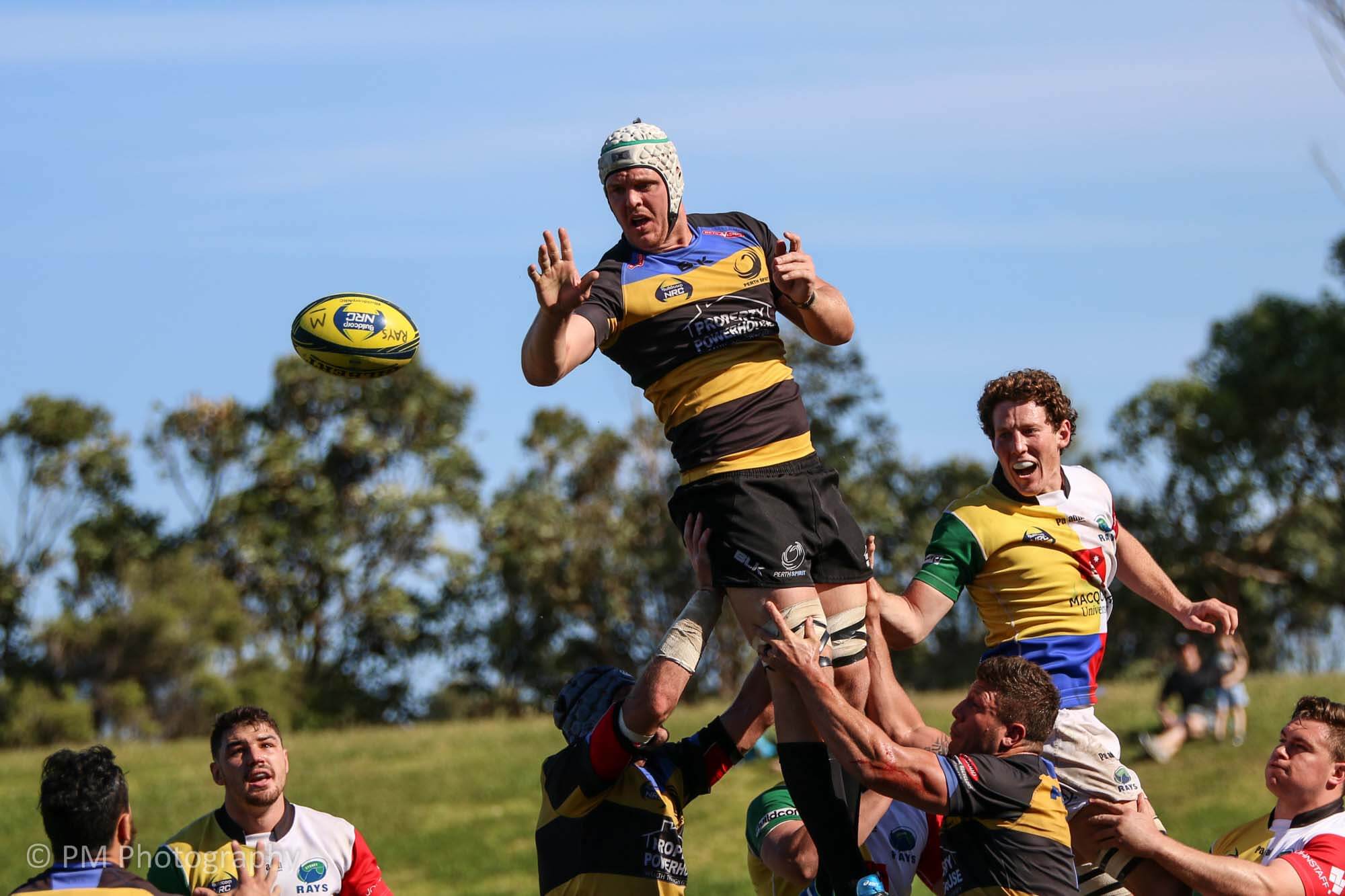 GAME PLANS
The Spirit won last weekend as they played like a Super Rugby team. They showed patience and stuck to their game plan, even when behind on the shoreline. They prayed off Rays' mistakes and worked their way into the opposition territory and pushed for points on most occasions.
The Eagles like to chance their arm a little more and, with a backline full of playmakers and with plenty of speed (and a forward back pretty damn handy in itself), they've got attacking thrust across the park.  They'll look to strike from almost anywhere on the field and can do so pretty damn effectively.
LAST TIME THEY MET
We described it as an "epic encounter" last time these two met. It was as a result of torrential rain in and around Orange that saw this match rescheduled for Concord Oval as part of a double header with the Rams. The Eagles were brilliant, led by an amazing Jake Gordon performance,  and won 48-24. The Spirit weren't actually too bad on the day, but the Eagles were just on song!
PREDICTION
This is a really tough one to tip as all Grand Finals should be. The Spirit are choke full of Super Rugby talent, but the Eagles have created fantastic cohesion through the squad in 2016. I think that, and the impact of coach Darren Coleman and hopefully a passionate Tamworth crowd, will be enough to see them home. Eagles by 4
---
NSW Country Eagles:
1 Paddy Ryan (c), 2 Folau Fainga'a, 3 Sam Needs, 4 Rohan O'Regan, 5 Tim Buchanan, 6 Sam Figg, 7 Rowan Perry, 8 Sam Ward, 9 Jake Gordon, 10 Andrew Deegan, 11 Alex Newsome, 12 Kyle Godwin, 13 David Horwitz, 14 Reece Robinson, 15 Andrew Kellaway.
Reserves: 16 Luke Holmes, 17 Jed Gillespie, 18 Cam Betham, 19 Ryan McCauley, 20 Tom Cusack, 21 Mark Baldwin, 22 Tayler Adams, 23 Angus Roberts
Perth Spirit:
1. Pek Cowan, 2. Heath Tessmann (c), 3. Jermaine Ainsley, 4. Kieran Stringer, 5. Onehunga Havili, 6. Ross Haylett-Petty, 7. Richard Hardwick, 8. Brynard Stander, 9. Ryan Louwrens, 10. Jono Lance, 11. Semisi Masierewa, 12. Ben Tapuai, 13. Billy Meakes, 14. Marcel Brache, 15. Luke Morahan
Reserves: 16. Anaru Rangi, 17. Laione Mulikihaamea, 18. Shambeckler Vui, 19. Grayson Knapp, 20. Kane Koteka, 21. Michael Ruru, 22. Ian Prior, 23. Eric Vasukicakau.
Date: Saturday 22 Octobert 2016
Venue: Scully Park, Tamworth
Kick-Off : 19:45 local (AEDT)
Referee: Nic Berry
Assistant referees: William Houston, Rohan Hoffmann
Television match official: George Ayoub