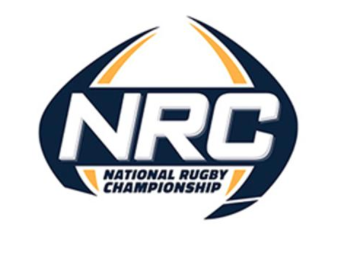 The NRC have announced the fixtures, venues and dates for this season's inaugural National Rugby Championship.  Buildcorp have also been announced as the major sponsor of the competition. 
The competition will include nine regular season rounds running from the 21st of August – 19th of October.  Games played on a Thursday night will be the broadcasted games.  The Thursday night games for Rounds 6-9 will be announced in due course and will move from their scheduled time currently listed in the draw to the broadcast slot of 7.30pm on Thursday.
"The inaugural year of the Buildcorp National Rugby Championship promises to deliver a terrific spectacle for fans and players after the Super Rugby and Club Rugby seasons have finished." said ARU CEO Bill Pulver.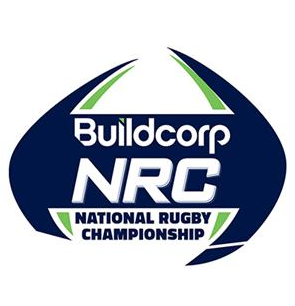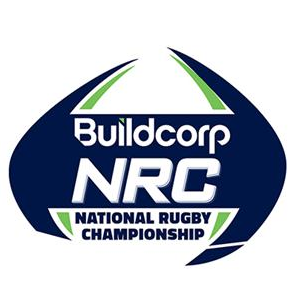 Round 1
Thurs 21 Aug: Brisbane City vs Sydney Stars at Ballymore Stadium, Brisbane 7.30pm
Fri 22 Aug: Melbourne Rising vs North Harbour Rays at AAMI Park, Melbourne 7.30pm
Sat 23 Aug: Canberra Vikings vs Perth Spirit at Viking Park, Canberra 2.30pm
Sat 23 Aug: NSW Country Eagles vs Greater Sydney Rams at Coogee Oval, Sydney 3.00pm
Queensland Country BYE
Round 2
Thurs 28 Aug: Greater Sydney Rams vs Canberra Vikings at Pirtek Stadium, Sydney 7.30pm
Sat 30 Aug; Queensland Country vs NSW Country Eagles at Bond University, Gold Coast 3.00pm
Sun 31 Aug: Perth Spirit vs Brisbane City at University of WA, Perth 3.30pm
Sun 31 Aug: Sydney Stars vs Melbourne Rising at Leichhardt Oval, Sydney 3.00pm
North Harbour Rays BYE
Round 3
Thurs 4 Sept: North Harbour Rays vs NSW Country Eagles at Brookvale Oval, Sydney 7.30pm
Sat 6 Sept: Brisbane City vs Melbourne Rising at Ballymore Stadium, Brisbane 3.00pm
Sat 6 Sept: Canberra Vikings vs Queensland Country at Viking Park, Canberra 2.30pm
Sat 6 Sept: Perth Spirit vs Greater Sydney Rams at Adelaide Airport Stadium, Adelaide 2.00pm
Sydney Stars BYE
Round 4
Thurs 11 Sept: Melbourne Rising vs Perth Spirit at AAMI Park, Melbourne 7.30pm
Sat 13 Sept: Queensland Country vs North Harbour Rays at Cbus Super Stadium, Gold Coast 5.10pm
Sat 13 Sept: Greater Sydney Rams vs Sydney Stars at Pirtek Stadium, Sydney 3.00pm
Sun 14 Sept: NSW Country Eagles vs Brisbane City at Oakes Oval, Lismore 3.00pm
Canberra Vikings BYE
Round 5
Thurs 18 Sept: Queensland Country vs Greater Sydney Rams at Ballymore Stadium, Brisbane 7.30pm
Sat 20 Sept: NSW Country Eagles vs Melbourne Rising at Wade Park, Orange 3.00pm
Sat 20 Sept: North Harbour Rays vs Perth Spirit at Brookvale Oval, Sydney 5.30pm
Sat 20 Sept: Sydney Stars vs Canberra Vikings at Leichhardt Oval, Sydney 3.00pm
Brisbane City BYE
Round 6
Sun 28 Sept: Melbourne Rising vs Canberra Vikings at AAMI Park, Melbourne 2.00pm
Sun 28 Sept: Brisbane City vs Queensland Country at Ballymore Stadium, Brisbane 3.00pm
Sun 28 Sept: Perth Spirit vs Sydney Stars at HBF Arena, Perth 3.30pm
Sun 28 Sept: North Harbour Rays vs Greater Sydney Rams at Brookvale Oval, Sydney 3.00pm
NSW Country Eagles BYE
Round 7
Thurs 2 Oct tbc tbc 7.30pm
Fri 3 Oct: Greater Sydney Rams vs Brisbane City at Pirtek Stadium, Sydney 7.30pm
Sat 4 Oct: Canberra Vikings vs North Harbour Rays at Viking Park, Canberra 2.30pm
Sat 4 Oct: Perth Spirit vs Queensland Country at Rockingham RUC, Perth 3.30pm
Mon 6 Oct: Sydney Stars NSW vs Country Eagles at Leichhardt Oval, Sydney 3.00pm
Melbourne Rising BYE
Round 8
Sat 11 Oct: North Harbour Rays vs Brisbane City at Brookvale Oval, Sydney 5.30pm
Sat 11 Oct: Canberra Vikings vs NSW Country Eagles at Viking Park, Canberra 2.30pm
Sat 11 Oct: Greater Sydney Rams vs Melbourne Rising at Pirtek Stadium, Sydney 3.00pm
Sat 11 Oct: Queensland Country vs Sydney Stars at Mike Carney Toyota Park, Hugh St, Townsville 3.00pm
Perth Spirit BYE
Round 9
Sat 18 Oct: NSW Country Eagles vs Perth Spirit at Caltex Park, Dubbo 3.00pm
Sat 18 Oct: Melbourne Rising vs Queensland Country at AAMI Park, Melbourne 6.00pm
Sat 18 Oct: Brisbane City vs Canberra Vikings at Suncorp Stadium, Brisbane 4.10pm
Sun 19 Oct: Sydney Stars vs North Harbour Rays at Leichhardt Oval, Sydney 3.00pm
Greater Sydney Rams BYE
Semi Finals
1st team vs 4th team at 1st Team venue
2nd team vs 3rd team at 2nd Team venue
Final
Semi 1 Winner vs Semi 2 Winner at Top team venue