Alas, the time has come for us to bid farewell to another NRC season.  While in previous years I've felt I have been one of only a few to be waving goodbye to this comp around now, this year it feels a little different. It feels as though more people have woken to this rugby. It feels like there are more people, not only just aware of the rugby, but who have fully bought into it.
And good for them in doing so because it has been a belter of a season. While the ratings nor crowds seem to be where, I think, the competition deserves most people agree that the standard of footy has definitely raised a couple of notches.
But it can't be a season without the end of season 'awards'. So let's get to it:
Team of the Season:
15 Jack Maddocks (Melbourne Rising)
14 Ed Fidow (Brisbane City)
13 John Stewart (Fiji Drua)
12 Duncan Paia'aua (Queensland Country)
11 Filipo Daugunu (Queensland Country)
10 Tayler Adams (NSW Country Eagles)
9 James Tuttle (Queensland Country)
8 Isi Naisarani (Perth Spirit)
7 Tom Cusack (Canberra Vikings)
6 Rob Valetini (Canberra Vikings)
5 Matt Phillip (Perth Spirit)
4 Tom Staniforth (NSW Country Eagles)
3 Taniela Tupou (Queensland Country)
2 Hugh Roach (Greater Sydney Rams)
1 Joeli Veitayaki (Fiji Drua)
There you have it. Four from the Premiers seems about right, while two from the Minor Premiers may be harsh. I don't know who you'd pick instead of any of the above, which is probably indicative of the high quality team performances they produced. Tom Banks would be the obvious candidate but I don't think he played close to what he has in the past (last year for QLD Country for example) and Jack Maddocks, of the Rising, was outstanding in just about every game he played.  The Sydney Rays are the only team not represented with Latu Latunipulu probably their best candidate.
If pushed, Duncan Paia'aua would be the Player of the Season as no other player as had a significant impact on their team's performances as the QLD Country captain did.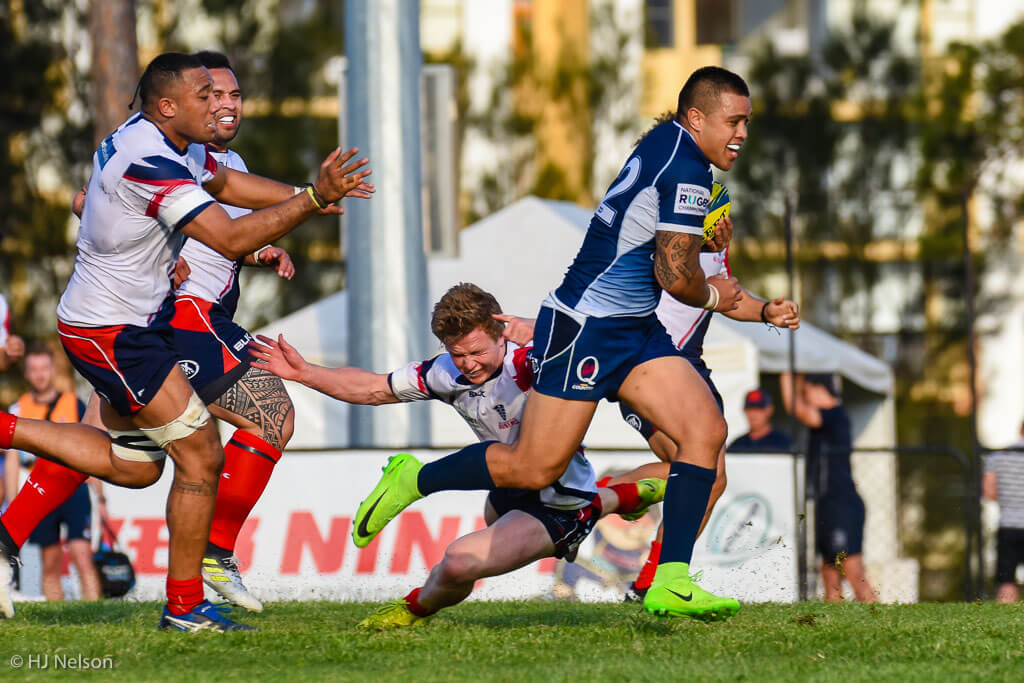 Game of the Year:
It's hard to go past the Grand Final for this one. It's not always the way, that the culmination of the season is such high quality, as they often get bogged down with the pressure of the situation. Saturday night, however, the Canberra Vikings and Queensland Country produced an absolute cracker.
If I was to award a silver and bronze medal for this award it would have to be split, but by the same teams. The two Vikings v Perth Spirit clashes in 2017 were Super Rugby quality in terms of intensity. Their early preliminary round encounter was an epic forward battle broken by a late bit of backline brilliance. The rematch, in the semi-final last weekend, was equally momentous and perhaps draining on the Vikings before their Grand Final.
Performance of the Year:
The Canberra Vikings win over Fiji could be perhaps the finest NRC performance in the history of the competition. We have huge wins before in the NRC,  perhaps most notably back in 2014 when the Melbourne Rising destroyed Brisbane City at Ballymore.  But that was all a little loosey goosey. The Viking win in Round Five was one built on clinical performance of skill and game plan and was the closest I have seen to a Super Rugby performance as I have seen from an NRC team.
Shame of the Year:
The Fijians entered their first NRC as unknowns to most of the Australian rugby public. In their first game, against Brisbane City at Ballymore,  their fullback Peceli Nacebe shone bright in a heartening loss. The next week he was moved to flyhalf, to take on the Rising, and took it up a gear in scoring his second try-double in two weeks and causing havoc amongst the Rising defence. So when he was injured early in the Drua's first home game the next week, against the Eagles, fans (both Fijian and Australian) were robbed of one of the emerging stars of the game.
Most improved:
This competition offers so much to all sorts of players. It provides a chance for club players to match themselves with and against seasoned professionals. It provides teenagers their first chance at playing with men. It provides injured pros the chance to return to the game and push for high honours. And it provides borderline Super Rugby players a chance to grow their game and stake their claim for higher honours. That last one is Richie Arnold of the Perth Spirit. The improvement in Arnold's game this year from the start to his three-try effort in the semi-final has been remarkable. Who knows where he will end up next year, and here's hoping it is in Australia, because it surely can't be long he joins his twin brother Rory in Wallaby colours.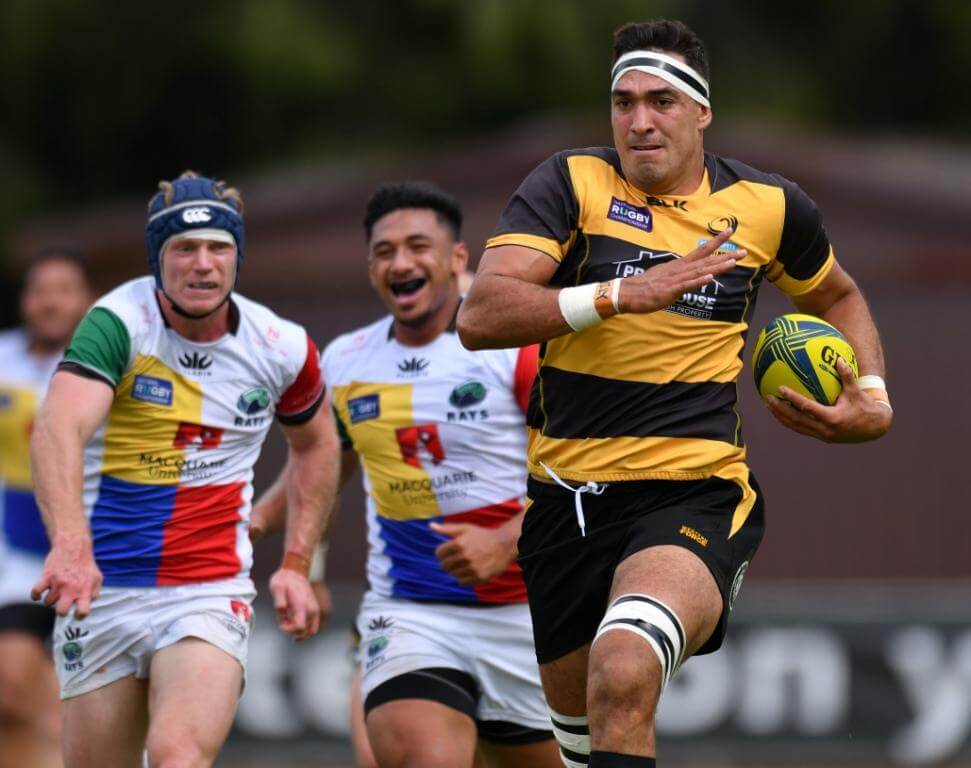 Super Rugby Statement
This is the award for the player who has stuck their hand up and made the biggest statement about their Super Rugby abilities this season – and it's a tie. Earlier this year, Canberra's Rob Valetini played most the Junior World Cup off the bench (behind the likes of Reece Hewat, Angus Scott-Young and Liam Wright). He finished 2017 as one of the most dominant players of the competition and can't be far behind Wright in getting a call up as a development player on the Wallaby tour. Brumbies fans would have smiling knowing they welcome back David Pocock next year. They would have been beaming with the signing of Isi Naisarani to join him in the backrow. They must now surely be absolutely wetting themselves at the prospect of someone getting Valetini in that backrow as well.
Valetini is a stand out call here, but I couldn't split him from Filipo Daugunu. The former Fijian Under 23 soccer goalie had an outstanding club season for his side Wests this year. He joined the club already under the watchful eyes of those in the know at Queensland Rugby and the NRC would be the stage for him to prove his worth. He burst onto the national scene in Round 4 against the Rays with two tries, including a brilliant solo effort from the kick off that was reminiscent of his final score on Saturday night. His form has secured him a Queensland Reds contract and, according to many, a starting spot ahead of the likes of Eto Nabuli, Chris Feauai-Sautia and Lachlan Maranta.
He's Back award
This is a special award I've chucked in to celebrate the performances of John Grant this year. Grant has had a fascinating career which has seen him played Aussie 7s, NRL, beat the likes of Jarryd Hayne and Greg Inglis in a 100m track race and be widely proclaimed as a winger with huge potential. The prolific try scorer, a former Eastwood favourite, was back on the family farm in Cowra when he got the call to come back to the city and turn out for the Greater Sydney Rams.  He scored tries in his first three games back, including a double against the reigning champions Perth Spirit in Round 3.
You don't know me…yet!
One of the best things from the original version of the NRC, the Australian Rugby Championship in 2007, remains the TV ad – "You don't know me …yet"
It hit the mark perfectly for what that tournament was about and could have achieved had it had the structure, and support, to make it sustainable.
The premise remains for this competition and so I thought I'd run through a random bunch of players from this tournament that I reckon could be use if they ran a similar campaign.
Melbourne Rising – Jack McGregor, Harrison Goddard and Semisi Tupou
Queensland Country – Angus Blyth and Harry Hockings
NSW Country Eagles – Tayler Adams and Brandon Paenga-Amosa
Canberra Vikings – Len Ikitau, Darcy Swain and Harry Lloyd
Sydney Rays – Latu Latunipulu