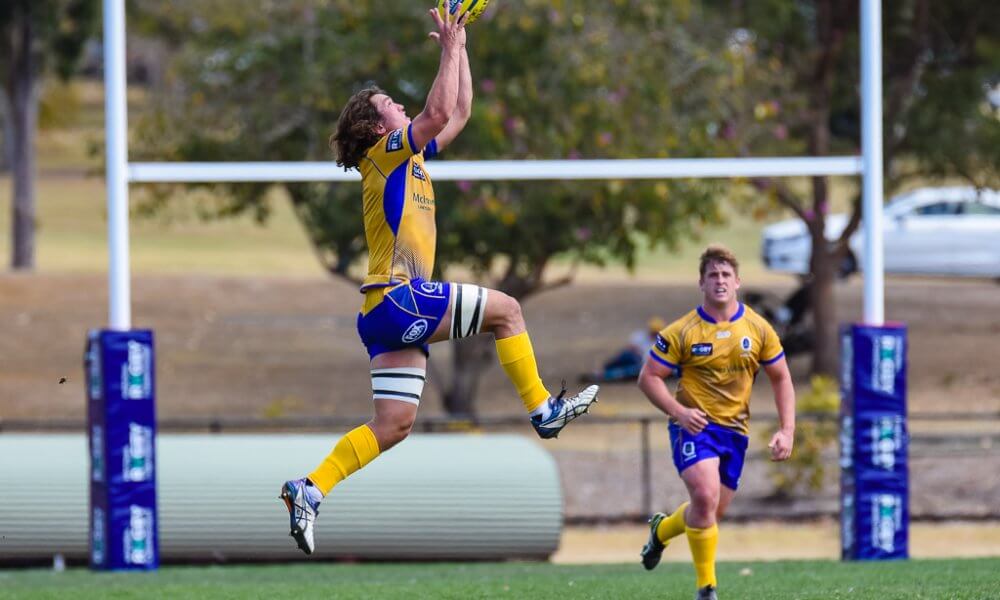 Given the short nature of the NRC season all teams are consistently on the precipice of sliding out of finals contention. While the Drua have created a bit of a gap at the top of the table, with an extra game up their sleeve the margin isn't as significant as you may think.  In fact taking into consideration who has had byes and who hasn't and you could make a case for everyone, except perhaps the Melbourne Rising, still being in contention.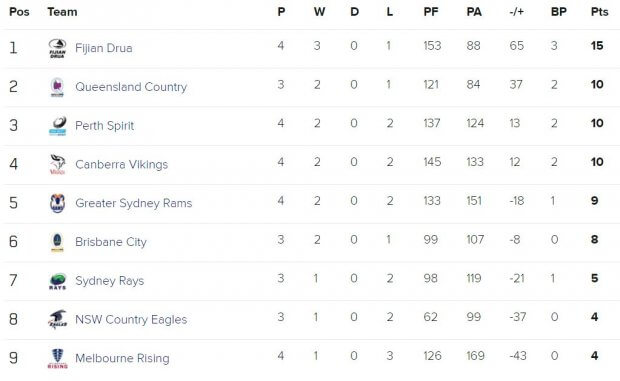 With the Rams having the bye this round, there's a chance for a number of teams to make a big claim for their finals futures.  Despite recent results don't expect the Canberra v Fiji to be a fait accompli and a win to the home team would open up this competition even more. The Saturday and Monday games will give the winner an important boost on the table, given the opposition. And all the hype in the world over QLD Country's two wins will be worthless if they fail to defeat the cellar dwelling Rising.
For the only time this season we have games on four consecutive days as the organisers astutely look for space around the AFL and NRL Grand Finals. Let's take a look at the individual games themselves and your reasons to get along or tune in.
Canberra Vikings v Fijian Drua (Live on Fox Sports)
Friday 29 September at Viking Park (Canberra). Kick-off 7:30pm (local time)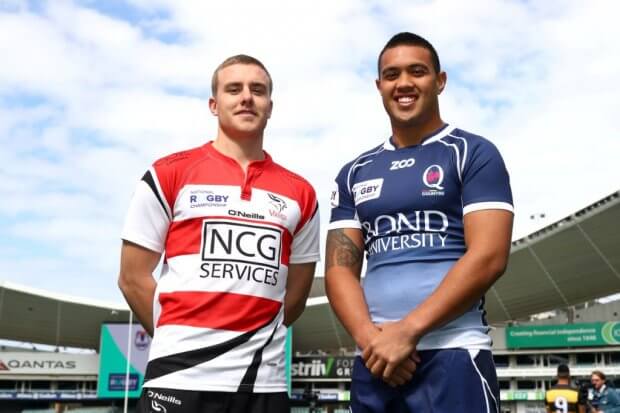 Reasons not the miss the match:
Don't fight it people. No whinging about this being an AUSTRALIAN competition and now we can't even win that. Just get out there and enjoy the purity that is Fiji Rugby. I'll tell you this, if every team played rugby like Fijians did (probably physically impossible) then it'd be the most popular sport in the country. The Drua are an absolute joy to watch and are repaying Fox's decision to broadcast each of their games.
The Vikings must be absolutely fanging for a win given their last two outtings. Back in Round 3 they travelled to Brisbane and held their own all game only to go down by two points despite a late rally. Last week it was the Eagles who snagged the win with a late try and conversion. The Vikings can take solace from the comforts of home and hopefully a supportive home crowd to get them over the line should the scores again be tight at the end.
A couple of weeks ago the rookie Valetini took on the NRC's form No 8 in Isi Naisarani. While the Spirt forward probably took the points, Valetini impressed with his power and enthusiasm. This weekend he moves to blindside and takes on 15 'Naisaranis' and you can bet his physicality will be sorely tested. Given Isi's impact on the Drua last week, I'm backing the young tyro from Canberra to come through with his reputation intact, if not enhanced.
Canberra Vikings:
1. Faalelei Sione 2. Folau Faingaa 3. Joel Penders 4. Darcy Swain 5. Blake Enever 6. Rob Valetini 7. Tom Cusack [c] 8. Lolo Fakaosilea 9. Ryan Lonergan 10. Wharenui Hawera 11. Ben Johnston 12. James Dargaville 13. Andrew Robinson 14. Andrew Muirhead 15. Tom Banks
16. Robbie Abel 17. Harry Lloyd 18. Les Leuluailii-Makin 19. Angus Allen 20. Dean Oakman-Hunt 21. Pedro Rolando 22. Mac Hansen 23. Len Ikitau
Fiji Drua:
1. Joeli Veitayaki Jnr, 2. Ratunaisa Nauma, 3. Kalivati Tawake, 4. Peni Naulago, 5. Filimoni Seru, 6. Samu Saqiwa, 7. Mosese Voka [c], 8. Peni Raidre, 9. Frank Lomani, 10. Kini Douglas, 11. Apete Daveta, 12. Eroni Vasiteri, 13. John Stewart, 14. Eroni Sau, 15. Apisalome Waqatabu
16. Osea Naganilau, 17. Eroni Mawi, 18. Moese Duckvaki, 19. Mataiasi Ucutabua, 20. Sakiusa Nadruka, 21. Seru Cavuilati, 22. Kitione Taliga, 23. Ifereimi Tovilevu
Tip: Upset time. I reckon the Vikings can do this at home as Fiji come off two home games. Vikings by 2
---
Queensland Country v Melbourne Rising (Streamed via foxsports.com.au/live)
Saturday 30 September at Bond University (Gold Coast). Kick-off 3:00pm (local time)
Reasons not the miss the match:
This NRC clash between is the culmination of a massive two days of rugby at Bond Uni. I'm not sure how they are going to fit it all in but starting on Friday you have the AON National Uni 7s reaching its conclusion in its inaugural year. Then there's going to be the National U16s final and the National Junior Gold Cup U15s final for a taste of some of the best young talent in the country. It's a potentially overwhelming display of the finest young talent going around in Australian Rugby.
While one-test Wallaby Eto Nabuli has been somewhat contained this NRC, disappointingly so to be honest, the other three wingers in this game were highlight machines last round. Each scored a brace of tries and each were pretty damn spectacular.  Debutant Filipo Daugunu's scored a classic individual try from the kick off before backing up with another in the 2nd In Melbourne both Ratu and Tupou scored nearly identical kick chase tries while finishing exquisitely another opportunity each.
Queensland Country have already surpassed the number of wins they had last year, and equalled the total wins that had it each of 2014 and 2015. Needless to say their back to back wins is also a record.  It's big news, comparatively, but it really means nothing unless they can continue to build on their early form. The Rising had their first win of the season so, despite sitting at the bottom of the ladder, it won't be all plain sailing for the Country lads.
Queensland Country:
1 Sef Fa'agase, 2 Alex Casey, 3, Taniela Tupou 4 Angus Blyth, 5 Harry Hockings, 6 Angus Scott-Young, 7 Liam Wright, 8 Caleb Timu, 9 James Tuttle, 10 Hamish Stewart, 11 Eto Nabuli, 12 Duncan Paia'aua [c], 13 Chris Feauai-Sautia, 14 Filipo Daugunu, 15 Patrick James
16, Richie Asiata 17 Alex Mafi, 18 Fred Burke, 19, Rob Puli'uvea 20 Tai Ford, 21 Tate McDermott, 22 Teti Tela, 23 Veresa Mataitini
Melbourne Rising:
1 Rory O'Connor, 2. Siliva Siliva, 3. Fereti Sa'aga, 4. Steve Cummins [c], 5. Emmanuel Latu-Meafou, 6.Jason Havea, 7. Ikapote Tapai, 8. Rob Leota, 9. Harrison Goddard, 10. Jack McGregor, 11. Semisi Tupou, 12. Sione Tuipulotu, 13. Hunter Paisami, 14. Kitione Ratu, 15. Jack Maddocks
16. Cameron Mapusua, 17. Tom Moloney, 18. Pone Fa'amausili, 19. Sione Taufa, 20. Lloyd Johansson, 21. Maradona Farao, 22. Mahe Vailanu, 23. Henry Hutchison
Tip: Queensland Country to keep on trucking and snag that important 3rd win. Country by 9
---
Perth Spirit v Brisbane City (Streamed via foxsports.com.au/live)
Sunday 1 October at McGillivray Oval (Perth). Kick-off 4:00pm (local time)
Reasons not the miss the match:
While the Spirit sit up in 3rd spot and Brisbane are back in 6th, this match should be a lot closer than the table suggests. Both teams are sitting on the same number of wins, with Brisbane having played one less game and the Spirit ahead on bonus points. The two teams have twice faced off in Perth and have shared the spoils. Briso won with an inexperienced outfit back in 2014 but last year they were absolutely smashed when Perth put more than 60 points on them.
Last year Isi Naisarani was a breakout star of the NRC for Brisbane City. He was signed to the Force and is now a standout for the Spirit. There's no animosity, nor probably too much loyalty, from Isi to the Brisbane City team but it will be a fascinating match up regardless. The Brisbane backrow of Korczyk, Morrey and Richards will be looking to cut him down before he can build too much momentum and provide the Perth team all important go-forward.
While Isi was going that way, there were a few coming this way. Brisbane fullback Ngamanu developed his game in the WA Rugby system before coming to Brisbane to finish his schooling at Brisbane Boys College. AJ Alatimu's migration was a little more recent.  When former Force assistant coach Elwee Prinsloo decided to pack up and move to Brisbane to help coach Premier club side, GPS, he brought Alatimu, Laione Mulikihaamea and Maalonga Konelio with him. The three former Perth Spirit players each had fantastic club seasons and have found their way into the Brisbane City squad, with Alatimu the only one nailing down a starting spot, Konelio is back on the bench. Former Force prop Salesi Manu makes his return to Australian Rugby, after a period in France, taking the tight head spot from Sam Talakai.  Their return 'home' will be an interesting little aside to what should be a cracking match..
Perth Spirit:
1. Pek Cowan, 2. Anaru Rangi, 3. Shambeckler Vui, 4. Richard Arnold, 5. Matt Philip, 6. Onehunga Havili, 7. Kane Koteka, 8. Isi Naisarani, 9. Michael Ruru [c], 10. Peter Grant, 11. Clay Uyen, 12. Marcel Brache, 13. James Verity-Amm, 14. Chance Peni, 15. Nick Jooste
16. Sama Malolo, 17. Mees Erasmus, 18. Jermaine Ainsley, 19. Matt O'Brien, 20. Tevin Ferris, 21. Ian Prior, 22. Sheldon Tarawa, 23. Hamish Buick
Brisbane City:
1 Tonga Ma'afu, 2 Andrew Ready [c], 3 Salesi Manu, 4 Dan Gorman, 5 Kane Douglas, 6 Adam Korczyk, 7 Pat Morrey, 8 Michael Richards, 9 Moses Sorovi, 10 Quade Cooper, 11 Ed Fidow, 12 AJ Alatimu, 13 Chris Kuridrani, 14 Dylan Riley, 15 Jayden Ngamanu
16 Maile Ngauamo, 17 Markus Vanzati, 18 Feao Fotuaika, 19 Reece Hewat, 20 Michael Gunn, 21 Nick Frisby, 22 Maaloga Konelio, 23 Lachlan Maranta
Tip: Perth is a different team at home, as results this year have shown. No Meakes is hard but I'm calling Spirit by 2
---
NSW Country Eagles v Sydney Rays (Live on Fox Sports)
Monday 2 October at Simon Poidevin Oval (Goulburn). Kick-off 2:00pm (local time)
Reasons not the miss the match:
Finally the Eagles get back to back 'home' matches, after spending the start of the season on the 'road'. Following a memorable win and fantastic experience in Armidale last weekend, the Eagles now travel south to take host the Rays in Goulborn. There's a lot to like about this game heading to Simon Poidevin Oval for this Monday arvo game, particularly in recognition of host club, the Goulbourn Rugby Club, being the oldest country rugby club in the country.
The Eagles took somewhat of a gamble by just picking the one pure flyhalf in the NRC squad this season. So far they haven't looked like needing anyone else as Tayer Adams continues on the form that won him the Ken Catchpole Medal for the stand out player in the Shute Shield. He was bloody brilliant last weekend in orchestrating a come from behind win against the Vikings, NSW Country's first victory of the weekend. The Eagles will needing more of the same to repel the Rays this Monday.
The Rays shocked many (well … me) by putting a big score on the Melbourne Rising in Round 3. It was a strong statement following a somewhat flat debut 2017 performance against the Rams and it set them up for a strong campaign. Things were looking just as positive when they raced away to an early 10 point lead last week against QLD Country. But then it all fell apart as the Queenslanders cracked the half century mark. It's always fascinating how a good team responds to a big loss and this is the game for the Rays to prove themselves a good team when they take on a team on a high. There are a couple of big boosts for them with Dave McDuling back at lock and last year's player of the NRC, Irae Simone, back from injury.
NSW Country Eagles:                                                        
1. Paddy Ryan [c], 2. Brandon Paenga-Amosa, 3. Sam Needs, 4. Thomas Staniforth, 5. Ryan McCauley, 6. Rohan O'Regan, 7. Maclean Jones, 8. Sam Ward, 9. Jake Gordon, 10. Tayler Adams, 11. Alex Gibbon, 12. Kyle Godwin, 13. Alex Newsome, 14. Henry Clunies-Ross, 15. Andrew Kellaway
16. Connal McInerney, 17. Matt Gibbon, 18. Harry Johnson-Holmes, 19. Tim Buchanan, 20. Patrick McCutcheon, 21. Nick Kellaway, 22. Lachlan Anderson, 23. Tom Hill
Sydney Rays:                                                 
1. David Lolohea, 2. Damien Fitzpatrick [c], 3. Alex Westgarth, 4. Dave McDuling, 5. Angus Ryan, 6. James Brown, 7. Tom Connor, 8. Hugh Sinclair, 9. Nick Duffy, 10. Angus Sinclair, 11. Latu Latunipulu, 12. Rohan Saifoloi, 13. Irae Simone, 14. Josh Turner, 15. Harry Burey
16. James Hilterbrand, 17. Lisiate Vaihu, 18. Wayne Borsak, 19. Conor Vest, 20. Bruce Kaino, 21. Jack Grant, 22. Kepu Lokotui, 23. Rob Buaserau
 Tip: A few injuries around the Rays squad knocks them around so I'm tipping the Eagles to keep flying. NSW Country by 4