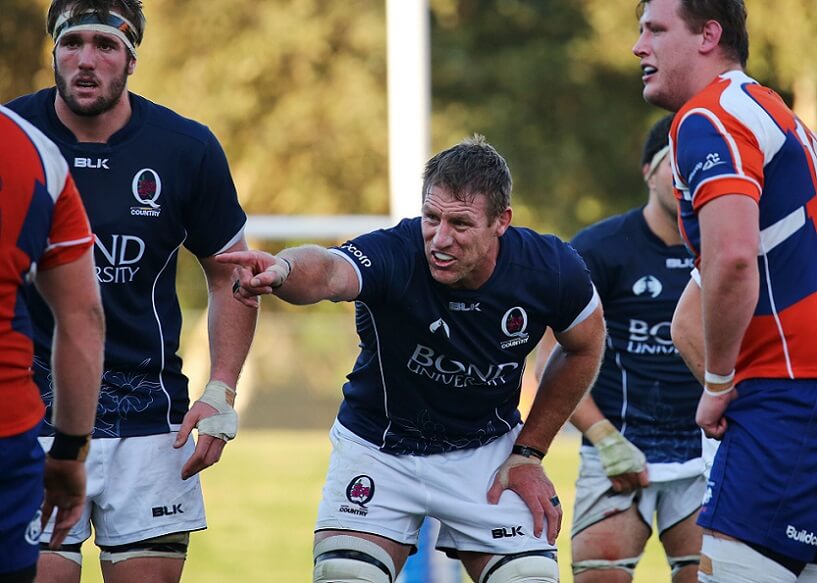 Just two rounds to go in the NRC in its new 'blink and you'll miss it' season format. What it means is that pretty much every game has meaning, particularly as we race towards the finals in a couple of weeks' time.
Round 5 saw some incredible rugby played, with some brilliant pieces of individual skill but also a whole heap of superb team tries.  Round 6 features four cracking match-ups, each with their own significance and reason to watch. So, let's get to it and have a look.
QLD COUNTRY V NSW COUNTRY EAGLES (STREAMED VIA FOXSPORTS.COM.AU)
SATURDAY 1 OCTOBER AT CLIVE BERGHOFER STADIUM (TOOWOOMBA). KICK-OFF 1:00PM (LOCAL TIME)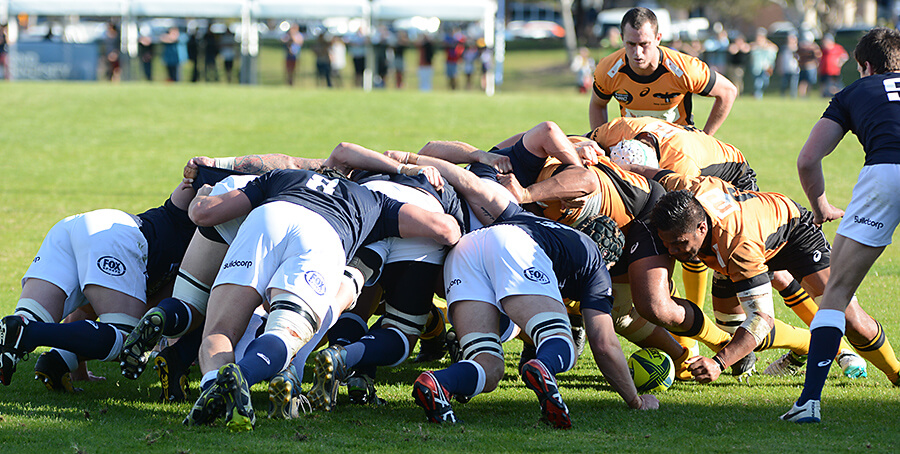 REASONS NOT TO MISS THE MATCH:
Could this be the upset of all upsets? QLD Country are the only team yet to win a game all NRC and they come up against NSW Country, the only undefeated team in the comp? Interestingly the Eagles have made a number of pretty significant changes to their team of last week, including resting the star of Round 5, Jake Gordon. So the opportunity is there for QLD Country. Regardless of the changes to the Eagles, if QLD do get up it will be an amazing performance and one not to be missed.
41 year old Brad Thorne will make his starting debut for QLD Country this weekend after making his playing return to rugby last week from the bench. And who better to oppose him that another starting debutant in 19 year old Ryan McCauley for the Eagles. McCauley is a super impressive 2m plus lock who was born the year Thorn made his Australian rugby league debut. What a match up!
A lot people may decry this as being a true battle of country rugby, and it shouldn't replace any existing games between the traditional QLD Country v NSW Country teams. But think of this as a pseudo Place of Origin game and recognise the impact that growing up in regional areas had on the likes of Paddy Ryan (Tamworth), Ned Hanigan (Coonamble), Charlie Clifton (Bathurst), Duncan Paia'aua (Rockhampton), Ted Postal (Townsville) and Liam Jurd (Toowoomba – see below video) and the pride they have in playing this game.
QUEENSLAND COUNTRY:
1, Ben Daley, 2. Alex Casey, 3. Taniela Tupou, 4. Izack Rodda, 5. Brad Thorn, 6.Ted Postal, 7. Maclean Jones, 8. Angus Scott-Young, 9. James Tuttle (c), 10. Mack Mason, 11. Liam McNamara, 12. Duncan Paia'aua, 13. Tyrone Lefau, 14. Liam Jurd, 15. Tom Banks.
Reserves: 16. Feleti Kaitu'u, 17. Richie Asiata, 18. Sef Fa'agase, 19. Tyrell Barker, 20. Liam Wright, 21. Scott Malolua, 22. Mitch Third, 23. Matt Gordon.
Form:  L – L – L – L – L
NSW COUNTRY EAGLES:
1 Sonny Satuala, 2 Clarrie Moore, 3 Paddy Ryan (c), 4 Ned Hanigan, 5 Ryan McCauley, 6 Sam Figg, 7 Rowan Perry, 8 Mark Baldwin, 9 Mitch Short, 10 Andrew Deegan, 11 Christian Kagiassis, 12 Kyle Godwin, 13 David Horwitz, 14 Charlie Clifton, 15 Reece Robinson.
Reserves: 16 Luke Holmes, 17 Jed Gillespie, 18 Cam Beetham, 19 Rohan O'Regan, 20 Tom Cusack, 21 Sam Ward, 22 Tayler Adams, 23 Tom Hill
Form: W- W – W – W – W
TIP:  NSW COUNTRY SHOULD BE WAY TOO STRONG. EAGLES BY 18.
---
SYDNEY RAYS v CANBERRA VIKINGS (LIVE ON FOX SPORTS)
SATURDAY 1 OCTOBER AT PITTWATER PARK (SYDNEY). KICK-OFF 3:00PM (LOCAL TIME)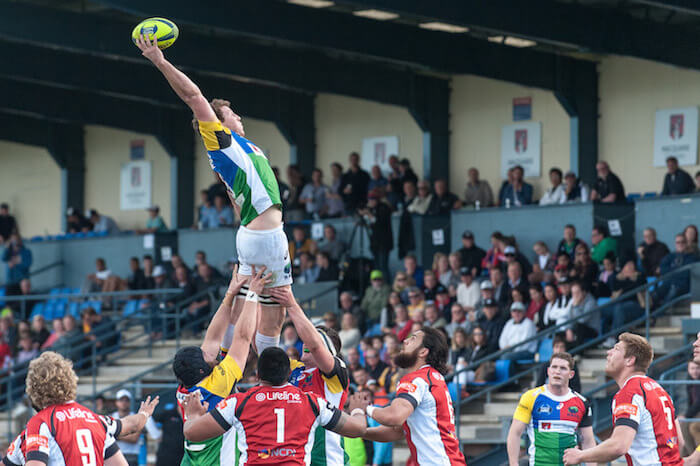 Reasons not to miss the match:
Both teams come to this match with plenty to play for. The Rays are clinging to 2nd spot with a fast finishing Melbourne Rising snapping at their tail. With the Rising up against the Rams, who only won their first game last week, there's a chance for them to jump into 2nd position if the Rays lose. Meanwhile the Vikings are clinging to a top 4 spot with Perth Spirit hot on their heels and set to host a struggling Brisbane team. In short, a loss for either team this week could dramatically impact their finals campaign.
Chris Alcock featured for the Rays for the first time this season off the bench against Brisbane City last week and was excellent. This weekend he finds himself starting and coming face to face with many of his potential team mates for season 2017 following his recent signing with the Brumbies. His on the ball play may yet prove decisive – for both the Rays and the Brumbies.
Connor Vest and James Brown have been somewhat unsung heroes in the Rays high flying 2016 NRC season. The hard working pair have done everything their coach (and team mates) have asked from them in setting a platform for much of the Rays' success this season. They come up against two of the form forwards in the competition this weekend in Blake Enever and Tom Staniforth, who moves from blindside flanker. This is just another benefit of the NRC whereby it provides unheralded players (admittedly Brown has been a member of the Fijian 7s squad) a chance to match it with the pros.
SYDNEY RAYS:
1. Ezra Luxton, 2. Damien Fitzpatrick, 3. Alain Miriallakis, 4. Connor Vest, 5. James Brown, 6. Jack Dempsey, 7. Chris Alcock, 8. Michael Wells, 9. Matt Lucas (c), 10. Angus Sinclair, 11. Harry Jones, 12. Irae Simone, 13. Con Foley, 14. Lochie Creagh, 15. Johnathan Malo/Josh Turner.
Reserves: 16. James Hilterbrand, 17. Rory O'Connor, 18. Lawrence Hunting / Angus Ta'avao, 19. Adrian Hall, 20. Michael Smith, 21. Dewet Roos, 22. Sam Lane/Johnathan Malo, 23. Seb Wileman.
Form: W – W – W – L – W
CANBERRA VIKINGS:
1 Faalelei Sione, 2 Robbie Abel, 3 Ray Dobson, 4 Blake Enever, 5 Tom Staniforth, 6 Jordan Smiler, 7 Dan Penca, 8 OJ Noa, 9 Brent Hamlin, 10 Nick Jooste, 11 Lausii Taliauli, 12 Jordan Jackson-Hope, 13 Jake Rakic, 14 Eli Sinoti, 15. Robbie Coleman (c)
Reserves: 16 Connal McInerney, 17 Sione Taula, 18 Nick Dobson, 19 Darcy Swain, 20 Dean Oakman-Hunt, 21 Joe Powell, 22 Alex Horan, 23 Andrew Robinson.
Form: W – L – W – W – L
TIP: The rays consistency all season should stand them in good stead. Rays by 16
---
MELBOURNE RISING v western sydney rams (STREAMED VIA FOXSPORTS.COM.AU)
SUNDAY 2 october AT harlequin oval (melbourne). KICK-OFF 3:00PM (LOCAL TIME)
REASONS NOT TO MISS THE MATCH:
If you missed our podcast this week you missed Rams' Assistant Coach Jeremy Paul talking enthusiastically about this clash and the chance for the Rams to claim some silverware. This will be Melbourne's 2nd ever home Horan Little Shield Challenge match, having lost their first last year against Brisbane. The Rising celebrated big time retaining the shield against Canberra last weekend and will be determined not to let it go on Sunday. The Rams are hot off their first win of the year and would love nothing better, as the true battlers of the competition, to grab the Shield off their much more fancied (and resourced) opponents.
Not only would this be a tough scrabble hand but it's going to be a touch one-on-one match up as Latunipulu and Tuipultou face off. Apolosi Latunipulu has been probably the standout backline player for the Rams with his powerful presence in the centres proving a headache for most opponents this year.  Sione Tuipulotu of the Rising is still finding his way and hasn't shone like some may have liked in the NRC, being shuffled in and out of the starting lineup, but he's not one to shy away from a bit of physicality and will savor his clash with his opposite number.
The decision of the Rising to relocate Jordy Reid to Number 8 means we have a battle between two of the best performed backrowers in the NRC for this match. Tyrone Viiga has caught the eye with repeated commanding games at the back of a sizable Rams pack. Reid has flipped a little between either side of the scrum, but his work rate and impact on or near the ball has remained high. They may not actually come up against each other directly too much, but they stand to be the two most influential members of their respective packs.
MELBOURNE RISING:
1 Toby Smith, 2 Pat Leafa 3 Tim Metcher, 4 Sam Jeffries, 5 Steve Cummins, 6 Ikapote Tupai, 7 Sione Taufa, 8 Jordy Reid, 9 Mick Snowden, 10 Jack Debreczeni, 11 Tom English, 12 Lloyd Johansson, 13 Sione Tuipulotu, 14 Dom Shipperley, 15 Jonah Placid.
Reserves: 16 Siliva Siliva, 17 Cruze Ah-Nau, 18 Tyrel Lomax, 19 Alex Toolis, 20 Rob Valetini, 21 Keisuke Yamada, 22 Ah-Mu Tuimalealiifano, 23 Isaiah Leota.
Form: L – W – L – W – W
WESTERN SYDNEY RAMS:
1. Matt Gibbon, 2. Brandon Paenga-Amosa, 3. David Lolohea, 4. Will Skelton, 5. Senio Toleafoa, 6. Rhys Allen, 7. Tupou Sopoaga, 8. Tyrone Viiga, 9. Waldo Wessels, 10. Paul Asquith (c), 11. Luke Smart, 12. David Minute, 13. Apolosi Latunipulu, 14. Roland-Keni Kotobolavu, 15. Albert Nikoro .
Reserves: 16. Nathan Charles, 17. Andrew Tuala, 18. Jack Payne, 19. Thomas Alexander, 20. Jordan Taupou, 21.Harrison Goddard, 22. Selesitino Kalounivale, 23. Vatemo Ravouvou.
Form: L – L – L – L – W
TIP: i'd love to see the rams get up but melbourne should be too good. rising by 12
---
perth spirit V brisbane city (LIVE ON FOX SPORTS)
SUNDAY 2 october AT uwa sports park (perth). KICK-OFF 2:00PM (LOCAL TIME)
REASONS NOT TO MISS THE mATCH:      
The Spirit enter this game treading the fine line off finals qualifications. They are undoubtedly desperate to remain in finals contention and within shouting distance of the Vikings. They face Brisbane – a team that is a shadow of their previous selves but still an outfit not to be taken lightly. The Spirit have rested Jono Lance, as far as we know, but still have plenty of quality across the paddock.  Brisbane won't play the finals but could end Perth's hopes this weekend.
There is a heap of talent in the respective front rows of these two outfits, with plenty of Super Rugby experience in Pek Cowan, Heath Tessmann, Andrew Ready and Sam Talakaki. The other two, have less Super Rugby experience (for now), but Pettowa Paraka and Shambeckler Vui have been two of the form front rowers of the competition. It will be great to watch the experience and youth go at each other, side by side.
Once again this match will be free to spectators and it's a brilliant chance for locals to get down and see some of the best that WA Rugby has to offer. Not only are the Spirit charging along, with a strong base of local talent, but there's a bit in this Brisbane team as well. Former Spirit player, Brad Lacey, lines up at outside centre for Brisbane while Jayden Ngamanu will make his Brisbane debut at fullback, having played his junior rugby in Perth. As an added benefit there's the chance to get up close and personal with purported new Force signing, Brisbane Number 8 Isi Naisarani.
PERTH SPIRIT:
1. Pek Cowan, 2. Heath Tessmann (c), 3. Shambeckler Vui, 4. Kieran Stringer, 5. Ross Haylett-Petty, 6. Brynard Stander, 7. Richard Hardwick, 8. Ben McCalman, 9.Ryan Louwrens, 10. Ian Prior, 11. Ammon Matuauti, 12. Ben Tapuai, 13. Billy Meakes, 14. Marcel Brache, 15. Maniera Eden
Reserves: 16. Anaru Rangi, 17. Laione Mulikihaamea, 18. Jermaine Ainsley, 19. Onehunga Havili, 20. Russell Burges, 21. Michael Ruru, 22. AJ Alatimu, 23.Semisi Masierewa.
Form: W – L – W – W – L
BRISBANE CITY:
1 Pettowa Paraka, 2 Andrew Ready, 3 Sam Talakai (c), 4 David Findlay-Henaway, 5 Lukhan Tui, 6 Luke Beauchamp, 7 Michael Gunn, 8 Isi Naisarani, 9 Moses Sorovi, 10 Jake McIntyre, 11 Alex Gibbon, 12 Patrick James, 13 Brad Lacey, 14 Chris Kuridrani, 15. Jayden Ngamanu.
Reserves: 16 Matt Mafi, 17 Markus Vanzati, 18 Feao Fotuaika, 19 Criff Tupou, 20 Adam Korczyk, 21 Angus Fowler, 22 Mitch Felsman, 23 Tuaina Tualima.
Form: L – W – L – L – L
TIP: spirit to keep their finals hopes alive. perth by 8
Cover photo credit: Karen Watson