Well that was quite a round wasn't it? Perth Spirit claimed their 2nd win of the season, on the road to the Rams. The Rays also won on the road, over QLD Country, thus retaining their position on top of the ladder. The Vikings won the Horan-Little Challenge against Brisbane City, the first time Brisbane have ever lost the Shield. Finally the NSW Country Eagles took their gig to Tamworth and held off a fast finishing Melbourne Rising to join the Rays as the only undefeated team.
It sets the scene nicely for a cracking Round 4 where we will see a top of the table clash and another Horan-Little Shield Challenge. Let's take a look at what to look out for this weekend.
Sydney Rays v NSW Country Eagles (STREAMED VIA FOXSPORTS.COM.AU)
Saturday 17 September at Pittwater Park (Sydney). KICK-OFF 1:00PM (LOCAL TIME)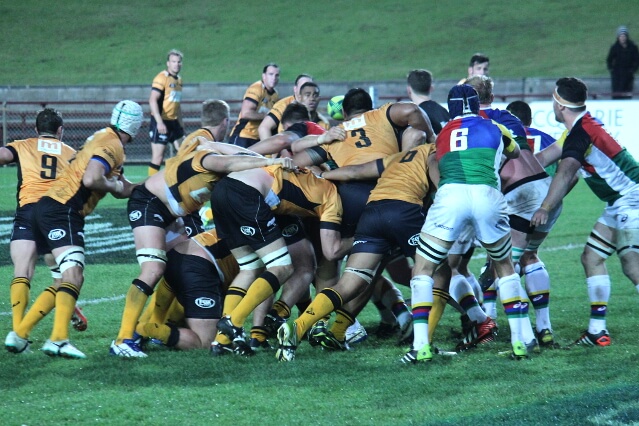 Reasons not to miss the match:
You could call this the 'hump round' as we are exactly half way through the preliminary competition with only three weeks to go after this. As the table sits at the moment we have two NSW teams at the top of the log, something unheard of in the history of the tournament. Both coaches (Darren Coleman for the Eagles and Simon Cron for the Rays) have done a sensational job in bringing their respective teams together. They have been the best two teams in the competition so far but this Saturday will see one experience their first loss of the season.
The battle of the nines should be a wonderful 'game within a game' aspect of this match up. Matt Lucas has been one of the players of the tournament so far and a key reason his team sits atop the ladder. Jake Gordon fits within a more dynamic team environment which has allowed him to show his running game in recent weeks. As both are on the Tahs books it's almost a pre-season Super Rugby trial for them.
Speaking of Super Rugby trials, the face-off between hookers Fitzpatrick and Latu could in fact overshadow the scrumhalf battle. As Tatafu Polota-Nau heads into the UK sunset ending a stellar Waratah career, the challenge to fill the sky-blue 2 jersey has commenced in earnest this NRC. Fitzpatrick has returned from an overseas experience and plays a tighter game, whilst Latu brings the physical and has proven a handful on attack for most opponents.
Sydney Rays:
Team: 1. Rory O'Connor /Ezra Luxton, 2. Damien Fitzpatrick, 3. Lawrance Hunting, 4. Connor Vest, 5. Nick Palmer, 6. Jack Dempsey, 7. Will Miller, 8. Michael Wells, 9. Matt Lucas (c), 10. Angus Sinclair, 11. Johnathan Malo/Josh Turner, 12. Irae Simone, 13. Con Foley, 14. Josh Turner/Richard Woolf, 15. Cameron Clark.
Reserves: 16. James Hilterbrand, 17. Rory O'Connor /Ezra Luxton, 18. Mitch Lewis, 19. Adrian Hall/ Michael Smith, 20. James Brown, 21. Dewet Roos, 22. Sam Lane, 23. Seb Wileman/Josh Turner / Dennis Pili-Gaitau.
Form: W – W – W
NSW Country Eagles:
Team: 1 Paddy Ryan (c), 2 Tolu Latu, 3 Sam Needs, 4 Ned Hanigan, 5 Tim Buchanan, 6 Sam Figg, 7 Rowan Perry, 8 Sam Ward, 9 Jake Gordon, 10 Andrew Deegan, 11 Alex Newsome, 12 Kyle Godwin / Tom Hill, 13 David Horwitz, 14 Reece Robinson, 15 Angus Roberts.
Reserves:16  Folau Fa'ainga,17  Jed Gillespie,18 Cam Beetham, 19 Ryan McCauley, 20 Mark Baldwin, 21 Sam Croke,22 Tayler Adams, 23 Kyle Godwin/ Tom Hill, 24 Tom Cusack
Form: W- W – W
Tip: This is a really tough one to pick, but I'm expecting the greater Eagles team unit to sneak them over the line. Eagles by 4.
Melbourne Rising v Brisbane City (Live on Fox Sports)
Saturday 17 September at Harlequins Oval (Melbourne). KICK-OFF 3:00PM (LOCAL TIME)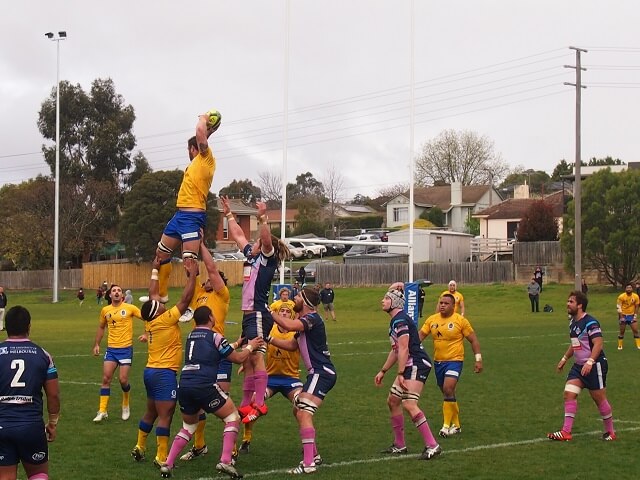 Reasons not to miss the match:
The Rising, through their all-star squad, and Brisbane, through their status as two-time premiers, should both be disappointed with their seasons thus far. Both have won just one from three games (with the Rising gaining a couple of extra bonus points). The pressure is on big time this weekend as the loser will be on one from four and likely out of contention, whilst the victors are well and truly still in it with two wins.
Check out the couple of Nicks. Stirzaker was the man expected to debut in Wallaby colours this year, but Frisby usurped him and played his first test against the Poms in Brisbane. With uncertainty over just how much test match footy Will Genia will play, this match up is almost a screen test for the Wallaby squad to tour the UK and Europe at the end of the year.
Lock Stocks and two smoking barrels. If you like big locks who throw everything they have into their game, then get your peepers on this match. Young Lukhan Tui is a massive unit who uses his sizes to big effect particularly ball in hand. Sam Jeffries has also been using his massive frame has he's fast become the biggest hitter in the tournament after some huge hits in recent weeks.
Melbourne Rising:
Team: 1 Cruze Ah Nau, 2 Pat Leafa 3 Tim Metcher, 4 Sam Jeffries, 5 Alex Toolis, 6 Jordy Reid, 7 Ikapote Tupai, 8 Harley Fox, 9 Nic Stirzaker, 10 Ben Meehan, 11 Jonah Placid, 12 Lloyd Johansson, 13 Tom English, 14 Ah-Mu Tuimalealiifano, 15 Jack Debreczeni.
Reserves: 16 Siliva Siliva, 17 Tom Moloney, 18 Tyrel Lomax, 19 Steve Cummins, 20 Rob Leota, 21 Mick Snowden, 22 Sione Tuipulotu, 23 Isaiah Leota.
Form: L – W – L
Brisbane City:
Team: 1 Pettowa Paraka, 2 Andrew Ready, 3 Sam Talakai (c), 4 Luke Beauchamp, 5 Lukhan Tui, 6 Criff Tupou, 7 Michael Gunn, 8 Isi Naisarani, 9 Nick Frisby, 10 Jake McIntyre, 11 Alex Gibbon, 12 Patrick James, 13 Toby White, 14 Chris Kuridrani, 15 Brad Lacey.
Reserves: 16 Matt Mafi, 17 Markus Vanzati, 18 Feao Fotuaika, 19 Jeremiah Lynch, 20 Tuaina Tualima, 21 Moses Sorovi, 22 Mitch Felsman, 23 Brendan Mitchell.
Form: L – W – L
Tip: Also tough to pick but the Rising showed plenty in their loss to the Eagles last week while Brisbane were very disappointing. Rising by 6
Canberra Vikings v Western Sydney Rams (STREAMED VIA FOXSPORTS.COM.AU)
Sunday 18 September at Viking Park (Canberra). KICK-OFF 1:00PM (LOCAL TIME)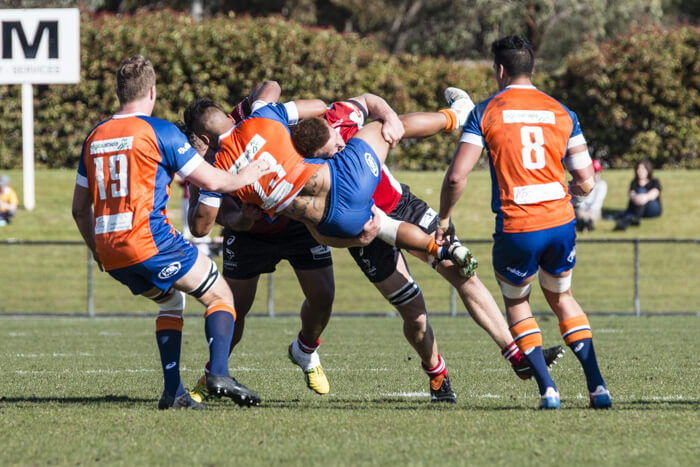 Reasons not to miss the match:
Since the Horan-Little Shield was initiated last year there have only been two holders. Melbourne were awarded it on the back of their minor premiership in 2014, and successfully held it in the first round against QLD Country last year. Brisbane City successfully challenged them for the Shield the next week and then won their next six challenges before losing it to Canberra last weekend. This week sees the Vikings hosting a Challenge match as Shield holders for the first time and they will be determined to keep it in the nation's capital for one more week.
Last week, Vatemo Ravouvou didn't exactly cover himself in the glory bestowed on him and his Gold Medal team mates in Fiji after the Olympics. It was always going to be a tough gig being thrown into an unknown team on the back of just a session or two together. Back him to have a greater influence in this match, which will be vital for the Rams given the experienced Vikings outfit.
Robbie Abel just loves NRC rugby. His two tries on the weekend propels him to close to the top of the all time try scoring list for the NRC. In fact it was the third time he has scored a brace of tries in a match, the previous two being for the Perth Spirit back in 2014. Up against him this week is the increasingly impressive, Brandon Paenga-Amosa for the Rams. BPA is himself on a try scoring run having scored in every game this season, including a double in the first game against the Rays.
Canberra Vikings:
Team: 1 Sione Taula, 2 Robbie Abel, 3 Leslie Leulua'iali'i-Makin, 4 Blake Enever, 5 Sam Carter, 6 Tom Staniforth, 7 Dean Oakman-Hunt, 8 Jarrad Butler (c), 9 Joe Powell, 10 Robbie Coleman, 11 Lausii Taliauli, 12 Jordan Jackson-Hope, 13 Andrew Smith, 14 Andrew Robinson, 15 Nick Jooste.
Reserves: 16 Connal McInerney, 17 Faalelei Sione, 18 Ray Dobson, 19 OJ Noa, 20 Darcy Swain, 21 Brent Hamlin, 22 Jake Rakic, 23 Jamie Kotz.
Form: W – L – W
Greater Sydney Rams:
Team:  1. Matt Gibbon, 2. Brandon Paenga-Amosa, 3. David Lolohea, 4. Filimone Tufui, 5. Senio Toleafoa, 6. Rhys Allen, 7. Tupou Sopoaga, 8. Tyrone Viiga, 9. Scott Gale, 10. Paul Asquith (c), 11. Luke Smart, 12. Samuel Denny Godinet, 13. Apolosi Latunipulu, 14. Albert Nikoro, 15. Vatemo Ravouvou.
Reserves: 16. Nathan Charles, 17. Harrison Lloyd, 18. Jack Payne, 19. Thomas Alexander, 20. Jodan Taupou, 21.Waldo Wessels, 22. Mitchell Walton, 23. Rob Buaserau.
Form: L – L – L
Tip: The Vikings will have learnt their lesson from 2weeks ago and win their first Horan Little Shield challenge as holders. Vikings by 8
Perth Spirit v QLD Country (Live on Fox Sports)
Sunday 18 September at UWA Sports Park (Perth). KICK-OFF 1:00PM (LOCAL TIME)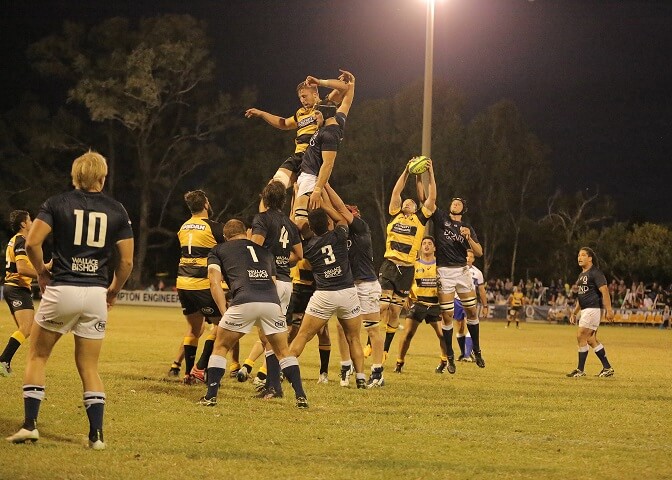 Reasons not to miss the match:
The Spirit have been the quiet achievers this tournament so far, quietly winning two games (losing to the table topping Stars in the wet a couple of weekends ago) and comfortably sitting in fourth spot. Impressively their success has been despite of a horror travel schedule (as usual) and built on a batch of really impressive local players from the local club competition. A win this weekend will be important as they play the high flying Eagles in Orange next Saturday arvo.
The Spirit have picked themselves a mighty backrow this weekend strengthened by the return of Wallaby No 8 Ben McCalman as well as 22 year old lock/backrower Ross Haylett-Petty. RHP has been picked on the side of scrum in a pointer to where it seems the Force coaching staff wants to him to play in 2017. Either way it will make a challenging encounter for the somewhat experimental QLD Country unit.
James Tuttle has been a mainstay for QLD Country over the last couple of years, and spent a fair bit of that time as captain. He finds himself on the bench this week which provides the opportunity to young Sunnybank scrumhalf, Isaak Fines-Leleiwasa. IFL was the QLD Premier Rugby Player of the Year this year and was electric around the base of the scrum and ruck. Look at him to back himself and dart from the base when the time is right.
Perth Spirit:
Team: 1. Laione Mulikihaamea, 2. Harry Scoble, 3. Shambeckler Vui, 4. Kieran Stringer, 5. Onehunga Havili, 6. Ross Haylett-Petty, 7. Kane Koteka, 8. Ben McCalman, 9. Ryan Louwrens, 10. Jono Lance (c), 11. Eric Vasukicakau, 12. Bill Meakes, 13. Ammon Matuauti, 14. Marcel Brache, Luke Morahan.
Reserves: 16. Tom Sheminant, 17. Mees Erasmus, 18. Jermaine Ainsley, 19. Russell Burges, 20. Hadleigh May, 21. Ian Prior, 22. Ben Tapuai, 23. AJ Alatimu.
Form: W – L – W
Queensland Country:
Team: 1. Sef Fa'agase, 2. Alex Casey, 3. Kirwan Sanday, 4. Izack Rodda, 5. Phil Potgieter, 6.Ted Postal, 7. Conor Mitchell (c), 8. Angus Scott-Young, 9. Isaak Fines-Leleiwasa, 10. Mitch Third, 11. Liam McNamara, 12. Duncan Paia'aua, 13. Izaia Perese, 14. Tyrone Lefau, 15. Tom Banks.
Reserves: 16. Feleti Kaitu'u, 17. Ben Daley, 18. Taniela Tupou, 19. Maclean Jones, 20. Jack Cornelsen , 21. James Tuttle, 22. Mack Mason, 23. Tom Pincus.
Form:  L – L – L
Tip: Perth look far more settled than QLD Country and have the benefit of being at home for the first match since Rnd 1. Spirit by 16