Round 2 of the Buildcorp NRC produced some stunning matches and while we are only two weeks in, the season is shaping up to be the closest ever. And talk about unpredictable? How do the Vikings go from putting 60 odd points on the opposition one week, chuck a few Wallabies in their team and then go down by 60 themselves?  Talking about inconsistencies, how good were QLD Country in their first half against the Melbourne Rising? Well unfortunately they were as bad in the 2nd half as they were good in the first and let a big lead slide.
In the wash up we have two NSW based teams at the top of the log (Sydney Rays in first place and NSW Country Eagles in 2nd) with another weekend of cracking rugby ahead of us. Let's take a look at what we can expect.
Western Sydney Rams V PERTH SPIRIT (STREAMED VIA FOXSPORTS.COM.AU)
Saturday 10 September at Concord Oval (Sydney). KICK-OFF 1:00PM (LOCAL TIME)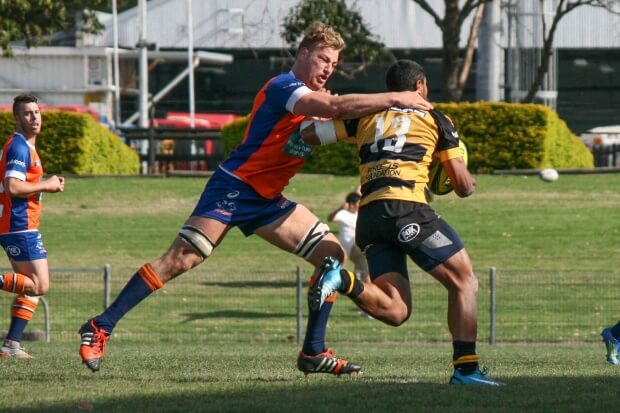 Reasons not to miss the match:
The Rams have named Rio Olympic Gold Medallist, Vatemo Ravouvou at fullback this weekend, despite his arrival only earlier in the week. He will be an important factor for the Rams in the backline adding some much needed spark in a backline now without the injured Fabian Godall
Could this be the Rams first win of the season? They bloody well deserve it. They started slowly in their first game against the Rays and never recovered in a match where the 35-50 score line did them a disservice. Similarly they had the better of Brisbane City for many parts of last weekend's class with some flashes of class getting the premiers the points in the end. Will third time be a charm?
The NRC has been many Aussie rugby fans' first real glimpse of new Force signing, Billy Meakes, since his return 'home' from If they've been watching the NRC they will have been impressed. Meakes has been a strong physical presence at 13 for the Spirit on both sides of the ball and this week gets a shot one position closer.
Western Sydney Rams:
Team:  1. Matt Gibbon, 2. Brandon Paenga-Amosa, 3. David Lolohea, 4. Filimone Tufui, 5. Senio Toleafoa, 6. Ngaruhe Jones, 7. Tupou Sopoaga, 8. Rhys Allen, 9. Scott Gale, 10. Paul Asquith (c), 11. Luke Smart, 12. Apolosi Latunipulu, 13. Samuel Denny Godinet, 14. Rob Buaserau, 15. Vatemo Ravouvou.
Reserves: 16. Aaron Blacklock, 17. Andrew Tuala, 18. Jack Payne, 19. Taunaola Kei, 20. Thomas Alexander, 21. Harrison Goddard, 22. Mitchell Walton, 23. Albert Nikoro.
Form: L – L
Perth Spirit:
Team: 1. Laione Mulikihaamea, 2. Harry Scoble, 3. Shambeckler Vui, 4. Kieran Stringer, 5. Onehunga Havili, 6. Brynard Stander, 7. Kane Koteka, 8. Richard Hardwick, 9. Ryan Louwrens, 10. Jono Lance (c), 11. Eric Vasukicakau, 12. Bill Meakes, 13. Ammon Matuauti, 14. James Wepener, Luke Morahan.
Reserves: 16. Tom Sheminant, 17. Mees Erasmus, 18. Chris Heiberg, 19. Russell Burges, 20. Hadleigh May, 21. Michael Ruru, 22. Aj Alatimu, 23. Ben Tapuai.
Form: W – L
Tip: Two weeks on the road is a real tough task for the Spirit and the Rams are on the rise. Rams by 4
---
 Queensland Country V Sydney Rays (Live on Fox Sports)
Saturday 10 September at Bond University (Gold Coast). KICK-OFF 3:00PM (LOCAL TIME)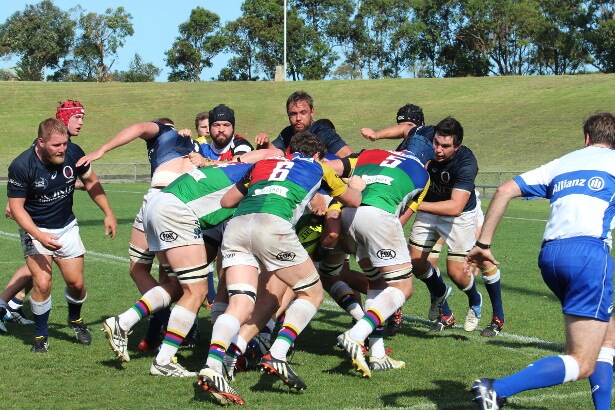 Reasons not to miss the match:
Look I don't want to build the hype up too much but Taniela Tupou could be the greatest attacking prop in the history of rugby. I'd love someone to come up with a counter point to calm me down but I can't see it. Never have I seen a front rower be such a critical component of his team's attacking thrust. In fact Country probably need to work harder to not rely on it so much.
With big the wonderful Tatafu Polota-Nau on his way out of NSW, Tah-land are on the hunt for a new hooker. Tolu Latu and Hugh Roach are strong contenders, but the prodigal son Damian Fitzpatrick is positioning himself as another. Yet to be formally announced as signing, Fitzpatrick has been an impressive forward leader for the undefeated Rays.
While Tyrone Lefau would seem unlucky to be benched after a strong game last week, there is some excitement in the Country centre combination of Paia'aua and Perese. Perese has been an early competition star with a couple of startling tries, while Paia'aua is considered by many to be a strong candidate for the Reds 12 jersey in 2017.
Queensland Country:
Team: 1. Ben Daley, 2. Alex Casey, 3. Taniela Tupou, 4. Izack Rodda, 5. Rob Simmons, 6. Tyrell Barker, 7. Conor Mitchell, 8. Jack Cornelsen, 9. James Tuttle, 10. Mitch Third, 11. Liam Jurd, 12. Duncan Paia'aua, 13. Izaia Perese, 14. Liam McNamara, 15. Tom Banks.
Reserves: 16. Feleti Kaitu'u, 17. Sef Fa'agase, 18. Kirwan Sanday, 19. Angus Scott-Young, 20. Maclean Jones, 21. Isaak Fines-Leleiwasa, 22. Mack Mason, 23. Tyrone Lefau.
Form:  L – L
Sydney Rays:
Team: 1. Ezra Luxton, 2. Damien Fitzpatrick, 3. Lawrance Hunting, 4. Connor Vest, 5. Nick Palmer, 6. Harry Bergelin/James Brown, 7. Will Miller, 8. Michael Wells, 9. Matt Lucas (c), 10. Angus Sinclair, 11. Harry Jones, 12. Irae Simone, 13. Con Foley, 14. Richard Woolf, 15. Cameron Clark.
Reserves: 16. James Hilterbrand, 17. Rory O'Connor, 18. Mitch Lewis, 19. Adrian Hall, 20. Harry Bergelin/James Brown, 21. Dewet Roos, 22. Sam Lane, 23. Seb Wileman.
Form: W – W
Tip: I will keep blindly tipping QLD Country until they win and then claim I am a genius. QLD Country by 6
---
Brisbane City v Canberra Vikings (STREAMED VIA FOXSPORTS.COM.AU)
Sunday 11 September at Ballymore (Brisbane). KICK-OFF 1:00PM (LOCAL TIME)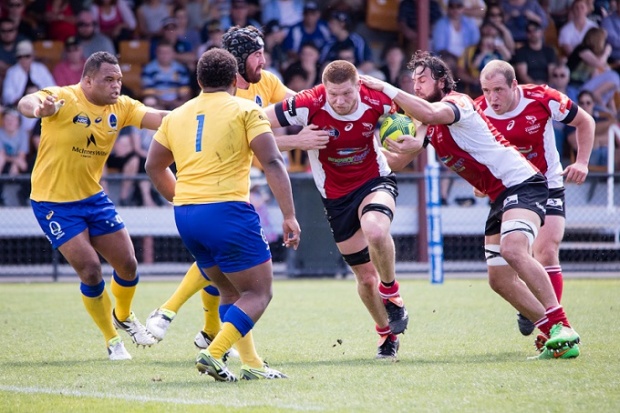 Reasons not to miss the match:
It has taken to Round 3 for us to get the 2016 Grand Final rematch and, as per last year, it will be played at Ballymore. There will also be some silverware to play for as the Horan-Little Shield will be up for challenge and the legend himself, Tim Horan, will get to present it for the first time after a challenge match.
The Brumbies were mighty impressive in Round 1 when they put on almost 60 points against QLD Country only re-asserting their position as pre-season title favorites. But a week is a long time in rugby and they subsequently had 60 points put on them at home by the new tournament favorites, NSW Country. How the reshuffled Vikings, missing three Wallabies, bounces back will be fascinating to watch.
One of the quiet achievers of this new-look Brisbane City side has been in the form of blindside flanker, Isi Naisarani from the Souths club. Isi started the first game of the season from the bench, but was promoted to the 6 jersey last week where he matched the aggressive Rams pack with some powerful runs and big hits.
Brisbane City:
Team: 1 Pettowa Paraka, 2 Andrew Ready, 3 Sam Talakai (c), 4 Luke Beauchamp, 5 Lukhan Tui, 6 Isi Naisarani, 7 Michael Gunn, 8 Leroy Houston, 9 Nick Frisby, 10 Jake McIntyre, 11 Alex Gibbon, 12 Patrick James, 13 Chris Kuridrani, 14 Mitch Felsman, 15 Brad Lacey.
Reserves: 16 Matt Mafi, 17 Markus Vanzati, 18 Feao Fotuaika, 19 Jeremiah Lynch, 20 Criff Tupou, 21 Moses Sorovi, 22 Jayden Ngamanu, 23 Jake de Guingand.
Form: L – W
Canberra Vikings:
Team: 1 Sione Taula, 2 Robbie Abel, 3 Leslie Leulua'iali'i-Makin, 4 Blake Enever, 5 Sam Carter, 6 Tom Staniforth, 7 Dean Oakman-Hunt, 8 OJ Noa, 9 Brent Hamlin, 10 Robbie Coleman (c), 11 Lausii Taliauli, 12 Jordan Jackson-Hope, 13 Andrew Smith, 14 Andrew Robinson, 15 Isaac Thompson.
Reserves: 16 Connal McInerney, 17 Faalelei Sione, 18 Ray Dobson, 19 TBC, 20 Jarrad Butler, 21 Joe Powell, 22 Nick Jooste, 23 Henry Speight.
Form: W – L
Tip: How can you tip a team that got done by was 60 pnts down after 60 mins last week? I can't. Brisbane by 8
---
NSW Country Eagles v Melbourne Rising (Live on Fox Sports)
Sunday 11 September at Magpie Rugby Oval (Tamworth). KICK-OFF 3:00PM (LOCAL TIME)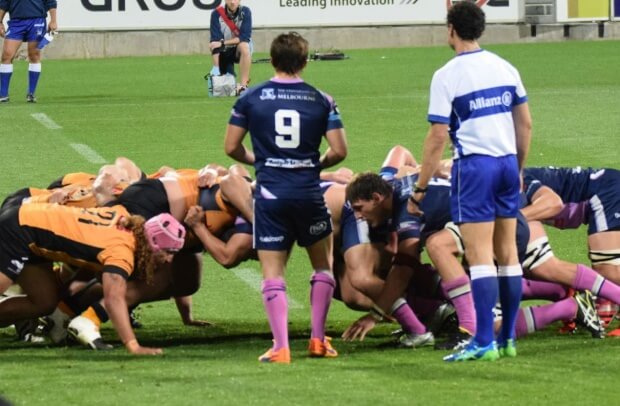 Reasons not to miss the match:
The NSW Country Eagles hit the road this weekend for the first of their away home matches hosted by the proud Tamworth Magpies Rugby Union Club at their Magpie Park. While the rugby on the pitch will be one thing, the hospitality that comes with true country rugby will be something that the professionals in each side are sure to enjoy.
It's been a big week for Kyle Godwin. He was called into the Wallaby squad and was confirmed as being signed by the Brumbies for next year. Both were a tremendous boost for the skillful young centre. Reality though he has struggled to standout among less heralded backline team mates and must start asserting himself more on the games he plays.
Jack Debreczeni had a bit of a shocker in the first round against the Rising with half a dozen forward passes littering an indifferent performance. He started from the bench last week and was brought on at half time to play fullback. As it was his team turned around a large deficit to QLD Country and while it is difficult to put the improved performance down to J-Deb, his impact was obvious. He gets another chance at the back this weekend against a Eagles team without Tahs fullback Andrew Kellaway.
NSW Country Eagles:
Team: 1 Paddy Ryan (c), 2 Tolu Latu, 3 Tom Robertson, 4 Ned Hanigan, 5 Tim Buchanan, 6 Sam Figg, 7 Rowan Perry, 8 Sam Ward, 9 Jake Gordon, 10 Andrew Deegan, 11 Alex Newsome, 12 Kyle Godwin, 13 David Horwitz, 14 Reece Robinson, 15 Angus Roberts.
Reserves:16  Folau Fa'ainga,17  Jed Gillespie,18 Sam Needs, 19 Ryan McCauley, 20 Tom Cusack, 21 Mark Baldwin,22 Tayler Adams, 23 Tom Hill
Form: W- W
Melbourne Rising:
Team: 1 Cruze Ah Nau, 2 Pat Leafa 3 Tim Metcher, 4 Sam Jeffries, 5 Steve Cummins, 6 Alex Toolis, 7 Jordy Reid, 8 Harley Fox, 9 Nic Stirzaker, 10 Ben Meehan, 11 Jonah Placid, 12 Sione Tuipulotu, 13 Tom English, 14 Ah-Mu Tuimalealiifano, 15 Jack Debreczeni.
Reserves: 16 Siliva Siliva, 17 Tom Moloney, 18 Tyrel Lomax, 19 Rob Leota, 20 Ikapote Tupai, 21 Mick Snowden, 23 Lloyd Johansson, 24 Sefa Naivalu.
Form: L – W
Tip: Culture seems strong in this Eagles side and the Rising too up and down. NSW Country by 8