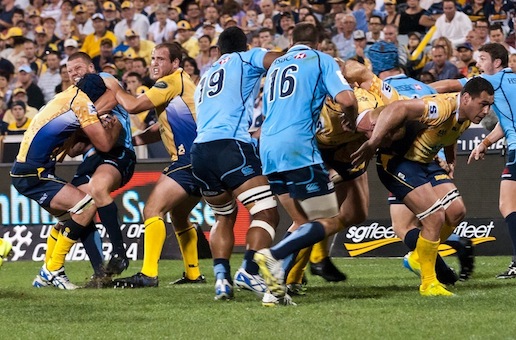 Monday's rugby news has the Brumbies planning to maul the Tahs, high praise for Rebel youngsters, a tip tackle suspension and medical tests for McCaw
---
Brumbies challenge Tahs pack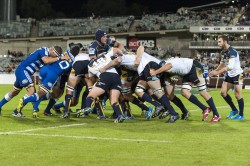 Brumbies flanker Scott Fardy has  described the team's rolling maul as "unstoppable" after using the tactic to score three tries during the first half against the Highlanders last Friday. "We thought it was bring officiated properly, and when it gets officiated properly I think we are unstoppable," Fardy said, emphasizing that the Brumbies would continue to use the tactic against the Waratahs.
Coach Stephen Larkham said that he had been disappointed with the referee policing of the maul in previous games, saying last week that he'd sought official explanations from SANZAR. Although it should also be noted that each of David Pocock's three tries came with help from tactics outside IRB laws in the form of players joining the maul in front of the flanker, and after he'd detached and reattached the pack.
Rebels coach sees future Test combination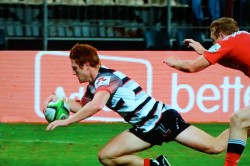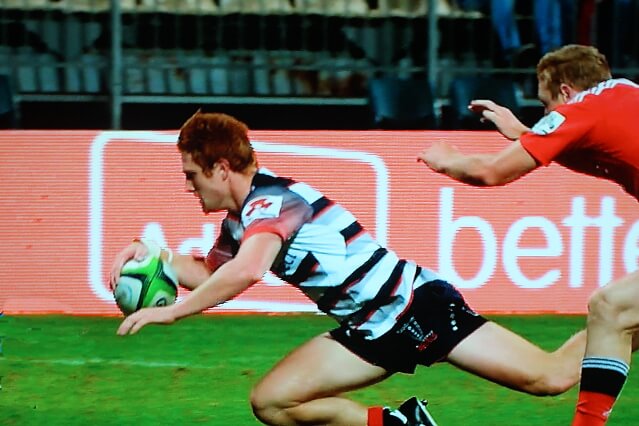 Melbourne Rebels coach Tony McGahan has characterized his young stars Nic Stirzaker and Jack Debreczeni as a future Test halves combination after impressive performances in the Rebels' second-half against the Waratahs on Saturday night. "They will get there at some point in time whether that is now or in the future – there is no doubt from the coaching staff and within the playing group about where Jack and Nic will end up," McGahan said.
The Rebels coach also commented on the officiating of the Tahs match, which featured a major blunder when referee Rohan Hoffman and his sideline umpire were mixed up between the lines from the previous night's NRL game and the rugby union lines in the lead-up to Rob Horne's second-half try. McGahan expressed his disappointment that Hoffman ignored Scott Higginbotham's pleas to review the lead-up to the try.
Prior suspended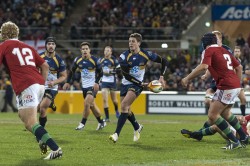 Western Force scrum-half Ian Prior has been handed a three-week suspension for a dangerous tackle against the Chiefs. The SANZAR Judicial Officer Nigel Hampton accepted a guilty plea from Prior for contravening Law 10.4 (j) Lifting Tackle, after he was sent off in the first half of his team's 35-27 loss at Waikato Stadium on Friday.
Hampton emphasized that the punishment handed out to Prior reflected the need for deterrence of tip tackles. At the same time, the suspension was mitigated by Prior's good record, his shame at letting his teammates down during the match, his early acceptance of guilt and genuine contrition for his actions.
McCaw likely out with concussion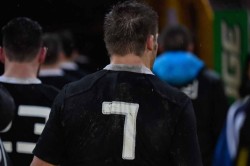 All Blacks skipper Richie McCaw is "unlikely" to feature for the Crusaders in Saturday's Super Rugby show down with the Hurricanes. The Crusaders flanker was concussed in his team's 14-point win over the Blues in Round 11 and will undergo tests over the coming days to determine his availability for the game against the competition leaders.
But Crusaders coach Todd Blackadder said no risks would be taken, and with the World Cup four months away, McCaw is likely to be given a week off. "If he's not right, there's no way he will play, Richie," Blackadder said. "He will have to be absolutely right in passing the CogSport test."