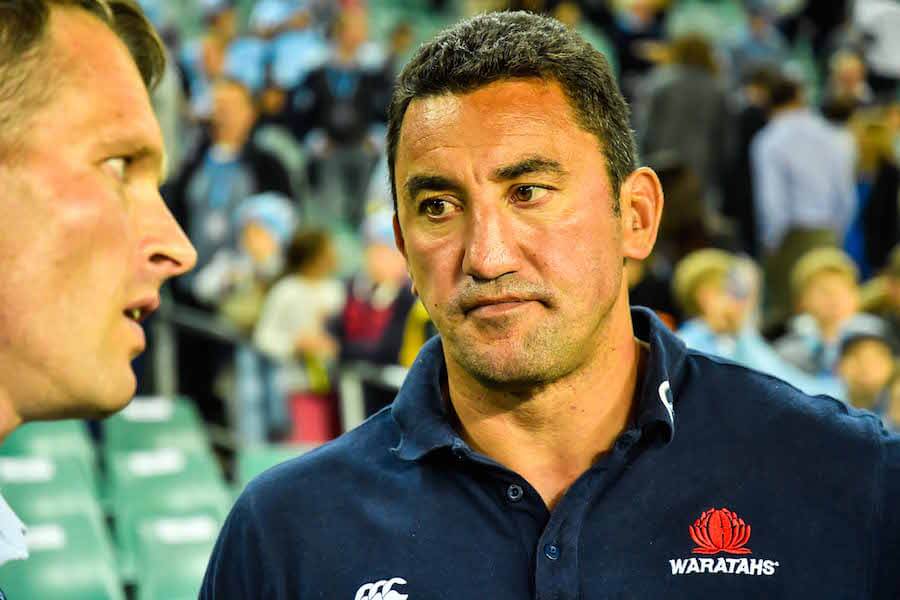 Monday's Rugby News has all the reactions*: Daryl Gibson's and Tony McGahan's; Nick Stiles'; and Stephen Larkham's. There's also more bug news!!
---
Tahs Good, Rebs Sad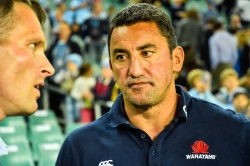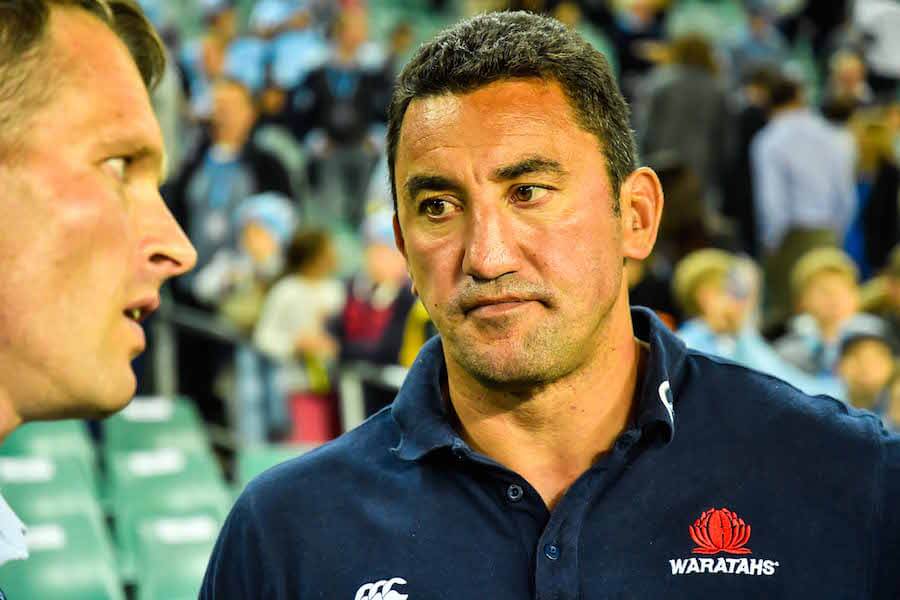 Waratahs coach Daryl Gibson reckons the Waratahs win against the Rebels will be a turning point of their season. Opposed to, y'know, another tease of hope followed by disappointment.
"We're playing the form team this weekend, that's the way we'll treat that, but we do know that each team we've played with has been very competitive so we're going to be at our best," Gibson told rugby.com.au
"We know that but we love those challenges, we enjoy playing New Zealand teams, we're at home and I think … playing more towards a style that we set for ourselves (on Friday night) gives us a great deal of confidence."
"A win's a chicken soup for the soul, it's great," he oddly added.
Meanwhile, Tony "Dumper" McGahan has labelled his side's defeat as a "wasted opportunity".
"It's a wasted opportunity," McGahan said, according to rugby.com.au.
"Someone had to leave here with not feeling good about themselves and it's going to be us going through that."
"We'll dust ourselves off, get on the Highlanders next week and go from there.
"It's not easy and it's certainly not the end of the world but certainly makes it tougher.
"You've got to win your local derbies, you've got to win them at home."
Reds Not Ref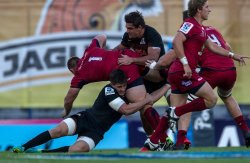 Reds coach Nick Stiles has refused to point the finger at the ref – who controversially binned two Reds players in two minutes – after the Reds lost to the Hags.
"I gave the boys a spray at half-time for our defensive performance," Stiles said, reports rugby.com.au.
"It killed us in that first half.
"We had 'Bobby' [aka James Tuttle – decent nickname] putting up some good box kicks and every time they would come down with it, we would miss our tackles.
"There were two or three that stuck out to me which allowed them to get into their game straight away.
"If we make those tackles then they've got to get back into some structured play which isn't how they like to do things."
Stiles wasn't all grumps, highlighting the performances of Markus Vanzati, Taniela Tupou, Samu Kerevi and Karmichael Hunt.
After all, as he depressingly added later: "The reality of the way the competition works is that we are only one win away from getting back towards the top of the Australian Conference."
Brumbies Will Rotate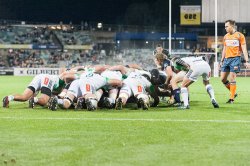 Stephen Larkham has vowed to continue rotating squad…which is an odd narrative given that his side is top of the Australian conference.
A couple of rounds ago the Brumbies made some eyebrows arch after Scott "Arggh, me hearties" Fardy was benched.
"The guys have really enjoyed getting out there for a couple of games and then letting other guys have a chance," Larkham told the West Australian.
"We want to maintain that throughout the whole year."
Larkham then waxed lyrical about the team. "The beauty of this squad is that there is so much competition for spots.
"There's been guys who've had their opportunity in these first five games to get into the squad. Other guys who have missed out who probably don't deserve to have missed out. You've got to be very careful with who you change and when you change."
More Bug News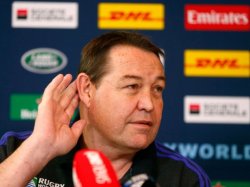 The Daily Telegraph is carrying a report that throws up more confusion vis-a-vis the All Blacks bug.
"The bug that caused a diplomatic spat between Australian and New Zealand rugby was a low-tech listening device that could be purchased online for between $35 and $130," the report begins.
"It can now be revealed the bug was a cheap, easy to purchase radio transmitter that was powered by a nine-volt battery, similar to what anyone can purchase online.
"The bug's signal was so weak it could be rendered useless by the interference caused by the hotel's walls, or even by someone sitting on the chair where it was hidden."
Hmmmmmmmmmmm.
On top of that, the report adds that it's all a bit strange that Adrian Gard, the All Blacks' Australian security consultant fella, has been charged with the offence.
The report says he was charged, two weeks before the statue of limitations expired, with misleading the investigation.
Gard had contracted some other security bloke, who had a high-tech scanner to go through the All Blacks hotel in preparation for the ABs' lodgement. It was then and there they detected the bug, which Gard retrieved after cutting into the host chair.
Gard told the ABs management, who then waited the five days until the NZRU chief Steve Tew got back from the Rio Olympics to decide whether to take it any further.
When the story first came out, Gard was interviewed by police. It's that interview which has now got him into trouble.
The report also states that the police are having trouble finding a motive for the bugging. Gard pleaded Not Guilty to charges of misleading police last week. There'll be no movement on this story until 2 May.