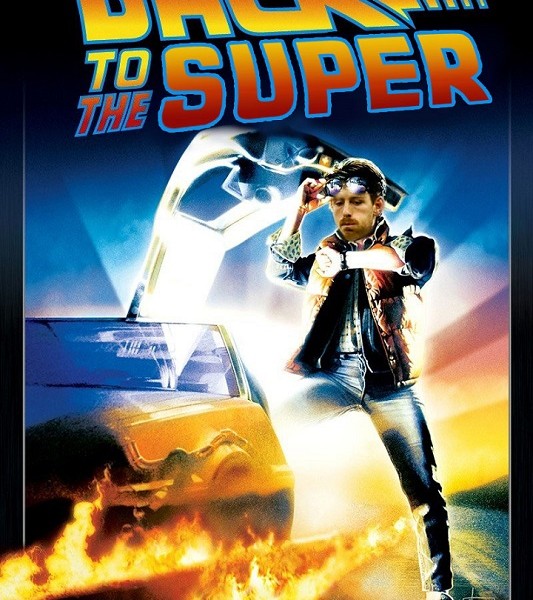 Monday's Rugby News has the latest on Sanzaar's Big Meeting, the results from the Canada leg of the sevens, and England winning winning winning (+15 more times)
---
Robust Discussions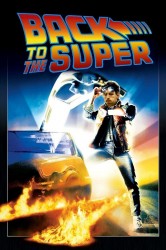 Sanzaar is as Sanzaar does. The various bigwigs of rugby in the southern hemisphere got together in London to have a chat about the future of Super Rugby…and all they got was this lousy presser:
The SANZAAR Executive Committee (Exco) met in London on Friday 10 March to assess the economic and sporting environment under which its tournaments (Super Rugby and The Rugby Championship) are operating and to review the final steps of the strategic planning process that started in May last year.
"Following two days of robust discussion there are a number of tournament considerations that now require further discussion and consultation. This includes final consultation within the National Unions and discussion with key stakeholders that would allow the adoption of changes proposed by the strategic plan," stated SANZAAR CEO Andy Marinos.
"SANZAAR will make a formal statement on the future of the organisation, Super Rugby and the tournament format in the coming days once these further meetings have been concluded," added Marinos.
But what so ever does it mean?
The Wake In The Wake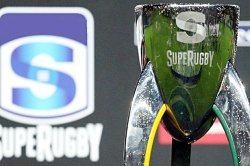 "Even if such a position about a future model with fewer teams could be shifted, it seems unlikely that meetings and negotiations involving Marinos, the national unions and up to five major broadcast partners could be "concluded" in a matter of days.
That time frame indicates a move towards a less complex re-structure of Super Rugby involving 18 teams, potentially by re-ordering the competition from four conferences into three conferences of six teams each.
…It is highly unlikely that SANZAAR — which began as a joint venture between Australia, New Zealand and South Africa in 1995 and added Argentina in 2015 — will be blown up.
What may be more likely is that after years of Super Rugby clubs calling for more say in the running of the competition, as opposed to just the national unions, a Super Rugby commission could be formed."
"New Zealand's preference is understood to be for a 15 team model that retains the Sunwolves and Agrentina's Jaguares, and involves South Africa dropping two sides. Changes, however, can only be made with unanimous agreement from all Sanzaar partners.
The Australian Rugby Union is thought to be open to dropping one team but choosing between the Perth-based Force and Melbourne Rebels would cause major ructions.
Another model being considered is a three conference system comprising six teams in each. That would probably see New Zealand grouped with the Jaguares; the Sunwolves join the five existing Australian teams, and feature 10 derby matches in each conference. "
Personally encouraged by "robust discussion" – shows deep unhappiness at current format.

— Paul Cully (@whiskeycully) March 11, 2017
Sevens Action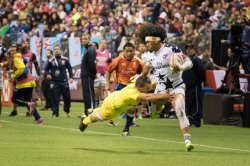 Over the weekend there was some Sevens action, with another leg of the World Series taking place in Vancouver.
Unlike last week's leg in Las Vegas, Vancouver doesn't host a concurrent women's tournament. So Andy Friend's charges will have to do.
After smoking France and Japan early in the day, the Australians were in turn trounced by the USA 29-5 in the final group game. Despite that scoreline, the Aussies having won two of their three matches were guaranteed a place in the top end of the draw.
That means at 6.14 AEDT (5.14 Q, 3.14 WA) the Aussies will face Fiji in the quarter-final. The Americans on the other hand, face off against Argentina.
Rounding out the rest of the top 8 are New Zealand v England and South Africa v Canada.
"We will definitely have to lift our performance based on that last game (today) against USA though," Friend told rugby.com.au
"It's a mentally tough tournament, Week Two on an artificial surface. The team that turns up mentally prepared to put their body on the line will win this one."
Friend also had praise for his squad.
"Liam (McNamara) is a real talent and I thought he did amazingly well off the bench," said Friend.
"Again the young blokes are the ones leading the way for us. I'm pleased for those young fellas but just really disappointed with how we finished the day against USA."
**Update** Australia lost to Fiji 28-10 in the quarter-final. They will now move on to play New Zealand in the 5th-place semi-final.
England Equals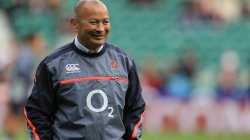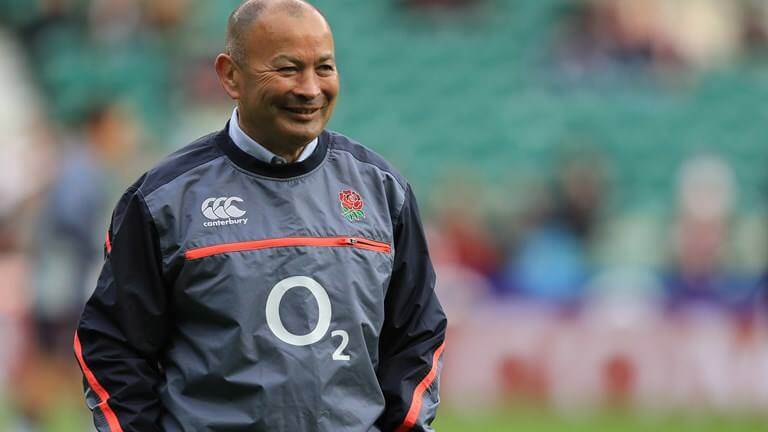 England have won their second Six Nations in a row and equaled the All Blacks' record of 18 straight wins, after Eddie Jones' men killed, buried and cremated Scotland on Sunday morning.
61-21 was the score, with Jonathan Joseph running in 3 of England's 7 tries in a record win in rugby's oldest fixture.
Scotland, despite scoring three converted tries, just never got into the game, with Fraser Brown being carded after 2 minutes for lifting over the horizontal. To compound that, Stuart Hogg and his replacement Mark Bennett both injured themselves, meaning scrum-half Ali Price had to play on the wing for most of the game. The Scots were behind 30-0 at half time.
"We just didn't show up. We got off to a bad start and continued, our discipline was very poor and we gave away soft tries," said Scotland captain John Barclay (usual captain Greig Laidlaw is injured).
"You don't win however many games in a row without being a good side so good luck to England. We are trying to move away from the tag of plucky losers but that wasn't even that. We were useless."
Hatrick hero Jonathan Joseph:  "Coming back into the team, scoring a hat-trick and winning the Six Nations means it has been a great day.
"We focused on starting each session very well and you could see we did that today. The set piece was unbelievable and what we did on the back of that was very good."
England visit Dublin in a week, with a win giving them both the world record (yes yes, Cyprus and all that) of 19 wins straight, as well as a second successive Grand Slam. God have mercy on us all.
Meanwhile, Jones' head has been reported to have exploded, with doctors saying not even an ego as gigantic as his could maintain such high levels of hubris.