Monday's top rugby news has the Brumbies back in business, some All Black squad changes, the Lions promoted to S15 and a worrying brain injury study.

---
No rest for shattered Brumbies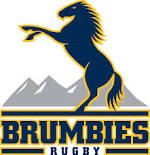 A devastated Brumbies side has vowed to turn Super Rugby final heartbreak into 2014 title triumph, with coach Jake White giving his non-Wallabies a mere seven days break before beginning next year's campaign. 'It starts again from nought,' White said. With flanker George Smith, lock Peter Kimlin and prop Dan Palmer the only frontline players leaving, the young team should be marked as strong contenders.
White also admitted his mismanagement of the Brumbies bench was a factor in the side's loss. White made little use of his reserves despite a frantic match-pace and his team's arduous finals travel schedule. While the Chiefs bench made a huge impact, the Brumbies were the victim of a number of uncharacteristic late errors. 'I suppose the lesson I learned is that we need to have a stronger bench and make sure that bench understands the pressure,' White said.
All Blacks name final squad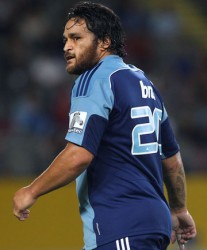 New Zealand named their 28-man squad for the Rugby Championships yesterday, with a few surprises. Players from this year's Steinlager Series who have missed out are prop Ben Afeaki, loose forwards Victor Vito and Matt Todd and halfback Piri Weepu. Wellington halfback TJ Perenara was called into the squad, as previously injured prop Charlie Faumuina, and Richie McCaw also return to the fold. Outside back Rene Ranger was another shock exclusion, withdrawing himself from selection for family reasons.
Although numerous news outlets are reporting on Ewen Mckenzie's strong belief in Bledisloe triumph, their timid and rhetorical soundbites do not fill me with confidence. 'I can't see any reason why we wouldn't. We're close enough to the top of the rankings. Why can't we win it?' a diplomatic McKenzie said, in lieu of a much more dominant we can/will win it.
Lions earn 2014 Super Rugby promotion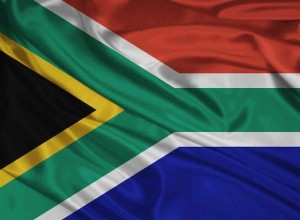 The Johannesburg Lions have retained their position as South Africa's fifth rugby franchise, booking a place in next year's Super Rugby competition after a two-match series provided them an aggregate points victory over the Kings. 'We wanted to get back what belongs to the Lions…We are back into Super [rugby] next season,' Lions captain JC Janse van Rensburg said.
Meanwhile, Matt Burke has posed an interesting referee shift– adding a former front-rower to the TMO crew, giving referees more clarity when it comes to 'the dark-arts of scrummaging.' The TMO could quickly relay instructions for bent-arm penalties rather than spectators going through constant resets and referee penalties that are seemingly decided by the flip of a coin. Do you think this would work? Let us know in the comments section. 
Concerning brain injury findings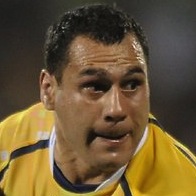 Unfortunately more emerging bad news for the rugby community, as Scottish neuropathologist Dr Willie Stewart has established a link between rugby and early onset dementia. Dr Stewart asserted, 'On current evidence… I think it would be foolish to think there will be no problem and that rugby is immune from brain damage.' The brain injuries expert has examined former rugby players with abnormal proteins associated with head injuries and dementia.
The percentage of rugby players affected is likely to be lower than other high impact sports where concussion is more common, but Dr Stewart still saw rugby head injuries as a concern requiring further precautions by players and organisers. 'For all levels of sport if you think there has been a concussion the player should be removed and not exposed to risk,' he said.