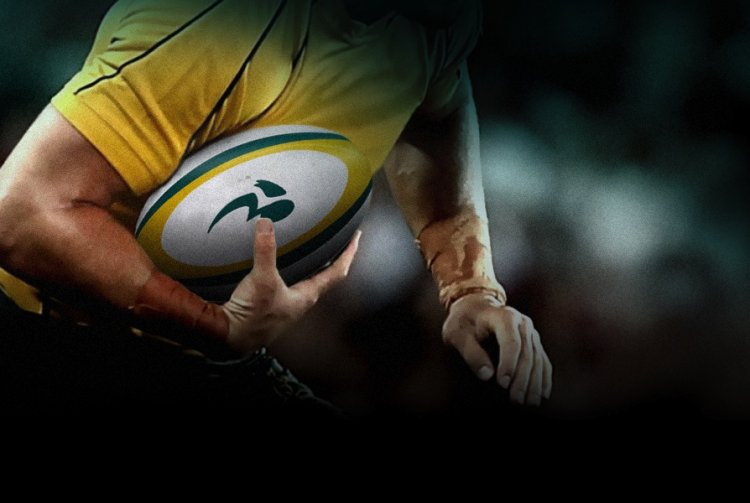 This week saw a seismic shift in the IRB's policy of protecting whistle blowers from criticism levelled at them by aggrieved coaches with IRB referee boss Paddy O'Brien, hanging our very own Stu Dickinson well and truly out to dry.
O'Brien took the unprecedented step of apologising both personally, and on behalf of the IRB, to the All Blacks after Stuey sin-binned one of the protected specie for repeated scrum collapses.
With the Italy vs AB game drawing to an inevitable close last weekend, Dickinson decided to sin-bin AB Neema Tialata for collapsing a scrum as the Italians pressed the AB line. This brought an avalanche of shit from the New Zealand coaches toward Dickinson, even though they had the game won and the decision had no impact on the result.
Said Steve Hansen the day after the match "A guy (Our Stuey) guessed yesterday and it's unfortunate because he guessed wrong a lot of the time" – while Graham Henry offered that the final stages of the game was "a farce".
I'm not sure what sort of fire side chat Paddy and Graham had after the match, but it has clearly worked. What is totally astounding is that O'Brien has agreed with the All Blacks to the point where no ref in their right mind would blow a penalty against the them for fear of knee-capping their own career.
"We've got to be fair to teams," O'Brien said. "If the referee is not accurate we've got to put our hand up. We need to educate that referee and get him better, because that scrummaging on Saturday was not up to international standard."
What the fuck?!?! Check out this link Paddy and see if you think this referring is being fair to both teams.
But wait there's more – Paddy didn't stop his wank-fest there. He also went on to apologise to an aggrieved All Black Wyatt Crocket for the damage done to his reputation.
"You've got a young guy trying to launch his test career and get things right and the referee is inaccurate. Then it's our problem," said O'Brien. "We've got to deal with the ref, which we will, just like Graham deals with a player who is not playing well."
How wonderful Paddy, concerned for the well-being of a novice International prop, didn't stop you allowing Le Fuse to be spit roasted by Jonathan Kaplan during the Sydney Bledisloe test but did it?
No surprise that both Henry and AB scrum coach, Mike Cronn, both met with Kaplan to lay bare their perceived  deficiencies of Baxter before the game, and at the first scrum, Kaplan couldn't wait to blow the whistle and penalise a bemused Baxter. This very decision has effectively ended Le Fuse's International career, but Paddy remained silent.
Why did Paddy choose not to shit-can Jonathan Kaplan after last weekend's decision to sin-bin Cliffy Palu when he bell-rung the Irish fullback with a totally legitimate tackle? Surely this decision had more of an effect on the outcome of a game than some scrum penalty and sin-bin when a team was ahead by 14 points with 5 minutes to go.
Yesterday's statement by O'Brien will have wide ranging implications as the ARU noted in a press release this afternoon.
In part it read, "Following the negative and very public review of Stuart Dickinson, we expect to see this transparent approach adopted on a consistent basis for all elite referees in the future."
We will wait and watch with interest if O'Brien follows through with his new -found  mantra of naming and shaming ref's he, and presumably Graham Henry, deem to have not done the right thing.
It simply won't  happen; once again Australian rugby has copped it up the chutney from the IRB.
Whatever goes on in the coming weeks, one thing stands out like dog's-balls – O'Brien's comments have rendered his position untenable, and he must resign.