Time to put last week's disappointments behind us as we look forward to the weekend and dare to dream of glory once again. Or in some cases just hoping to go out with a win at least. I hope your team goes well, unless your team is the Crusaders, in which case I hope they crash and burn so my Canes can go well.
Sorry team, a short one this week as I was busy last night and forgot I had to do this. Woke up early and knocked it out before leaving for work so I apologise for any mistakes now.
Suliasi Vunivalu has re-signed through to the end of 2025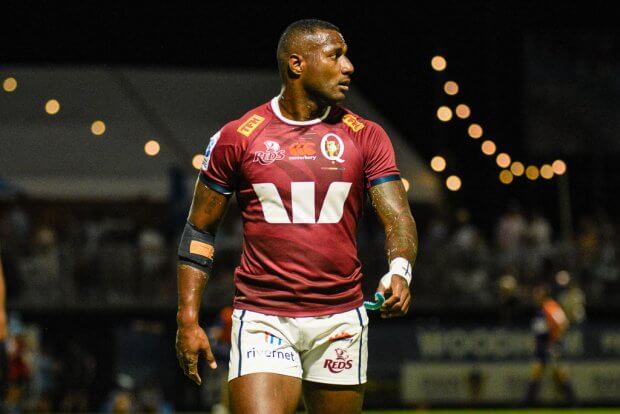 Despite the injury issues, the 27 year old has shown glimpses of his vast potential since switching codes, and is pushing for World Cup selection after featuring in 10 games of Queensland's SRP campaign this season. Suliasi said: "I'm enjoying my time in Rugby. I've learned plenty with the Reds and Wallabies and know there's a long way to go If I want to achieve my goals."
His dreams are helped with comments from Wallabies head coach Eddie Jones: "Suli has the potential to be a test match winner. I'm really pleased how he's been progressing through Super Rugby and even happier that he's committed his future to Queensland and the Wallabies." Reds General Manager – Professional Rugby Sam Cordingley got in on the act with "We've been impressed with Suli's progress over the last three seasons. He is improving game by game and has plenty more to offer for the Reds and Wallabies."
Interesting stuff, and I'm not blaming the guy at all for signing on, but if anyone really thinks that he is the future of the Wallabies they have their head so far up the dark end of their body that they can't see daylight. Personally I think he's about as useless at rugby as RTS and my only hope is that Eddie picks him for the Bledisloe Cup games because they are the only games I want Australia to lose. I can see Eddie picking him. Firstly, he has a love affair with league (although how much is him trying to get a job with them when this one crash and burns I don't know) and secondly, selection (along with game plan) has always been a huge weakness of Jones so picking someone for the Wallabies based on a few league games 4 years ago seems to match his process.
NSW Waratahs confirm long-term MCL injury for Max Jorgensen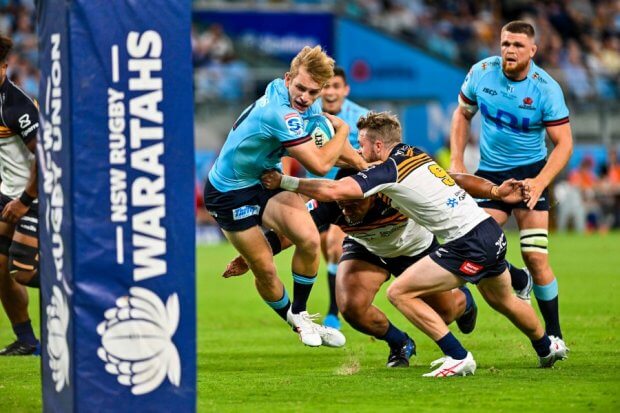 Reported here, Max Jorgensen has been confirmed as suffering a MCL injury in the opening minutes of last week's defeat to the Crusaders that will keep him out of play for up to 3 months.
Waratahs officials confirmed he had suffered a Grade 3 rupture of his MCL along with a partial strain to the ACL. "Max and Waratah staff are canvassing specialist opinions on the next steps forward."
It will rule him out for the rest of the Super Rugby Pacific, along with next month's U20 World Championship in South Africa.
Jorgensen had emerged as a Wallabies bolter after being named in Eddie Jones' April training camp, coming off a man-of-the-match performance against Fijian Drua a fortnight ago. The setback is a major blow for the Waratahs, with the teenager emerging as one of the standout rookies of the 2023 season.
It leaves the club with a major decision to make about who fills in at fullback with assistant coach Jason Gilmore conceding before the injury they had used the 18 year old far more than they would've liked. "Jorgo's' probably been playing a bit more footy than what we'd hoped, with Will Harrison going down with a knee and Kurtley (Beale) being unavailable," he said last week.
"We don't have much depth there at the moment at fullback, so he's carrying a load for us." Ben Donaldson is the most likely option to move back to fullback after the return of Tane Edmed.
Crusaders call on (another) former All Black as injury crisis hits home.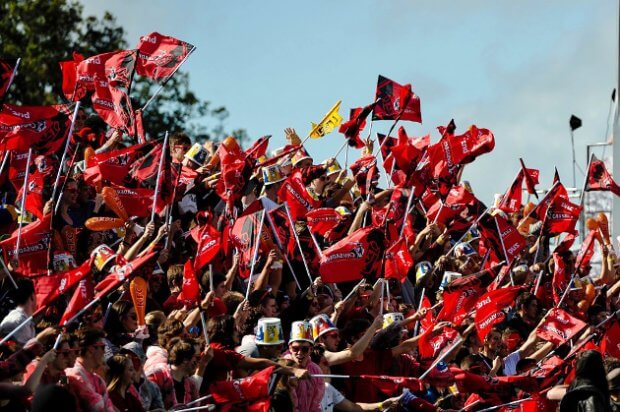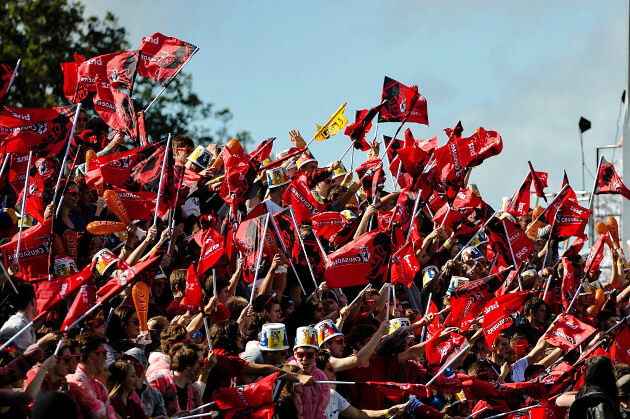 Reported here in Stuff, after the success of bringing back John Afoa last week the Crusaders have Ryan Crotty training with the team this week. Four years after bowing out with (another) Super Rugby title and heading to Japan to play for Kubota Spears he's back to help cover the run of injuries the Crusaders have suffered this year.
Crotty played the last of his 151 games for the Crusaders in 2019 and is the 6th most capped player in the clubs history. The Crusaders have a large injury list with Havili and Grace joining Newell, Moody, Bower and Reece along with at least 3 other players. They have also lost 3 younger players to the NZ U20 team which has further reduced the stock of players available.
While Crotty, who played 48 tests for the ABs and won 3 consecutive titles with the Crusaders, is back training it's likely that either Jack Goodhue or Dallas McLeod will partner Braydon Ennor in the midfield for the final game of the normal season against the Canes this weekend.
This is an interesting selection for me. I always liked Crotty, not the best out there and certainly not as good as Bunce, Conrad Smith or my all time favourite Bruce Robertson, I'm sure that he's there more to make the numbers and assist with the training and game day planning more than anything else.
While this appears to show an issue with the depth available to the Crusaders, I'm not so sure that's actually true. Both Goodhue and McLeod are very good players who'd be first picked in a lot of other teams so there's depth in the squad. I see this more of a training assistant than anything else and maybe he's doing this to get into the coaching gig once his playing days are finally over.