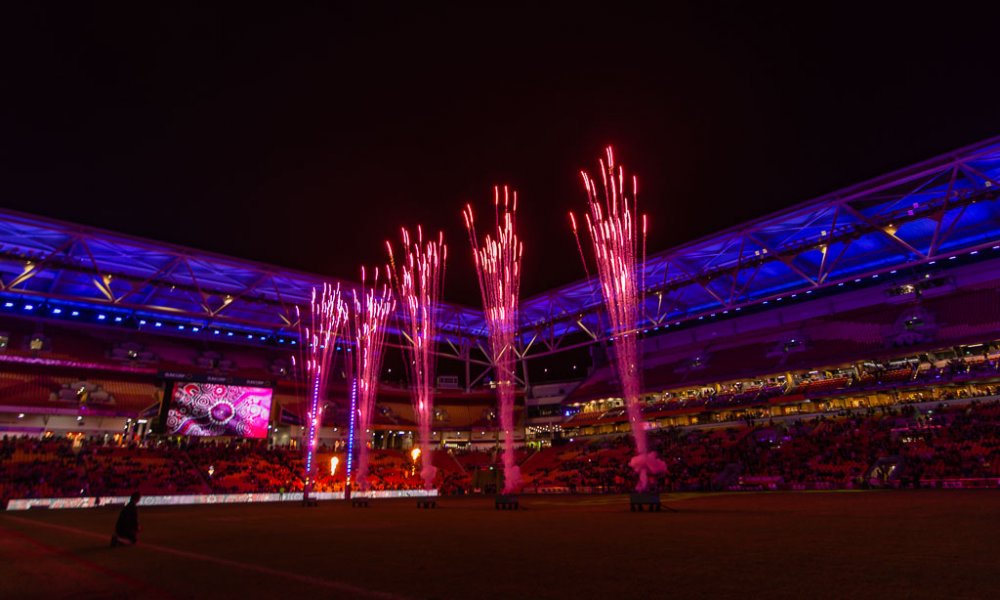 Welcome team. Last week's games can now be put to rest as we look forward to this weekend with some anticipation that the drivel we saw last week will be rectified. Or is it with a level of apprehension that we think the same poor performances will continue and so we approach the weekend with more hope than expectation and already mentally prepare ourselves for the worst with the hope that we will be pleasantly surprised?
NZ Rugby to reduce height of tackles in club and 1st XV rugby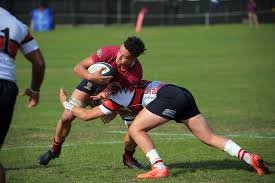 New Zealand has taken the bull by the horns and will introduce new laws in school and club rugby as part of a package to make the game safer. In particular they are mandating that all tackles are to be below the sternum. I do like the statement made by Steve Lancaster saying "We strongly believe that rugby offers so many benefits for our community participants that far outweigh the risk of injury"
Full Stuff article located here (Thanks to BR for reminding me to do this a few weeks ago)
Of the three new laws (2 for the scrum) the reduction of the tackle height to below the sternum is one that will no doubt cause the most debate, especially with the league coaches who brought the ball and all tackle into the game as way to stop offloads and make defence easier. Personally, if the tackle is hard enough the fact that it's below the sternum is unlikely to affect the offload. I think it'll force coaches to look at some different defence structures but I'm not sure that's a bad thing anyway.
I also think this is the start of the changes, the next big one coming will be a mandatory 5 day stand down from any contact training after a game, it may even get extended requiring either games scheduled more than 7 days apart or clubs having almost 2 full squads.
The Long Run Up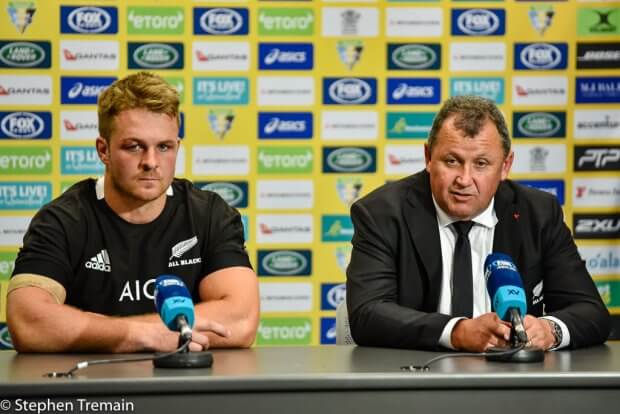 Congratulations on the win by the ABs this week. They managed to sneak in a win against the team who is 10th in world standings. Now I know that Japan has improved dramatically, and have beaten South Africa, Ireland and Scotland previously, but that game was an absolute disgrace for the ABs and I'm not finding it acceptable. This AB team under Foster and the current NZR is a disgrace and I, unfortunately, see it getting worse before it gets better.
This team is looking more and more like the Wallabies did under Cheika.
Players are being selected with no accountability on poor play and ill discipline.
Players are being selected out of position because they are "too good" to leave out even though there are better players in the position they'e been given.
Favourite players are being selected over better players who don't suck up.
Players' skills and game play are deteriorating in the environment.
Players are acting like tools and being allowed to get away with it.
Players seem to be developing a culture of entitlement rather than one of respect.
Coaches complaining about the opposition coach and referee decisions.
Coaches saying clear sanctions for unlawful play are wrong.
and it goes on.
Now while most Australian supporters are watching this with glee I feel that it's actually bad for SH rugby and that we will both suffer if it continues. Now maybe I'm just expecting too much and that we had a once in a generation team under both Henry and Hansen (bit like the Wallabies in the 80s)- but you know what, I don't care! This is the ABs and they just need to be better.
Thanks! I needed to get that off my chest!
Caslick looking at the Wallaroos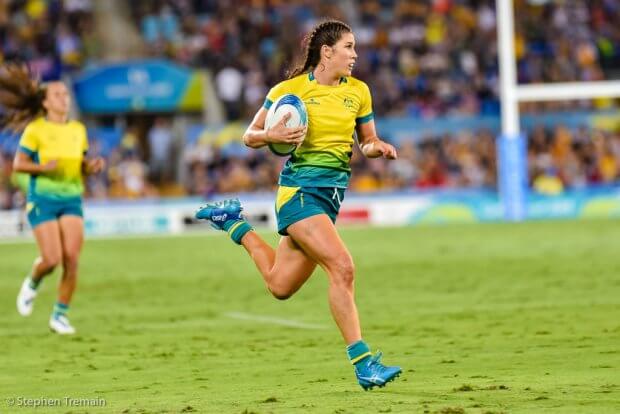 In a move that is bound to not only warm the hearts of Wallaroo supporters but also make the sponsorship of the women's rugby more attractive, Charlotte Caslick has indicated that she wants to play 15s rugby and attempt to play in the 2025 RWC.
Full article written by Gorgina Robinson in the SNH can be found here.
After a career that includes having collected Olympic gold, Commonwealth Games gold, a Sevens World Cup and three World Series titles across a nine-year career with the Aussie Sevens, she has turned down another season with the Roosters in the NRLW to concentrate on cracking the Wallaroos World Cup Squad.
"Leading into the next 10 years that Australian rugby has on offer, it's important for us to be growing both sides of the game (15s and sevens)," Caslick said. "Watching the Wallaroos play the last few weeks at the World Cup, it looks like it's so much fun and it's something I'd like to have a chance at playing."
This is fantastic news and I'm sure she will be a huge asset to the Wallaroos. The 7s game is a lot different and she will need to learn a lot about the differences in the 15s game, mainly the ruck and maul plays, but making the decision early with an intent to learn is a great start. This is so different from the usual "bring in a mungo player and watch them struggle and fail" that we see so often with the men's game.
Good luck to her and the Wallaroos and let's hope RA takes note,
Will Skelton a giant asset for Wallabies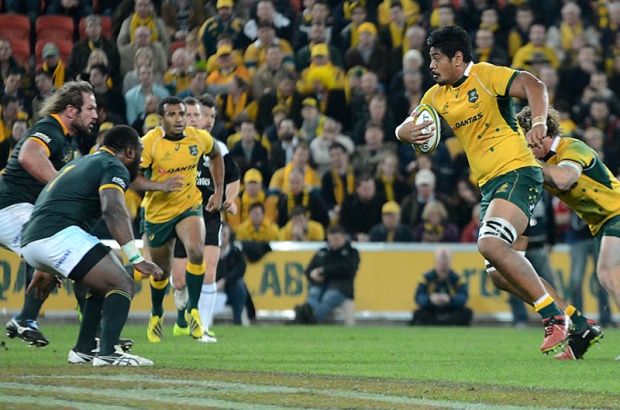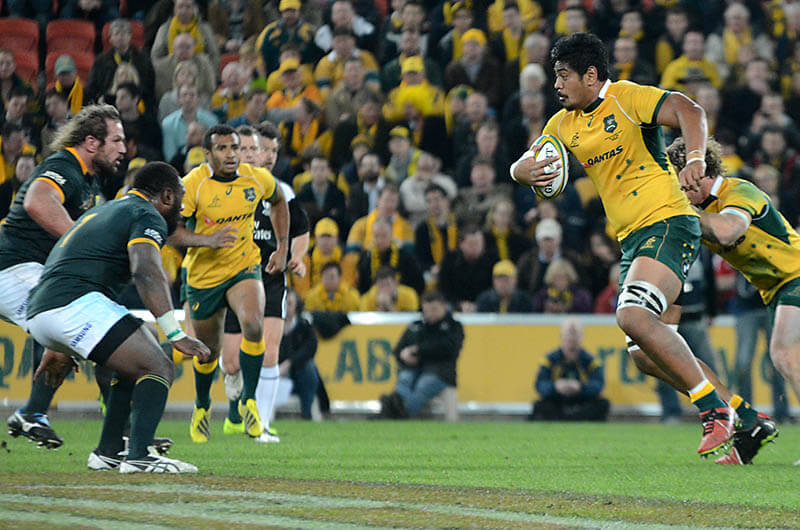 There're a couple of articles making the rounds about Skelton coming into the Wallabies being guaranteed a start by Dave Rennie and the physical presence he brings. Genia talks about it on that other site here, Melissa Woods on rugby.com.au here and Tom Decent brings it up in the SMH here. There has also been a lot of discussion around this in this blog and others by supporters of the Wallabies.
Jed Holloway says "His giant size and local knowledge make lock Will Skelton a "bloody valuable asset" for the Wallabies against France" the post going on to say that the physicality that Skelton brings, as well as his experience playing six years in the northern hemisphere, can't be ignored if they are to match the Six Nations champions at home.
Tom says that "the sight of Skelton marching into the team hotel in France was thoroughly enjoyed by teammates who haven't seen the 203-centimetre La Rochelle star since last year's spring tour." Now over the 21 tests he's played Skelton has only actually been on the field for 614 minutes averaging out at about 29 minutes per game, so he has a lot to prove. It'll be interesting to see if Dave Rennie will back up his pre-tour commitment about starting Skelton in the next 3 games, especially after both Neville and Frost played so well against Scotland.
I personally am in the "Haven't ever seen Skelton deliver on the hype so don't care if he doesn't play" segment of supporters. I really hope he does deliver on this promise but from what I remember he's a slow lumbering player who arrives late at rucks and flops on them more than drives them back. He can't jump and hasn't been used to lift others and to be frank I have no idea where the idea that he is special comes from. Let's hope I'm proved wrong.