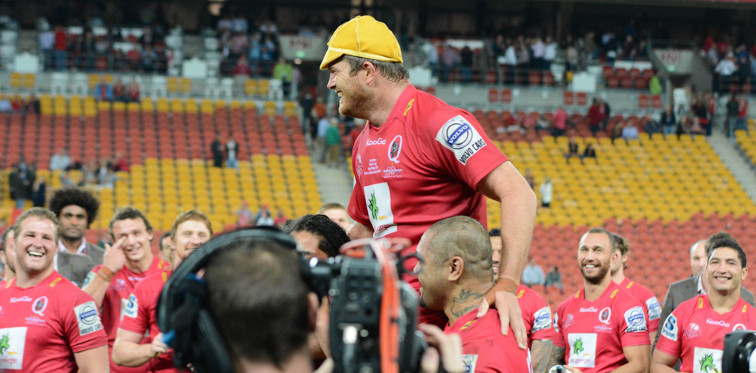 It's Hump Day today, so it's time to look forward and not backwards. It's been a hard few days, but I've been to Bunnings I've got the material for a bridge, and I'm just going to build one and get over everything.
Thorn Extends His Tenure As Queensland Reds Coach By Two More Years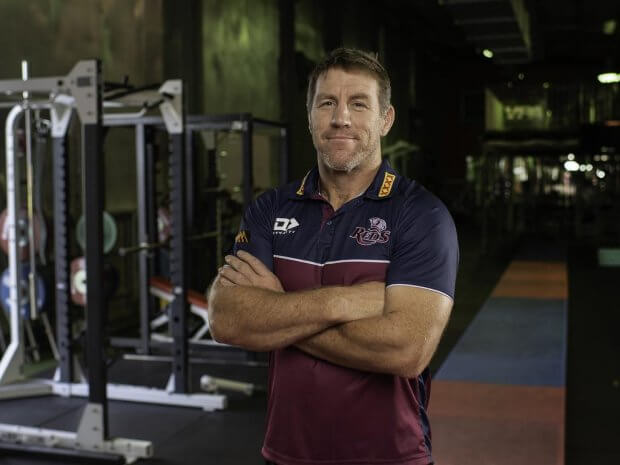 This is interesting as he has proven to be quite a polarising coach and some people are still not happy with him despite taking the Reds to the finals twice in two years and winning the last time. Brad himself believes there's still more to do and that he can take the team even further. He says, "We had success in the AU. We achieved something, which was good, we won that title … but the trans-Tasman tournament was healthy as well because it showed that we still have a way to go." Personally, I think Brad has done a great job in getting the players aligned and in creating the culture he wants. No doubt he's not to everyone's liking, but you can't please everyone anyway, and you just have to keep believing and going forward. I also think he's showing a mature edge when he talks about the future. Thorn – who will be assisted by Jim McKay, Michael Todd and Cameron Lillicrap – said it would be dangerous for him to declare the Reds could win the 2022 Super Rugby Pacific title. "You want to be super careful about throwing out anything around that sort of stuff," he said. "The Australian rugby public, they want to see actions, not talk. There's sometimes been frustrations over the years about the talk. Let's see the actions and do the talking after." To be honest, I like him for this comment alone.
I think Brad has definitely learnt on the job. Remember, he came in with Queensland in a real shambles. Poor results, a poor playing culture, a management team that had made some poor decisions that were turning supporters away and despite making some hard choices he has really got the team focussed and moving forward. I think the Red's supporters should embrace this guy and, like him, look forward.
Wallabies coaching staff adamant three All Blacks thrashings are not all doom and gloom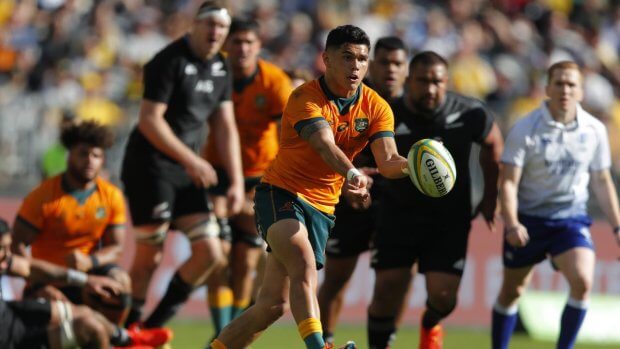 The scoreline across three games against the All Blacks wasn't pretty for the Wallabies, but it's not as bad as it looks, apparently. McKellar, who joined coach Dave Rennie's staff before the Bledisloe Cup losses, was adamant the Australians had shown enough, in attack at least, to present a growing threat to the Springboks. Noting the South Africans were a "different challenge" to the All Blacks, he said the emerging team under Rennie was frustrated with the results but only had to take better advantage of opportunities to get the win they couldn't against the Kiwis.
McKellar in talking about the players and coaching team described them as "Clearly disappointed. Disappointed and frustrated. We've had some excellent periods within all three games, but have been our own worse enemy at times," McKellar said on Monday as the Wallabies headed to Queensland. "We think we're closer than people think, but the reality is we need to go back and focus on South Africa."
To be fair I think the Wallabies can beat the DDGs however I think it will take a different game plan and some hard decisions on the selections as it's pretty obvious that some players just aren't stepping up as required. We do need to remember that this is a young, inexperienced team, and I know I was calling for a change of players and willing to accept some poor results as long as the team was showing some movement forward. Personally I think there have been moments which have demonstrated the team is getting better and considering they have to change the whole culture from the worst coach the Wallabies have ever had, maybe we are being too hard on them at the moment, and maybe we need to look for the good that is happening. Let's face it, if the Wallabies lose every game this year, improve a bit next year and then win the RWC in 23 I, for one, will be pretty happy.
Holmes on brink of becoming oldest Wallaby since Second World War
Rennie faces biggest Wallabies selection call that could define Rugby World Cup outcome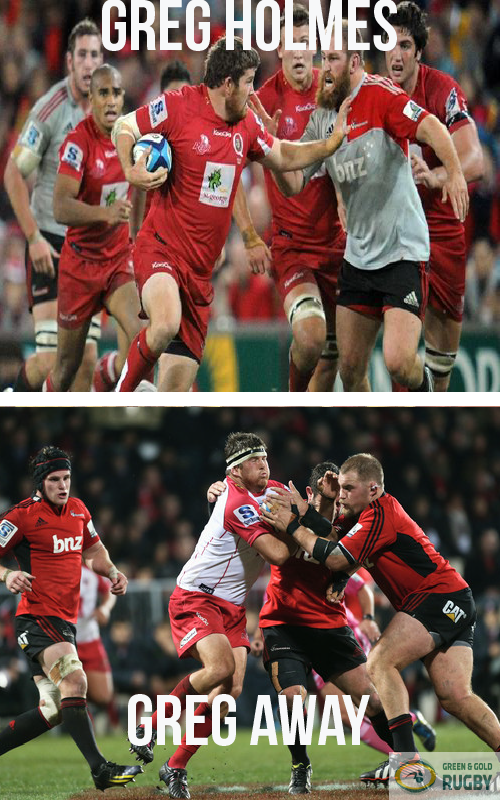 Veteran prop Greg Holmes could become the oldest player to represent the Wallabies since the second World War after receiving an unexpected call from coach Dave Rennie.
Holmes, 38, played the last of his 27 Tests for the Wallabies in 2016, when he left the Queensland Reds for five years at the Exeter Chiefs, in England. He returned to Australia to play for the Force last year with one eye already on coaching. That was the subject of his conversation with Rennie at a Bledisloe Cup lunch in Perth a few weeks ago. But an injury to Rebels prop Pone Fa'amausili left Rennie with other ideas. "He rang me back and said, 'Mate, we've had a few injuries and a few things going on. Do you want to come in and train for the week and, possibly, for the next month?'," Holmes explained to reporters on Tuesday.
This could be an interesting choice for Rennie. Obviously, both the DDGs and FISM will have props to test both Australia and New Zealand, and it makes sense to get an experienced guy into the team. Sure he probably won't do 80 mins but when you see the glue that players like Thrush provided to the Force this may turn out to be a good decisions.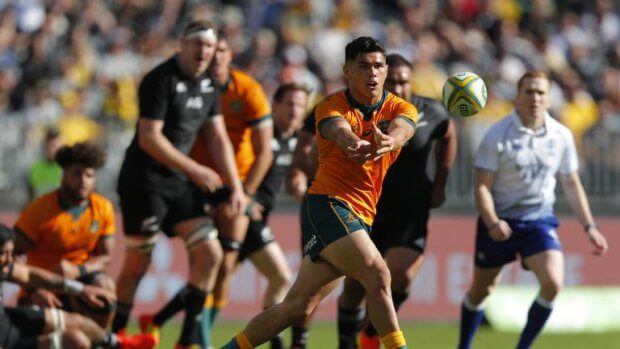 An interesting article from Christy Doran on Fox Sports that actually resonates with me and because I'm the one doing the post you all have to read it. Well to be fair, you don't have to, but here it is anyway.
Despite receiving a fair bit of the blame for Saturday, Christy believes that a lot of it is unfair and that Lolesio should be kept on against the DDGs. As he points out, on Wednesday it will be two years to the day until the 2023 World Cup begins in France and remembering the debacle of 2019 where Michael Cheika's selection panel was left second-guessing which one of their three playmakers was best, how Rennie uses Lolesio going forward could well define how they prepare for and attack the World Cup.
The easy option would be to drop him and start James O'Connor or even Mr Fix It Reece Hodge. But, are either of them going to even be around in 2023? JOC is already having problems maintaining his fitness and for him to stay at the top of his game leading into the REWC he would need to stay injury free and clearly demonstrate he's the best 10 in Australia. Hodge is a good Mr Fix-it for sure, but I'm not sure if he will be in the running as anything more than that going forward and while he can possibly continue as a super sub, expecting him to lead the Wallabies through to the RWC championship is a step too far for my beliefs.
OF course if the Wallabies had brought in either Harrison or Donaldson when JOC got injured then maybe there would be some options going forward and maybe that's a lesson for the team's management going forward. However, it's not an option at the moment.
Lolesio was far from alone in making a blunder, with Tom Banks kicking dead in goal after the All Blacks went down to 14 men, Marika Koroibete's back to back penalty infringements, and multiple intercepts thrown, two of which ended in runaway tries. People also seem to ignore the endeavour he showed after his missed shot at goals, which included a couple of linebreaks in the second half, where he ran on the inside of Koroibete. As Dan McKellar said "If you look at all of our good passages of play, Noah's played a leading role in the majority of them, has there been areas of his game that he needs to do better? Of course, yes, but he's not alone there." I agree with this and I think that whilst Lolesio has a lot to learn, he won't do that sitting on the sideline and I, for one, am happy to take the hurt while I continue to see ongoing development.