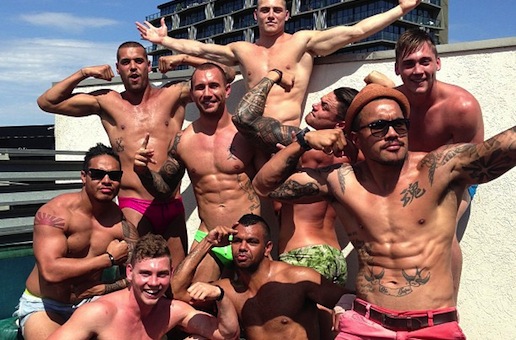 As discussed on our latest podcast, a picture shared on Instagram by Quade Cooper and showcased in our sidebar over the weekend has caused quite a brouhaha. 
Many above the age of 25 see this as the reason we won't beat the All Blacks for another 10 years, those below 25 wonder what the problem is.
Speaking of All Blacks, how many can you count in this piece of Gen Y frivolity?
[youtube id="qOCAlL9WPyE" width="600″ height="350″]
Yet, we're not hearing so much outrage about this are we?
What's your view – storm in a tea-cup, or an underlying sign of softness?