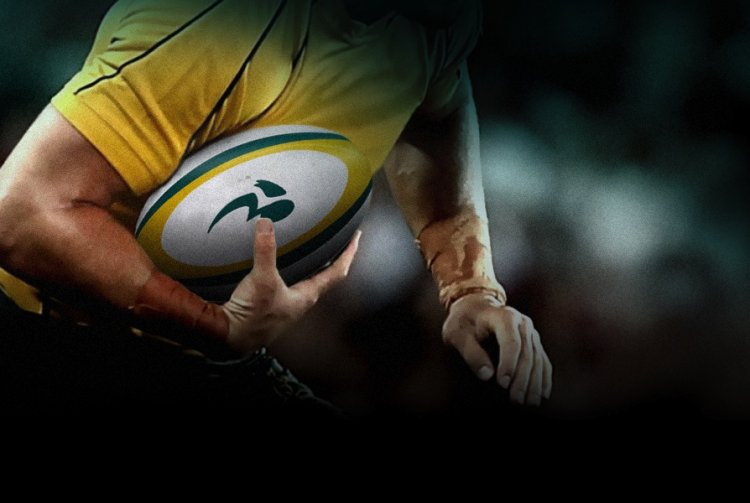 And so we reach the final test of the tour, which was actually the penultimate test 25 years ago.  This time, however, we won't win the Grand Slam.  Hell, its more than likelywe won't win this test.
Our backs are looking ponderous and directionless. The odd break is being made, but it inevitably dies out.  The skills just look lacking as players try to overplay their hand or just plain don't know what to do.  So let's pause for a momnet and review highlights of the famous Welsh test way back in 1984:
Ahhhh….that provides some respite from the frustrations of last weekend. This tour.  This season.  This generation.
So which try to look at? The most famous one is the push over obviously (at 4:15), but in the end there's not too much to anaylise.  We overpowered them.
Mark Ella's (6:05) is an option because it continued his try-a-game performance.  But it was an intercept, so not too much there either.
Tommy Lawton's (1:21) was of special historical significance, but in the end I option for one scored by one Michael Lynagh.
So take yourself to the 2 minute mark.  The Wallabies have a scrum about 45m out and 15m in. So a large blindside. Given the strong Wallaby scrum and the fact that Welsh Number 8, Eddie Butler, was lacking match fitness having just returned from injury, the Wallabies had planned to work backrow moves down the blind. And that's the set up here.
Big Steve Tynman [8] picks up the ball at the back of the scrum and turns to pass behind his back in an effort to draw the Welsh scrumhalf David Bishop [9].
The Wallaby scrumhalf, Nick Farr-Jones [9], has strategically placed himself outside the Irish referee to allow him some further protection from the cover.  Once Fudge gets the ball he heads straight, ball in two hands and committing the defense before firing a flat pass out wide to David Campese [11] having drawn the Welsh winger Mark Titley [14]. The Welsh flanker Alun Davies [6] and Bishop are both blocked momentarily by the referee whilst Butler seems slow to respond to the move.
Campo heads straight down the tram tracks with plenty of Welsh cover, most of whom forwards, who can not match his pace.  Knowing he has outpaced Davies and Butler, Campo takes on the fullback, Mark Wyatt [15] and just runs past him on the inside with some smooth footwork.  Rob Ackerman [12] is covering and Campo attempts to get inside him as well.
Ackerman manages to slow Campo down, or more specifically hault his momentum, as Dai Pickering [7] and Mark Ring [13] close in in cover. Campese manages to lob a pass in field to open side flanker Simon Poidevin [6] who has effectively maintained his running line from the scrum (remembering that the move began with a scrum 15m infield, which is pretty much where Poido catches this pass, just 30m down field. Nice support lines).
The Welsh winger from the opposite side of the field, Phil Lewis [11], has covered well and rushes to close down the movement as Poido gets the ball. However Poidevin manages the perfect catch and pass to Michael Lynagh [12] who has, like Poido, maintained his support line straight down the field to score under the black dot.
Match Details:
Wales v Australia
Cardiff Arms Park, Cardiff
24 November, 1984
Australia: Roger Gould, Peter Grigg, Andrew Slack [c], Michael Lynagh, David Campese, Mark Ella, Nick Farr-Jones, Steve Tuynman, Simon Poidevin, David Codey, Steve Cutler, Stephen Williams, Enrique Rodrigez, Tom Lawton, Andy McIntyre.
Wales: Mark Wyatt, Mark Titley, Mark Ring, Rob Ackerman, Phil Lewis, Malcolm Dacey, David Bishop, Eddie Butler, Dai Pickering, Alun Davies, John Perkins, Bob Norster, Ian Stephens, Mike Watkins [c], Ian Eidman. Replacements: Jeff Whitefoot.
Australia 28 (Mark Ella, Tom Lawton, Michael Lynagh, Steve Tynman tries; Roger Gould 3 conv,  2 pg) defeated Wales 9 (David Bishop try; Mark Wyatt conv, pg)