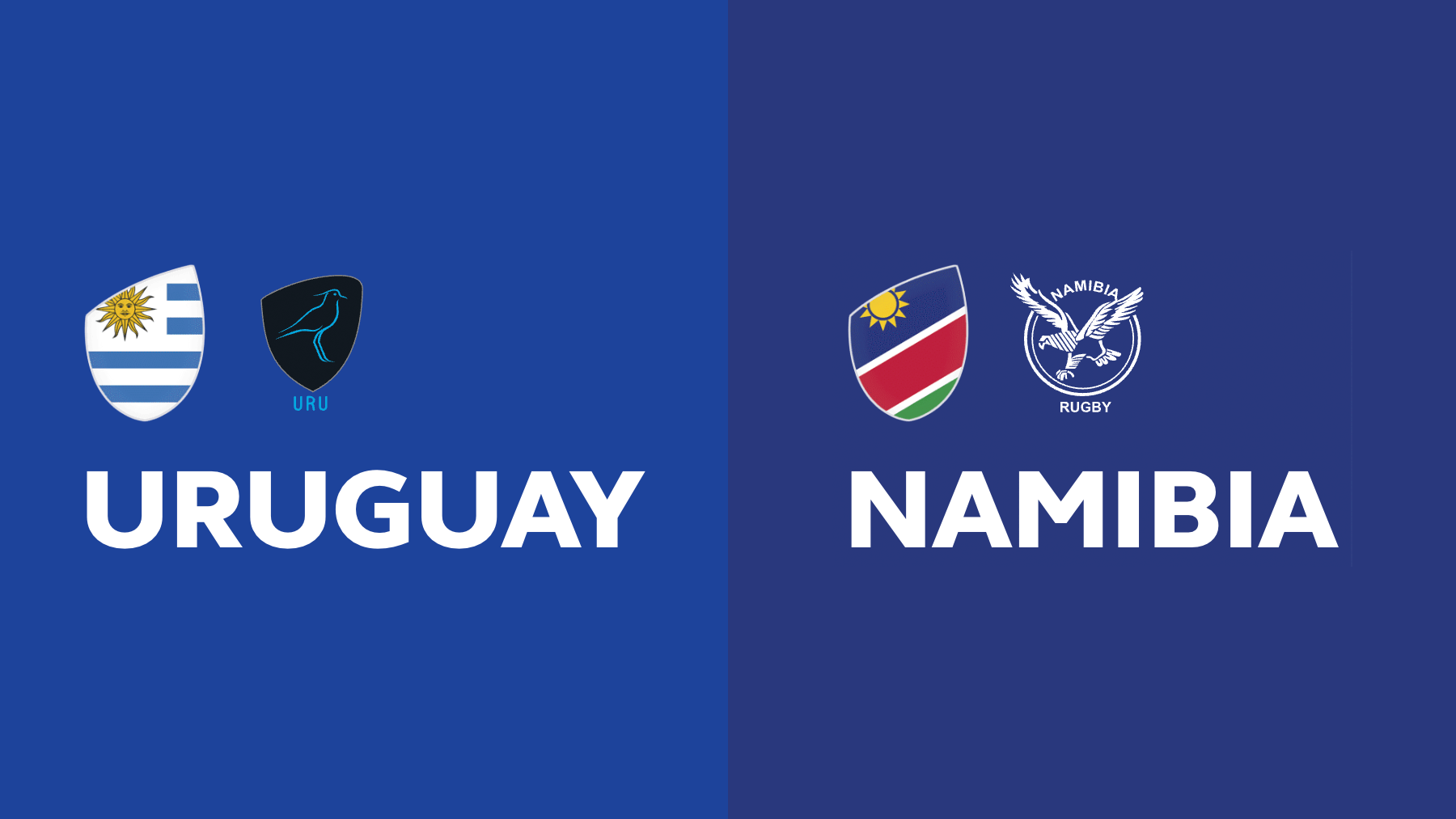 Preview
Good Morning G&GRs, Reds and Wallabies Fan here, helping out as a guest writer for the World Cup.
It's been a tough week as a Wallabies fan, and plenty has been said/spoken about the Wallabies performance and the decline of a great rugby nation. So I think that the best way to get over the Wallabies is to watch some other rugby games. For me this week I had the pleasure of watching Uruguay play Namibia and write this report.
There's a bit of history between these two teams, they've played five times with Uruguay taking home the chocolates four times, including their most recent clash in August this year.
Both teams made changes as a result of injury and suspension, Namibia losing their captain Deysel to a six game suspension, and Johan Retief to a spider bite of all things. The weather looked great in Lyon.
The Match
The first half
What a start for Namibia, scoring a converted try inside 1 minute after Uruguay threw a loose pass off a very good lineout set piece. The winger Gerswin Mouton picked up the ball inside his half and raced 70 metres untouched to score.
Both teams played quality rugby through the first half, with good phase play, well executed kicking, solid defence (with some big hits) and Uruguay surprisingly getting the better of scrums and rolling mauls.
Uruguay wanted to play with width and set their outside backs free, but Namibia had done their homework and their rush defence was effective at shutting Uruguay's wide attack down.
Both teams scored two tries in the first half, Namibia's second try in the 11th minute was well constructed and patient with the left winger Greyling going over after a great assist from Richard Hardwick.
Uruguay's two tries came after 19 minutes to Baltazar Amaya, and 28 minutes to the hooker Kessler. Uruguay adapted their play to be more direct, and built pressure with well constructed rolling mauls featuring in both.
Half time saw Namibia leading 20-12, with the difference being the kicking of flyhalf Swanepoel.
Second Half
The second half followed a similar pattern to the first half until 47 minutes with a yellow card to prop Johan Coetzee for repeated scrum infringements. Uruguay converted immediately through a great try superbly finished by Baltazar Amaya in the corner, it's worth watching the highlights for that finish.
Uruguay scored again through the halfback Santiago Arata, who picked up a loose ball and ran 40 metres to the line. The conversion saw Uruguay hit the front for the first time leading 26-23. Uruguay scored two tries while Namibia had a man in the bin.
As expected, both coaches rang the changes from 50 minutes, with Uruguay's bench proving stronger, maybe as a result of the injuries sustained by Namibia in previous games.
Namibia's captain and openside flanker Gaoseb saw yellow for a high tackle at 61 minutes and the replacement prop Sethe followed at 63 minutes with a high tackle that saw his yellow card upgraded to red on review. It was a shoulder direct to the head and a deserved red card, but no worse than other head clashes (Jessie Kriel) that have gone completely unpunished.
Namibia continued to defend strongly but could only hold out Uruguay for 3 minutes before they ran out of defenders and Bautista Basso scored in the right corner. Uruguay leading 33-23 at this stage.
Namibian flyhalf Swanepoel kicked another penalty to bring them within 7 points with 11 minutes to play. The last 10 minutes were full of intent from both sides with Namibia trying to level the score, but Uruguay held on and kicked a 74th minute penalty to go to a 10 point lead. There was a late yellow card to the Uruguay number 20 Dosantos, but Namibia couldn't take advantage of having equal numbers and Uruguay closed out the game for a well earned win.

The Game Changer
The game changer was probably the first yellow card to Namibia, with Uruguay scoring two tries and taking the lead.
The Man of the Match/Standout Player
The Uruguay halfback Santiago Arata was excellent and his second half try put them in the lead.
The Details
Team 1 – Uruguay
Tries: Baltazar Amaya (19′, 49′), German Kessler (28′), Santiago Arata (54′), Bautista Basso (66′)
Conversions: Felipe Etcheverry (29′, 51′, 55′), Felipe Berchesi (67′)
Penalties: Felipe Berchesi (74′)
Team 2
Tries: Gerswin Mouton (1′), JC Greyling (11′)
Conversions: Tiaan Swanepoel (2′, 12′)
Penalties: Tiaan Swanepoel (25′, 35′, 43′, 69′)