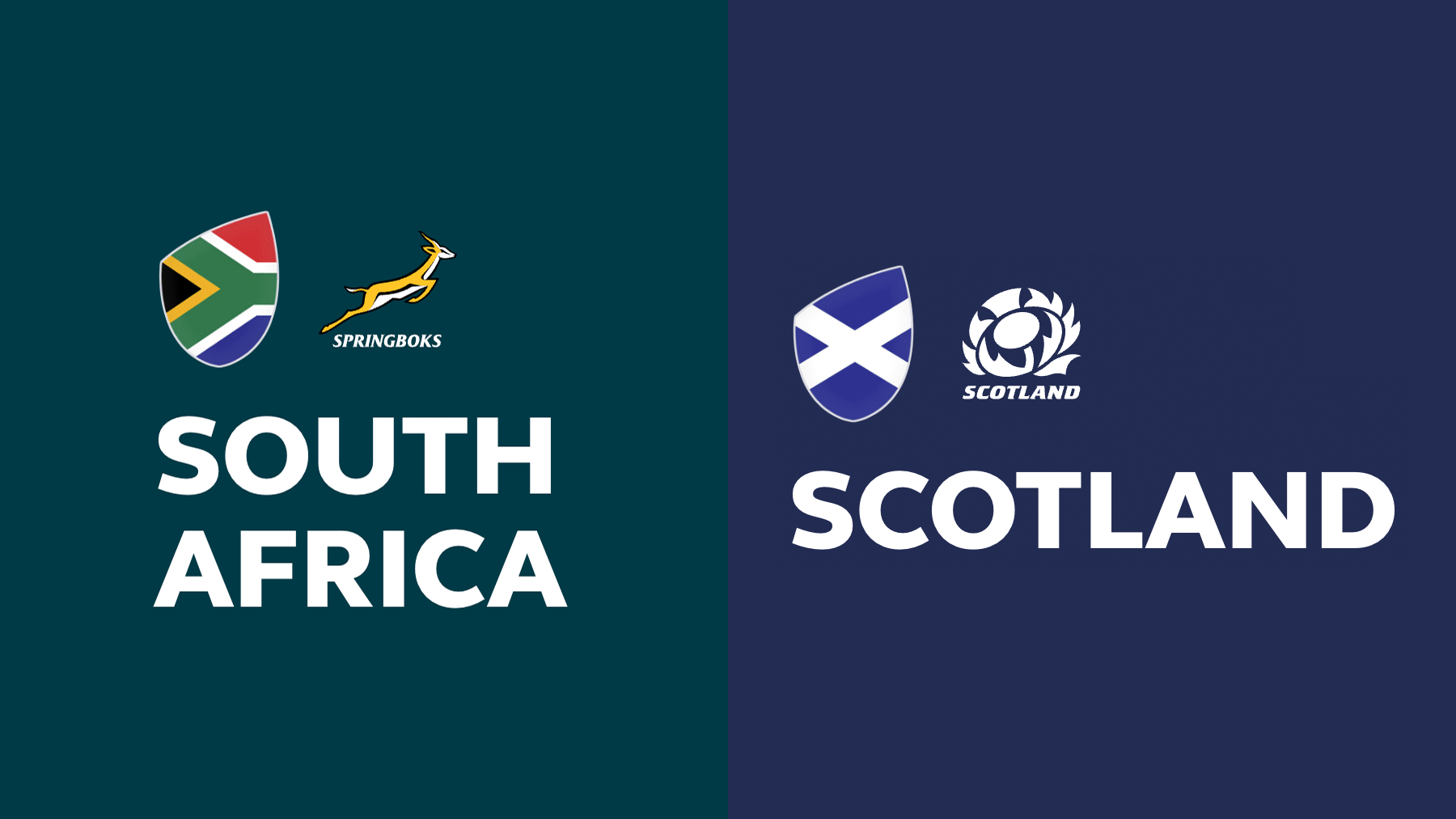 The opening weekend of Rugby World Cup 2023 began to draw to a close with a tasty Pool B match up. An impressive Scotland side comes into the tournament ranked 5th in the world, dropping only 3 of 9 matches this year, and boasting a squad some have already named their best ever. There's just one problem: in pool-mates Ireland (1) and South Africa (2) they've drawn not only the top two ranked sides in the world, but two teams they've failed to overcome since 2017. While most neutrals probably have soft spot for the Jocks, they need to take at least one big scalp to have any hope of progressing.
Meanwhile world champions South Africa entered this match full of confidence after annihilating their rivals in black two weeks ago, but well aware a slip up here could set their hopes of a title defence back a mile. The romance of a rainbow nation united behind the Bokke boys burns bright, but they may have had their time in the sun. It remains to be seen whether someone, anyone, can knock this juggernaut down a peg before they can claim what would be a record fourth trophy.
Both sides named just about their strongest available sides, with Duhan van der Merwe a key player to watch as the proud South African Scottish lad faced up against his Vaderland on the biggest stage.
The Match
A frenetic opening sequence saw both backlines willing to throw the ball around, plenty of metres made and a couple of charge downs to boot. No points, however, and eventually South Africa reverted to their traditional bombing blitz. The up-and-unders combined with a consistent and unwavering rush defence would set the pattern for the entire match and never really allowed the Scots to settle. Points eventually came from the tee, Manie Libbok slotting one then two penalties (after missing a very gettable one, it must be said).
The Springbok pack was unusually brittle at scrum time during the first half, Scotland able to stay in the game with some powerful shoves and getting on the board themselves via the boot of Finn Russell. Eben Etzebeth departed proceedings early with a shoulder injury, which may prove concerning. Scotland's first half defence was also excellent, and honours were roughly even at half-time, South Africa leading 6-3.
The picture changed dramatically early in the second half, the Bokkies rediscovering their scrummaging mojo and obliterating the Scottish pack. The resulting momentum and field position delivered two tries in the opening 10 minutes, first to a powerful push from Pieter-Steph du Toit, and the second to a slick Libbok to Kurt-Lee Arendse kick pass. From that point on the mountain proved too steep for a willing Scotland, continuing to be frustrated by the South African rush and unable to get strike players like van der Merwe into the match.
The Game Changer
Literally half time. The back-end of the first half saw Scotland repulse an attacking South African maul, exit cleanly with a scrum penalty, then achieve scrum dominance again on halfway to set up their first points of the match. But some soul-searching in the sheds had the Springbok pack come into the second period with a point to prove. They tore the Scots to shreds at a 42nd minute scrum and from there never looked back.
The Man of the Match/Standout Player
Manie Libbok got the official nod, and while his marshalling in general play was indeed excellent, his 50% goal-kicking was an unfortunate blot and at times threatened to leave South Africa exposed. Jack Dempsey was excellent in a well-beaten side. Really the entire starting Bok pack deserves credit for the turnaround, but if I have to choose the choccies go to Pieter-Steph du Toit: generally workmanlike around the park, and though he missed a few tackles a couple of crucial own-half turnovers and an excellent barging try were crucial to the South African victory.
The Details
South Africa: 18
Tries: Pieter-Steph Du Toit (47′), Kurt-Lee Arendse (50′)
Conversions: Faf de Klerk (52′)
Penalties: Manie Libbok (13′, 25′)
Scotland: 3
Tries: N/A
Conversions: N/A
Penalties: Finn Russell (41′)