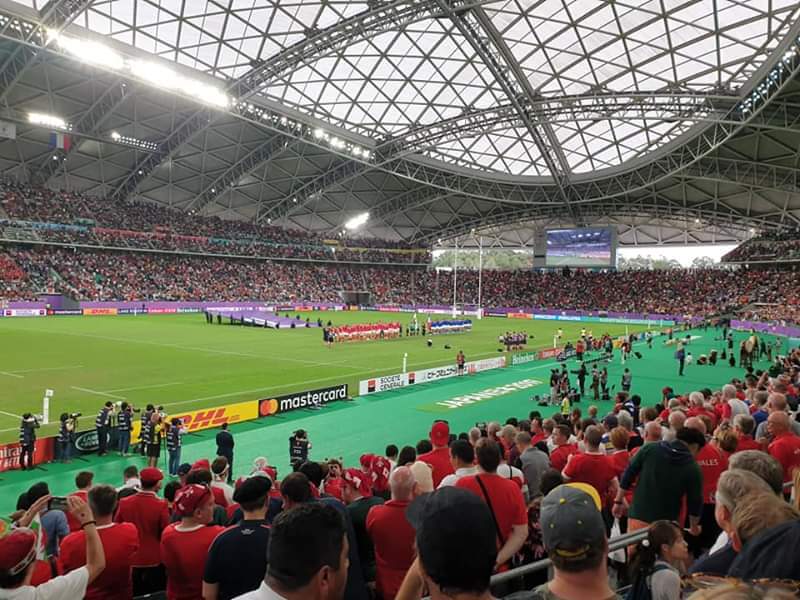 Fridays Rugby News sees The best rugby no one's talking about, news from the semi-finals and, Japan the real winner
---
The NRC Final Is Here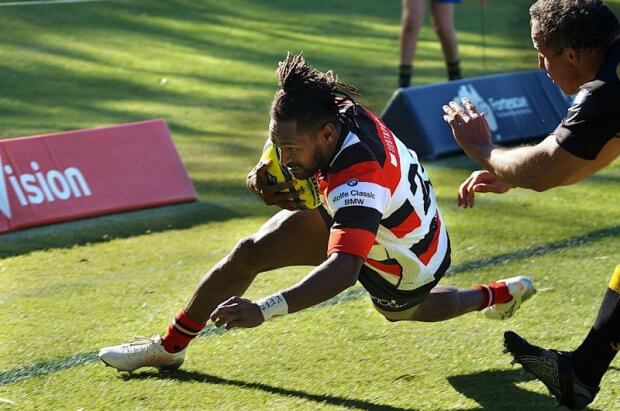 The NRC was always on a hiding to nothing this year with the Rugby World cup scheduled at the same time. It's a pity because this year's competition has been the best yet. It all culminates this weekend with the Vikings heading over to Perth to take on the Force.

Canberra Vikings Head Coach Nick Scrivener has made one change to the starting XV for the National Rugby Championship Grand Final against Western Force in Perth this weekend with winger Mack Hansen back in the team.

Hansen comes into the line-up for the injured Toni Pulu, who tweaked a hamstring in training.

Meanwhile over in the west, explosive backrower Brynard Stander will make a return to the starting XV as the Western Force's only change for Saturday's NRC Grand Final against the Canberra Vikings.

Last season's Best and Fairest, Stander will join the run-on side for the first team in three weeks having fully recovered from a knee injury. Nicknamed the 'Bull', he is sure to make his presence felt early in the match.

"Brynard came off the bench last week and contributed really well and having his experience and quality coming back into the starting side is of huge benefit," Coach Tim Sampson said.

TEAMS

Force to face Vikings: 1. Harrison Lloyd, 2. Heath Tessmann, 3. Tom Sheminant, 4. Fergus Lee-Warner, 5. Jeremy Thrush, 6. Henry Stowers, 7. Carlo Tizzano, 8. Brynard Stander, 9. Issak Fines, 10. Andrew Deegan, 11. Jonah Placid, 12. Nick Jooste, 13. Pama Fou, 14. Byron Ralston, 15. Jack McGregor. Reserves: 16. Andrew Ready, 17. Cameron Orr, 18. Dom Hardman, 19. Ben Grant, 20. Tevin Ferris, 21. Rory O'Sullivan, Chris Tuatara-Morrison, 23. Jake Strachan.

Vikings to face Force: 1. Bo Abra, 2. Lachlan Lonergan, 3. Angus Wagner, 4. Blake Enever, 5. Nick Frost, 6. Pete Samu, 7. Will Miller, 8. Angus Allen, 9. Ryan Lonergan, 10. Noah Lolesio, 11. Mack Hansen, 12. Irae Simone, 13. Len Ikitau, 14. Tom Wright, 15. Tom Banks. Reserves: 16. TP Luteru, 17. Fred Kaihea, 18. Tom Ross, 19. Will Sankey, 20. Luke Gersekowski, 21. Joe Powell, 22. Bayley Kuenzle, 23. Lincoln Smith.

Saturday October 26 3:00pm AEDT, UWA Sports Park

 
World Cup Semi's England v New Zealand
Yes, England is playing New Zealand this weekend and the usual Eddie Jones inspired entertainment is in full swing. We had allegations of spying, advice for Journalists, stories of the terrible pressure the All Blacks must be feeling, etc, etc etc…
Which of course, makes New Zealand respond. And I guess gets New Zealand a little distracted from what they are supposed to be doing which I guess was the reason for the stories in the first place.
Kieran Reed had his go at responding. 
"Pressure is something as All Blacks we constantly live with," Read told Stuff at a crowded squad naming press conference in Tokyo. "It's been there from the start. When you come into this side there's internal pressure on yourself as a player to perform, let alone what's going on outside.
"For us a big game is a big game. No matter where it is in the world and who we're playing, the expectation is to play well.
"But the semifinal (of a World Cup) is different. You can't expect that same preparation you've used before to work in a game like this. We can't just roll into this one. The English are going to be right on edge and we need to match that and be even more hungry for it."
"Eddie and I both know that all is fair in love and war. There is nothing better in war than throwing out a line. You guys [journalists] can't resist. 
"He talked about it being somebody else, it was probably the same bloke who videoed us when we were there, but everyone has jumped on it and he's been successful in getting the clickbait."
One journalist attempted to say Jones had made up New Zealand spying on England, but Hansen was having none of it.
"He didn't make anything up. He was very particular about what he said, that someone had filmed their training. He said it could have been a supporter. He didn't say New Zealand did. You guys did. It's quite clever."
"It's not mind games. We are not buying into it. It has allowed us to have a good laugh."
One thing is certain, Test match week is always more interesting when Eddie Jones is involved.
South Africa v Wales
The big news coming into this game is injury ruling out Cheslin Kolbe. The pint-sized winger has had an incredible world cup and will be sorely missed. But I don't think that will change the result.
The Springboks' star wing suffered the injury against Pool B opponents Canada and then aggravated it during the quarter-final victory over Japan four days ago.
He has been replaced by Sbu Nkosi as a solitary change to the starting line-up that accounted for Japan.
"It's disappointing not to have Cheslin available as he has been brilliant for us since we first called him up last year," Springboks rugby director Rassie Erasmus said. "But we really rate Sbu, and he will slot straight in.
"I am as excited to see what he can do as I would be if 'Chessie' were playing. Sbu has been very close to selection as it is."
Meanwhile, Wales seem less concerned with the loss of backrower Josh Navidi calling up winger Owen Lane to replace him.
This from the Guardian.
Such is the strength in depth that Wales have developed since the last World Cup, when they were eliminated by a late South Africa try in the quarter-final, their opponents in Sunday's semi-final, that they are sending for a back to replace the back rower Josh Navidi who suffered a tournament ending hamstring strain against France on the weekend.
Wales have ample cover for Navidi, a flanker who has established himself at No 8 in the World Cup, but their centres Jonathan Davies and Hadleigh Parkes are carrying injuries. Gatland has therefore decided to call up the Cardiff Blues wing Owen Lane who was part of Wales' pre-tournament training squad. The 21-year-old, who scored a try on his Test debut in August's warm-up defeat to Ireland in Cardiff, is also comfortable at centre.
Japan The Real Winner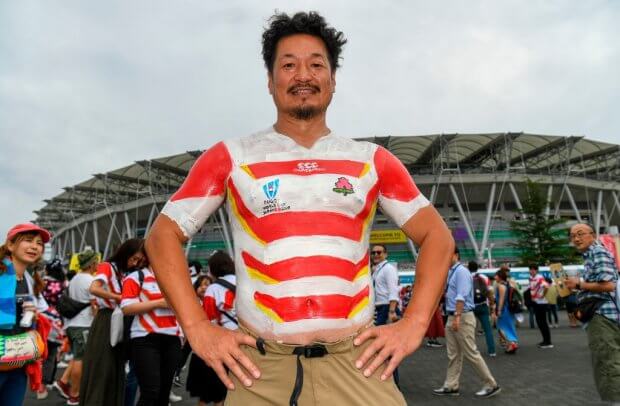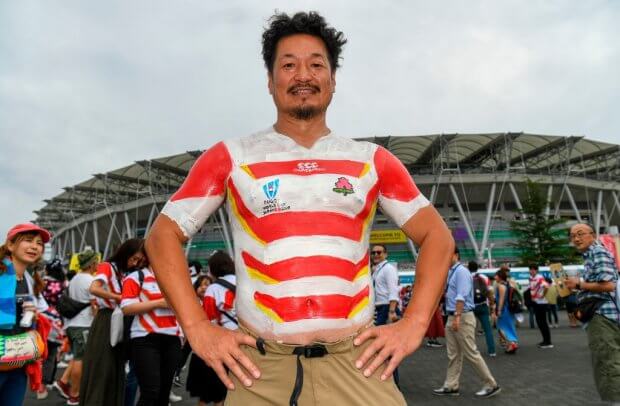 So Japan have been knocked out of this World Cup but that doesn't mean they weren't winners. They've won the heart of a nation with their performances over the last few weeks. They scream 'Leitch' every time their captain touches the ball. They cheer hysterically when their side scores a try.
Japan has been so enamoured with the World Cup that they turn up for games where their team isn't playing in full kit to support… anyone. Just for the love of the game.
And things like this happen.
The shrine in Marunouchi is a little different to the 1,500 or so others in Tokyo. It has the same trappings, an altar, a bell, paper lanterns and a coil of twisted rope, but it sits on a patch of bright green AstroTurf, and its torii, the distinctive red entry gate, is in the unmistakable shape of a set of goal posts. They even have a wrap of foam padding. There's a bilingual sign outside inviting you to stop and "pray for the happiness of all people who love rugby", and a little how‑to guide for all of us who don't know how to do it. Ring the bell. Bow twice. Clap twice. Bow again.
And this.
It was busy on the Monday morning after Japan were knocked out. I sat on the bench opposite and watched a stream of people, little kids, middle-aged men, elderly ladies, go through the ritual. It sounds solemn, but it wasn't. Everyone was smiling, and posing for photos. Then an old man asked if he could join me and we sat there together in silence. Until finally he started to laugh, a happy, high-pitched giggle that swirled like birdsong. He stopped to snort fresh breath, slapped one hand on his slacks, used the other to dry his eye, then started up all over again.
"But," he said, "but," barely able to get the words out his mouth, "but Japan lost!"
He didn't mean it scornfully. There wasn't a hint of admonishment in it. He was just delighted by everyone else's newfound enthusiasm for a sport they had never really cared for before. They were almost as merry about it as he was. No one was crying, scowling, or scolding the players or calling for the coaches to be sacked, there weren't any furious inquisitions in the papers or on the radio or TV shows. Instead there was a quiet, jolly pride at what the team had achieved in the past few weeks.