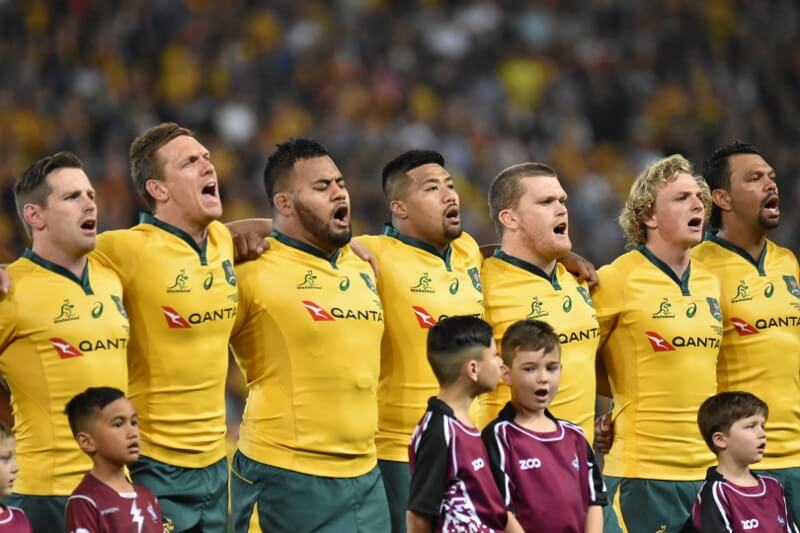 Friday's Rugby News sees more Rugby Championship thoughts, Club/NRC Corner, a dire message from World Rugby and the Wallabies keen to take on their mentor.
---
More Shock Selections
The names are back!
The Wallabies have made five changes to the side that beat the Springboks last weekend for their game this weekend against the Pumas.
David Pocock, Adam Coleman, Sekope Kepu and Nick Phipps are among the big names returning to the squad.
However the biggest shock is the return of Israel Folau… on the wing.
Folau has started at Fullback for 61 straight tests, but with Dayne Haylett-Petty near flawless at fullback in Folau's absence, Michael Cheika has made the tough choice to move Folau.
Kepu will return from the bench, as will Tupou, while 7As will have to put on a big performance against a powerful Argentinian scrum.
The Pumas, meanwhile, have made three changes to their squad, as they look to get their first win on Australian soil in 35 years.
Wallabies squad: Scott Sio, Tatafu Polota-Nau, Allan Alaalatoa, Rory Arnold, Izack Rodda, Lukhan Tui, Michael Hooper (c), David Pocock, Will Genia, Kurtley Beale, Marika Koroibete, Matt Toomua, Reece Hodge, Israel Folau, Dane Haylett-Petty. Reserves: Folau Faingaa, Sekope Kepu, Taniela Tupou, Adam Coleman, Pete Samu, Nick Phipps, Bernard Foley, Jack Maddocks.
Pumas squad: Emiliano Boffelli, Bautista Delguy, Matias Moroni, Jeronimo De La Fuente, Ramiro Moyano, Nicolas Sanchez, Gonzalo Bertranou, Javier Ortega Desio, Marcos Kremer, Pablo Matera, Tomas Lavanini, Guido Petti, Santiago Medrano, Agustin Creevy (c), Nahuel Tetaz Chaparro. Reserves: Julian Montoya, Santiago Garcia Botta, Juan Pablo Zeiss, Matias Alemanno, Juan Manuel Leguizamon, Martin Landajo, Bautista Ezcurra, Juan Cruz Mallia.
So many good names coming back for the Wallabies is a great sign, but this Pumas side under Mario Ledesma is looking very dangerous. I think our lads can bring it home and retain the Puma Trophy, but I think it's going to be a lot tighter than we think. Wallabies by 7.
If you want to hear more about this upcoming match (and Argentinian rugby in general) check out our latest Dropped Kick-Off pod where we chatted to Americas Rugby guru, Paul Tait. It goes alright.
The other big match of the Rugby Championship sees the All Blacks host the Boks in windy Wellington.
The Boks have shown moments of promise in the last few years with one or two close games in these fixtures, but in general, it's been an absolute demolition by New Zealand. I don't see that stopping here after the performance they put in last week in Brisbane. All Blacks by 15 or more.
Club/NRC Corner
It's time for our final post of club related news for the year, coming all the way from the city of churches, Adelaide.
In what was a riveting final to the Coopers Premier Grade, Brighton claimed a 28-16 win over Burnside last Saturday. The hosts had pulled off an impressive win during the semis over Burnside, so this victory will be sure to add some more salt into the wound.
The win hands Brighton their 10th premiership since the start of the new millennium, marking the first premiership they've won back-to-back in five years. For Burnside, this is an ultimate case of the one that got away.
This final brings us to the end of the club side of news for the year. Hope you guys enjoyed this segment, and before you know it, it'll be 2019.
But the footy never stops, and with that, we head into the NRC.
Round Three will all but confirm the heavyweights and the favourites for this season, and it's fair to say there's four teams that have already emerged.
First up, NSW Country Eagles will kick off with an exciting fixture against the Melbourne Rising in Mudgee, beginning what will be an exhausting, but pivotal period of their season in which they will be playing three games in eight days.
The Rising have shown a lot of improvement of the first fortnight of the competition, getting blasted by the Fiji Drua before nearly stealing a big one against last year's champions QLD Country in Townsville. But the Eagles, despite a delayed start to the season, showed in their loss to the Western Force that they have a lot of firepower, and now with more time under their belt, they will only get stronger as the season goes on.
The clashes between these two teams have been some of the best games in NRC history. As good as the Rising were last week, I reckon the Eagles will lift a lot after last weekend and take this one in front of the Mudgee faithful. Eagles by 4.
Next up is what will probably be the match of the round, as QLD Country host the Fijian Drua in Mackay.
Both sides have had perfect starts to the competition. The Drua currently lead the ladder, smashing both the Rising and Brisbane City in the opening rounds. Country have had a more difficult route but have been no-less impressive, with an away win in Canberra and a grind-out win against the Rising.
The big factor here will be whether Fiji can translate their success at home to when they're on the road, something that they really struggled with last year. Country will be good, but if the Drua bring that form, they'll take the win. This one is going to be a cracker. Drua by 3.
And finally, to finish off on Saturday we head down to beautiful Sydney, where the Sydney Rays will host Brisbane City. Both sides will be desperate for a win here, so expect plenty of fire. The Rays lost to Canberra last week, but did okay considering a disrupted buildup and only two training sessions. Add in as well that some players actually only met each other on game day.
This week they should be much improved, with more time together and returning Wallabies (such as Rob Simmons) adding some grit to the side.
Brisbane City, by comparison, have had the hardest start of any team in the campaign, with heavy back-to-back losses to Fiji and the Western Force. A loss here, and their season is effectively over.
Both sides have good talent, so really what it comes down to is how they play. The Rays will be much improved, but I'm predicting after two weekends of getting hammered, City will sniff blood and get a much needed win. City by 5.
Lastly, on Sunday, the second heavyweight clash of the weekend sees the Canberra Vikings hosting the Western Force at Viking Park.
Starting with the visitors, their time together beforehand has seen them look a class above everyone else so far this year, winning in Brisbane and at home against NSW Country. Despite that, NSW Country did expose a lot of chinks in their armor in the second half, despite them finishing that game strongly.
The Vikings, on the other hand, look to have hit their stride after losing in week one with a big win in Sydney last round. With a warmer weekend in Canberra predicted, hopefully a larger crowd will turn up and inspire the Vikings to put on a good performance. A win here would send a strong message about their Toast Rack credentials to the rest of the comp. And it helps that Rob Valentini is back for them as well.
This is another contender for match for the round. And while I think the Vikings will be a tough outfit to beat, I'm going with the Force to go three from three. Force by 7.
Check out all the NRC teams here, courtesy of rugby.com.au. 
Enjoy your NRC action this weekend, and remember, if in doubt, scrum it out.
One Year Away from Ruin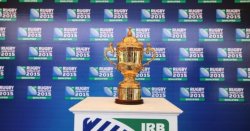 Not to put a damper on your day, but Australia might not be the only place where rugby is struggling, according to World Rugby Vice Chairman Agustín Pichot.
Reported in  The Guardian, Pichot has said that unions and clubs worldwide need to hammer out a new ten year blueprint before next year's World Cup, saying that the current model in place is "not working."
Ironically, 18 months ago World Rugby announced an historic agreement in San Francisco that was intended to give clarity to the global calendar until 2032.
Now, according to Pichot, the game is struggling worldwide, both on-and-off the field. And according to him, it comes down to (you guessed it) a lack of clarity.
"If you ask me as a businessman, the business side of it is not working," Pichot said.
"If you ask me as the playing side, it's not working. Is the international game under threat? I think it is. Look at the balance sheets of some nations and you can see exactly where we stand.
"By the 2019 World Cup we need to have a blueprint for the next 10 years. On a scale of one to 10, I think we're four out of 10 now [in terms of finding a solution] but before we were not even on the chart. We need to push that needle from four to at least six or seven.
"I'm not going to be an accomplice to rugby's ruin.
"My view is that players cannot carry on playing as they are now. You cannot have them playing 30-odd competitive club and international games just because you want bums on seats.
"I have been a professional player so I understand how it goes but you have to take care of the athlete. The first principle is the players' welfare because they inspire everyone, both us now and the next generation. That is important for the growth of the game."
Representatives of the game are set to meet in Sydney in the next month, and according to Pichot, a deal has to be hammered out here.
"I'm a business guy and I want to have a safe business model and for the international game to be respected," Pichot said.
"The growth of the game is very big for me; I like to see emerging countries develop.
"If rugby wants to be big and a sound business, we cannot behave like an old-school organisation. We have a group in Sydney to reopen the door, then I think all parties should meet again.
"We should work with them to see what's better. How many games does a club need to break even? How many games does a nation need? But ask the big club owners and they all want the international game. It is not a question of them not wanting the international game."
It seems almost ironic to me that Pichot wants to fix the 'old-school' nature of rugby by having a meeting in Sydney. Even more so, he believes he is the one that is uniquely placed to unite the various factions in the game.
"The biggest problem – in business and in sport – is egos. I don't have that problem. Premier Rugby is a big problem but I'm not so emotionally involved. We're going to give it 130 %."
Wallaby Chat
Aside from Stephen Larkham's little dig at Mario Ledesma, it's been pretty quiet on the Wallabies front which the exception of today's squad naming.
But, according to Scott Sio when he chatted with Fox Sports, the piggies are keen to lock horns with their former mentor.
"[Mario is] very passionate but also quite technical," Sio said of Ledesma.
"He knew when to take you aside and have a one-on-one chat and then he also had the ability to really get the team up and get them going for a session.
"He was a great believer in how you train is how you're going to play on the weekend and making the most of your training.
"That was one thing we really got from him and I think hopefully it's something that we've kept.
'The scoreline [against the All Blacks last weekend] didn't reflect how that game actually went on the weekend for them.
"I thought they had some great play in attack and really challenged the All Blacks for quite a lot of time in that game.
"So just looking forward to the battle, I think it will be a physical 80 minutes and then we look forward to seeing him (Ledesma) after."
In the other big news, Michael Cheika welcomed the return of Adam Ashley-Cooper to Australian rugby, and put out a challenge for the big man to push for inclusion in what would be a fourth World Cup (which would make Cooper equal with George Gregan's record of appearing at four World Cups for Australia).
After speaking with him, Cheika admitted Cooper was on the same page.
"I didn't have to say anything because he took the words out of my mouth," Cheika said to Fox Sports.
"He said, 'I'm not looking for any favours or entrees or anything, I want to come back through Super Rugby, prove myself that I'm good enough to take the spot.'
"And if he plays good enough in Super Rugby, then he'll get an opportunity I'd imagine like any other player.
"There's no accords, no guarantees and he doesn't want it that way. If he does come back he'll want to earn it himself.
"That's the quality of the man, that's what Ashley-Cooper's about."
What do we reckon GAGRs? Does AAC have he chops to make it back into the World Cup side?