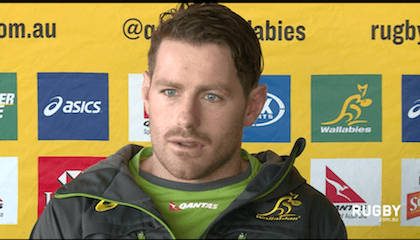 Friday's Rugby News has the Sunwolves under the thumb, new NRC coaches, Wallabies squad speculation and Lions raring to go.
---
Awoo~~~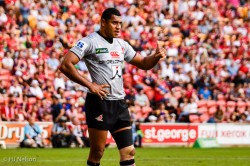 Sanzaar have told the Sunwolves to pull their finger out of their bum and start winning games or they'll be OUT. Or something like that.
The Australian reports that the Sunwolves, who have won 3 of their 30 Super Rugby games in 2 seasons, better win 5 next year…or else.
"It is understood that the Sunwolves have been told they must win at least five of their matches next season or suffer the consequences," writes our boy Wayne Smith.
"It has been rumoured that they could be jettisoned immediately from Super Rugby if they fail to achieve this goal, although the official SANZAAR line is that they are confirmed starters in Super Rugby for the duration of the current broadcast deal — meaning the end of 2020."
It's all very cryptic over at Sanzaar HQ. If the comp went down to 15 teams, only for the Sunwolves to shown the door the year after, there'd be no reprieve for one of the Force or the Rebels.
"Even if the Cheetahs, Kings, Force or Rebels and the Sunwolves were to be evicted, the preferable outcome from SANZAAR's perspective would be to retreat to a Super 14 competition, which is how Super Rugby was played between 2006 and 2010," continues Smith.
"It also seems improbable that SANZAAR would strip Japan of its Super Rugby team just a year out from the 2019 World Cup, which is to be held there."
Coach Thorn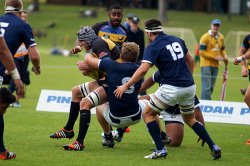 There's been a few choices of coaches for the upcoming NRC, and perhaps the most noteworthy is yoga guru Brad Thorn, the new Queensland Country coach.
On the other side of the Brown Snake, Mick Heenan, successful GPS coach, has been given a shot at coaching Brisbane City.
"[Country] struggled and finished last [last season]. Who wants to do that? It would be great to be part of a big turnaround," Thorn told the Courier Mail.
"As forwards coach last season, I really enjoyed chipping away at a new trade. I'm pretty demanding when it comes to striving for excellence and a team reaching its potential.
"I want to get team culture sorted out early and have the boys really care about their team. I'm New Zealand country so relating to a country team is very easy for me."
Meanwhile, Kevin Foote has appointed coach of reigning champs Perth Spirit, with basically the Force assistant team (Shaun Berne and Joe Barakat) appointed as his assistants.
"We will use the competition to build towards Super Rugby in 2018 and use it as an opportunity, but we want to win it all," Foote told rugby.com.au.
"From a coaching perspective, Joe (Barakat) and Shaun (Berne) working together again is a positive, with both working in the Super Rugby program and continuing through to NRC.
"We want to grow, we have done reviews as coaches and everyone wants to get better in their department.
"The player combinations are also important, the more everyone plays together the better the rugby we will play."
WBs Squad Speculation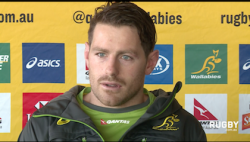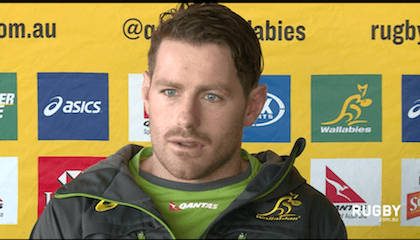 The Wallabies squad is set to be announced later today. In anticipation, some speculation.
"Rising star Jordan Uelese is set to be the bolter in the Wallabies' Bledisloe Cup squad, but injury concerns to the men in the midfield will be causing coach Michael Cheika headaches," booms the Daily Telegraph.
Uelese, says the 'graph, will be the 3rd hooker in the squad, behind Talafa…Talota…Tatafu Polota-Nau and Stephen Moore. Lotu won't be in the mix due to a neck injury he suffered playing for Sydney University.
But to the most pressing concern – no midfield.
Currently, there's only 2.5 playmakers – Bernard Foley, Kurtley Beale, and Reece Hodge (the .5). Beale is currently copping some grief from a hamstring,
On top of that, Samu Kerevi, Beale's would-be partner, is suffering from an iffy pectoral strain.
With Karmichael Hunt out, and Quade Cooper not in the squad, that means that Cheika will have to choose Reece Hodge and Tevita Kuridrani – or, god forbid, the Western Force's Bill Meakes.
And, if Beale's out and Hodge starts, that means there'd be 0 playmakers in reserve.
Which is not surprising, given that 2 of the 5 Aussie Super sides had Kiwi flyhalves.
"It's been disappointing seeing the 10s at a number of the franchises not being Australian, but I think it really goes in ebbs and flows," Foley ummed.
"A couple of years ago we were very blessed in that position.
"Quade is a quality player and he's done a lot for the Wallaby jersey, so it is a bit of a surprise for me [that he's been left out]," Foley continued.
"There are people to fill my role if required, so I don't think I'm definitely a shoo-in or essential to the side."
Lions Face Up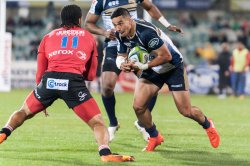 Lions coach Johan Ackermann has said his team won't fade away from their expansive style in the final against the Crusaders on Saturday, at a sold out Ellis Park.
The Lions and the Crusaders will face off, having lost 2 games between them all season. The Crusaders overcome the Chefs and the Highlanders, while the Lions saw off the Sharks and slowly-steamrolled the Hurricanes in a comeback win.
Ackermann reckons that comeback win – they came back from 3-23 to win 44-29 – was because they stuck to their guns.
"We felt towards the end of the first half they were more tired than us," Ackermann told the meedja (via rugby.com.au).
"The reality is that they had the linespeed, but our players were so direct that at some stage they couldn't keep up, they couldn't get off the line because we were in their faces.
"We can analyse the Crusaders as much as we want to, we know they are going to be physical. It is for us to be in their faces and to adapt if your plan doesn't work."